Sport
Wigan Athletic announce sale of football club
Administrators have agreed a deal with a consortium led by Bahraini businessman Abdulrahman Al-Jasmi.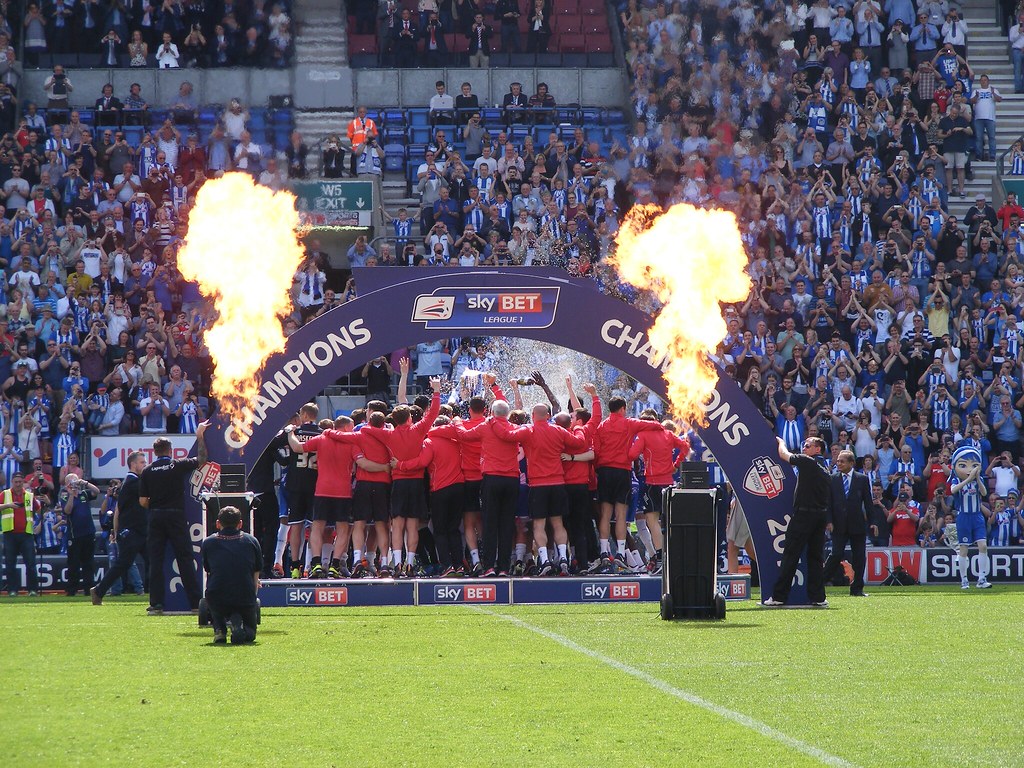 Wigan Athletic Football Club has officially been sold this week after administrators struck a deal.
The buyers are Phoenix 2021 Limited – a consortium led by Bahraini businessman Abdulrahman Al-Jasmi.
The purchase is still pending approval from the English Football League board – with a final decision expected before the end of the month.
The club said they were hoping the sale would bring some "much needed stability both on and off the pitch."
The Latics have been plagued by financial problems for many months – with the club being placed into administration in July 2020.
After suffering relegation to League One, it was feared Wigan would be unable to take part in the 2020/21 campaign, with administrators Begbies Traynor setting a deadline of August 31 for the club to find half-a-million pounds.
Football fans around the world quickly cobbled together more than £652,000 as part of a fundraising campaign – ensuring the Latics survival.
Wigan representatives have been looking for a buyer ever since – faced with the task of finding suitable new owners in a tight timeframe.
Several ownership changes over the past few years have left the club's finances in tatters, and whilst Wigan remain understandably wary of potential investors due to problems in the past, they have also been placed under substantial pressure to agree a deal as Football League rules forbid clubs from starting successive seasons in administration.
One previous takeover attempt by a Spanish consortium was blocked in December.
Wigan's new Chairman, Mr Talal Al-Hammad, admitted he knew that he would "have to earn [fans'] trust through actions rather than words."
He also said he wanted to "help restore pride and belief with everyone associated with the Club."
The Chairman added: "To Latics fans everywhere, we can only guess at the amount of hurt and distress you have felt since the Club entered administration and it is now our focus to stabilise its future and to illustrate why we believe we are the best ownership group for the Club."
MP for Wigan Lisa Nandy welcomed the takeover news and said it was her "cautious hope that we can finally close the door on the nightmare of recent months and begin a new chapter for Wigan Athletic."
A club statement said: "It is anticipated that the EFL Board approval and all other ownership-transferral matters will be formally completed by 31 March 2021."
Wigan currently sit in the relegation zone in League One – picking up 33 points from 34 games.
Featured image: Dan Farrimond / Flickr