Stockport
The Great British street party is alive and well — and it's right here in this Stockport suburb
A slice of the old world being carried on by the next generation.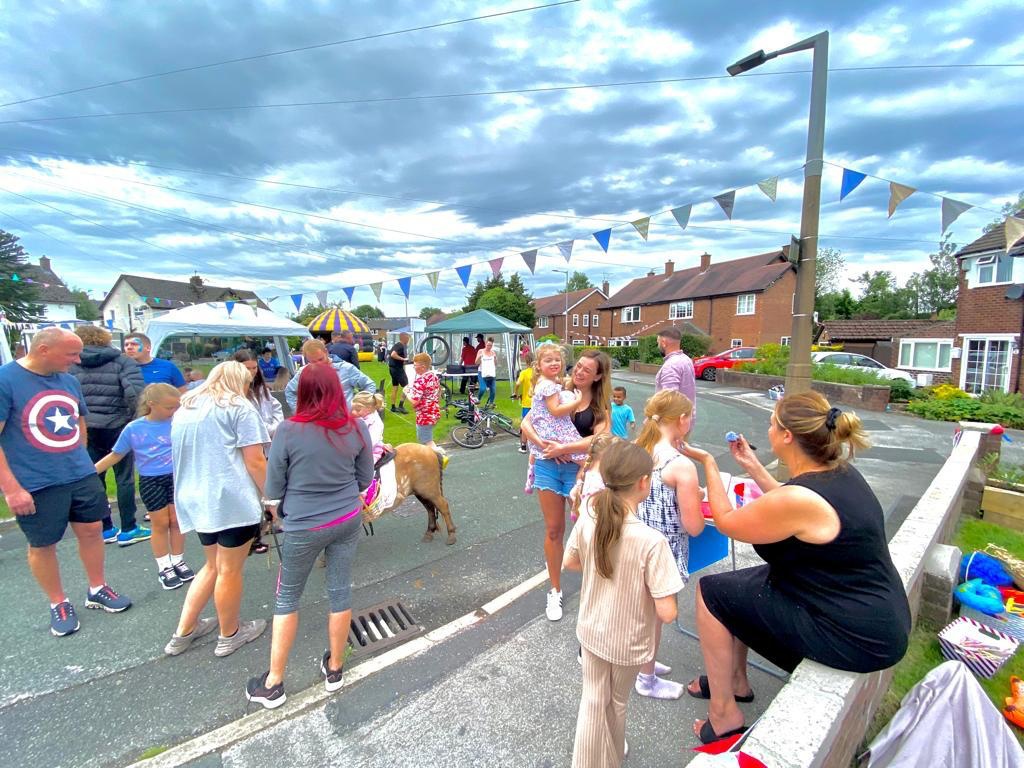 An old-fashioned British street party might make you think of a bygone era, the Queen's Coronation, or maybe even a day during that whole year we'd rather forget, but this largely lost English tradition is still being kept alive in pockets across the country — Stockport being one of them.
Dovedale Road in Offerton, to be specific, but this now legendary local event is becoming bigger and better every year and its journey has been quite remarkable.
Set up way back in 2000, long-standing resident and local neighbourhood watch volunteer, Barbara Marriott, decided to get those living around the Dovedale loop in the Stockport suburb together for the millennium celebrations, using the street's large green as what would come to be home for the festivities.
Born in the 40s and having celebrated the Coronation herself as a child back in 1953 and grew up on these kinds of street parties, as well as school and community fêtes, she wanted to draw on those influences and introduce them to a new generation. And that's just what she did.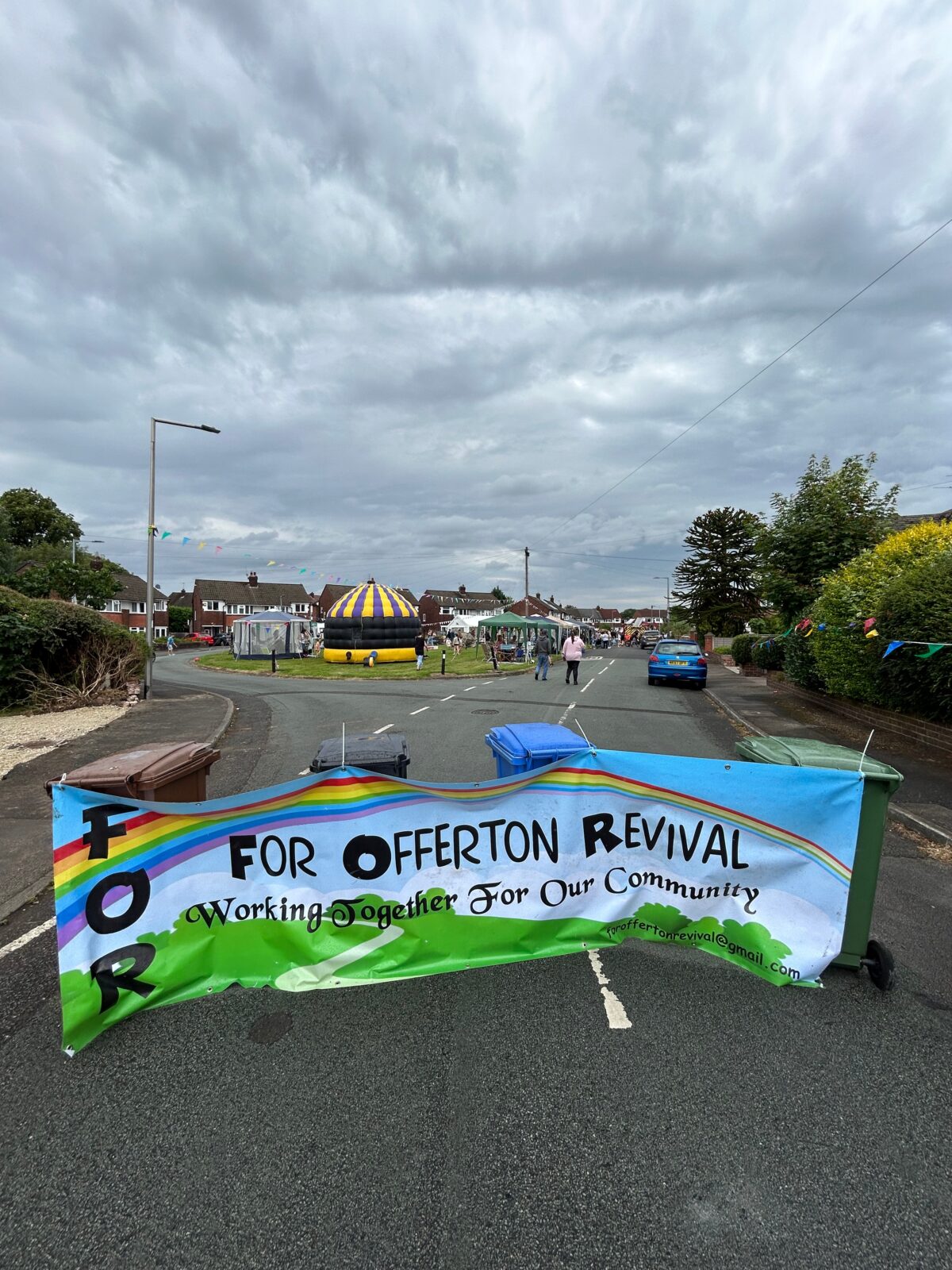 Old school community spirit
Just like that, the first-ever Dovedale Green Party was born and it has been running pretty much every year since, going from a modest little gathering amongst locals on the road into becoming an annual event spearheaded by the Dovedale Community Group.
With Dovedale consisting of a large looped road bisected by another and centred around the large patch of grass mentioned above, dozens of families come to plant their festive flags on the green, erecting gazebos and big marquees, setting up their barbeques and lining the street with tables and chairs.
This isn't just a slapdash thing either; Dovedale Community Group gets permission to shut down the road at least once a year, blocking the entrance to the green with their cars and wheelie bins as well as a big banner specially commissioned by the organisers which reads, 'For Offerton Revival'.
And it isn't just the main street party in the summer either: the locals have held special events down the years, be it Christmas, jubilees, the King's Coronation this past May, 'Freedom Day' and many more.
Fun and festivities, come rain or shine
From the familiar bunting and union jack flags that you'd normally associate with the Great British street party tradition, to bouncy castles, petting zoos, face painting and even inviting along the local fire station for the kids, the Dovedale Green Party is a real family event.
Whether it's tombolas, limbo competitions and the classic egg-and-spoon race, or even just dancing with their neighbours to the tunes of local DJ, pub quiz host and Dovedale resident, Dave Legg, who's been MCing the event for years now, there is something for everyone to get involved in.
Better still, they had a record amount of local businesses donating things to raffle off for 2023: everything from big hampers and vouchers to food, booze, as well as footy shirts and tickets for Man City and Stockport County, just to name a few. They even had Papa John's serving up fresh pizza.
Moreover, with the help of Forever Manchester, Greater Manchester's Community Foundation, not only were the organisers able to pump money into this year's event but the money raised on the day will also be going right back into the fund for next year.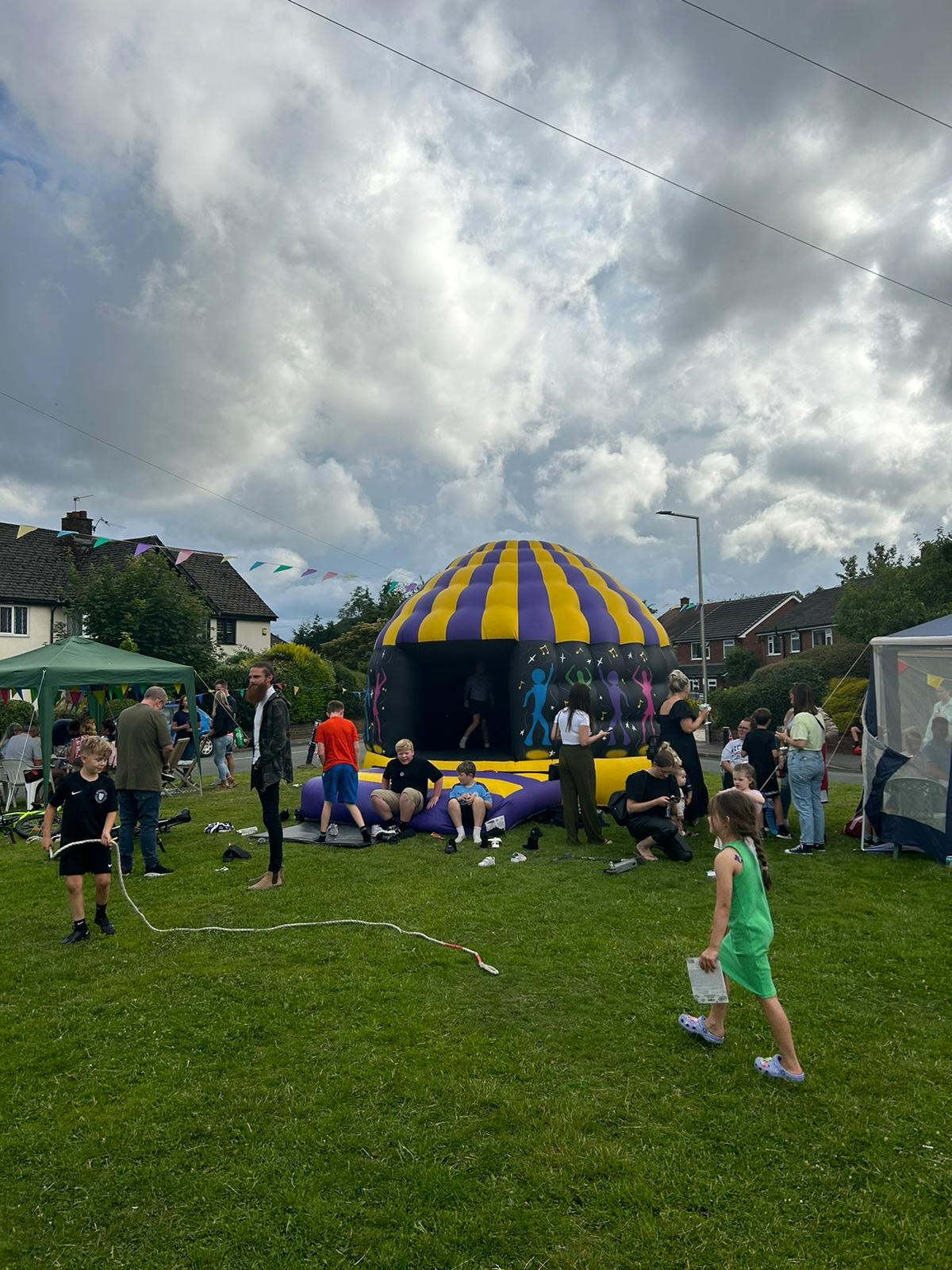 Taking an idea and running with it
Now in its 23rd year, the Green Party and the Dovedale Community Group who help bring it to life every summer haven't just taken on the responsibility, they've built on the idea that Barbara started all those years ago and have grown it into something wonderful.
Speaking at this year's event, volunteer Michaela said: "From the year 2000, our community champion Barbara started us on our journey and has kept the spirit of the community alive. This year she passed the baton onto our 2023 Community Champion Anna Nuttall and her volunteers to continue the success.
"We were awarded some funding thanks to Forever Manchester and were able to have many more activities for the children this year and even managed to get the fabulous Blank Cheque [a local favourite at Stockport's Foodie Friday] to come and perform for us.
"We have been overwhelmed by the generosity of so many local businesses who donated prizes, funding and their services to help make this year's Green Party a success. It was a fantastic day enjoyed by all and long may it continue!"
Read more:
In this day and age, it can be rare to find regular events in the community like this where people truly embrace that sense of neighbourly spirit on this kind of scale and do it for no other reason than they want to have a good time with good people for a good cause.
Post-pandemic, especially, this little road in Offerton has really come together and doubled down not only on the Great British street party as a concept but on the value of that 'love thy neighbour' ethos and what it can come to mean for so many.
These events are about giving back and getting out what you put in — a lesson we can all stand to remind ourselves from time to time.
Wouldn't it be nice to see more events like this taking place throughout Greater Manchester's various boroughs? Is there anything like this in your local area? Let us know in the comments.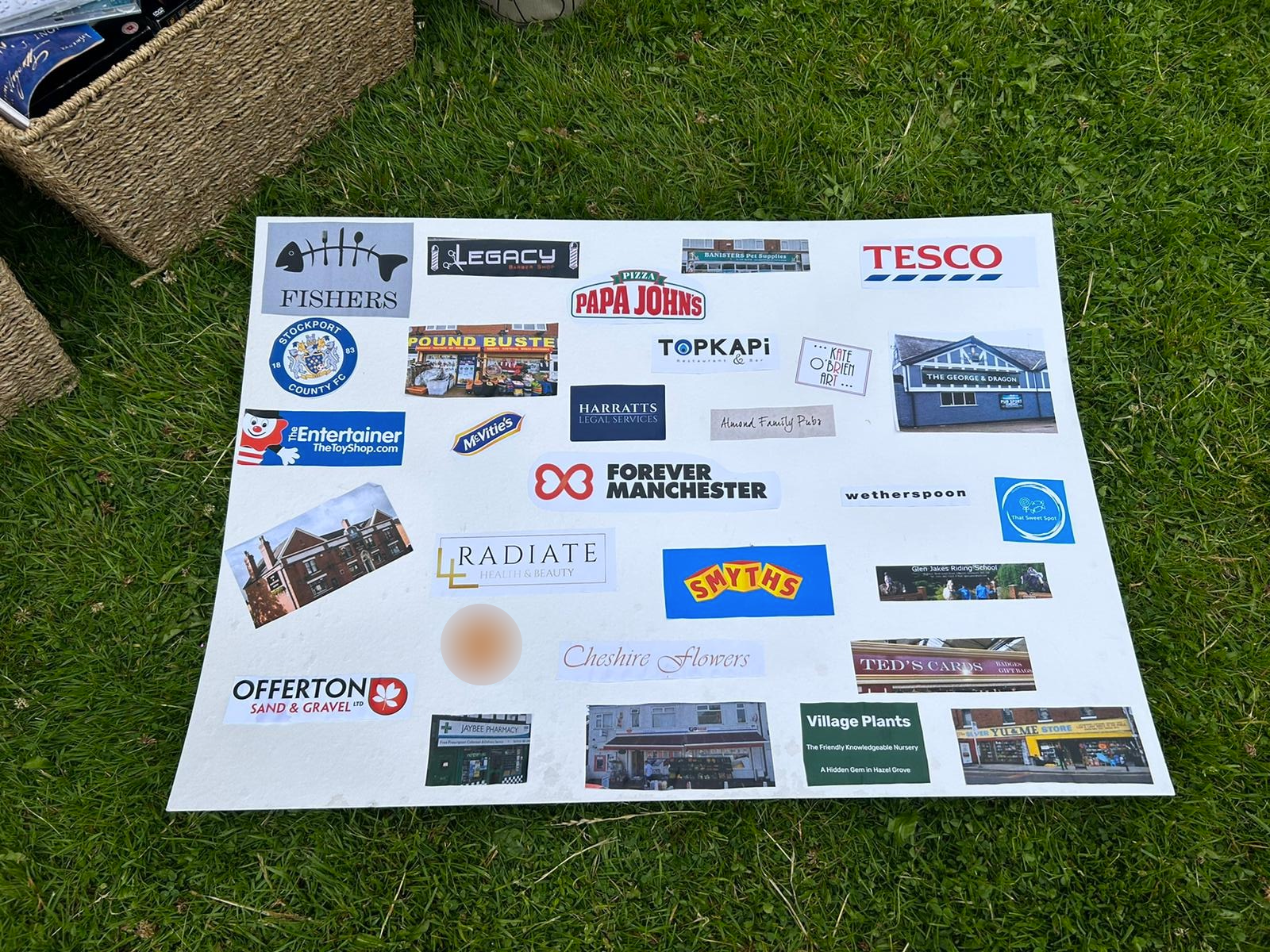 For all the latest news, events and goings on in Greater Manchester, subscribe to The Manc newsletter HERE.
Featured Image — The Manc Group