Stockport
Stockport's 'underbanks' have been improved to welcome shoppers back as lockdown eases
There's a new look for Stockport's famous underbanks.
Now that 'Step Two' in the government's roadmap to lifting England's current national lockdown has commenced – which has crucially allowed non-essential to reopen in towns and city centres across the UK – Stockport residents have been able to see first-hand the progress that has been made on improving the underbanks.
During the winter lockdown, Stockport Council has carried out a number of works to improve the public realm, including the road and footpaths in the underbanks.
The Lower Hillgate/Little Underbank area of the underbanks has now been kitted out with new street furniture, street lighting, paving and a new road surface as part of the second phase of regeneration, with additional work next set to be completed between Royal Oak Yard and the roundabout at Great Underbank, with new street furniture and lighting to be installed.
This regeneration scheme is being delivered by the Town Centre Access Plan in support of the 'Rediscovering the Underbanks' project.
The scheme has also received support from the National Lottery Heritage Fund.
The first phase of works were completed in March 2020 between the automatic bollards and Royal Oak Yard, which saw the road resurfaced in coloured tarmac due to ongoing works to property nearby.
Once those works have been completed – which is expected in due course – the coloured tarmac surface will be replaced with the same paving that has been installed at Little Underbank.
Speaking on the new look for the underbanks, Mark Glynn – Director of Place Management at Stockport Council – said: "We would like to thank businesses and residents for their continued patience, understanding and support while these works on the underbanks have taken place [as] we appreciate it has been an incredibly difficult time for so many, [but] we are looking forward to welcoming businesses and visitors back to enjoy the benefits of the refurbished area.
"The Council is reviewing the longer-term vehicle access arrangements in the wider Markets and Underbanks area as we want to make sure it meets the needs of modern-day life and is a great place to live, work, play and connect".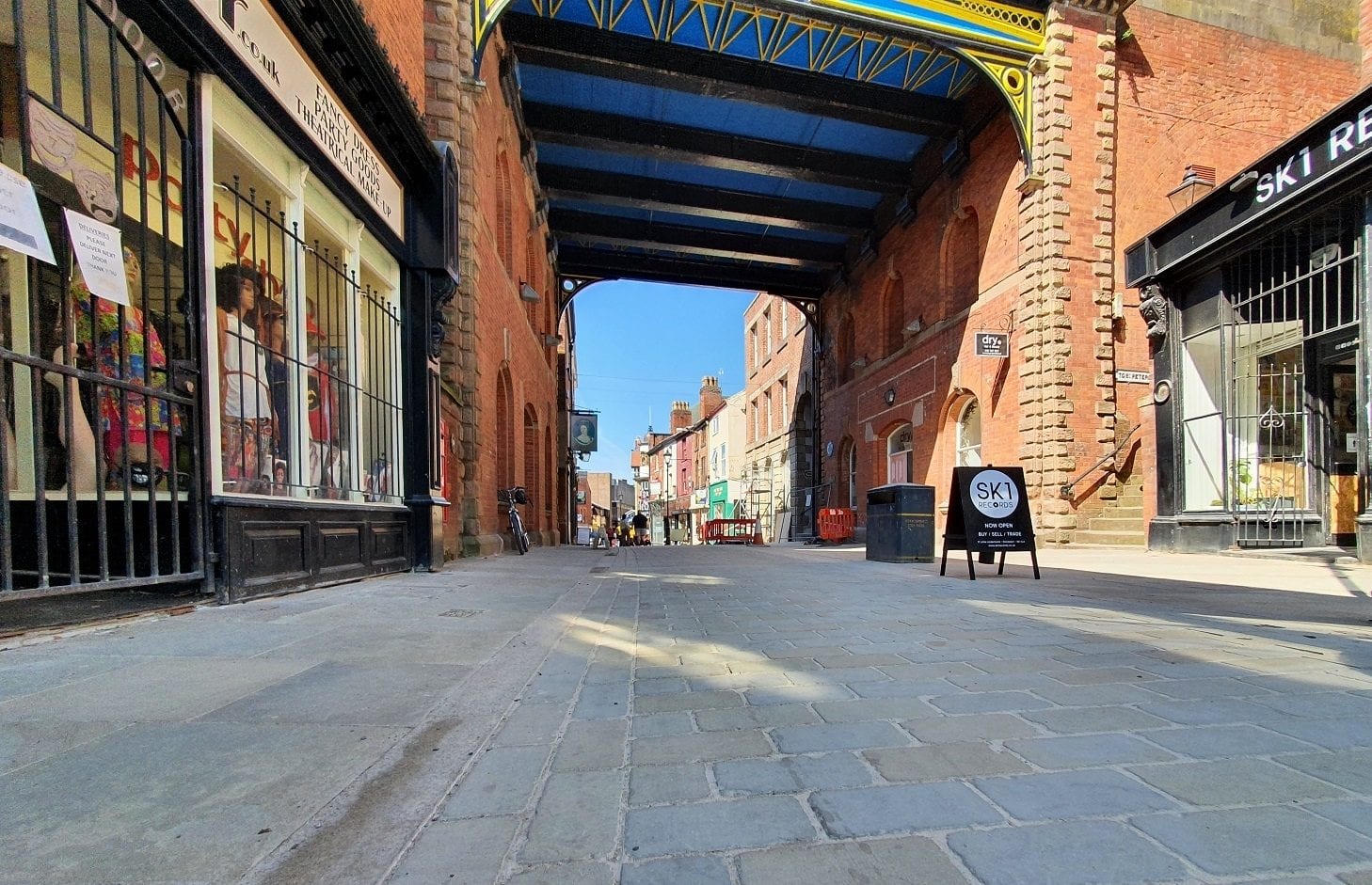 As was the case before the works began, vehicular access for residents, servicing and loading will be before 10.30am and/or after 4pm.
The Pedestrian Zone then applies between 10.30am and 4pm.
You can find more information about the regeneration via the Stockport Council website.
Featured Image – Stockport Council