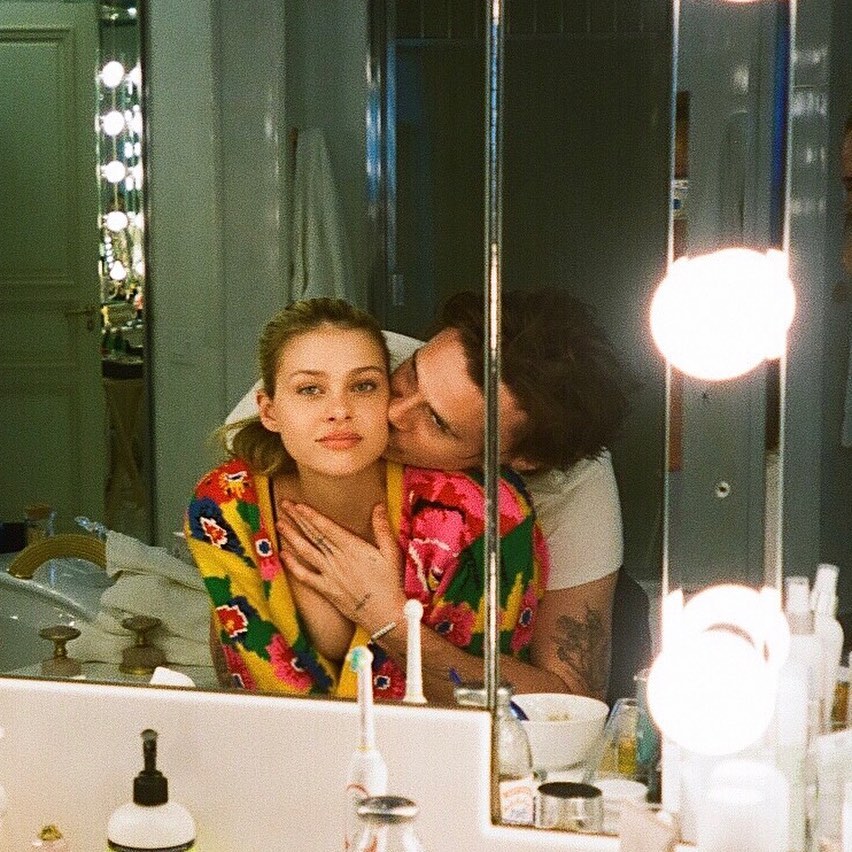 Brooklyn Beckham and his fiance both seem pretty happy with his brand new 'tattoo'. But not everyone is quite as excited as they are.
The eldest son of footballer David and Spice Girl Victoria got engaged to Transformers actress Nicola Peltz back in July – and posed with his significant other for a new set of Instagram pictures earlier this week.
The collection of faded images – titled 'punk baby' – show the besotted pair showing off a punk look… but it wasn't their affection that seemed to catch the eye.
Many of Brooklyn's fans appeared more concerned about his new face tattoo.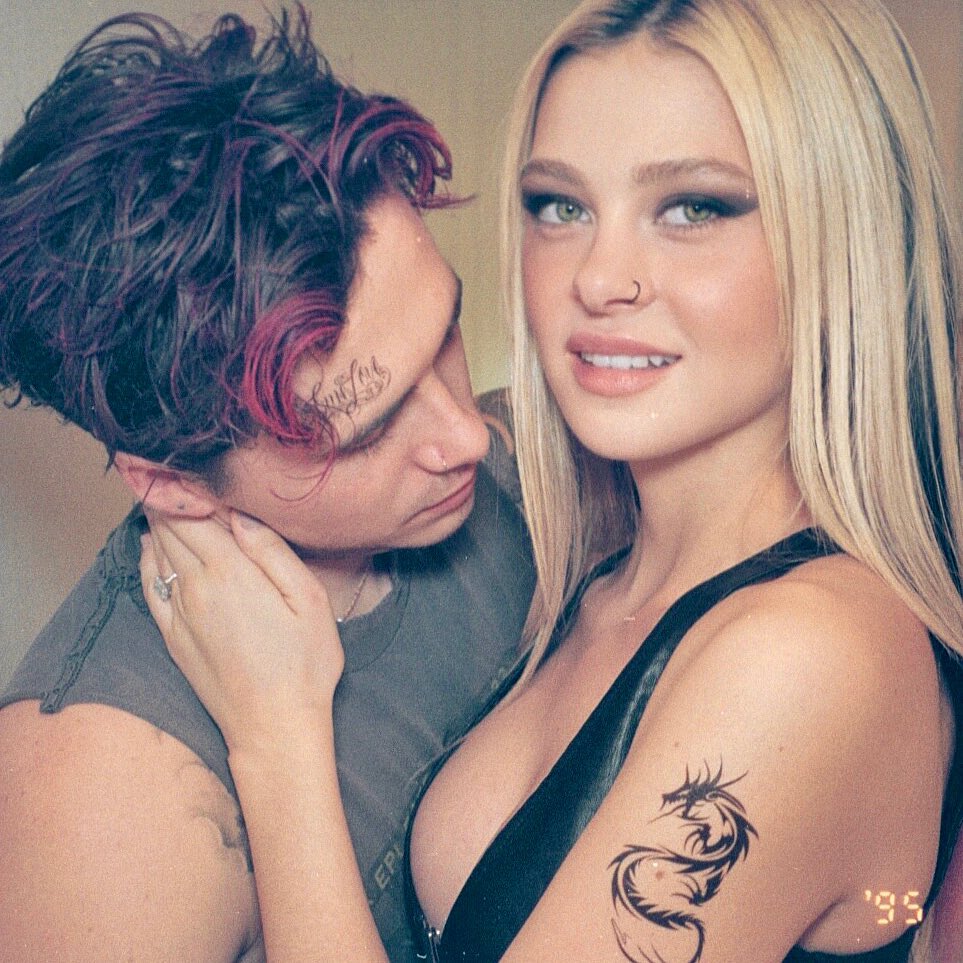 The new images show that Brooklyn had been freshly inked above his right eye with the words 'True Love'.
But some light investigation does seem to reveal the tattoo isn't permanent — because in an earlier pic from the same day, Brooklyn posted a pic of "Donatella and her muse". In the photo, his forehead is clearly tattoo-free.
I guess they whipped out the sharpies for Halloween.
Still, plenty of people expressed shock at the style choice – with one person sarcastically claiming it would look 'great' on Brooklyn's wedding day, saying: "Why would you tattoo your face?" Gonna look great on your wedding photos."
Another wrote "is that a really tattoo on your face?!"
While Sherlock Holmes himself commented: "You have tattooed your face."
I think he knew what he was doing, but if these images are anything to go by, both Brooklyn and his fiance are both very happy with how it looks – and with each other. So fair play to them.
View the full post here.