Style
Meet Abayas Boutique: Manchester's leading luxury 'House of Hijab'
The Rusholme boutique specialising in stylish, conforming garments.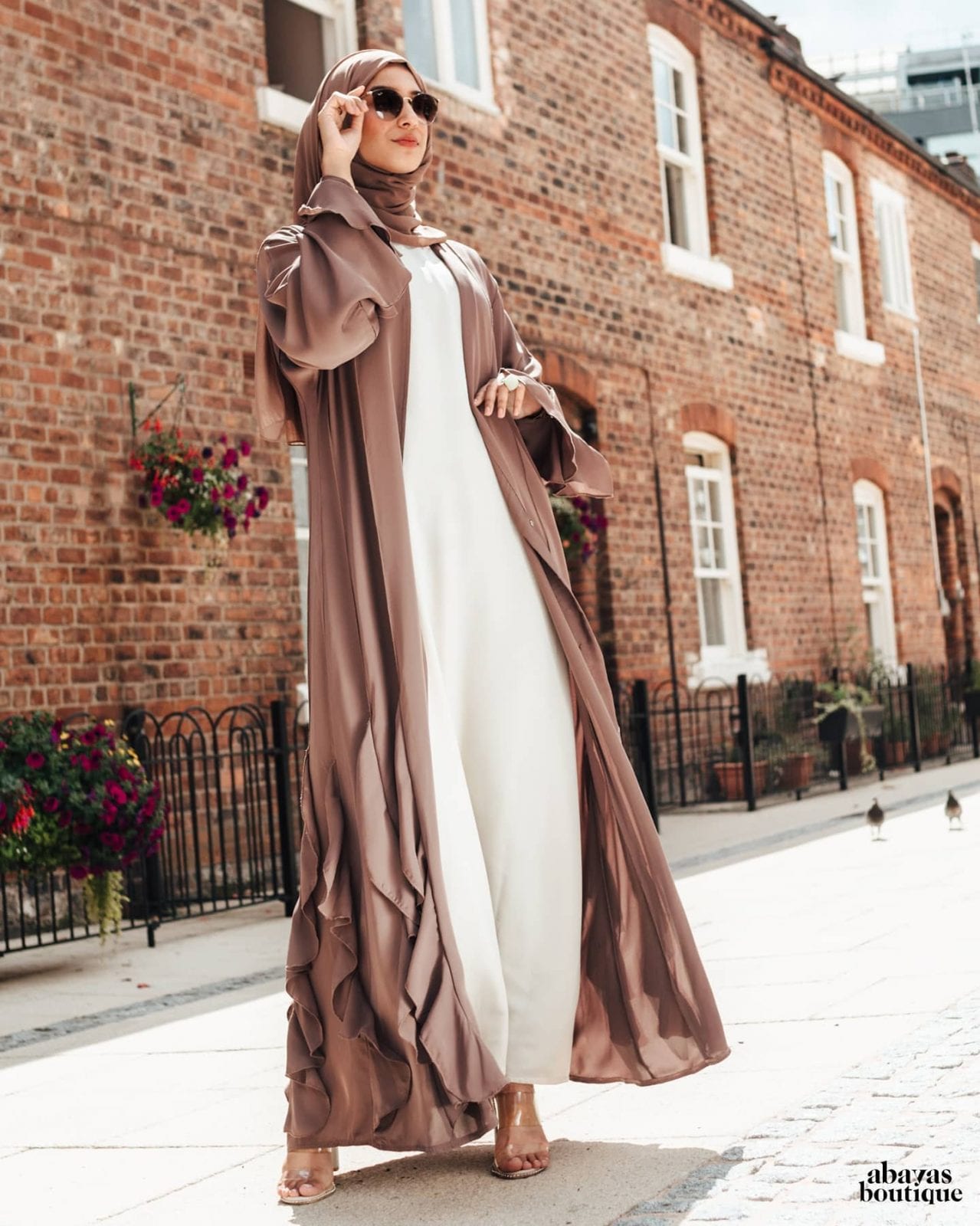 "There was absolutely nowhere one could go to buy simple, functional and climate-friendly abayas or hijabs… unless one wants to wear the thin black abaya and freeze in the harsh UK winter months."
Shahida could see there was a style obstacle for Manchester's Islamic community. And she thought she knew how to fix it.
In 1995, she embarked on a mission to develop style-conscious yet wearable Islamic clothing – working with her husband Altaf to launch Abayas Boutique – and the city's leading luxury 'House of Hijab' was born.
Today, the Rusholme-based clothing brand is the go-to spot for garments that conform to Islamic guidelines without compromising on style, specialising in beautiful hijabs and abayas that are fashion-forward; with chic options made from luxurious fabrics.
The business idea originated from Shahida's need for an abaya that allowed her to feel confident, and she enlisted the help of her fashion designer husband to create one.
What started as a simple idea soon skyrocketed to popularity in Greater Manchester.
"Word spread and my friends were placing orders for customised abayas and hijabs – we were inundated with orders from the local community," Shahida explained.
Abayas Boutique is now run as a family business, with their eldest daughter assisting Shahida and Altaf in creating the garments.
The brand puts a new spin on what Islamic clothing usually entails, adopting luxurious and trendy designs that still allow for modest dressing.
"We offer exclusive stylish designs for the modern Muslim woman demonstrating that conformity to Islamic guidelines need not compromise on elegance and style", says Shahida.
The abayas and hijabs from the brand also befit any occasion, whether it's a casual streetwear composition or a more formal style.
The founding couple are proud Mancunians – Altaf was born and bred in Longsight whereas Shahida has lived in Manchester for most of her life – and they're both dedicated to catering for the city's Muslim communities and style-conscious students.
Rather than being inspired by the city, they firmly believe that they've made a difference to Manchester's fashion scene.
"We have paved the way to modest fashion and luxury abaya fashion," says Shahida.
"We are literally bringing the trends and so forth to the city."
Abayas Boutique has recently launched their Ramadan spring collection, which adopts flowy silhouettes and pastel colours that are befitting of the spring weather whilst still in keeping with their luxurious style.
"We are in Ramadan right now, so clients are looking to purchase one or more of a fancier abaya to wear for Eid or to gift," states Shahida, who is keen to provide customers with only the best of luxury modest Islamic wear for this occasion.
"Our new collection's inspiration has been derived from distinct fusions of different periods in history, cultural art and fashion, as well as cultural trends."
The collection can be bought via Abayas Boutique's website.
The brand is also available to follow on Instagram, Facebook and Twitter.