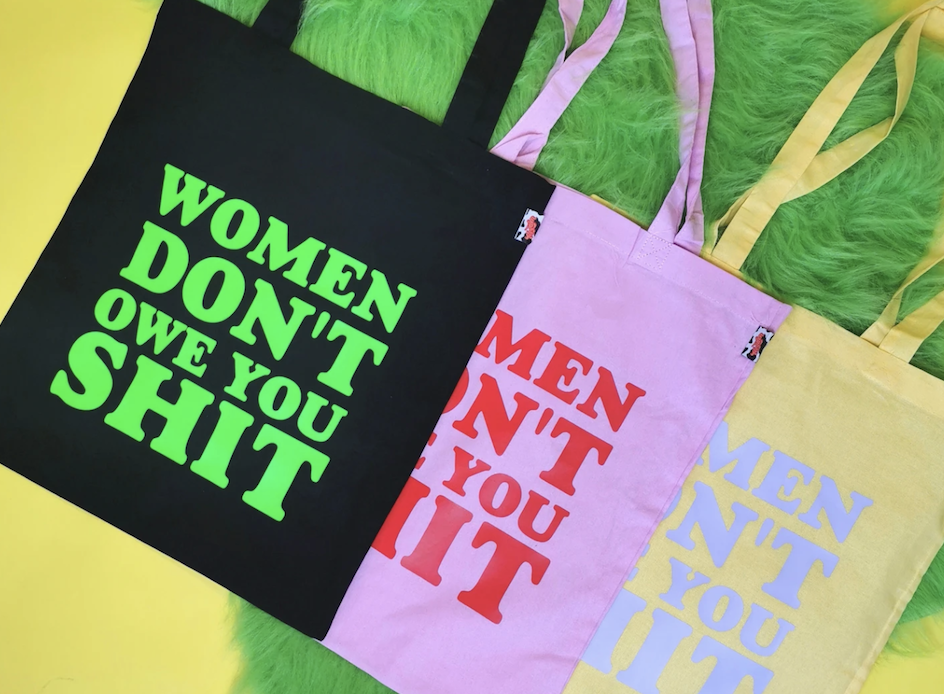 Not all clothing lines are created just for style. Some have particularly ambitious aspirations.
Take Hoyden, for example.
This feminist boutique, whose name means 'boisterous girl', sells clothing that turns head for two reasons.
One, it's fashionable. And two, it's rebellious.
Spreading a mixture of serious and funny messages via t-shirts, berets, bags and jewellery, Hoyden manages to stand out among its quirky neighbours – with the store having settled comfortably in the mazy confines of Afflecks.
23-year-old Olivia Denny created Hoyden by combining her love of fashion, culture and activism – building a brand that was both boisterous and rebellious.
"Hoyden was born from my bedroom out of sheer desperation", says Olivia, who previously worked in a call centre.
"I'd always known that I wanted to work for myself, so I taught myself how to illustrate, screenprint, vinyl print, and make clothes from scratch, and now I'm learning what goes into running a business in real time."
All the designs are made by Olivia herself, with each garment taking upwards of an hour to make.
These include bestsellers such as the 'Women Don't Owe You Sh*t' tote bag and the '*eye-roll*' t-shirt, which speak to the brand's feminist, tongue-in-cheek messages.
"A splash of radicalism is what it takes to wake people up sometimes," Olivia adds.
"I can't just sit back and let the injustices of the world happen, I [want to] speak out and I want to use my growing platform to influence and encourage others to do the same."
Given the city's rebellious spirit, Manchester was the perfect home for Hoyden in Olivia's eyes.
"I […] get such an overwhelming sense of solidarity here," she tells us.
"Most people are open to anything."
Hoyden celebrates its Mancunian roots through the quirky and hilariously accurate series of 'Mancisms' prints, which include classic Manc phrases like 'It'll Be Reet' and 'You're Well Mint'.
They also stock some other independent creatives, including Clay Crap – an assortment of sassy clay earrings – and A Typical Stitch, who create hand-embroidered and prints of vaginas to dismiss the taboo surrounding women's bodies.
The brand is still growing, with plans to launch a collection of unique, customised vintage pieces and Olivia's own handmade clothing in the near future.
You can shop Hoyden's collection on the third floor of Afflecks.