Style
These Mancunian siblings have taken over Instagram with their couture floral designs
Millie and Ben Turner have gained over 20,000 followers on social media - who flock to see their unique, blossoming bouquets.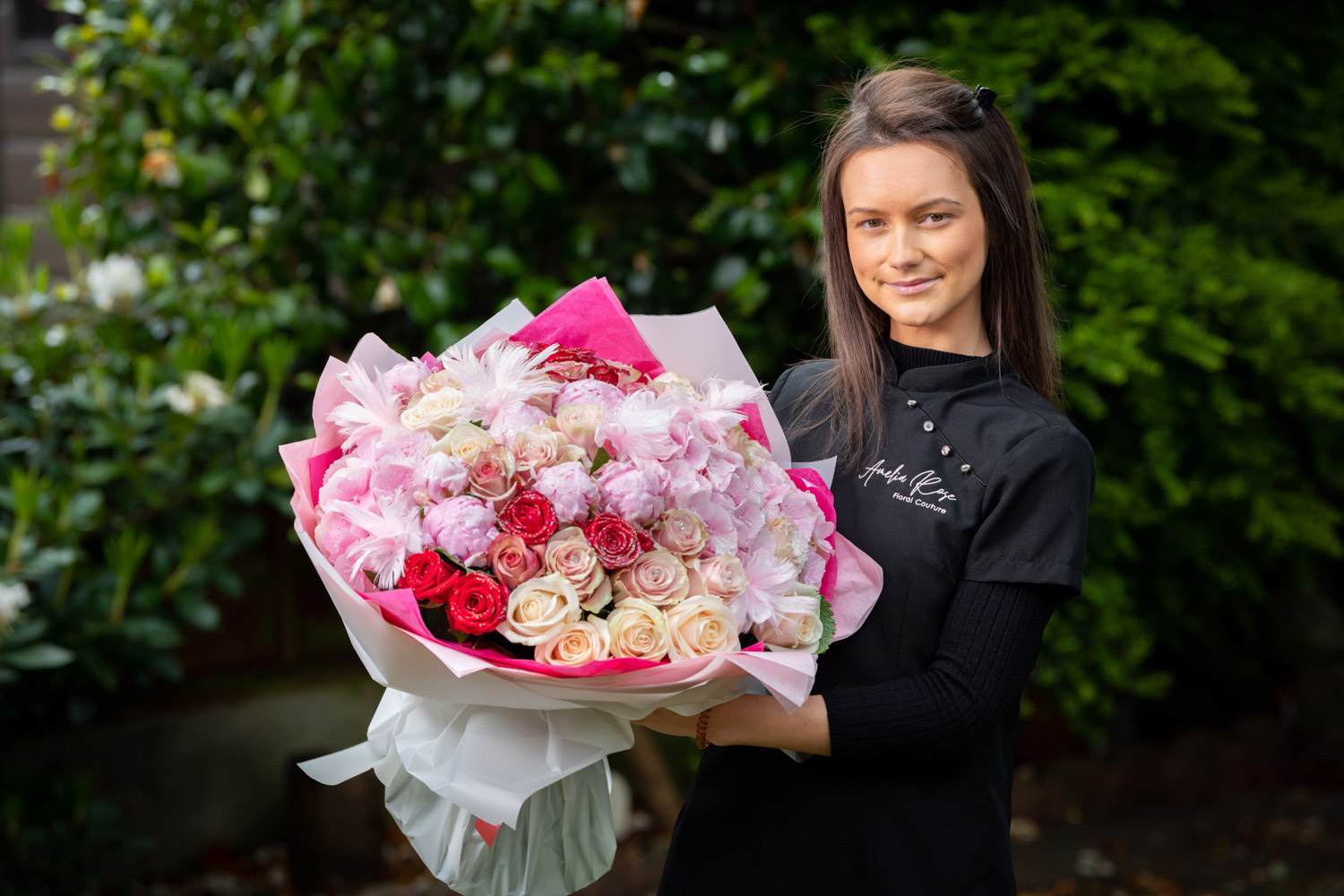 Two Mancunian siblings have been creating unique floral arrangements from their Chadderton studio that have brightened up social media during the pandemic.
Brother and sister Ben and Millie Turner launched Amelia Rose Floral Couture in 2018 and have amassed over 20,000 loyal followers across their online platforms ever since – assembling elegant, beautiful bouquets.
Suitable for weddings, celebrations, events, or just to show someone you're thinking of them, these floral arrangements have proven a smash hit with people right across the UK.
"We believe we target a new audience with floristry", says Ben.
"We put a spin on our work that separates us from the average high street florists."
Proving particularly popular is their Every Girl's Dream range; a luxurious arrangement that has become their most sought-after product.
"Every time we post one on our page, we get so many men messaging us saying they need to order one, simply to shut their other half up!" Ben says.
Millie's love of floristry began at age 15 when she started a part-time job in a local flower shop. After finishing school and sixth form, she decided to pursue this passion full-time.
Two years ago, Millie decided to use her experience creating floral art to launch her own Instagram-based business, Amelia Rose Floral Couture.
The brand started gaining some traction during the onset of the COVID-19 pandemic, prompting Millie's brother to step in and assist with the influx of social media messages.
Ben, who had recently started his first accountancy job after finishing university, offered to help Millie with the day-to-day running of the business in March of this year, just as the first lockdown was announced.
"There has always been the skill from Millie when she started on her own in 2018, she just didn't have the business acumen to take it to that next level", says Ben, who believes that their combined skills have led to the brand's success.
Amelia Rose Floral Couture has gone from strength to strength since, now employing an additional four members to meet the demand for floral creations and even being featured on a billboard on Oldham Road.
The duo also moved from their garden workshop into a new, purpose-built studio home on Broadway Business Park in Chadderton.
"We're in a fortunate position as we've actually come out of the two lockdowns probably better off", says Ben, who recognises the demand for 'miss you' tokens and unique gifts as shopping centres have faced closures.
Amelia Rose Floral Couture has also started broadening its horizons which the launch of the artificial range for nationwide shipping, bringing Greater Manchester's favourite, stylish flowers across the country.
You can see all these elegant bouquets from the Amelia Rose Floral Couture website, and keep up-to-date with their new launches via their Instagram.