Style
Trouser Project Collective: Affleck's answer to environmentally conscious, creative clothing
Six Mancunian creatives have joined forces to launch this experimental take on sustainable clothing.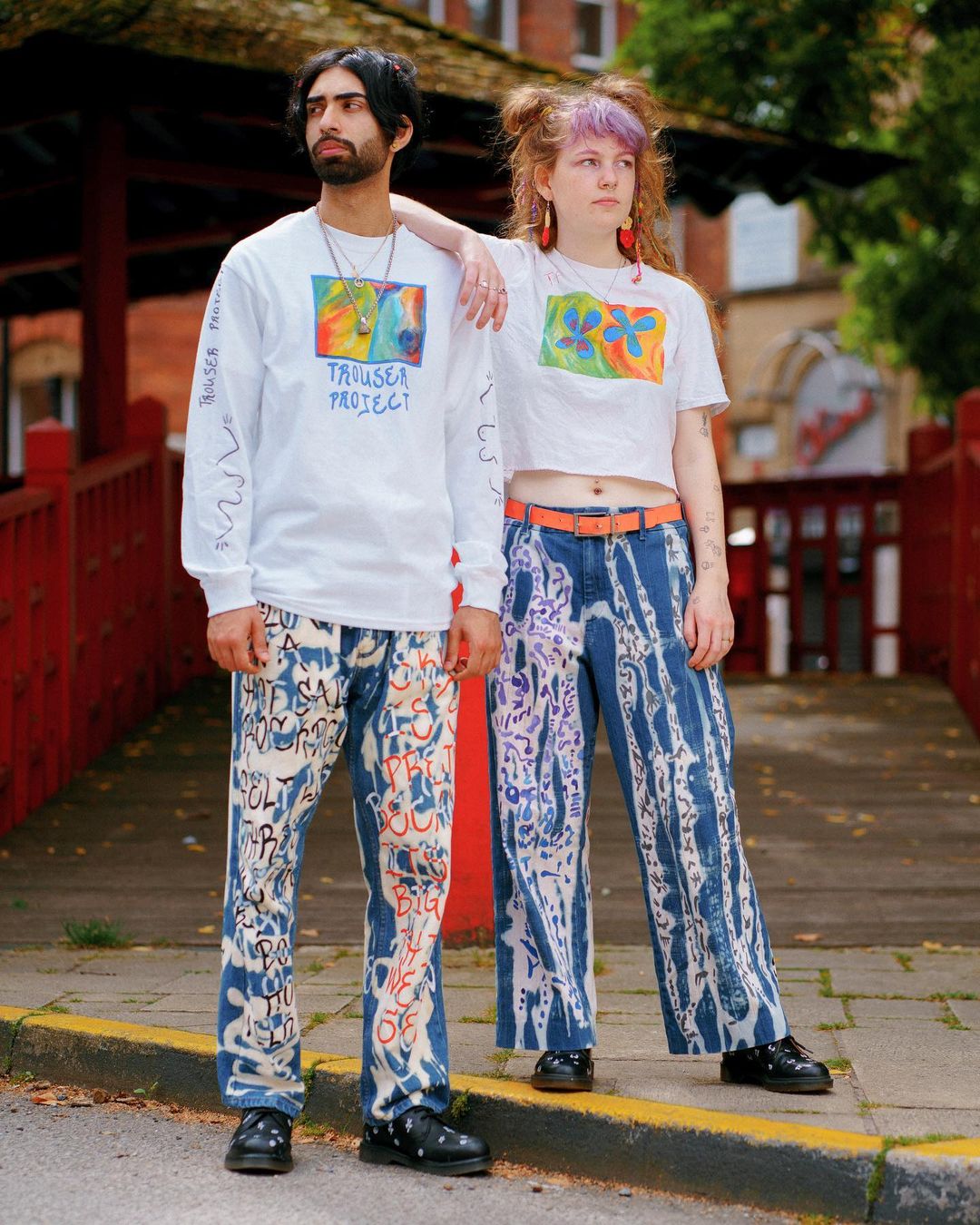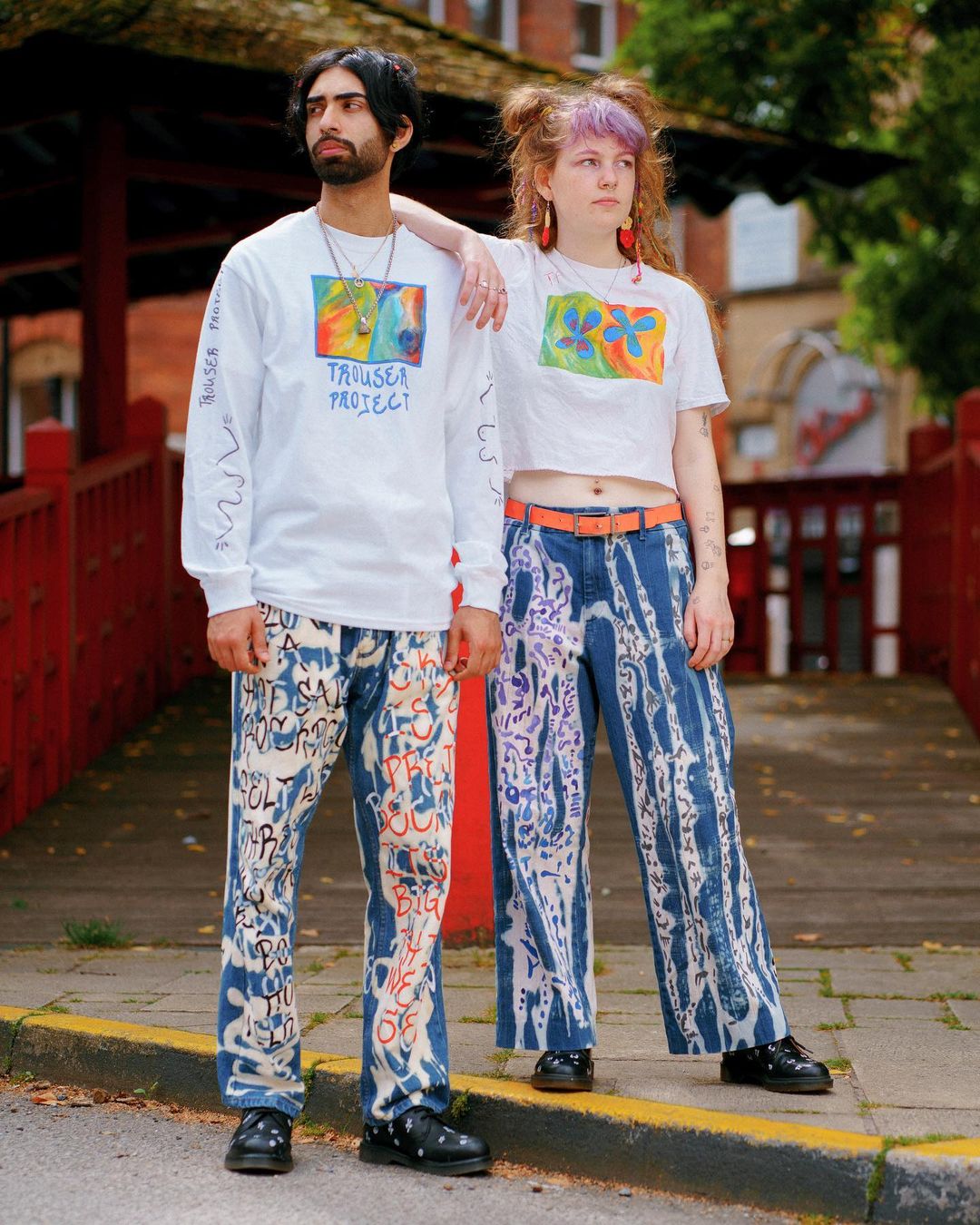 Based in Affleck's, the Trouser Project Collective is a hub for passionate creatives to collaborate and customise secondhand clothing.
Transforming tired garments with unconventional designs, the brand creates graphic pieces that are entirely unique to Manchester's style scene.
Megan Lewis pioneered this collective group when she started the Trouser Project as a solo venture two years ago.
After buying too many pairs of trousers when charity shopping, she decided to customise them with bleach designs.
Shortly afterwards, she bit the bullet and opened a store to showcase these garments, and the eclectic creativity of Affleck's felt like a perfect fit.
"I dropped out of uni and into the life that I really wanted", says Megan, who was able to pursue her dream of painting as a full-time job.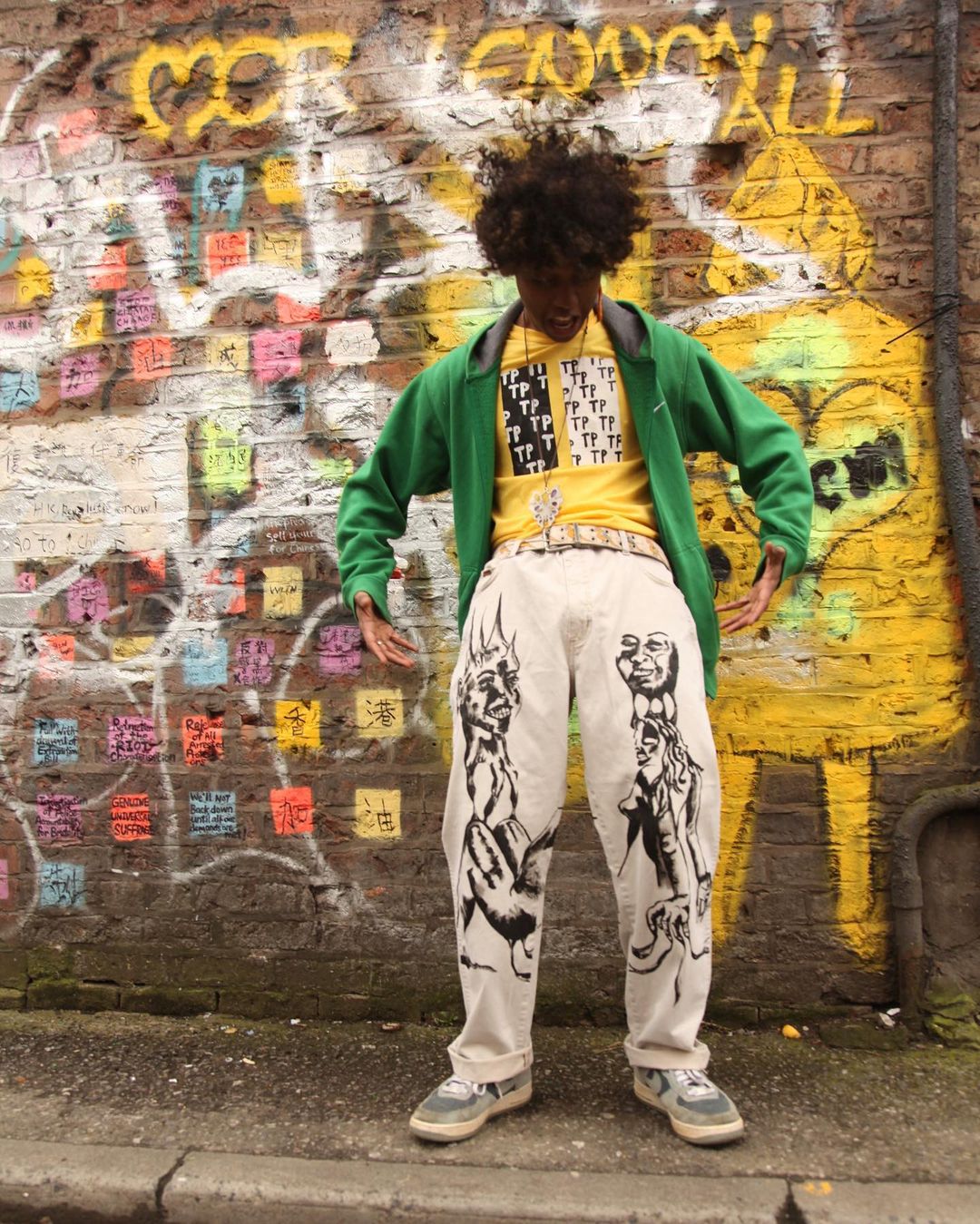 Trouser Project focus on giving unwanted clothes some well-deserved attention, rather than letting them go to landfill.
"We buy [old clothing], paint, cut, sew them and hang them in the shop for someone else to walk past and fall in love."
Megan's first hurdle arrived as the initial lockdown ended in June, as her motivation levels were low, and money was scarce.
"I was considering closing the shop and just working from home but that felt like a sad option – I wasn't ready to close," she said.
Megan's solution was to join forces with some fellow creatives in Manchester, reimagining her vision into Trouser Project Collective.
"Between us we sew, paint and print clothes, we make original canvas artwork and do custom pieces," she tells us.
"We run a shop together in Affleck's where our different styles work well together."
Their eclectic range of original pieces is handmade by the six members, giving upcycled clothing a fresh and funky appearance.
Whether it's patchwork dresses, intricate illustrations or their iconic painted jeans, the six members have completely rocked the boat when it comes to sustainable style.
Whilst the future is bright for these six Mancunian creatives, their projects are currently on hold due to the nationwide lockdown.
"Ideally, we would all be meeting up and painting on clothes and big canvases together but of course this isn't possible", says Megan, who is eager to return to the studio when restrictions ease.
However, they aren't letting the pandemic prevent their creativity and have found ways to collaborate whilst following Manchester's strict guidelines.
"[Katy from TrollWear] used recycled denim to make a jacket and we're going to paint/print onto it one at a time then cycle it to the next person's house."
Trouser Project Collective will be reopening their doors in Affleck's on Wednesday.
You can keep up-to-date with their latest designs by following the Trouser Project Collective Instagram.