Theatre
'Beautiful' brings the life and music of Carole King to Manchester's Palace Theatre
An emotional and spellbinding tribute to an icon whose influence reaches even further than you think.
Beautiful: The Carole King Musical returned to Manchester this week and The Manc were kindly invited along to the press night. We of course accepted because we're cultured like that.
Scores of excitable theatre heads were shuffling in the cold autumn queues for the packed-out show at the historic Palace Theatre on opening night on Tuesday, 12 October.
Charting the life and career of legendary singer-songwriter Carole King, the show takes you through her early days as a four-year-old piano prodigy, selling her first single at the age of 16 and marrying her creative partner Gerry Goffin to headlining Carnegie Hall and becoming a global music sensation.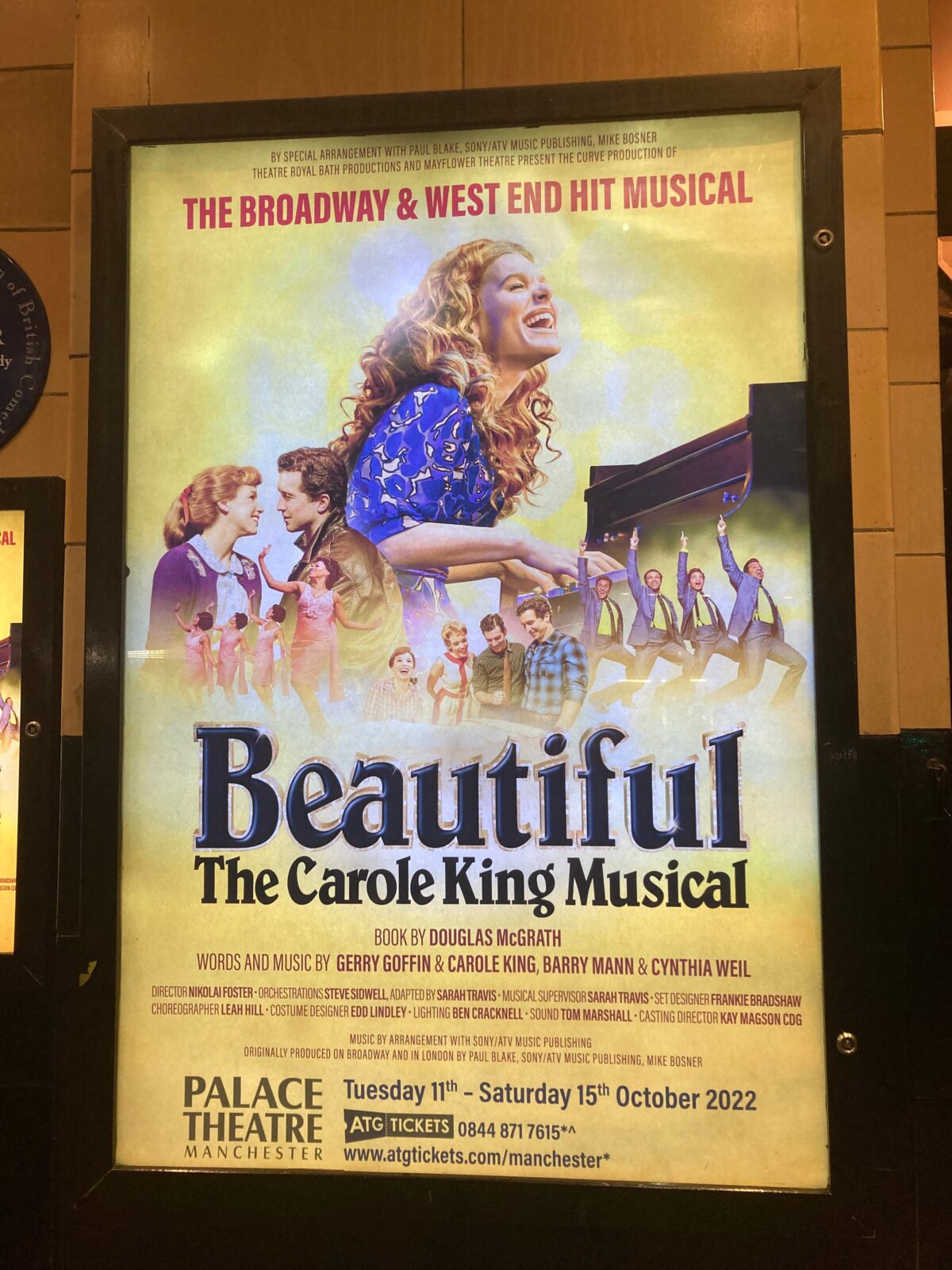 Known for solo hits like 'You've Got a Friend', 'So Far Away', 'It's Too Late' and dozens more, the production was part musical part history lesson, taking a whirlwind tour through the music industry in the 1960s and 70s.
While we came into the show thinking we knew a fair few tracks in her lengthy discography – 'Take Good Care of My Baby', 'The Loco-Motion', 'Natural Woman' and so on – we were surprised to learn just how much she has written over her illustrious career. This legend even wrote for The Beatles.
Seeing her personal and professional life play out on her way to eventually writing and singing songs for herself not only felt like an emotional trip back in time but almost fly on the wall documentary at times, only with big dramatic set-pieces fitting of the Palace's equally beautiful room.
King herself is passionately portrayed by Molly Grace-Cutler, a 2020 Olivier award-winner who proves to be perfect casting as the Brooklyn-raised songstress.
Aside from her soaring vocals throughout its 2-hour run-time (excluding interval), her performance felt full of raw pain and joy in equal spades whilst still sprinkling plenty of comic relief, as did the rest of the ensemble.
Beyond the likes of Goffin (Tom Milner) and fellow 60s songstress Cynthia Weil (Seren Sandham-Davies) – who both enjoyed several stunning solos and big story beats as key players in King's eventful life – we were particularly impressed with Jos Slovick, who starred as songwriting rival Barry Mann.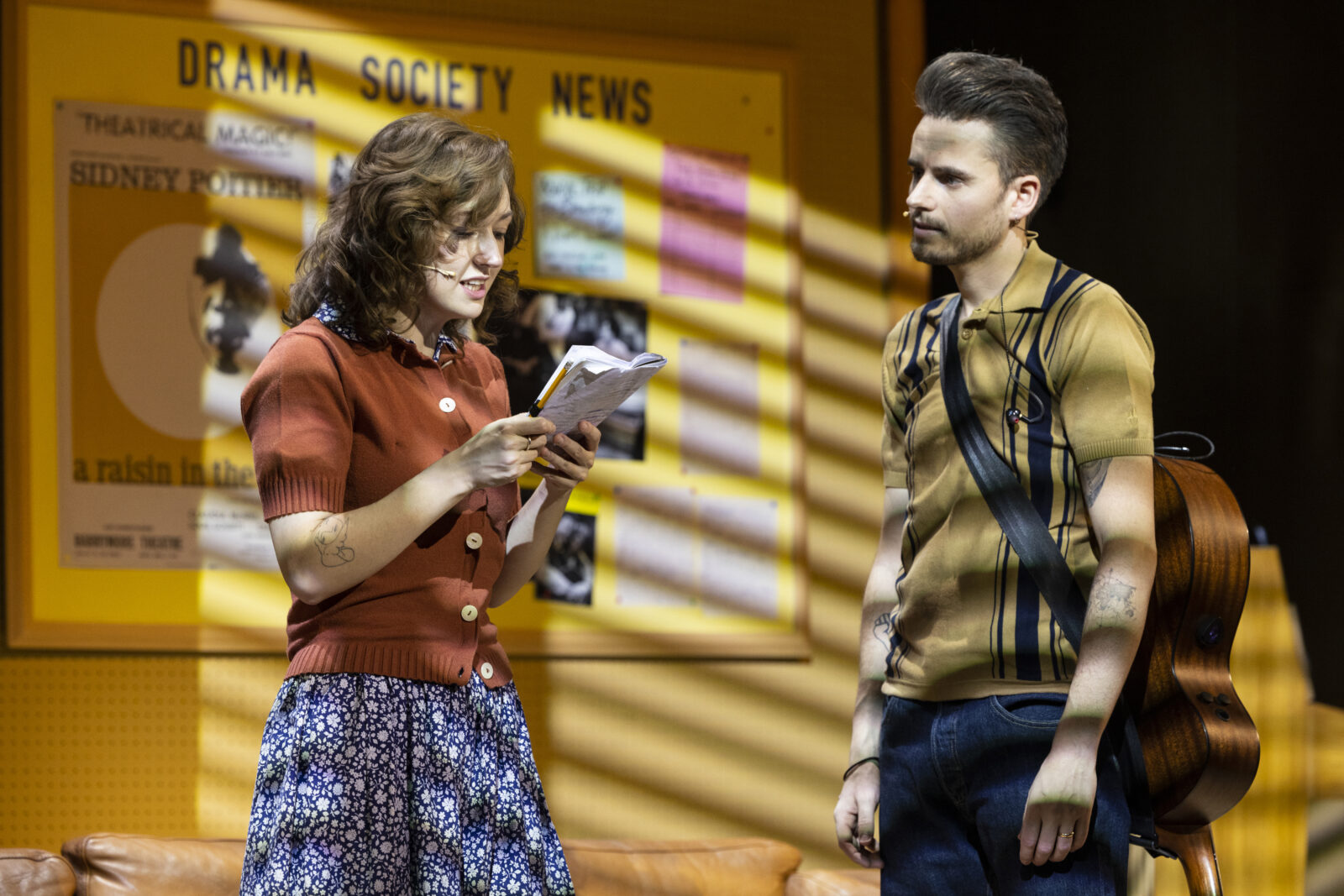 One of several main characters in the Brill Building and Dimension Records-era of her story, Slovick played the rosy-cheeked, allergy-ridden hit-maker and did so to perfection, regularly leaving the audience in stitches as well as taken aback by his soft vocals.
To be honest, we loved them all.
Read more:
The performance was met with a well-deserved standing ovation and an encore that got the crowd moving for one last song. We couldn't think of a better way to go out than with a boogie.
Even for theatre newbies, we dare say this smash hit Broadway and West End show could convert you and even if doesn't end up as a gateway musical, it's nigh on impossible for any music-lover not to get engrossed in this true story.
You can buy tickets for the remaining dates of Beautiful: The Carole King Musical via ATG HERE. The show finishes its five-day run on Saturday, 15 October, so get them while you can!
For all the latest news, events and goings on in Greater Manchester, subscribe to The Manc newsletter HERE.
Featured Image — Supplied