Things To Do
Marple Aqueduct: The 'River in the Sky' that makes for one of the North's best walks
One of the easiest and most serene little strolls you'll find anywhere in Greater Manchester.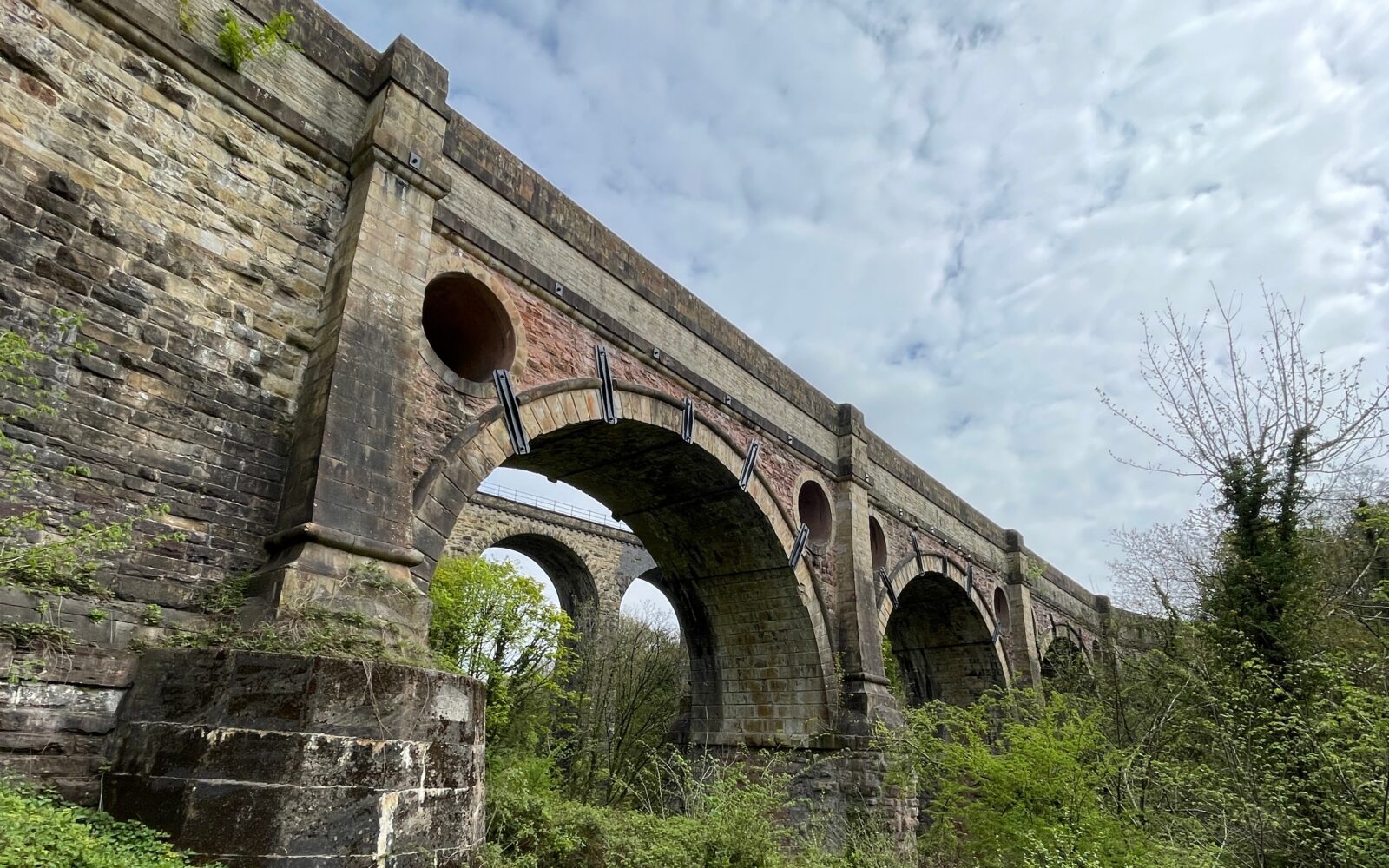 Marple is very much the epitome of where Greater Manchester meets the old-world vibes of the Cheshire countryside in what is, for our money, one of the most idyllic vistas anywhere in the region.
While many Mancs may have never ventured out to the reaches of this Stockport town and its adjacent villages before, Marple is not only home to roughly 13,000 locals but it's also a regular haunt for walkers, canal enthusiasts and plenty of people just yearning for a little taste of the countryside.
One feature of the town that plays no small part in the influx of tourists and other residents from in and around Manchester is the famous Marple Aqueduct, sometimes known as 'The Grand Aqueduct' — and for good reason, as it's the biggest canal aqueduct anywhere in England.
You might think you have seen many like it in various rural towns over the years but believe us, this is one of those things that you have to see in person to truly appreciate it.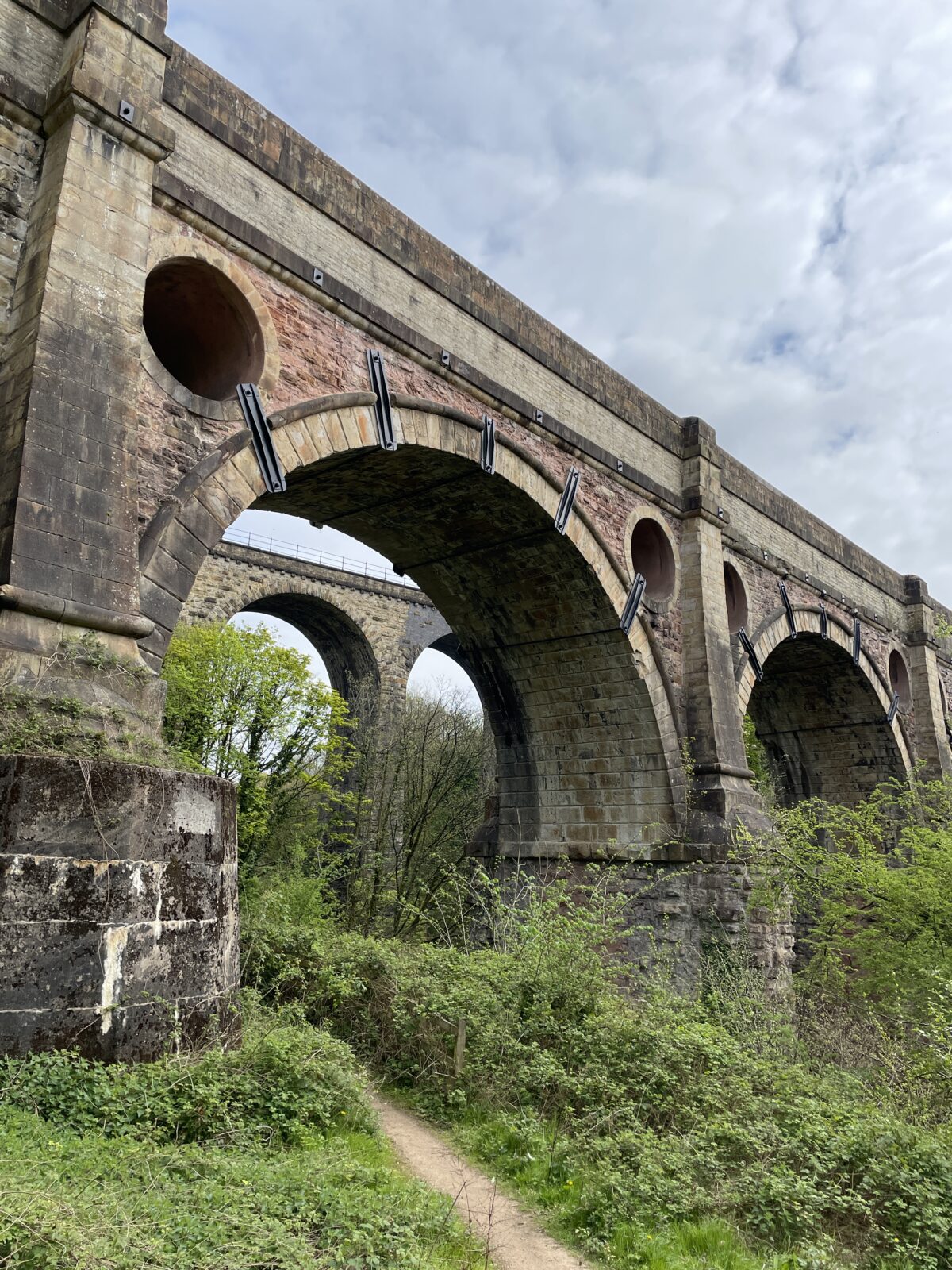 Built all the way back in 1794, Marple Aqueduct measures 800 feet long, over 100 feet tall and its central-most point and contains approximately 8,000 cubic yards of red sandstone and white stone from Chapel Milton near Glossop.
It took seven years to build this incredible piece of masonry and functioning aqueduct — a life sadly lost for each year of construction — and it goes without saying that erecting a structure of this size in an era with much cruder tools and when health and safety weren't exactly at the forefront of people's minds.
The men that built that this thing literally put their lives on the line to try and 'impress the engineering world', put Marple on the map and carve their own little slice of history.
And they did just that.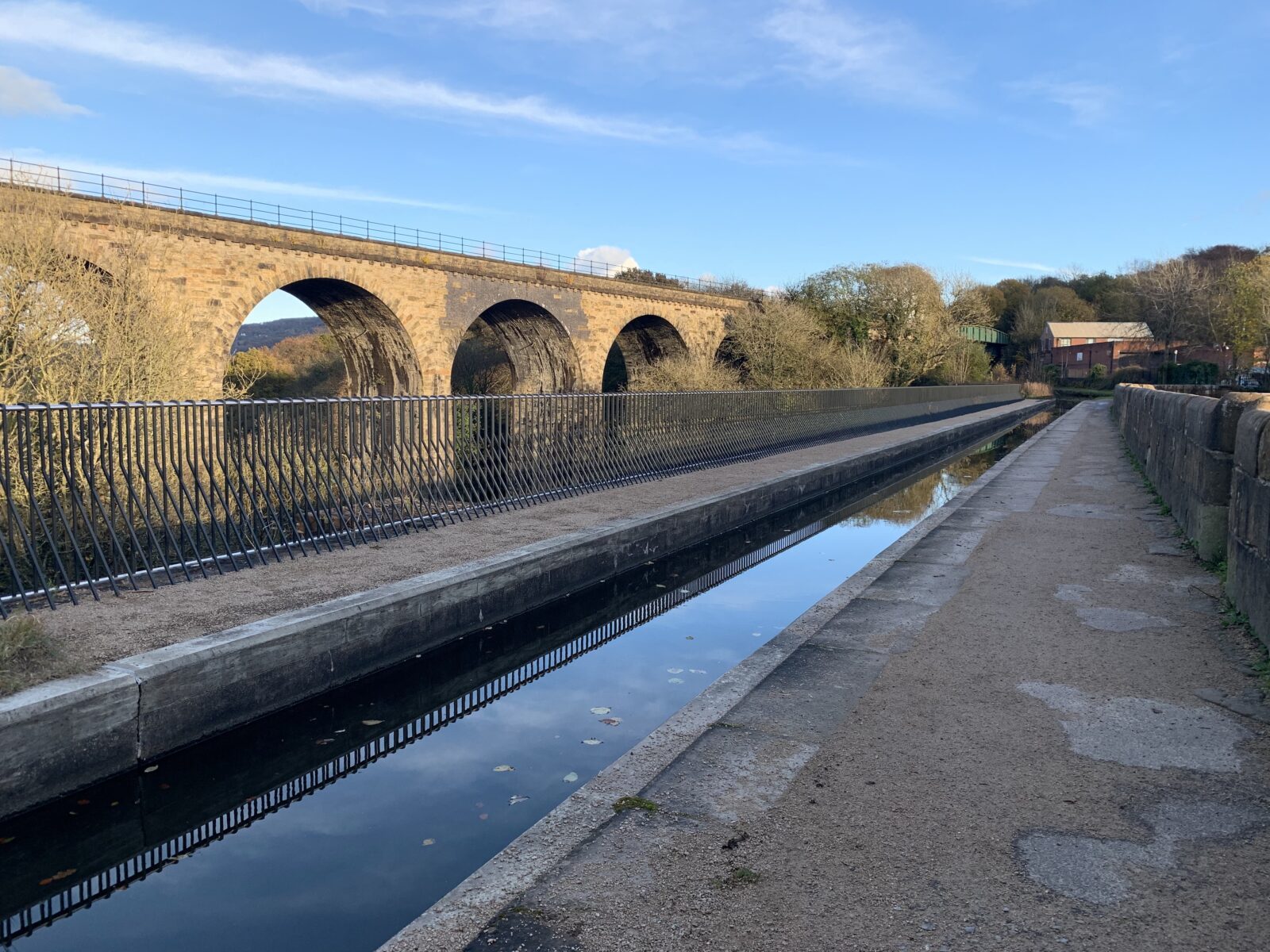 One of those people was civil engineer Benjamin Outram, the man who was responsible for many of the North West's famous waterways, including the Manchester, Bolton and Bury Canal, Ashton and Maccsefield canals and even as far as the Huddersfield Narrow.
In the instance of the Grand Aqueduct, he designed to carry the Peak Forest Canal above the River Goyt which runs for around 15 miles from Dukinfield Junction along the Ashton Canal to the canal's terminus at Bugsworth Basin.
It had to undergo some repairs down the years, especially after the long winter of 1961 (the year before the so-called 'Big Freeze'), with significant chunks of stonework falling into the Goyt which cost the local council and British Waterways £350,000 in today's money to replace them.
Beyond taking in the marvel that is Marple Aqueduct itself, the reason this site is so popular when it comes to Greater Manchester walks, bike rides, picnics and so on is that you can walk the entire length of Marple Canal Flight, which consists of 16 locks and is one the steepest in the UK.
Read more:
With plenty of nearby parking, the train station literally a stone's throw from locks seven and eight, not to mention Lock 16 literally on the doorstep of Marple town centre (the Grand Aqueduct sitting at the other end), you can hop on plenty of points along the canal depending on how long a walk you fancy.
Marple and Stockport at large might have been part of Greater Manchester for nearly half a century now, but for those of you who enjoy scenic walks or simply swant to immerse yourselves in the local heritage and old Cheshire roots, there aren't many better places to start than this.
You can see our recent Short Stuff episode on Marple's Grand Aqueduct down below:
For all the latest news, events and goings on in Greater Manchester, subscribe to The Manc newsletter HERE.
Featured Image — The Manc Group/The Marple Wesbite