Travel & Tourism
New off-grid holiday cabin opens near Greater Manchester for 'digital detoxes'
You're encouraged to lock your phone in a box.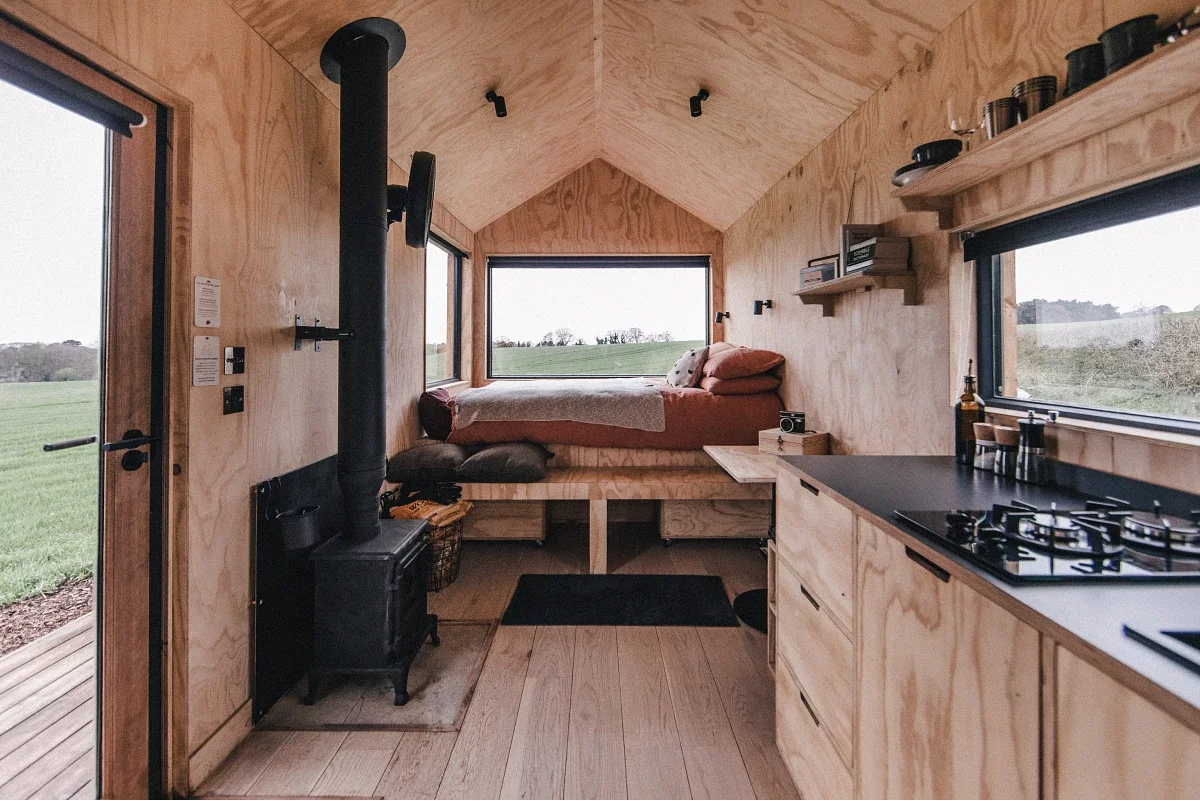 A new 'digital detox' cabin has been built just outside Greater Manchester, where guests are invited to lock their phones in a box.
The holiday home comes from Unplugged, a company that already has a similar cabin in Cheshire as well as a more than a dozen more across the country.
The aim is to allow guests to full switch-off and reset, in beautiful countryside locations.
This particular new pet-friendly cabin, known as Peggy, is situated just off Cheshire's 'Sandstone Trail' near Tarporley, and has lush countryside views.
Unplugged says it wants its guests to embrace a tech-free weekend, saying it can 'improve problems associated with high screentime, such as brain fog, poor sleep quality, anxiety and lack of productivity'.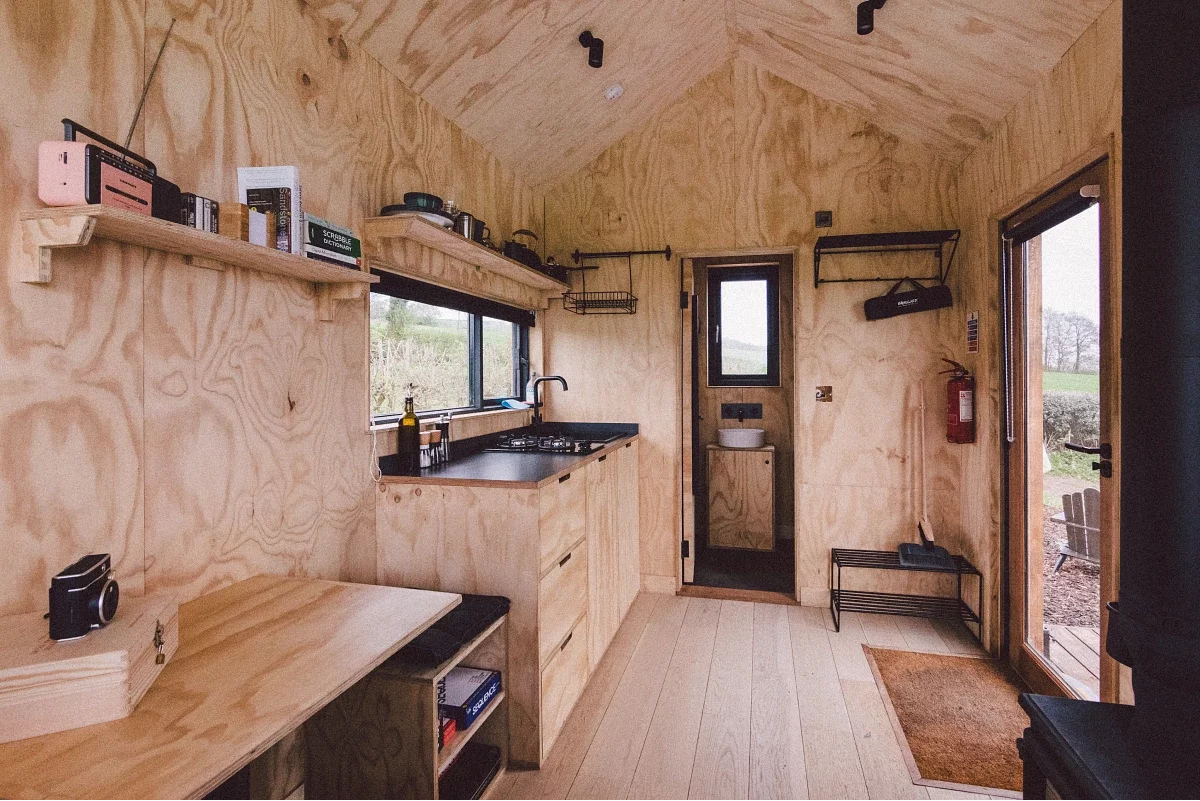 On the three-night digital detoxes, you're encouraged to stash your devices in a lockbox, which are swapped for an old-school Nokia (with Snake), a physical map of the surroundings, an instant camera with film, and a cassette player.
But although there's no tech, there are still enough creature comforts to keep it feeling like a holiday, including a hot shower, hotel-quality bedding, and a fully-equipped kitchen with a gas hob.
The business was created by entrepreneurs, friends and co-founders, Hector Hughes and Ben Elliot, who themselves felt they were spending too much time behind a screen.
Hector said: "Since we introduced Luna to the Cheshire region last October, we've been at an almost full capacity. This demonstrates there's a demand for accessible destinations to help people living in these areas resolve problems associated with burn out, stress, tiredness – and too often these come associated with too much screentime.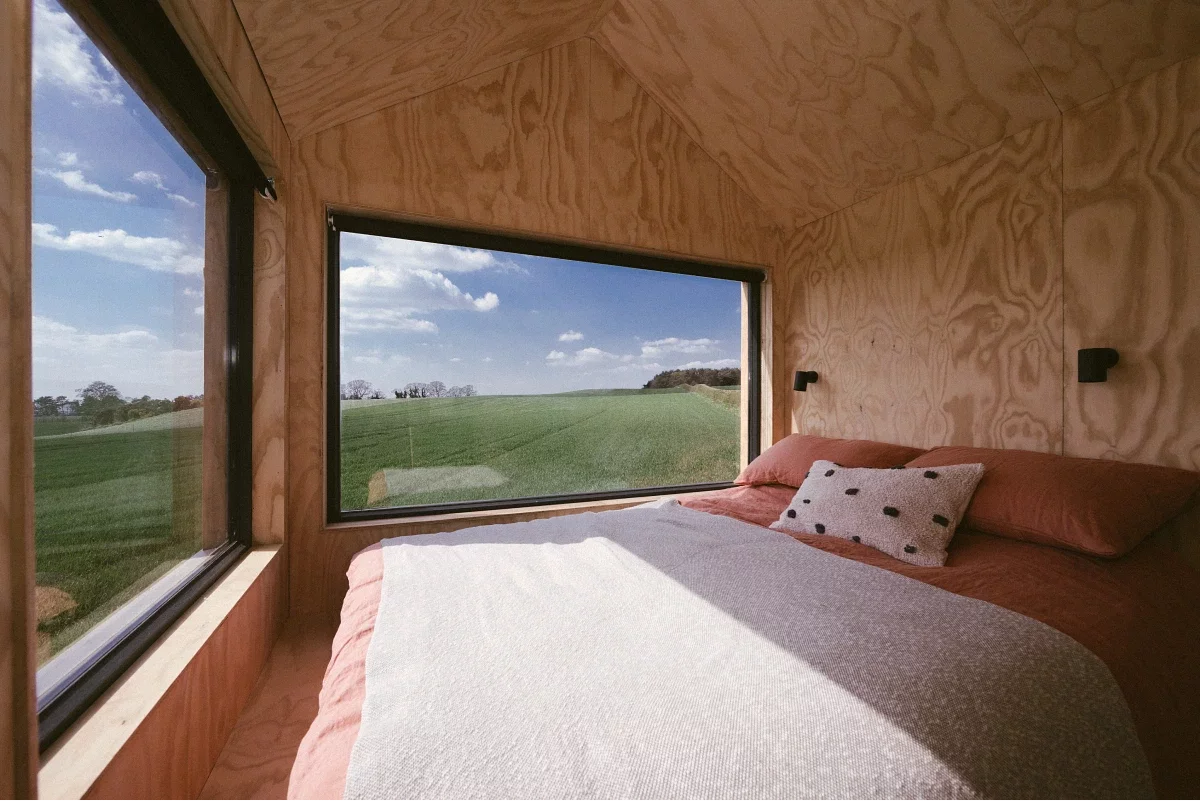 "As well as the health benefits enjoyed, we're also noticing an increase in people choosing to stay to help them reconnect with themselves, as well as their partners. Digital detoxes allow for quality time without the constant distraction of their devices, and we've even hosted a few engagements too! It was therefore an easy, natural decision to give Luna a sister, and we're delighted to welcome Peggy this spring."
Peggy runs solely on solar panels, and has panoramic windows allowing guests to swap 'blue light' for 'starlight'.
All escapes are on a three-night minimum, and start from £390 per cabin.
Peggy is available to book now – you can see more at unplugged.rest/peggy.
Read more
Featured image: Supplied