Trending
Brooklyn Beckham might be launching ANOTHER new career and even fans are skeptical
"It's like he's doing a free trial of every job."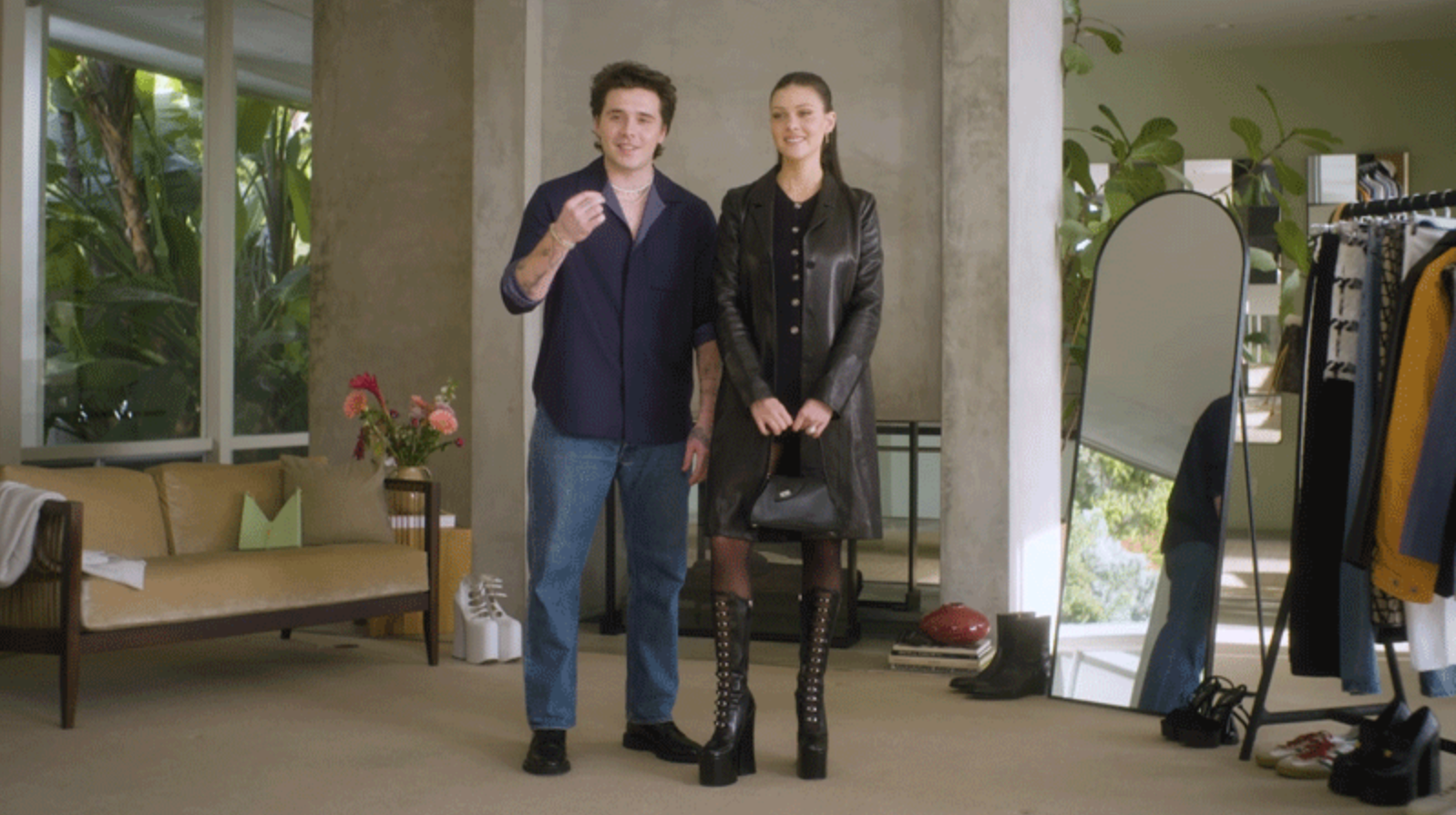 Brooklyn Beckham might be heading in the direction of yet another new career change, and even his fans are skeptical about it this time.
The 23-year-old – who is the eldest son of former Manchester United and England star David Beckham, and former Spice Girl and fashion designer Victoria Beckham – has once again found himself to be the subject of some social media roasting after featuring in the latest episode of Vogue's YouTube series '7 Days, 7 Looks' alongside his wife Nicola Peltz-Beckham.
Clips from the video where the couple explain the types of outfits they would typically wear on each day of the week have gone viral and have been plastered all across Twitter and TikTok this week – but not quite for the right reasons.
Fans fear Brooklyn may be ready to try out yet "another new career".
In case you're not quite up to speed on the 23-year-old's life and why a potential career pivot is drawing concern, Brooklyn has most-recently been making a name for himself in the world of cooking, after first kick-starting his career in the public eye with a photography collection book titled What I See in 2017 when he was just 18.
Despite Brooklyn's best efforts, many may remember the book was widely-criticised on both social media and by professional photographers for its combination of pictures and simple captions.
With the cries of nepotism firmly established following the book's launch, Brooklyn then decided to venture into the culinary world following his highly-publicised tying of the knot with 27-year-old American actress Nicola Peltz earlier last year, and got himself his own cooking show Cookin' With Brooklyn on Facebook Live.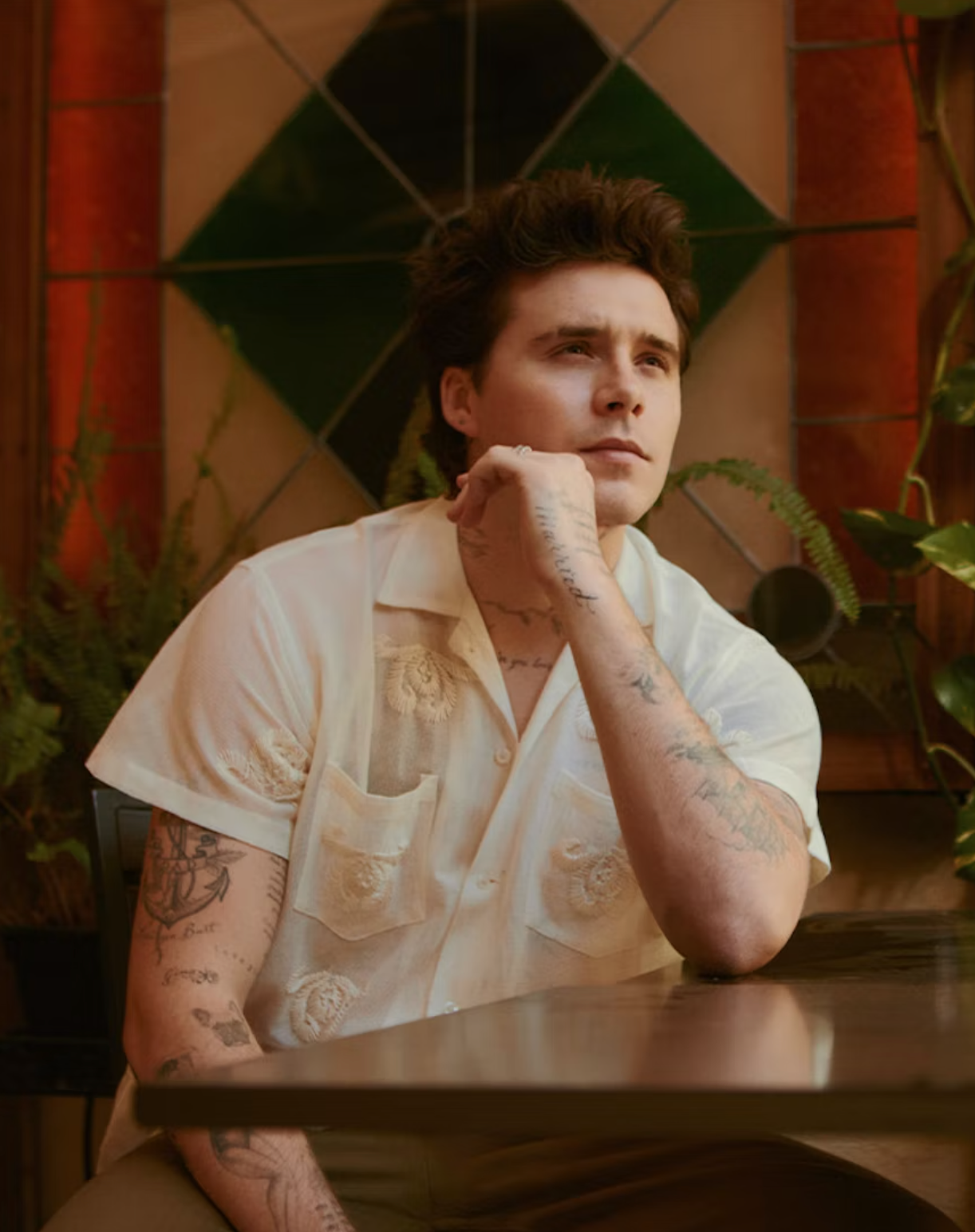 Unfortunately, that didn't go down too well either either, as the online video series also attracted a bit of criticism when it was revealed that it took 62 professionals to create each episode, at a reported cost of $100,000 each.
Critics also pointed out that Beckham has no real professional cooking experience or training.
Because of the several times he's tried turning his hand to different careers in the past, and because the amateur chef was seen giving his fashion tips and opinions on both his and his wife's outfits throughout the Vogue video, people now fearing Brooklyn may be considering taking a leaf out of his mum's book and venturing into the world of fashion.
While plenty of Brooklyn's usual critics have been sharing their unfavourable takes on social media over the past couple of days, it seems that even some of his fans may be a little skeptical if he does choose to go in the direction of fashion stylist too.
Many are joking that he's just "using his free trial" of every career, while others are saying he's "had more professions than Barbie".
"I see Brooklyn Beckham has his new monthly career," another tweet reads.
Some are even joking that he may be free to take over the vacant role of New Zealand Prime Minister after Jacinda Ardern stepped down this week.
Brooklyn isn't oblivious to the fact that he's been trying out lots of different careers.
Opening up and speaking candidly about experimenting with different avenues in your younger years during an interview with Bustle late last year, Brooklyn concluded: "It's ok to be 25, 26 or even 30 and not know what you're doing yet.
"You know what I mean?"
Read more:
Featured Image – Vogue