Trending
Chris Pine finally decides to have his say on the Harry Styles 'spitgate' drama
"It does look, indeed, like Harry spitting on me."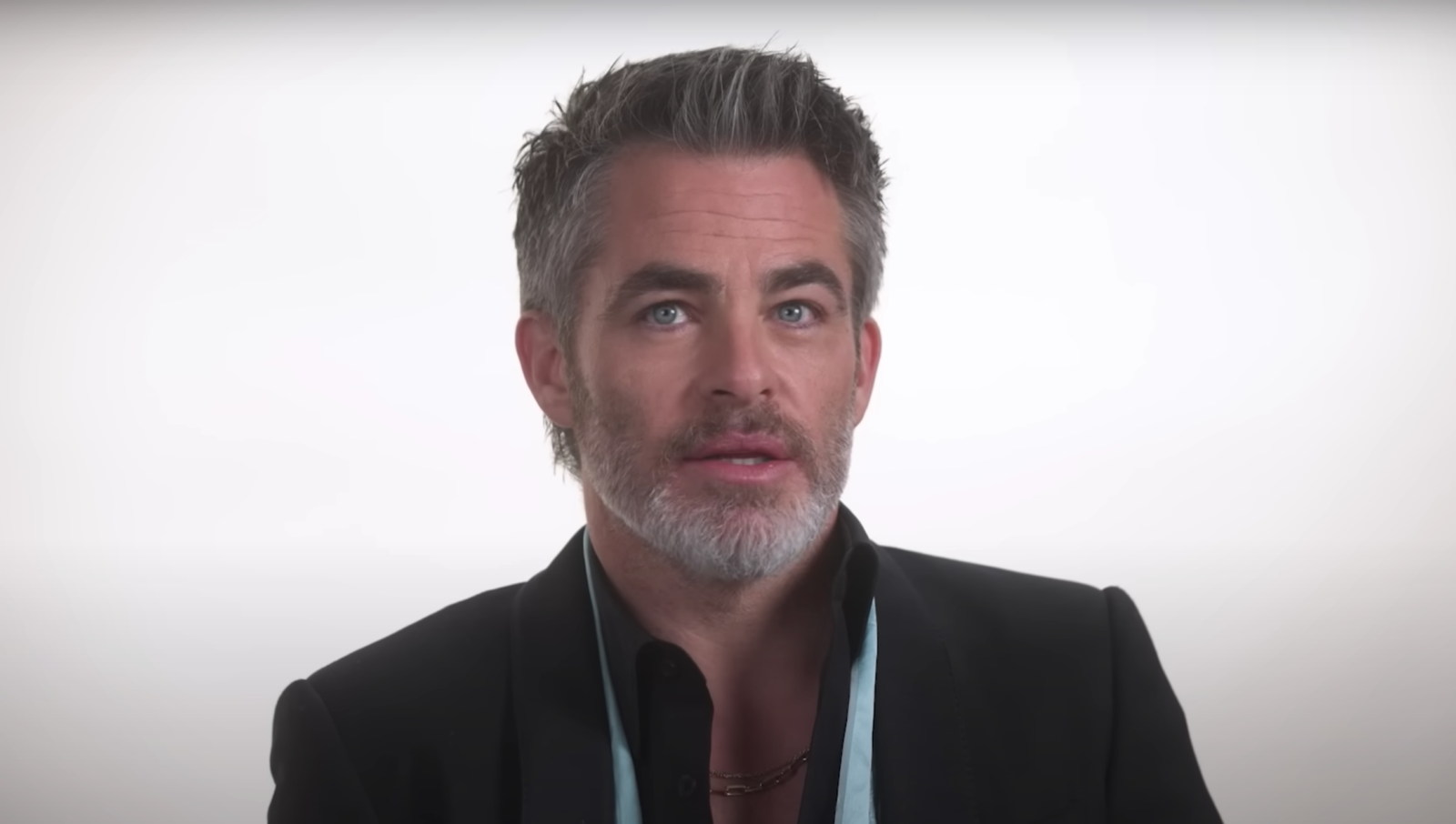 He's only about six months late to the party, but Chris Pine has finally decided to have his say on the whole Harry Styles 'spitgate' saga.
Remember all the Don't Worry Darling drama? How could we forget.
If you cast your minds back to early September 2022, you may recall that 28-year-old pop icon Harry Styles ventured into acting by taking on his first leading role in the drama film Don't Worry Darling – which is directed by Olivia Wilde, and stars Oscar-nominated Florence Pugh, as well as Nick Kroll, Gemma Chan, and KiKi Layne.
Oh, and of course, Chris Pine.
The film was released to mixed reviews at the end of September, but premiered at the 2022 Venice Film Festival and grabbed a whole host of headlines in the process.
We'd be here all day if we tried to sum up all the drama and controversies surrounding the film, but by far one of the most talked-about moments from the festival was, bizarrely, the question of whether or not Styles spat on his co-star Pine as he sat down in his chair to watch a screening of the film.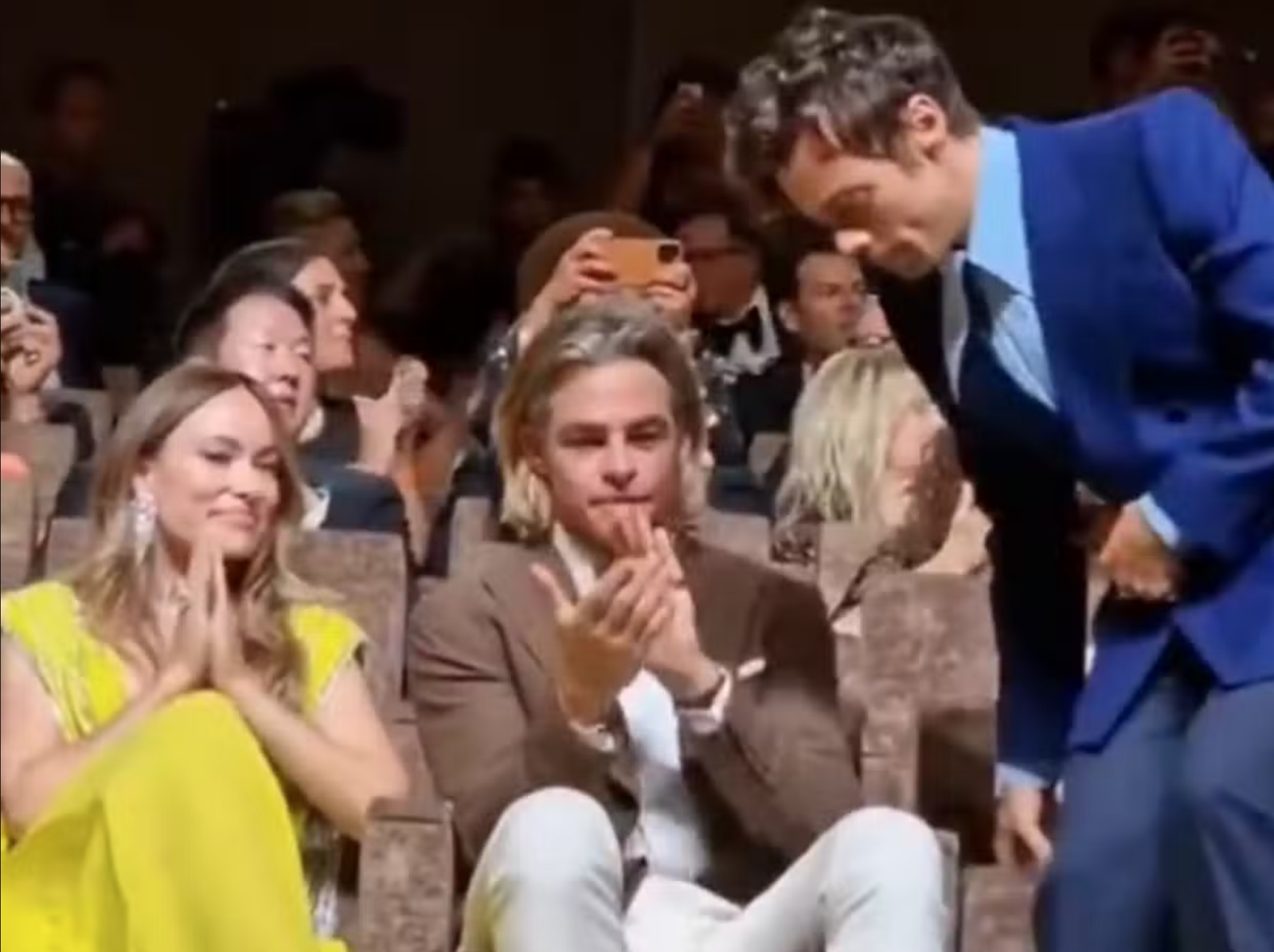 Caught live on camera, Pine's shocked reaction to the supposed 'spitgate' interaction had fans convinced that it happened, and only added to the growing rumours that there was a rift between the two men.
The footage subsequently went viral online, and racked up millions of views – seeing people weigh-in with their opinions in their thousands.
With hysteria around the situation growing, Styles first addressed and quashed he claims live on stage at Madison Square Garden – laughing it off and joking with the audience that "I just popped very quickly to Venice to spit on Chris Pine – but fear not, we're back."
And now, Chris Pine has had his say… after six whole months.
In a new video interview with Esquire while promoting his upcoming film Dungeons & Dragons: Honor Among Thieves, Pine revealed what actually went down between the two – and even admits that he himself can see why so many people believed the interaction.
But no, we all know by now, it didn't actually happen.
"Harry did not spit on me. Harry is a very, very kind guy," Pine begins as tells Esquire.
"It does look, indeed, like Harry spitting on me. He didn't spit on me," Pine added, before going on to explain: "I think what he said is, he leaned down and he said 'It's just words, isn't it?'. We had this little joke.
"We're all jet-lagged, we're all trying to answer these questions. Sometimes when you're doing these press things, your brain gets befuddled and you start speaking gibberish. And we had a joke: 'It's just words, man.'"
Read more:
We're not quite sure we had jet-lag down as a potential reason for one of 2022's most-talked-about moments, but if that's we're being told by the two men themselves, then what else do we have to go off?
Let's finally just put it to bed now.
Featured Image – Esquire (via YouTube)