Trending
Greggs launches 2023 Christmas menu with Festive Bakes, vegan 'Boxing Day baguettes', and more
Finally.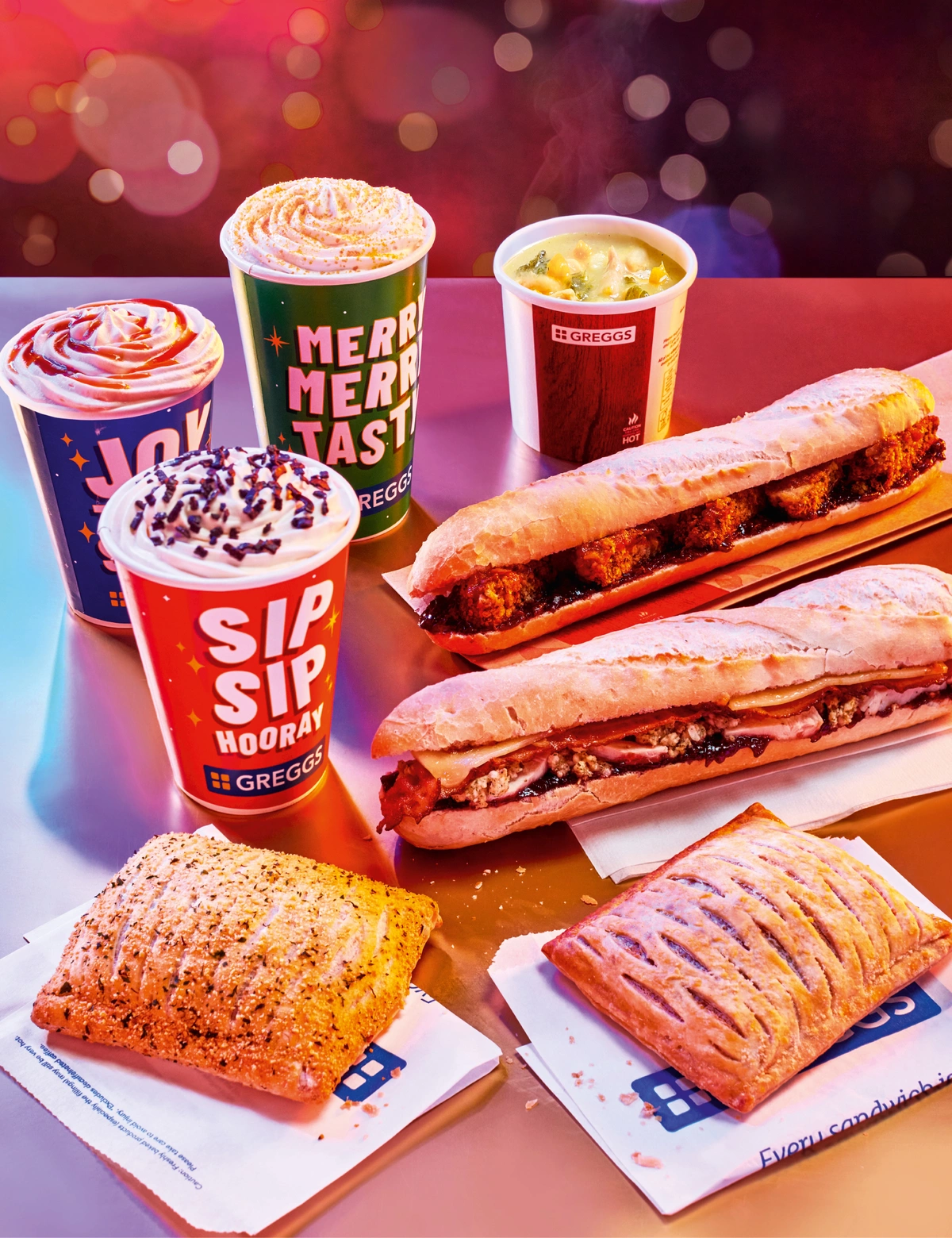 Greggs has launched its long-awaited 2023 Christmas menu today, and the Festive Bake is back again in all its glory.
After teasing the arrival on social media all this week, the UK's most-popular high street bakery chain has officially unveiled its festive food and drink offering for the 2023 season, and there's a few brand-new goodies joining the return of some undeniable fan-favourites.
And of course, nothing spells Christmas at Greggs quite like the Festive Bake, right?
The chain's classic crumb-coated pastry filled with chicken, sage and onion stuffing, and sweetcure bacon in a creamy sage and cranberry sauce goes down an absolute treat each year, and is a serious fan-favourite, so it's no surprise it's made a comeback for 2023.
Other returning Greggs festive favourites this year include the Christmas Lunch Baguette, which is a freshly-baked baguette "jam-packed full of festive flavours", and the accompanying Christmas Lunch Soup, which combines "all the best bits of Christmas in a light lunch".
Unfortunately for vegans, or anyone looking to cut back on their meat consumption, the Vegan Festive Bake sadly doesn't look to have made a comeback this year.
But a brand-new plant-based pastry has joined the party instead.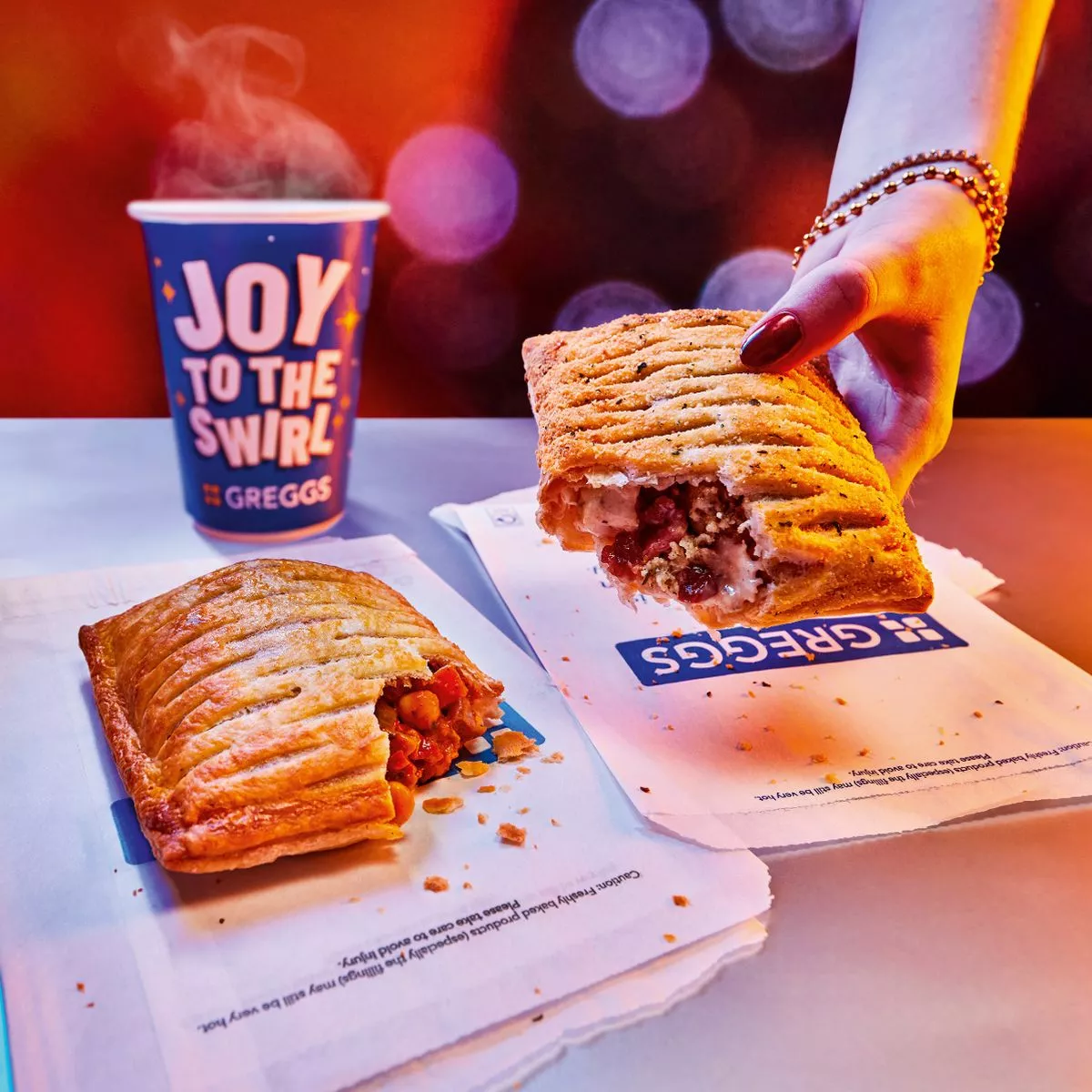 The new vegan offering comes in the form of the Spicy Veg Curry Bake, which is packed with a mix of chickpeas, onions, sweetcorn, pepper, parsnip, and rice, all mixed up in a curry sauce with added chillies infused for extra spice.
A Vegan Turkey-Free Baguette, which is the "classic Boxing Day turkey sandwich but made vegan", has also made its way onto this year's menu.
When it comes to sweet treats, the fan-favourite Christmas classic Mince Pies are back, as is to always be expected, but that's not all that's on offer to satisfy those seasonal sugar cravings, as there's also a new Chocolate Orange Muffin this year too.
Just as it sounds, this is a rich chocolate orange-flavour muffin filled with orange pieces and a chocolate orange saucy centre, and topped off with a chocolate orange segment.
And then the hot drinks offering this year includes an Orange Mocha and Orange Hot Chocolate to compliment that muffin, among other new and expected returning favourites such as the Mint Mocha and Mint Hot Chocolate, and the popular Salted Caramel Latte.
All drinks are topped with whipped cream, and come with a range of festive sauces and toppings.
Read more:
The full 2023 Greggs Christmas menu is now available to tuck into from any of the bakery's 2,406 branches all across the UK.
Featured Image – Greggs