Trending
Hatch is now open for independent Christmas shopping, haircuts and takeaway
And the site has been transformed into a cosy winter wonder-village.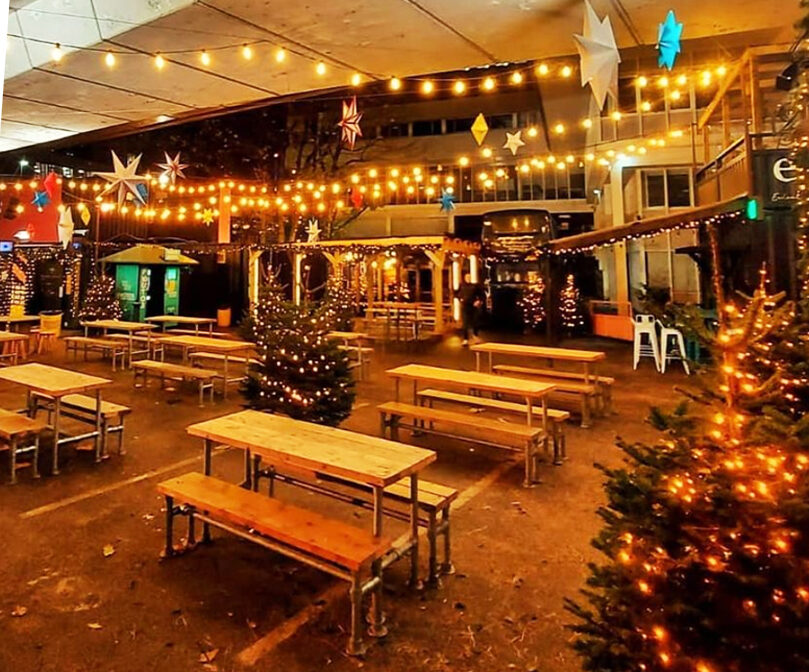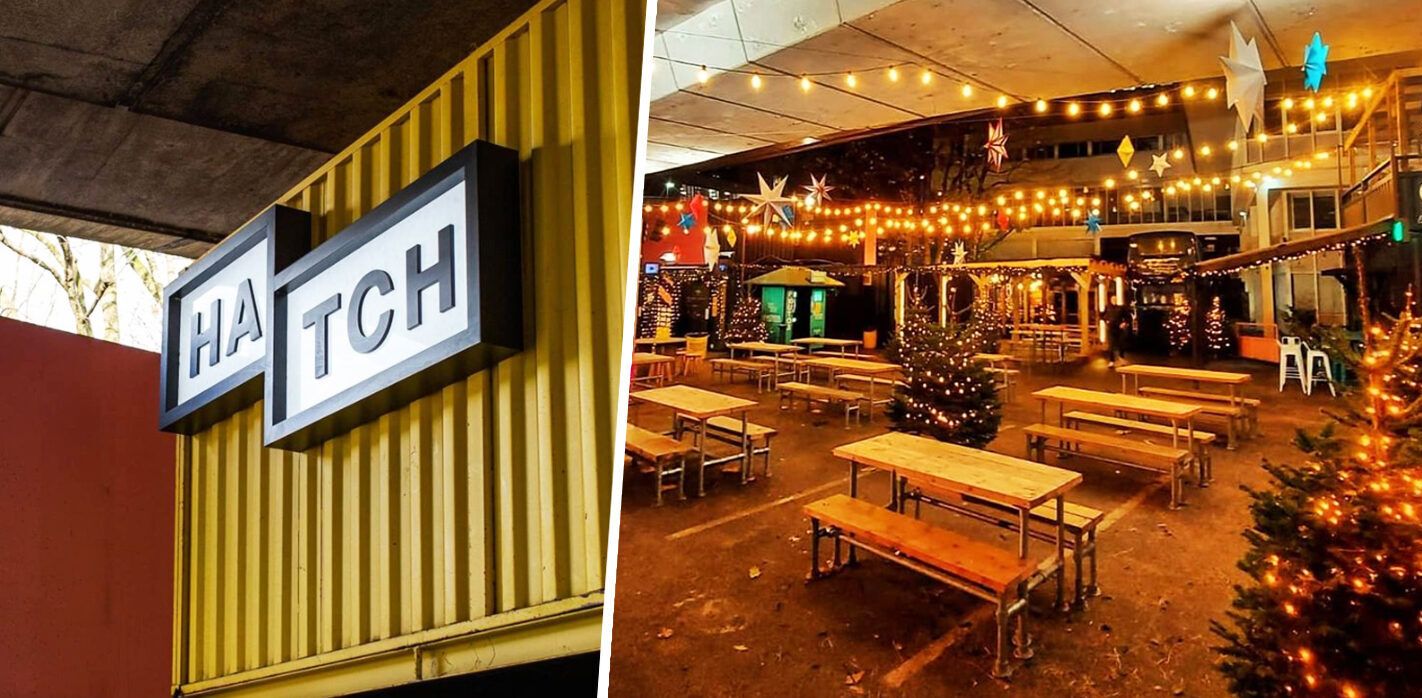 Independent food, drink and retail neighbourhood Hatch MCR has now reopened doors just in time for Christmas shopping, haircuts, and takeaway services.
As England's second national lockdown comes to an end, and Greater Manchester enters into Tier 3 restrictions as part of the UK government's new "tougher" three tiered regional system, Hatch will be bringing an alternative festive shopping experience to the city centre with all of the neighbourhood's excellent local and independent businesses opening their doors ahead of the festive period.
The site has been transformed from urban summer escape, to cosy winter wonder-village and offers a unique, twinkly and festive shopping experience nestled underneath Mancunian Way.
Hatch will be open on Tuesdays – Saturdays from 12-8pm.
As well as Christmas shopping, Hatch's friendly neighbourhood grooming salons – Portland Barbers and Industry – will also be open to take care of that all-important post-lockdown, pre-Christmas haircut.
And independent street food will be on the menu too, with a slimmed-down Tier 3 collection of traders opening for takeaway, including inventive sandwiches by Ate Days a Week, Asian street food by Fuku, fabulous takeaway wine by Vin-Yard, Sicilian street food by Tarricrii, vegan dishes from Herbivorous, Vietnamese street food from Hanoi 75, and Cyprian cuisine from Mezze.
All takeaway food can be ordered and collected here.
The rest of the Hatch crew is gearing up to be back after the next regional tiered review, when it is hoped that the whole destination will reopen for the full Hatch experience.
As Manchester strives to get Christmas back on track, the Hatch teams are encouraging everyone to shop local this festive season and reward loved ones with something unique and extra-special under the tree by supporting local businesses at the same time.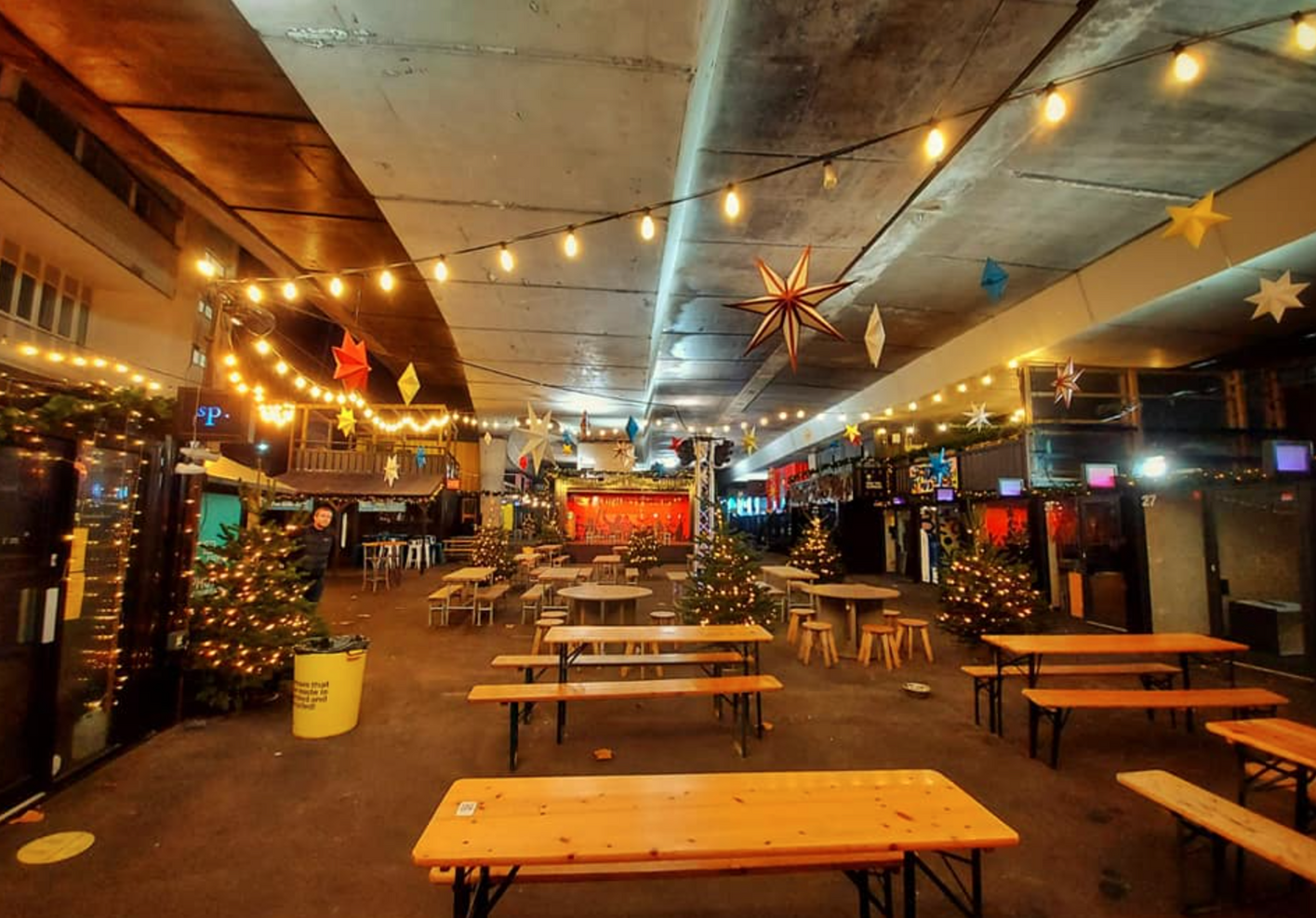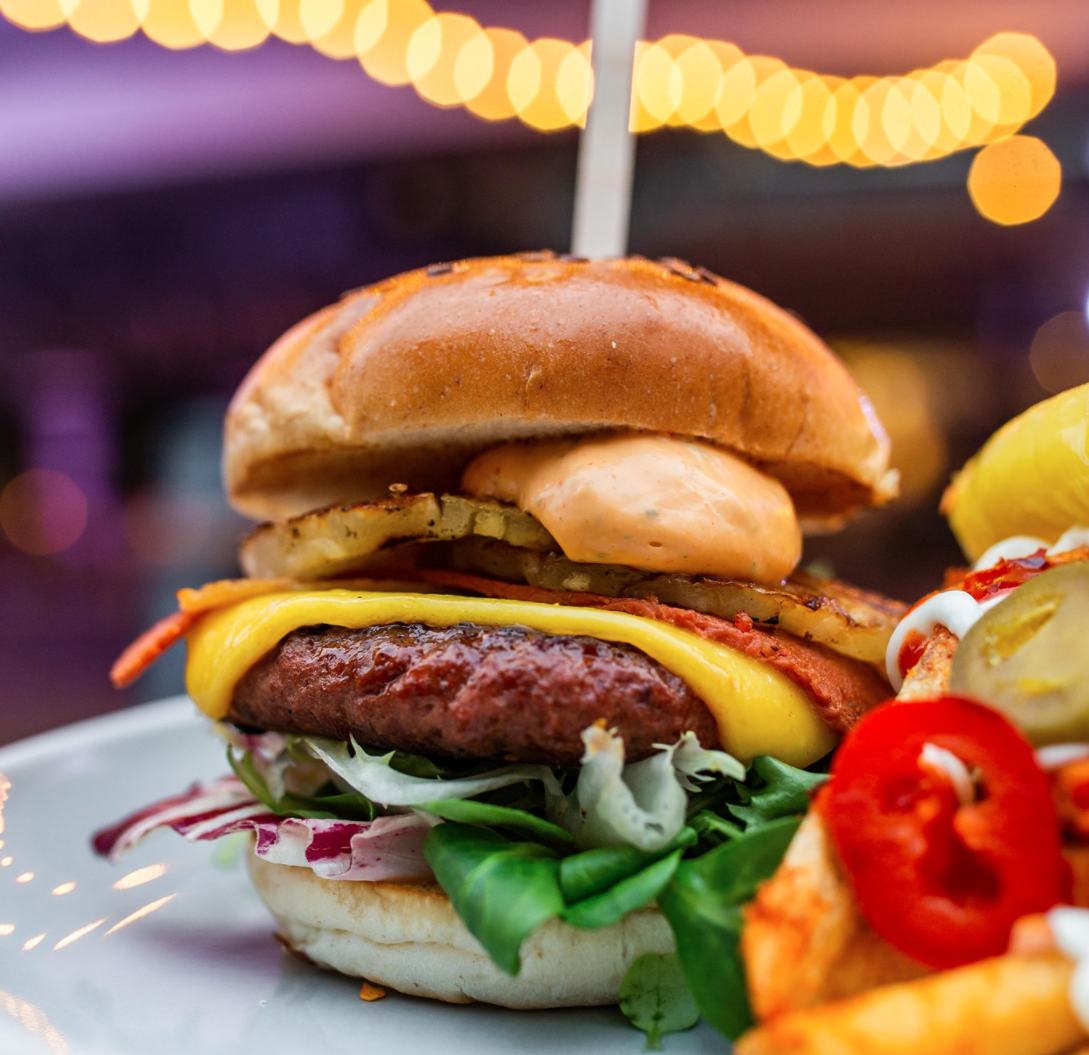 With Small Business Saturday coming up this weekend – Saturday 5th December – Hatch is also set to reward customers shopping from any of the destination's indie traders by handing out Hatch gift vouchers as spot prizes.
The vouchers will be assigned completely at random throughout the course of the day, with £100 worth given away, and all shoppers need to do to be in with a chance of winning a voucher is to buy local and independent at Hatch on Saturday.
Hatch is also proud to be part of the 50 Windows of Creativity trail, with a mural by Caroline Dowsett having taken over one of the units.
Speaking on the reopening of Hatch MCR, Andrea George – Director of Retail at Bruntwood Works – said: "Hatch has been transformed into a gorgeous, cosy winter wonder village and all our retailers, hairdressers and takeaways are open and ready for the festive period.
We are open Tuesday – Saturday allowing customers plenty of time to come along and support local independent businesses in a safe environment.
"Our businesses have worked extremely hard to be able to open their doors safely within Tier 3 restrictions and we're all looking forward to welcoming shoppers back to Hatch for Christmas shopping."
Hatch MCR Retailers
Open : 12-8pm on Tuesdays – Sundays
You can find more information and COVID-safe procedures ahead of your visit via the Hatch MCR website here.
103 Oxford Road, Manchester, M1 7ED