Trending
McDonald's 2023 Christmas menu launches today – and the Chicken Big Mac is back
There's a bunch of new and returning fan favourites.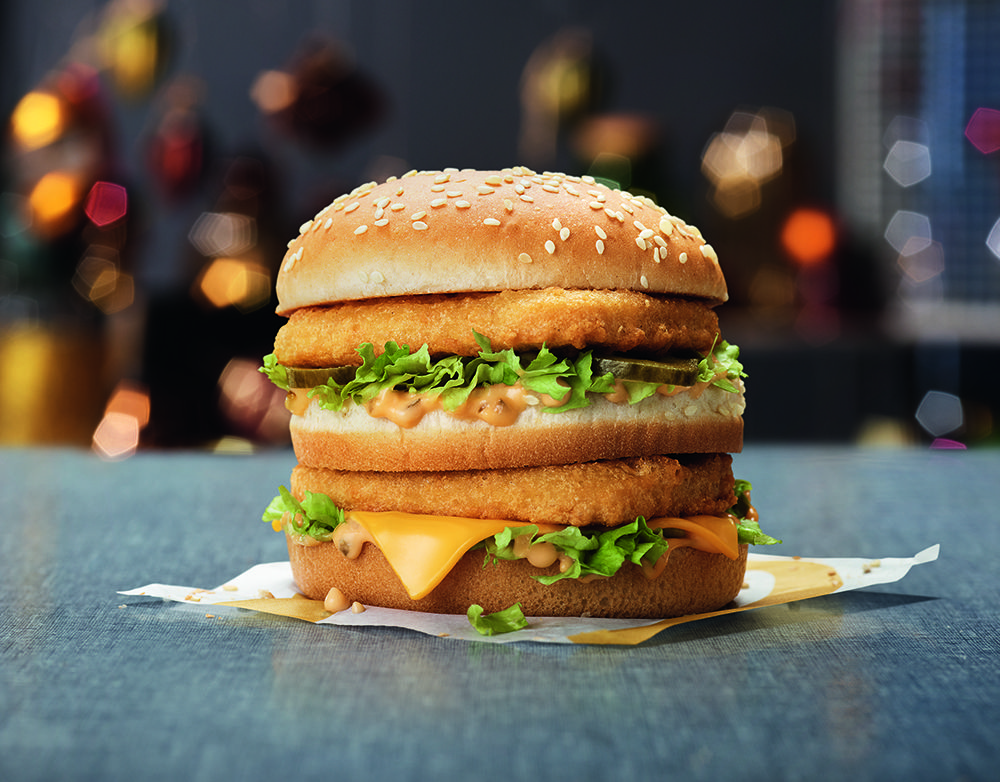 McDonald's is finally launching its full Christmas menu for 2023, and there's lots of festive feasting to get stuck into.
It's been a long time coming, but after several chains and fast food joints have unveiled and launched their festive food and drink offerings over the last few weeks, McDonald's has finally joined the Christmas party today (22 November), and there's a bunch of new and returning fan favourites on the lineup to get those mouths watering.
We're talking Cheese Melt Dippers, Galaxy McFlurrys, limited-edition festive pies, and the highly-anticipated return of one of the chain's most viral burgers of all time.
New to the menu this year is 'The Big & Cheesy' burger, which is made up of a large 100% beef patty, two slices of cheese, red onions, and crispy onions, topped in a cheese sauce and sandwiched between a toasted flour-dusted bun.
There's also option to add bacon onto that too, with the new 'The Big & Cheesy with Bacon'.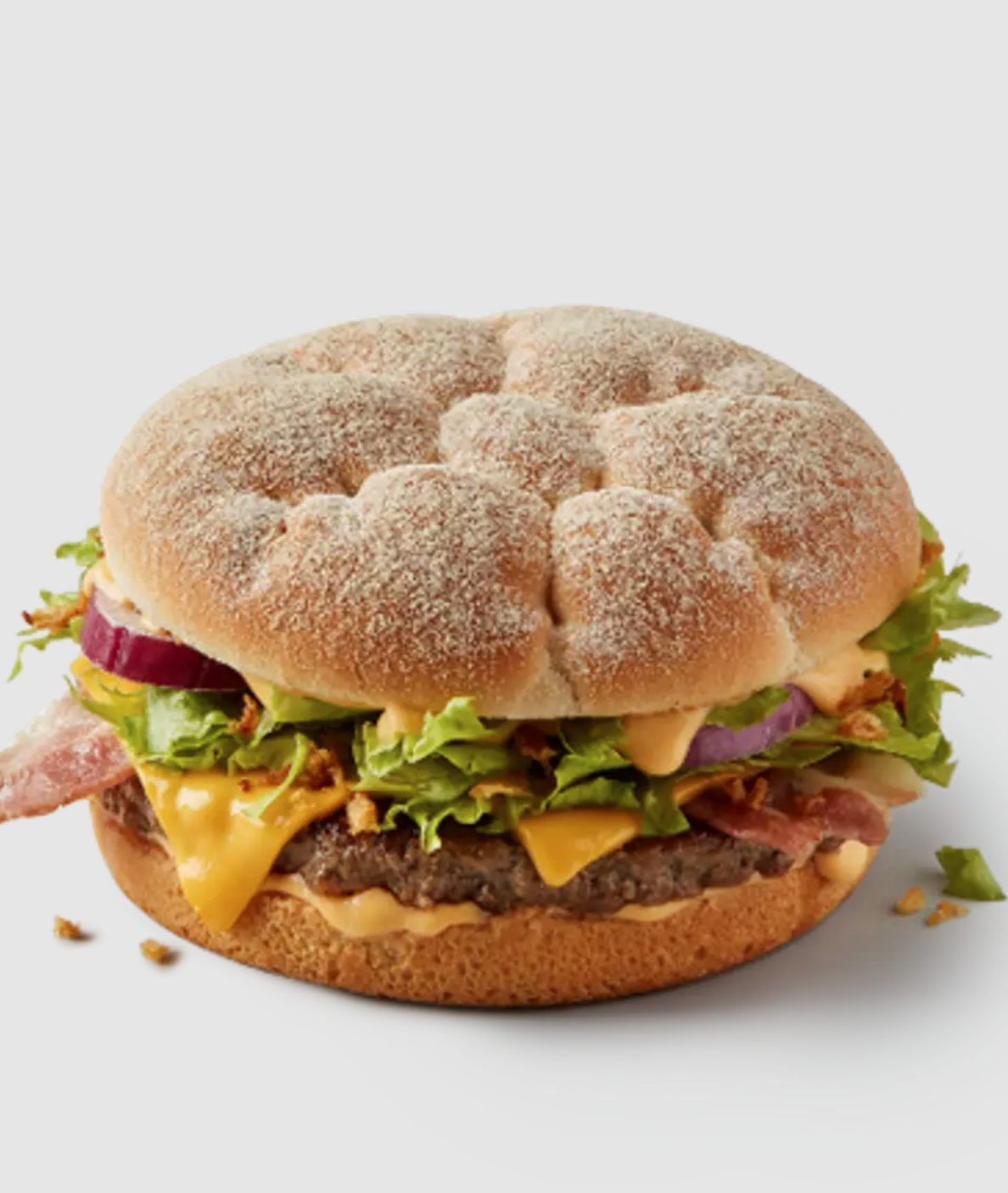 But when it comes to the star of the burger show, it doesn't get much better – or more talked-about – than the return of the Chicken Big Mac.
Having proven to be a huge hit with Maccies' fans after it first debuted back in 2022, going viral and selling out both on its initial release and first return, the Chicken Big Mac is a twist on the chain's iconic burger with a triple-layered bun, two chicken patties, a slice of cheese, lettuce, pickles, and of course, the Big Mac sauce.
Also being thrown back into the mix this year are the Cheese Melt Dippers, which are the perfect festive feast accompaniment made with camembert and served with a rich tomato dip.
Not only that, but this year's festive menu brings with it the chance to order the 'McDonald's Chicken Combo' – which includes 10 Chicken Selects and a 20 Chicken McNuggets Sharebox – for the first time in restaurants after it launched on delivery platforms earlier this month.
Got yourself a bit of sweet tooth though? There's three treats to choose from this year.
Fans of the axed Chocolate Pie and the soon-to-disappear Toffee Apple Pie will probably be pretty excited to give the new Galaxy Caramel Pie a try, which has a Galaxy-flavoured caramel sauce encased in a crispy chocolate pastry.
On the McFlurry front, there's two new Galaxy offerings to go with your pie – one that's swirled with chocolate sauce, and one with caramel, and both are topped off by little festive Galaxy stars.
Read more:
The full McDonald's 2023 Festive Menu is now available to tuck into, and is expected to stick around until the new year.
Featured Image – McDonald's UK