Trending
Nando's has started selling frozen cocktails and fans are already calling them a 'game changer'
The brand-new fruity tipples are available at selected UK restaurants.
Nando's has taken its summer menu up a notch, and it means UK diners now sip on fruity frozen cocktail with their meal.
The rain may be pouring, and the warm weather may be nowhere to be found, but summer looks to have well and truly arrived at Nando's, as the restaurant has announced that two limited-edition fruity frozen cocktails have been added to the menu.
In what is part of a wider summer menu refresh, with a handful of new and returning favourites having already been tempting the tastebuds of foodie fans over the past couple of weeks, and of course, hot off the heels of the highly-anticipated launch of the new Fully Loaded Chips, the Portuguese-inspired chain has now thrown two brand-new cocktails into the mix.
And people are already calling them a "game changer".
Having launched nationwide this week, the two fruity-flavoured frozen tipples go by the names of the 'PERi-cante', and the 'Sunset Slushie'.
If you like your drinks as spicy as your food, then the new PEri-cante mixes vodka, mezcal, tangy lime, and a hint of chilli to "take your tastebuds on a flavour journey across the world", according to Nando's, while the Sunset Slushie is more of a refreshing affair with lots of bold summer flavours.
The aptly-named Sunset Slushie mixes a dash of vodka, peach liquor, and vanilla, with juicy pineapple and mango for the perfect sweet drink.
Unfortunately though, if you're keen to try out the new drinks, then it might take a little bit of planning, as not only are they part of a trial and on offer for a limited-time only – with Nando's having not yet confirmed how long they'll be available for – but there's only a handful of UK branches where you'll be able to order them.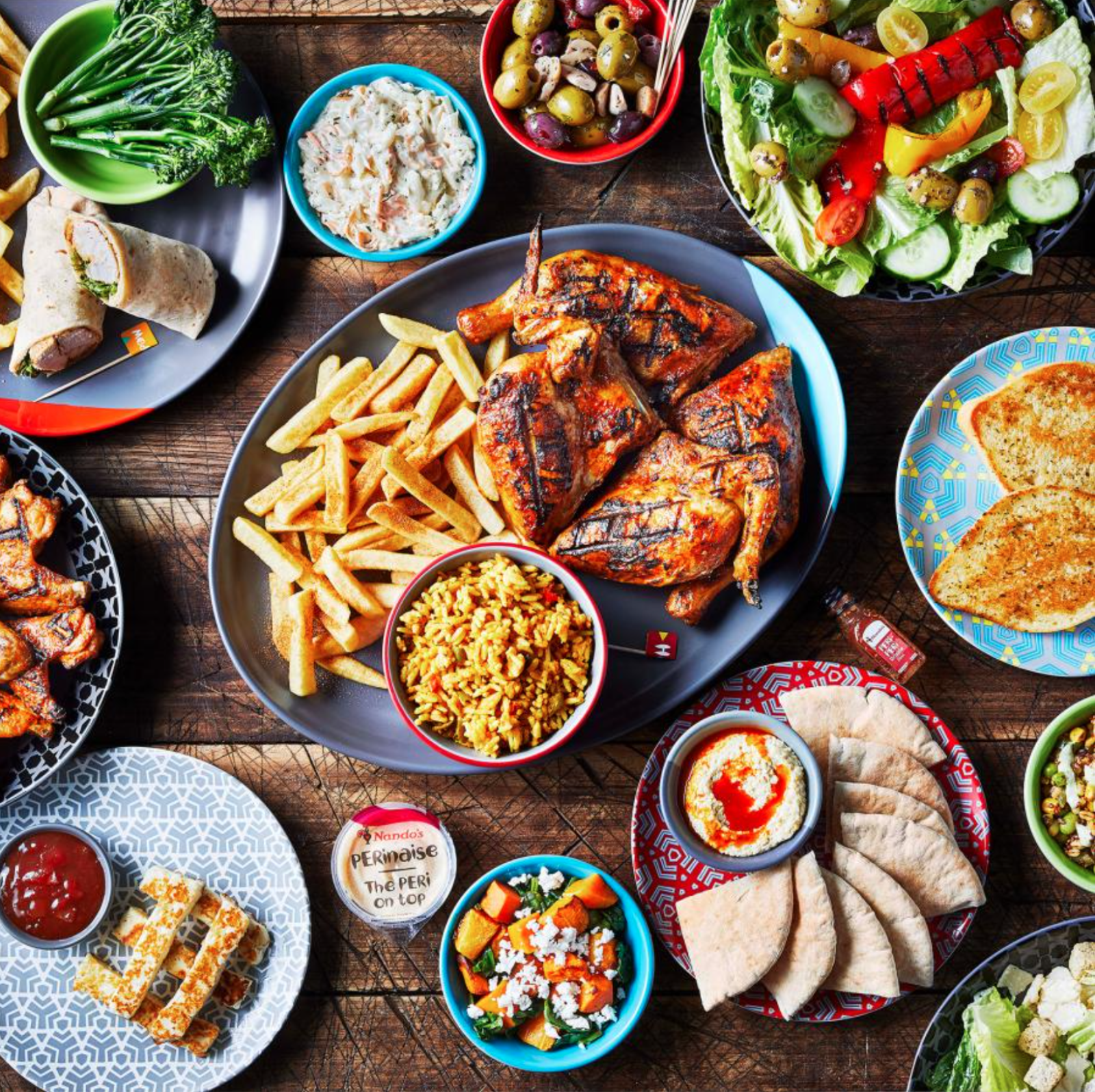 Luckily, there's one Greater Manchester location on the list – Salford Quays.
Kings Cross, Westfield Stratford City, Battersea and Waterloo Station, Brighton (Marina), Crawley, Liverpool (ONE), Hull (Princess Quay), Birmingham (Selly Oak), and Wolverhampton (Bentley Bridge) are the other locations.
Over on social media, after the news of the new cocktails release was announced this week, Nando's fans have been quick to call them a "game changer".
Read more:
So as you can tell, they already seem to be going down a treat.
Featured Image – Nando's UK