Trending
Supermarkets set to close for Queen Elizabeth II's funeral on Monday
Sainsbury's, Tesco, Asda, Waitrose and Morrisons are all said to be preparing to close.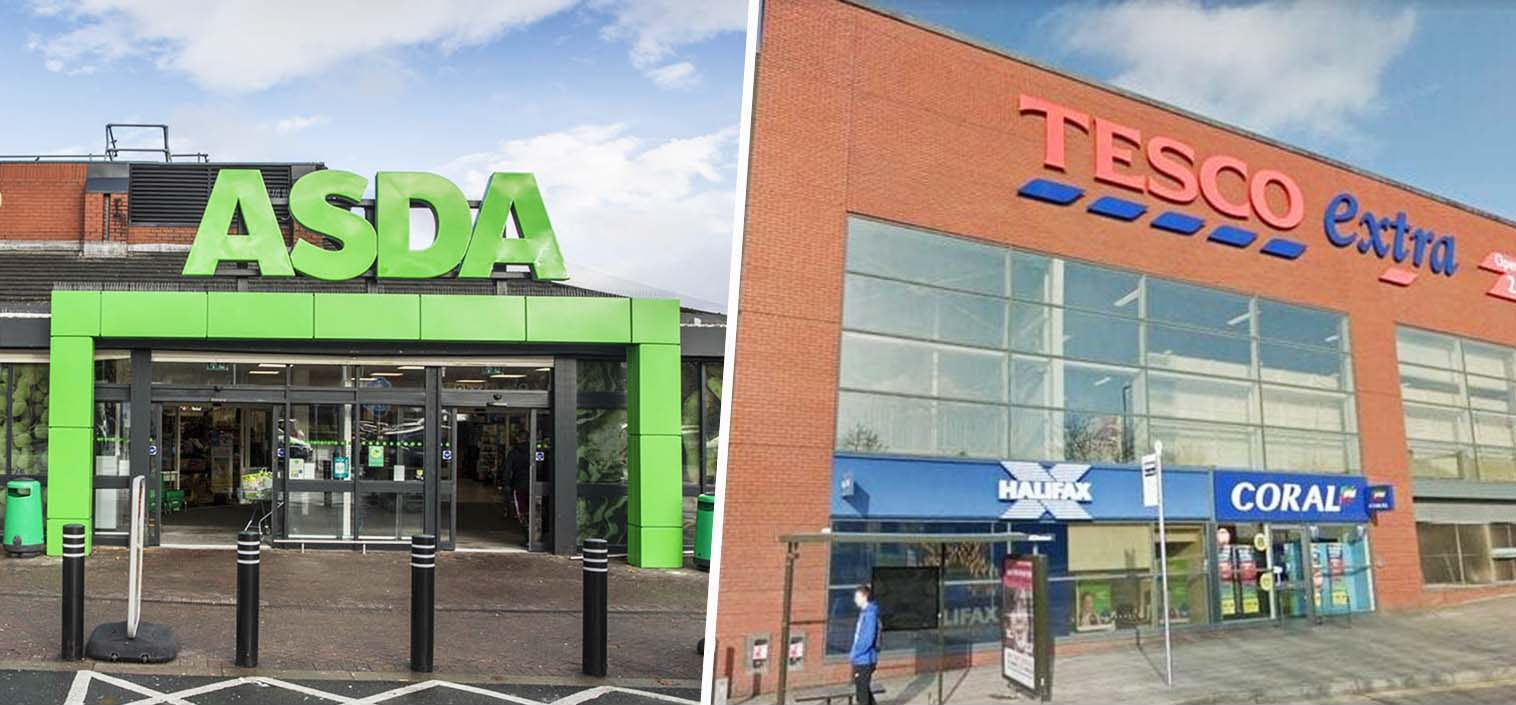 Supermarkets up and down the country are preparing plans to close their doors for Queen Elizabeth II's on Monday, it is being reported.
According to The Sun, Sainsbury's, Tesco, Asda, Waitrose and Morrisons are finalising plans to close up shop for a few hours in a mark of respect to the late Monarch.
Supermarket bosses are also believed to be planning the closures so that staff can use the time to mourn themselves and watch Queen Elizabeth II's funeral on TV, if they wish.
Current reports are suggesting that the big supermarkets will close between the hours of 10am and 2pm on Monday 19 September whilst the funeral procession and service take place.
Whilst nothing has been formally announced as of yet, unnamed sources in The Sun say that the big five supermarkets are now at the stage of finalising their plans.
Elsewhere, The Express reports that Marks & Spencers is also considering closing its stores across the country in observance of the Bank Holiday.
John Lewis, meanwhile, is said to be closing its 34 department stores and 321 Waitrose stores for the day, but planning to keep the ten food shops it has on the procession route open.
Andrew Murphy, chief operating officer, The John Lewis Partnership said: "We are deeply saddened by the death of Her Majesty The Queen.
Read more: Happy Mondays star Bez gives glimpse inside wedding to long-term girlfriend
"We will be closing our stores on the day of her funeral as a mark of respect, and because we believe this is the right thing to do for our Partners and customers."
Primark has also announced that it will be closing all of its stores on the day.
A spokesman for The British Retail Consortium said: "Retailers are taking their lead from Government and are choosing to mark the Queen's passing in ways they deem appropriate for their staff and customers."
Read more: Did you know the UK's biggest Tesco is in Walkden?
The Government said in a statement: "Monday 19 September, the date of Her Majesty Queen Elizabeth II's State Funeral, will be a national bank holiday.
Feature image – Matt Timbers (via Sigma RP & Asda) / Google Maps