Trending
The iconic Taylor Swift cardboard cut-out may be moving out of Manchester and tram journeys are officially ruined
Commuters are rightfully heartbroken.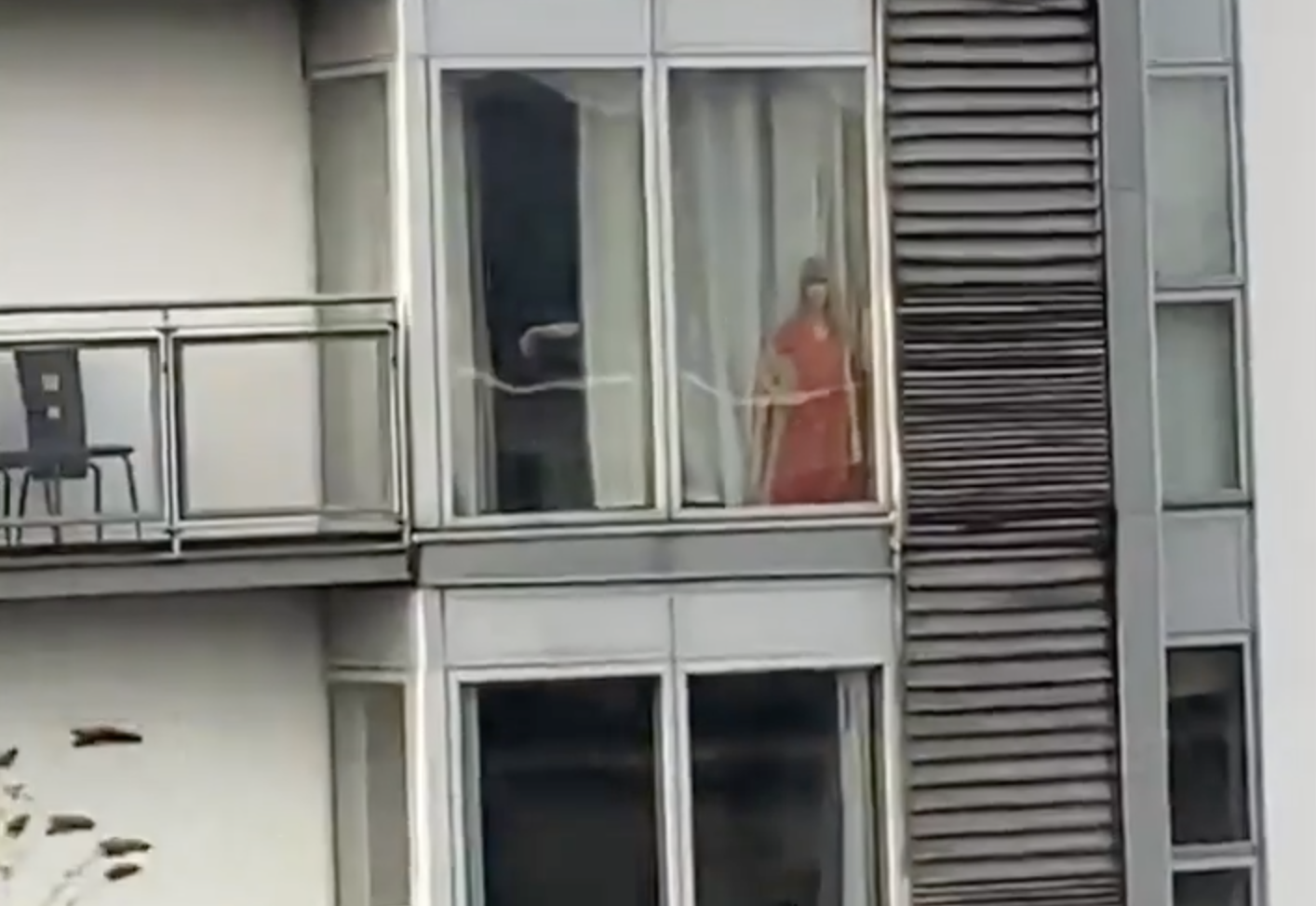 The Taylor Swift cardboard cut-out is a local legend – one of those piece of modern Manc folklore that everyone who lives here knows and loves.
But her days may be numbered, it's been revealed this week, as her owner prepares to move out of Manchester.
The iconic cut-out, capturing Taylor Swift back in her full-fringed youthful days, is as much a part of the city as local characters like Boombox Barry and Batman, the cat who hangs around the Chorlton tram stop.
For years, commuters have smiled out of the tram windows as they sail past the apartment blocks in Castlefield – and a two-dimensional Taylor smiles right back.
But now the apartment's occupant, comedian Red Redmond, has revealed that they're moving out of the city.
They said that cardboard Taylor's future is 'uncertain'.
Red posted on Twitter: "I own the infamous Taylor Swift cut-out you can see from the tram. I am moving to Sheffield next week. The future of #TramTaylor is uncertain."
They then added: "FYI if anyone wants to rent a 2 bedroom apartment in Castlefield it costs £950pm and comes with a FREE cardboard cut-out of Taylor Swift."
People have been suitably devastated by the piece of local news, with one person saying it's 'devastating'. They ain't wrong.
Someone else replied: "This literally used to lift my spirits daily and make an otherwise very mundane trip to work bearable! I hope it stays behind and a new custodian is found!"
Read more: Paul Heaton receives wave of praise after calling out homophobic abuse at London gig
Another person tweeted: "OH MY GOD. This will be the saddest news story of 2023."
One user, not over-egging it at all, said: "This needs UNESCO protections and a blue plaque. An absolute cultural landmark that must be protected. Some would argue this may be more important to Manchester's history & landscape than the Print Works or even Deansgate Locks."
Someone posted: "petition to have tram taylor's flat turned into a museum so we can see her in person."
And just to really drive home how important she is, here are some more iconic Taylor Swift cut-out cultural moments:
Featured image: The Manc Group