Trending
Manc legend Boombox Barry has got a new ride and everyone is losing their minds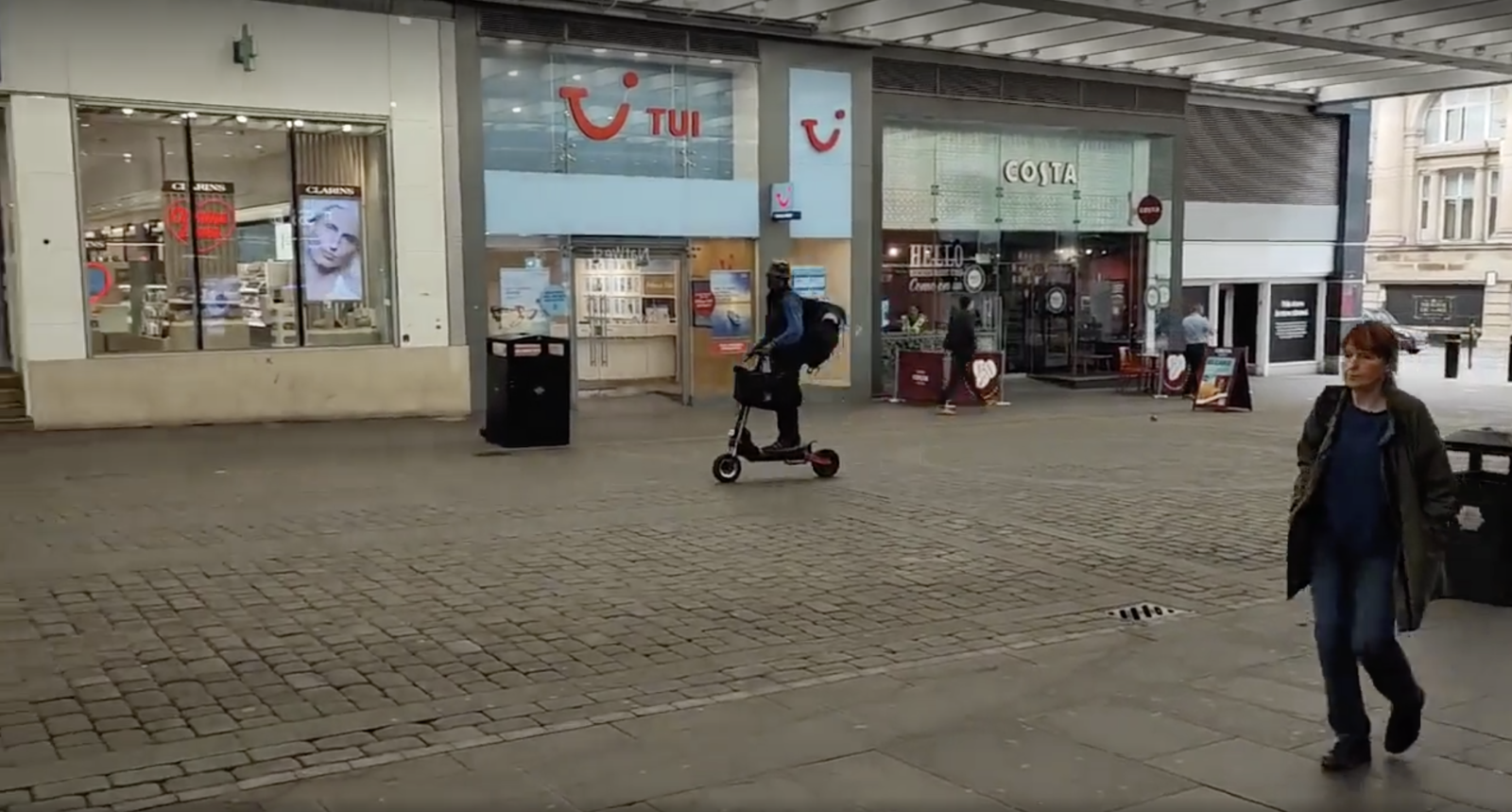 All Mancs know of Boombox Barry – but his latest upgrade has caused quite a stir around town.
It's become so normal in the city centre to hear the far-away thrum of bass music growing louder and louder, until the bucket hatted-figure of Barry whizzes past, that most of us don't even blink.
The local character spends much of his time cycling around town blasting tunes from a boombox that he totes around in a bag-for-life hung from his handlebars.
No genre is off-limit, from jungle to thrash metal, as long as it's played a maximum volume.
He's a familiar face on our streets and, without fail, brings a smile to everyone's face.
In fact, he's so popular that someone has recently suggested he should be the new face on our bank notes.
Boombox Barry is often seen cruising down Market Street, past the universities on Oxford Road, and zooming past commuters on Deansgate.
But recently, his usual bicycle has been swapped out for a much swankier upgrade.
He can now be seen travelling around on an e-scooter.
Now quicker than ever, Mancs are only catching snatches of Boombox Barry's playlist as he flies past them with his speaker.
His new ride has absolutely stumped a lot of people who have seen him recently, with one person tweeting: "Apparently boombox Barry has swapped his bike out for an e-scooter and I just don't know what to do with this information."
Someone else said: "Boombox Barry has upgraded from a bike to an E SCOOTER! No way"
An entire 'BREAKING NEWS' Reddit thread was even started last month to discuss his new wheels.
Read more
One user commented: "The use of the word "breaking", and it being in upper case, correctly convey the importance of this information."
Another wrote: "Haha I'm equal parts sad for the end of an era, and excited at the birth of a new chapter in Barry's travels."
Someone else posted: "I moved to Manchester from Baltimore, Maryland few months back. First time I saw him in Piccadilly I was like 'What the…'. Fast forward 4 months later, I'm like 'There's my man!'."
For all the latest news, events and goings on in Greater Manchester, subscribe to The Manc newsletter here.
Featured image: Joe Craven / Twitter @AnnaOverThere