Trending
Unbelievable moment England fans searching for beer end up at Qatari Sheikh's palace meeting lions
"We jumped into the back of his Toyota Landcruiser and ended up at a big palace."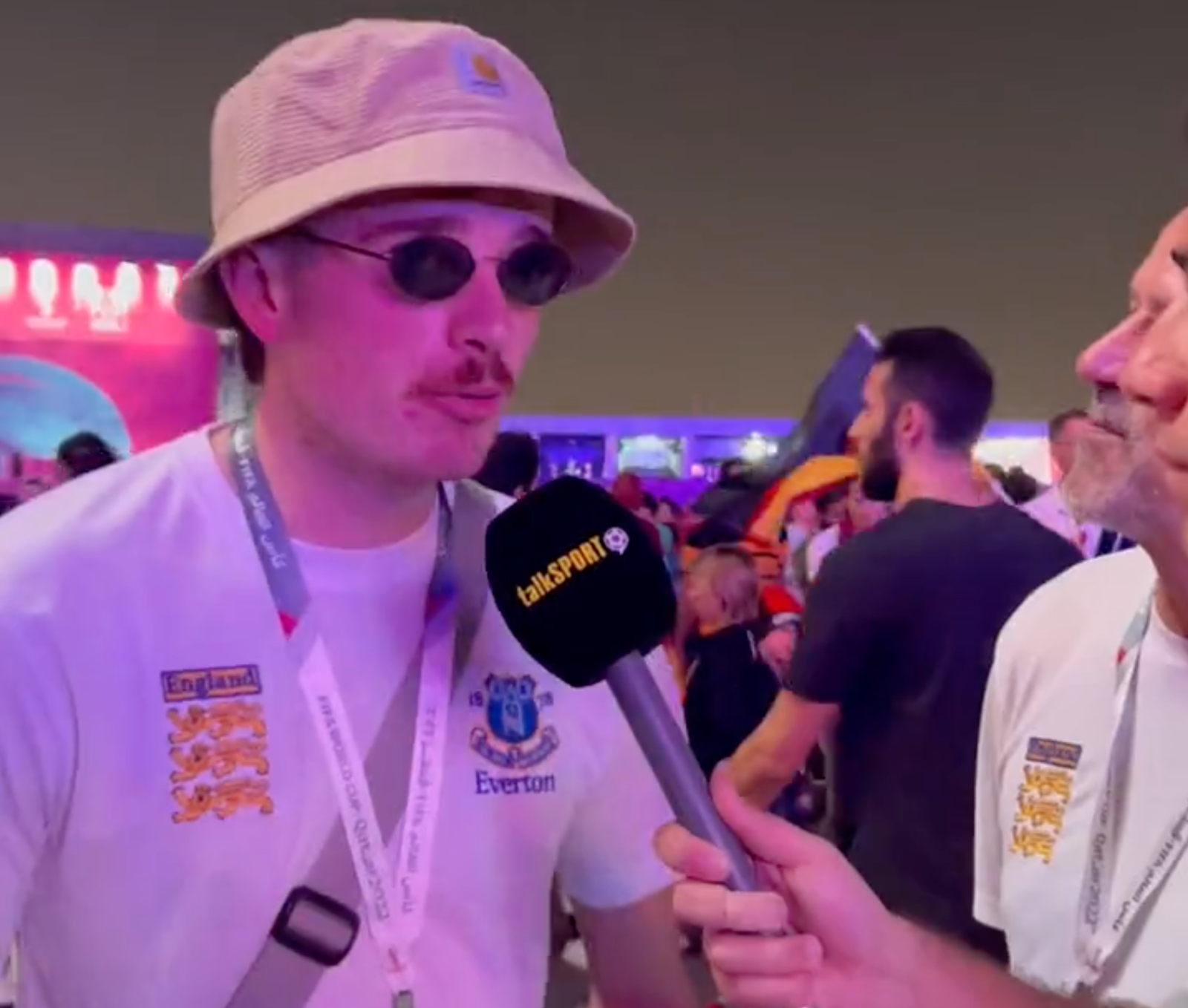 An interview with some England fans who ended up back at a Sheikh's palace while searching for beer in Qatar has gone viral.
As unbelievable as it sounds, they're actually telling the truth – and there's video footage to prove it.
With the 2022 World Cup having now officially kicked-off, and Gareth Southgate's Three Lions squad set to face Iran for their first match in the group stage at 1pm today, England fans out in Qatar have been soaking up the atmosphere that comes along with a football's flagship tournament, and have been trying to enjoy themselves as much as possible.
But, unlike in the majority of World Cups in the past, it's a much more sober affair for fans this time round, as Qatar's strict laws on alcohol mean that beer has officially been prohibited by the country in and around stadiums.
It's thought that fans hoping to enjoy a drink before heading to the match, or to celebrate successes afterwards, will have to get a little more creative in their search for beer.
And for a couple of England fans, that search took them all the way to a Qatari Sheikh's palace.
In an interview with talkSPORT – which is currently going viral on social media – the excited Scouse duo explained that they've just been "having a good time" and "enjoying ourselves" since landing in Doha, but that things took a bit an unexpected turn when they began exploring the streets of the Qatar capital city in the search for a drink.
"We've just been having a good time, having a mooch, and trying to get our bearings," one of the fans explained, adding that the "set-up's spot on".
His mate Joe then chimed in to admit that they met one of the Sheikh's sons last night and he "took us back to the palace and showed us he had lions and everything", before adding that the royalty and Qatar locals have made them "feel so welcome".
The other lad then divulged even further about how they ended up back at the palace, and described the whole experiences as "nuts".
"Basically we were on a bit of a hunt for some beers and he was like 'yeah, we sort beers, we sort beers', so we jumped into the back of his Toyota Landcruiser, ended up at a big palace," he explained.
"He showed us his monkeys, his exotic birds – it was nuts."
With the interview having now gone viral on social media, racking up millions of views and thousands of interactions, understandably, many people are a bit skeptical about the validity of the story and whether or not the two fans were actually telling the truth.
Popular Twitter account Didn't Happen of the Year Awards even admitted in response to the video that it's "not often I'm speechless like this."
But, in what is an absolute turn up for the books after someone went in search of proof the chain of events is real, video footage from the visit to the palace shared on the fans' Snapchat has been recovered and made its way onto social media.
"The fact this genuinely happened makes me so happy, like something from The Hangover," one shocked fan said on Twitter.
Another fan wrote: "Who's buying the film rights to this?"
Read more:
The 2022 FIFA World Cup has officially begun.
The Three Lions' first game against Iran kicks-off at 1pm GMT, with their second group game against the USA taking place on 25 November, and the final clash of the group stage coming against Wales on 29 November.
Featured Image – talkSPORT (via Twitter)