Sport
England says it will 'pay the fine' if Harry Kane is punished for wearing One Love captain's armband in Qatar
The armband is intended to promote inclusivity.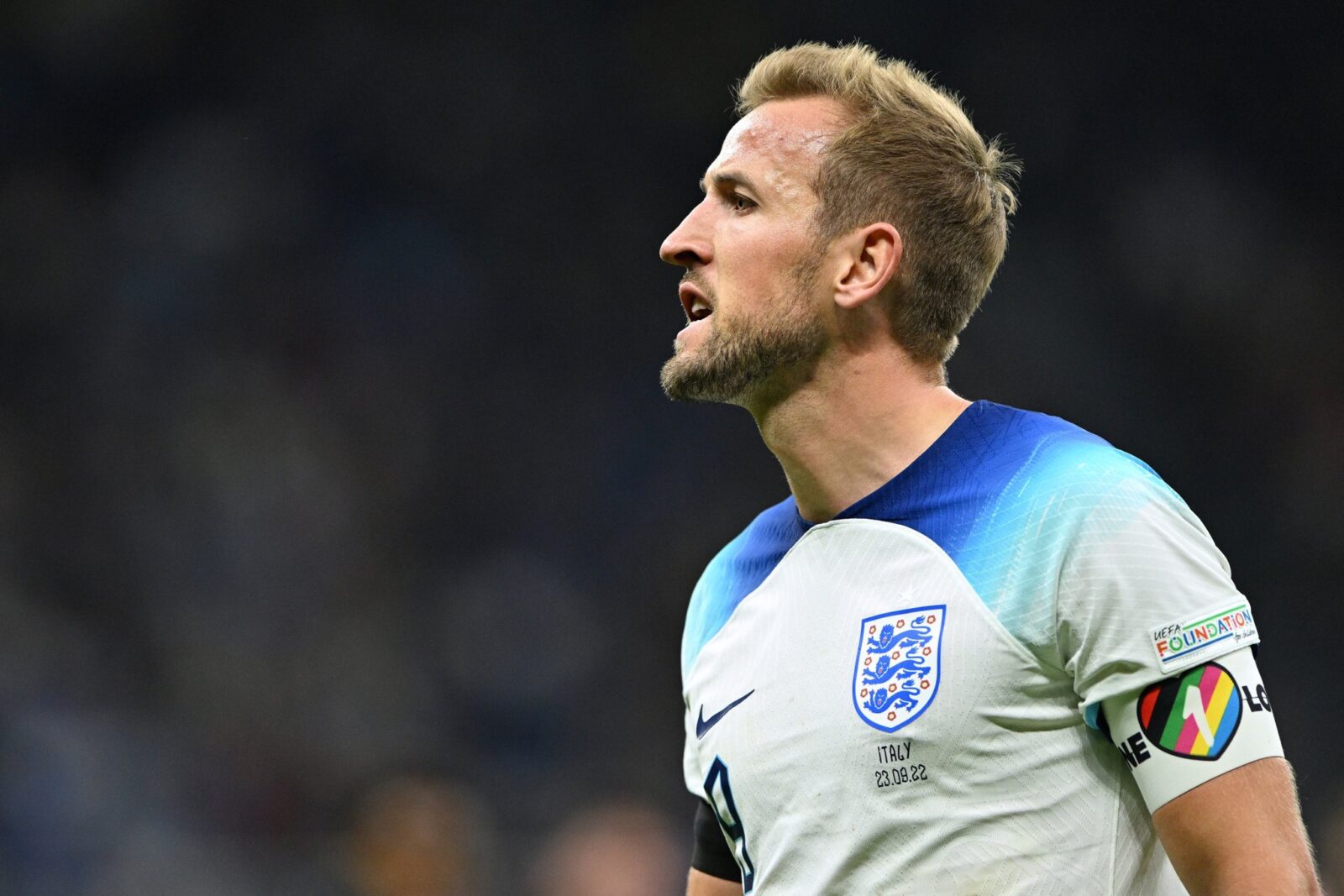 The FA has said it will pay any possible fine it's hit with over Harry Kane wearing the 'One Love' armband at the 2022 World Cup in Qatar.
Star striker and England captain Kane is set to wear a multi-coloured armband – which is intended to promote inclusivity, campaign against discrimination, and show support to the LGBTQ+ community – once football's flagship international tournament kicks-off this Sunday.
He is one of several national team captains expected to wear the armband – along with Wales, Germany, Belgium, Netherlands, Denmark, and Switzerland.
But due to the World Cup host country's anti-LGBTQ+ views, and with homosexuality illegal in Qatar under Islamic Sharia law, FA chief executive Mark Bullingham has told Sky News that they are braced to be punished and will "pay the fine" should it be handed to them.
It comes after the FA sent a request to wear the armband at the tournament two months ago, but, in an interview at the England training camp in Qatar this week, Mr Bullingham revealed that FIFA still "haven't given us any response".
While the armband does not directly referencing anti-LGBT laws, as mentioned, it is intended to promote inclusivity, and FIFA is known for usually prohibiting the addition of unsanctioned slogans on player's kits during tournaments.
The body even recently urged teams at not to indulge in giving morality lessons at the first World Cup in the Middle East.
Yet the FA is determined to "show our values".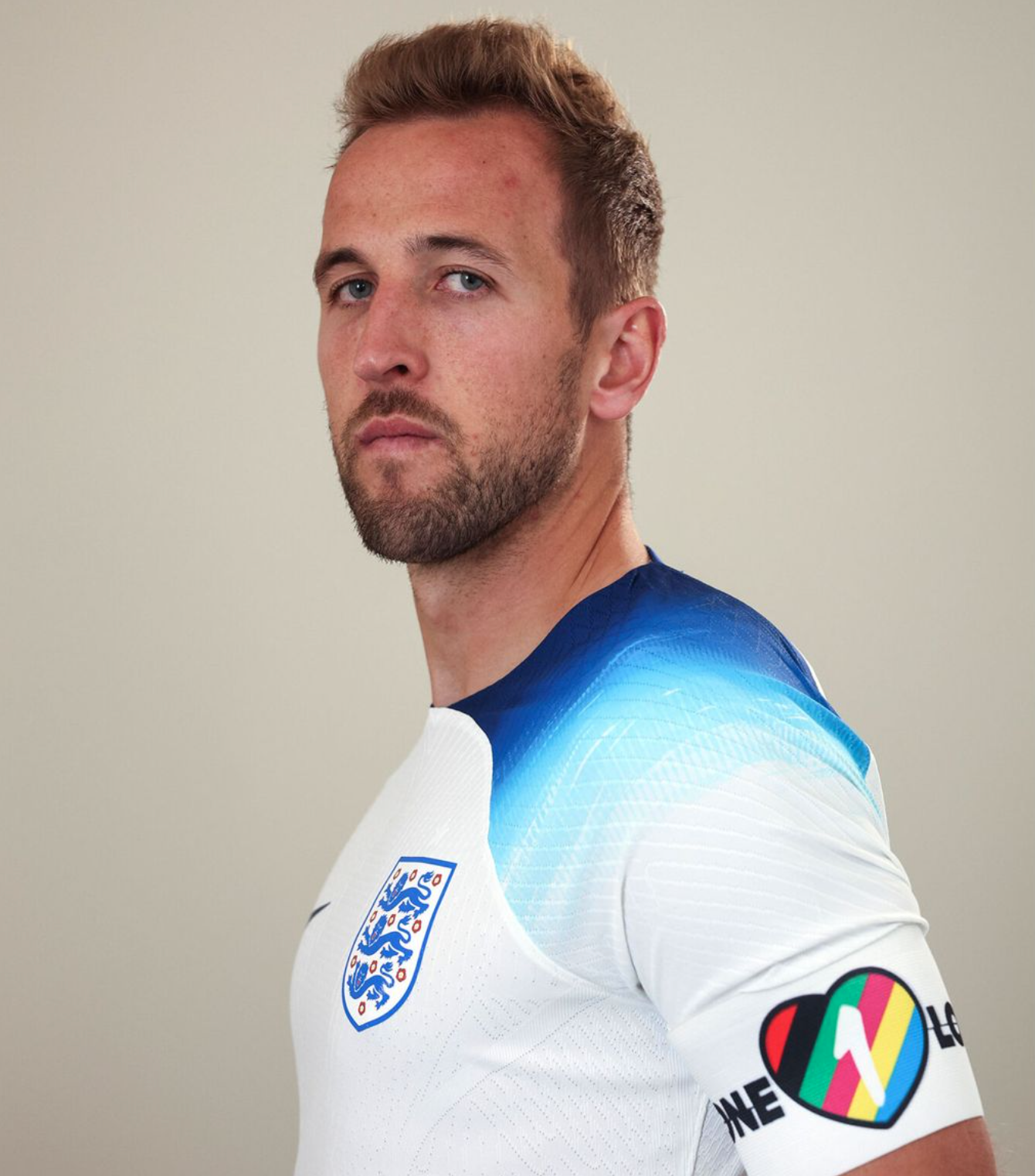 Speaking to Sky News, FA chief executive Mark Bullingham explained: "[FIFA] haven't given us any response to our letter. I think there's a possibility that we might be fined. And if we are, then we'll pay the fine.
"We think it's really important to show our values… and that's what we'll be doing."
The FA says it has had assurances LGBTQ+ fans would be safe to attend the World Cup, and would not discriminated against by Qatari authorities, yet Mr Bullingham says it's saddening to hear that some have decided against making the trip.
"It's sad for us that quite a few of our LGBTQ fans have decided not to come," he said.
"I know a lot of our Three Lions Pride members are not coming, and that was frustrating because they didn't get the information they wanted in time to make their arrangements."
As well as showing support with the 'One Love' armband, the FA says it will use its presence in Qatar to pursue more compensation for families of low-paid workers and help to establish a permanent migrant worker centre – with Mr Bullingham saying he believes there has been "really positive progress" with what's been achieved over the last four years.
He concluded: "What's critical for us though, is these last two outstanding issues should be brought through, and we'll be putting a lot of pressure on FIFA, together with a bunch of other European countries to do that."
Read more:
The Three Lions' first game against Iran is on 21 November, with their second group game against the USA taking place on 25 November.
The final clash of the group stage coming against Wales on 29 November.
Featured Image – England