Trending
You can get a box of free Krispy Kreme doughnuts if you donate Easter eggs to those in need
14% of UK adults say they will not be able to afford any Easter eggs at all this year.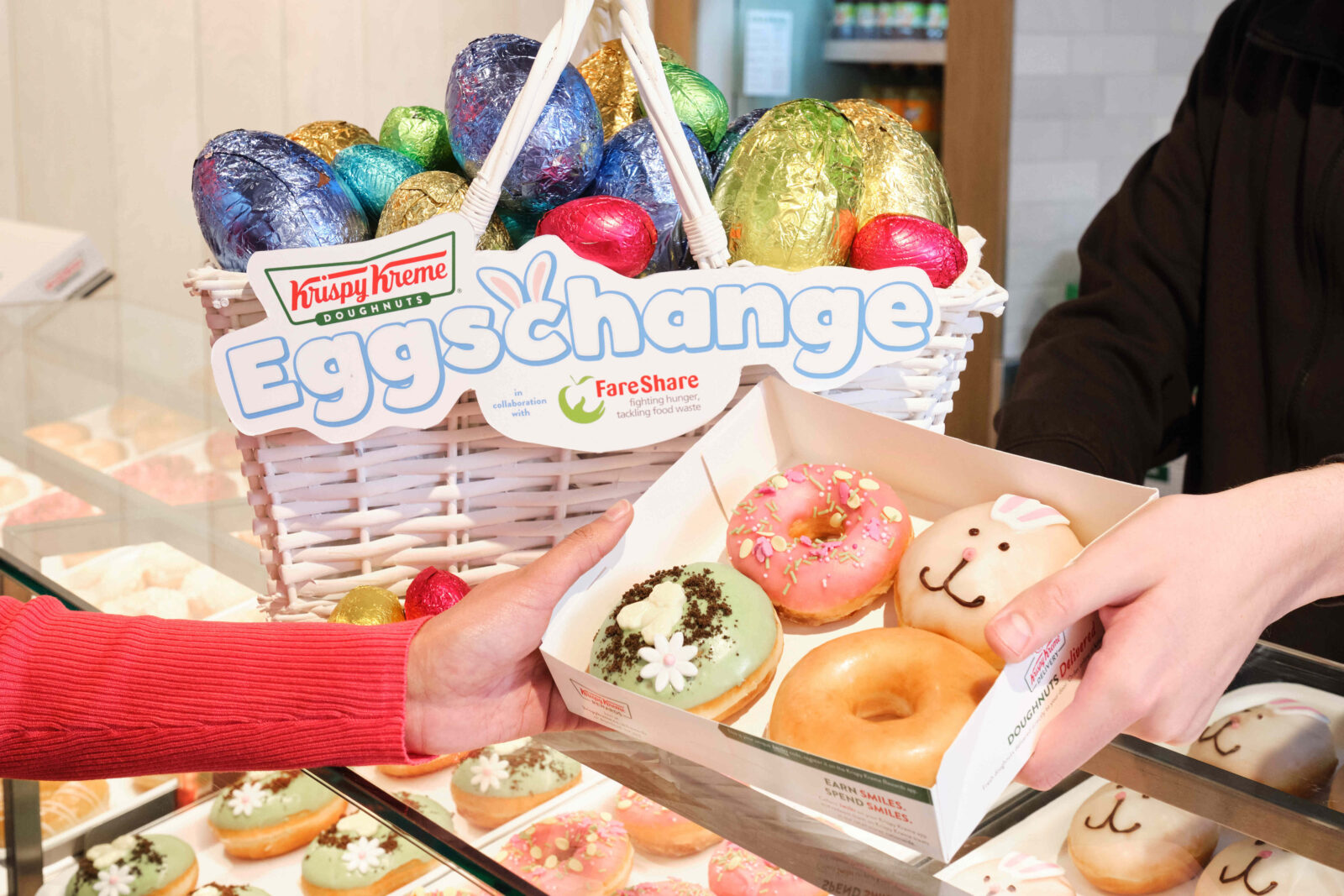 Krispy Kreme has launched a new 'eggschange' scheme that gives Brits the chance to swap unwanted Easter eggs for doughnuts.
As the cost of living crisis unfortunately continues to make its impact felt nationwide, the doughnut chain has joined forces with FareShare – the UK's national foodbank network – to launch the new initiative, which is calling on those who receive more Easter eggs than they need to donate them to those who may not able to afford them this year.
Millions of families across the UK will sadly miss out on simple joy of tucking into an Easter egg this year, according to new research.
The recent study by Krispy Kreme and FareShare has found that over 5.3 million UK adults (10% of the adult population) say their finances are so tight this year, that they may have to miss out on the "luxury" of buying Easter eggs for themselves and their family, and of those being forced to spend less on the chocolate treat, over two thirds (66%) are putting this down to money being tighter and needing to prioritise their spending.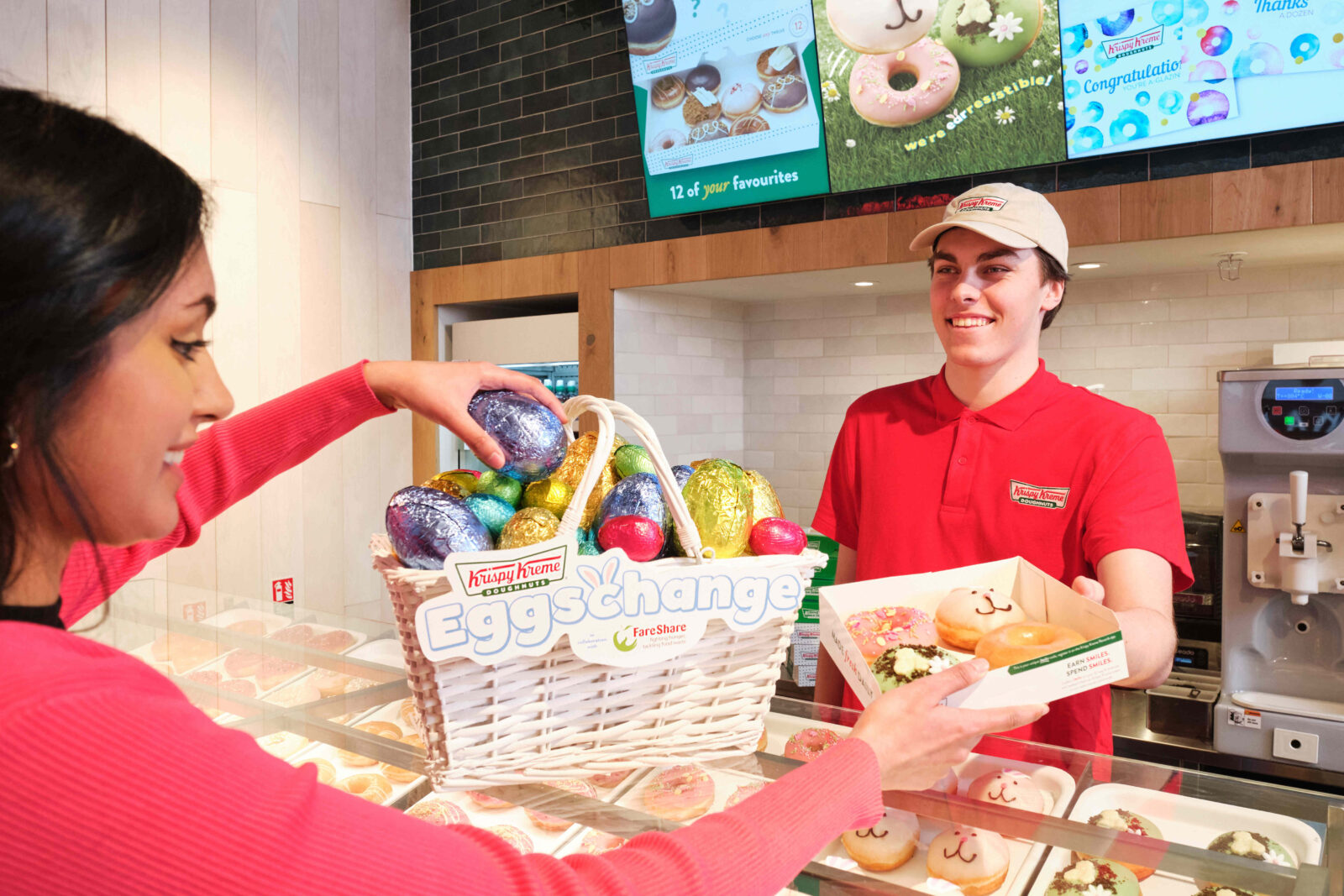 Figures showed that those in the 25-34 age bracket – who are likely to have younger children – will be affected the most this year.
14% sadly said they will not be able to afford any Easter eggs at all this year.
In a bid to make sure everyone gets the chance to indulge during the sweetest time of the year, Krispy Kreme will reward anyone who donates an Easter egg with a shareable four-pack of Easter-themed doughnuts in exchange for their "generosity".
The donated Easter eggs will then be distributed to those struggling to afford them via FareShare's network of over 9,500 charities and community organisations.
FareShare says it's "delighted" to be working with Krispy Kreme on the mission to redistribute Easter eggs to those who "might otherwise go without" this year as a result of the cost of living crisis.
Krispy Kreme's limited-edition Easter range this year includes the 'Hip Hop Hooray', an "earrisistibly light and fluffy" doughnut with strawberry flavour icing, topped with easter-themed sprinkles, the 'Burrowing Bunny, which is filled with brownie batter, and topped with cookie crumble, flower, and bunny decoration, and the 'Bun-dle of joy', a white chocolate flavoured filled doughnut dipped in white icing and finished with a cheeky face.
There's also the feature pack exclusive of the 'Eggs-travaganza', which is topped with a swirl of chocolate frosting and chocolate eggs to finish.
Read more:
To take part in the Eggschange, and get your hands on a box of four limited-edition Easter doughnuts, you'll just need to head into any participating Krispy Kreme location between Friday 7 and Monday 10 April and donate an Easter egg.
Featured Image – Krispy Kreme