Trending
YouTuber IShowSpeed loses his mind as he's fooled by Ronaldo lookalike
In case you've never heard of him before, this is IShowSpeed. He's a interesting character to say the least.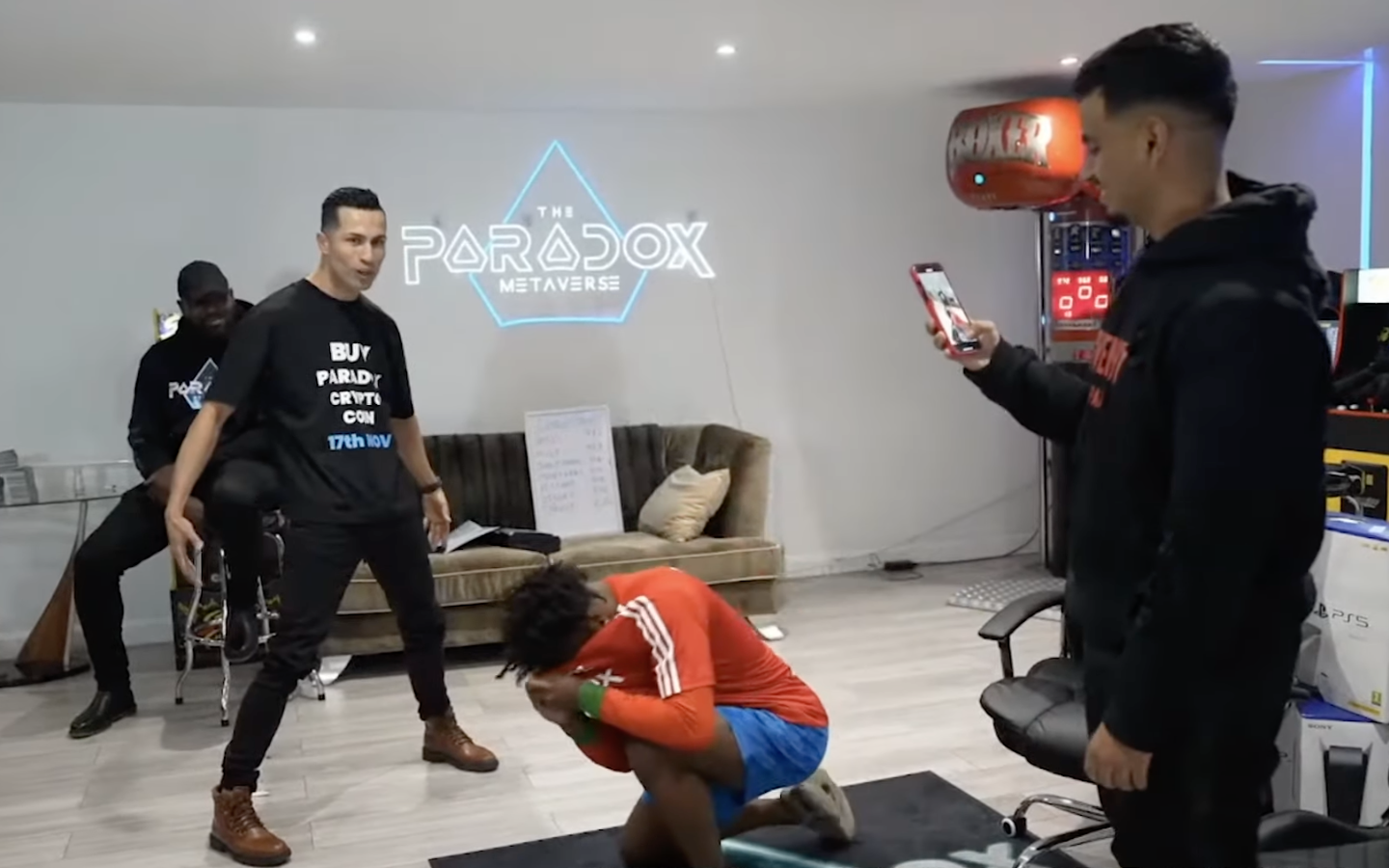 Whether he's turning on his club, coach and teammates or not, it cannot be denied that Cristiano Ronaldo is one of the most famous people on the planet.
Considering his astronomical levels of fame, you'd think most people would be able to recognise the footballing superstar when they see him. Unless you're this bloke of course.
For those uninitiated, this seemingly gullible gentleman is YouTuber, Twitch streamer and social media personality, IShowSpeed, who has shot to fame in the past year or so.
One of the reasons he has become so popular online is that he's prone to the odd viral moment (or two) — for instance, being fooled by a Ronaldo lookalike.
As you can see in the video above, teaming up with crypto-brand 'The Paradox Metaverse', IShowSpeed is live streaming to his countless followers when those around him inform the teenager that they have a surprise for him: a Ronaldo lookalike which just so happens to fool him.
It's not exactly uncanny, is it? We'd like to believe he's faking it but the face and overall reaction make us think otherwise. Plus, the fella has form for this kind of thing.
If you've ever come across this young man before, you'll know that he has a track record for this kind of gaffe and despite playing games like FIFA for millions of viewers and becoming more and more engrossed in the world of football, it's fair to say his knowledge of the game isn't the best.
A recent example would be when the impressionable American was pranked by fellow content creators Harry Pinero and Mark Golbridge of The United Stand YouTube channel into thinking they were part of past Manchester United teams.
Again, Speed — real name Darren Watkins Jr. — has so many of these pranks and memes in his locker that he must be joking or playing up to for clicks at this point.
On the other hand, he's such a puzzling persona that we really can't tell what's real and what's fake anymore and neither can he, apparently.
He's either very easily fooled or very good at playing the social media game.
Meanwhile, following his blockbuster interview with Piers Morgan, the real CR7 has ironically had his instantly recognisable likeness stripped from the front of Old Trafford as the club considers taking legal action following his comments.
Read more:
The 37-year-old has levelled a number of claims at his current club, criticising the Glazers and lack of progression at the club, digging out his own manager in Erik ten Hag, and even taking aim at former teammates like Gary Neville and Wayne Rooney.
We wouldn't expect to see him in a United shirt again.
Still, they could stick this average lookalike on the pitch and Speed wouldn't spot the difference.
For all the latest news, events and goings on in Greater Manchester, subscribe to The Manc newsletter HERE.
Featured Image — Live Speedy (via YouTube)