Feature
The Mural King of Manchester | Akse P19 – Manc of the Month August 2021
Our new 'Manc of the Month' feature series returns with honorary Manc - renowned artist Akse P19.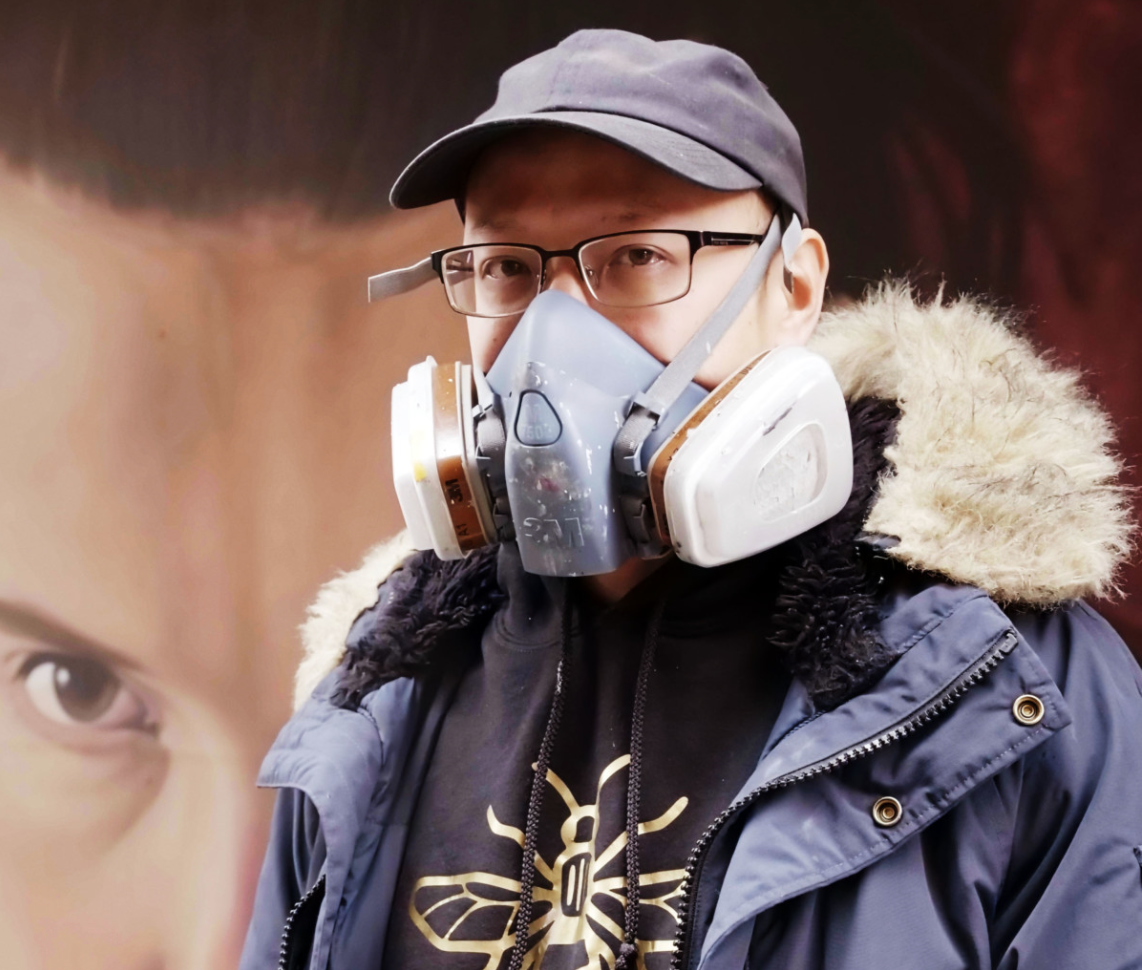 Our Manc of the Month series is back, and it's time to give one honorary Mancunian the plaudits he truly deserves.
We all know that Manchester is home to some special people, some born here and others drawn here – and after a bumpy year that effectively amounted to one big lockdown, its these special people that have inspired and led us through the tough times.
So, we decided to start a series that shines a light on those who should be celebrated, following on from our 'The Mancs of the Year' feature towards the end of 2020.
In case you missed it, Manc of the Month officially kicked off in July with none other than Manchester United and England star Marcus Rashford MBE, whose achievements both on and off the pitch have undoubtedly made him one of the most prolific Mancunians throughout the coronavirus (COVID-19) pandemic – but this month, we've chosen someone who's had a hand in ensuring Rashford's presence is always felt in the city.
It's the rightful turn of Akse P19.
A French-born street artist of Vietnemese heritage and a renowned member of the iconic P19 Crew, Akse has, in his own words, been "spraypainting walls since 1992" and has quite literally been leaving his mark on Manchester since he moved to the city and started calling it his home all the way back in 1997.
For the past 15 years in particular, Akse has made his name through a series of critically-acclaimed freehand high definition photo-realistic portraits of famous faces and figures that he hopes "bring inspiration to the local community".
These murals – which usually reflect the social, political, or cultural mood of the moment – are known to appear, and then often disappear, from prominent walls and holdings around the city centre and surrounding areas.
Choosing to keep a degree of anonymity and often preferring to let his creations do the talking, Akse is rarely seen in public without his ventilated mask – which is as much for his disguise as it is for his safety.
But even if you're unfamiliar with his face, you're sure to be familiar with his work.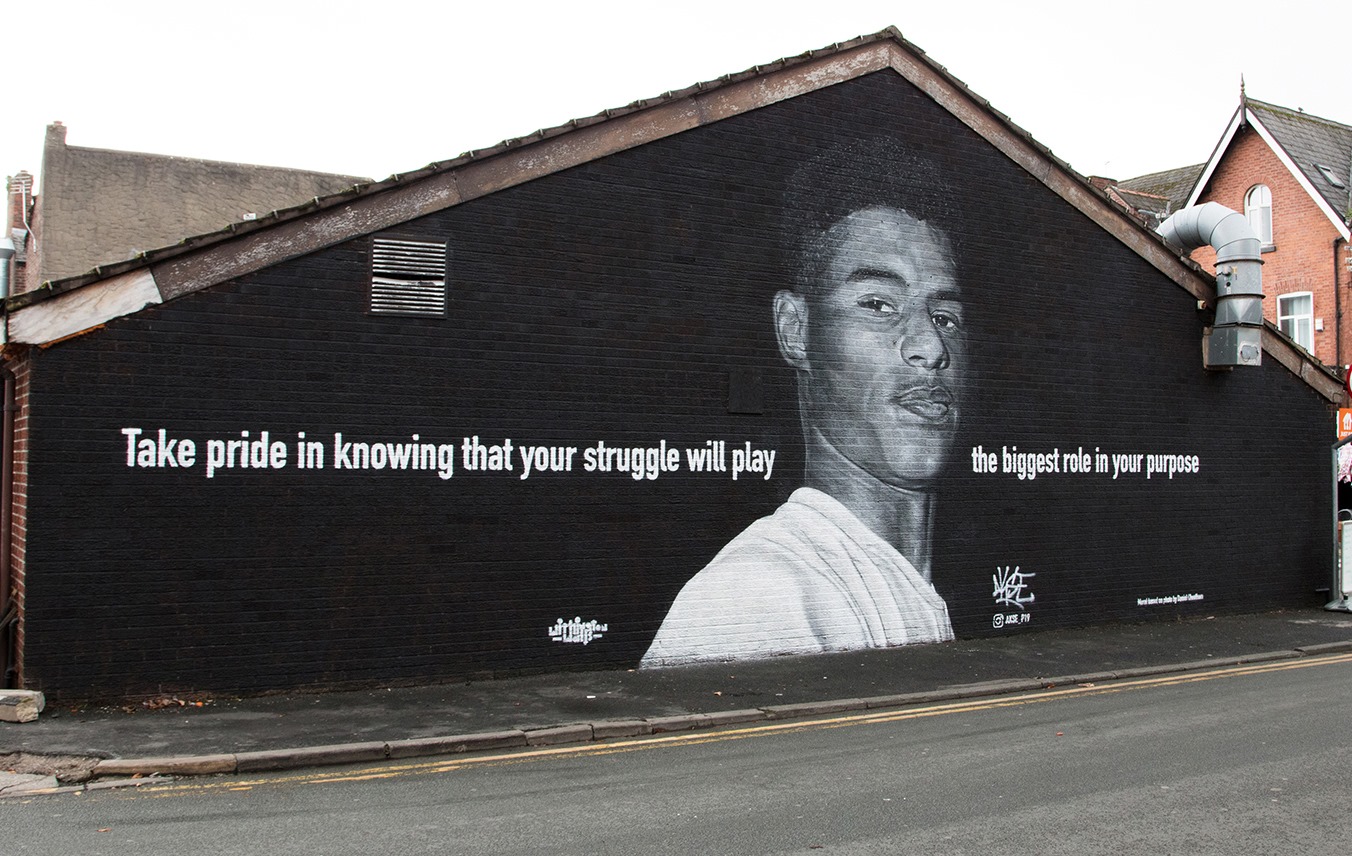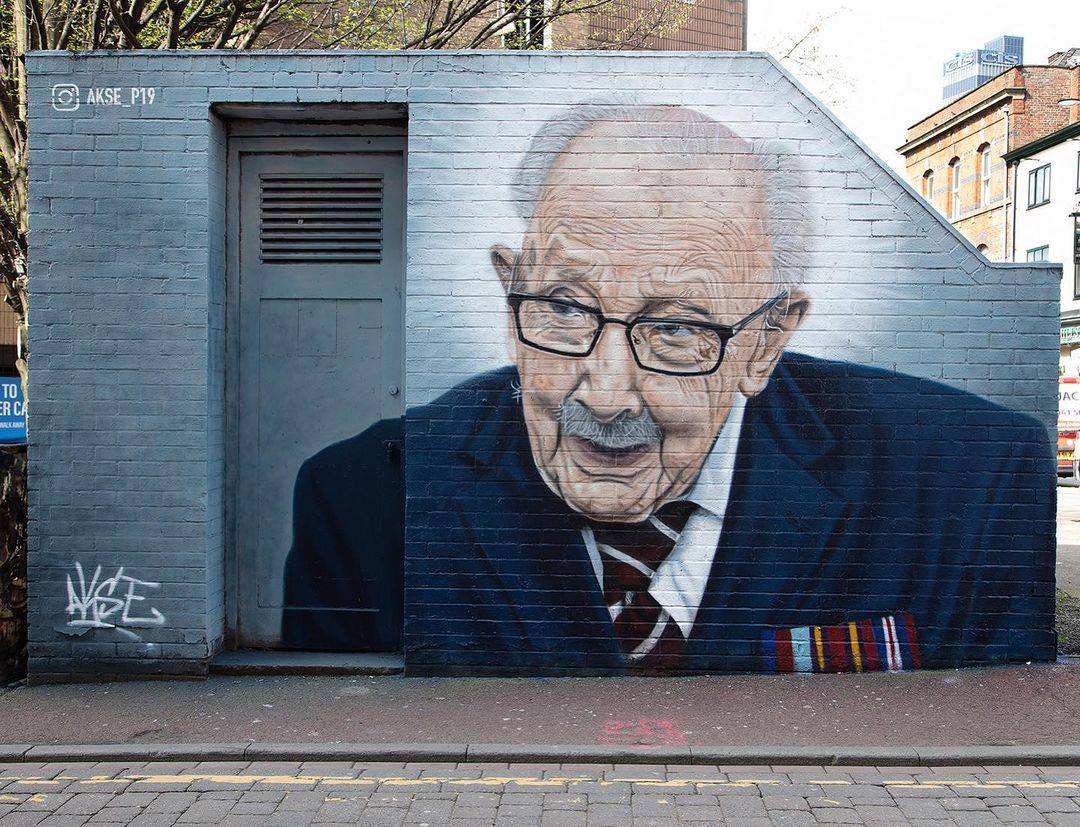 By now, you've likely seen the Marcus Rashford mural on the gable end of a building close to the footballer's hometown in the South Manchester suburb of Withington, which overcame being daubed with offensive graffiti several times and subsequently covered with thousands of messages of support, before going onto become both a treasured community asset and a much-loved tourist attraction for fans.
That now world-famous mural is the work of Akse P19.
There's also a good chance you've clocked eyes on some of the murals he's created for Northern Quarter public art project Outhouse MCR in Stevenson Square in recent years too, which have included the likes of David Bowie, Arya Stark from Game of Thrones, Eleven from Stranger Things, and of course, the highly-publicised George Floyd mural – also sadly defaced on a number of occasions last year too.
Other notable pieces created by Akse across Manchester include Captain Sir Tom Moore, Factory Records co-founder and manager of the Haçienda nightclub Tony Wilson, and late Joy Division frontman Ian Curtis for World Mental Health Day in 2020 – all erected in the Northern Quarter.
There's also the 'Battle of the Birds' depicting Martin Luther King and Donald Trump, Princess Leia from Star Wars at Projekts Stakepart MCR, Ariana Grande to mark her return to the city for Manchester Pride in 2019, drag queen Divina de Campo in the Gay Village, local Operating Department Practitioner Debra Williams on the site of Sweet Mandarin for International Women's Day 2020, Liam Gallagher for the launch of his 2019 album 'Why Me? Why Not', and so many more.
He's created so many iconic and instantly-recognisable pieces that have meant so much Manchester over the years, that it can be hard to keep track.
But it's true – Akse P19 really is the mural king of Manchester, and we can't think of a person more deserving of being named Manc of the Month for August 2021.
You can find more of Akse P19's work here, and follow him on Facebook, Twitter, and Instagram.
Featured Image – The Manc Group