TV & Showbiz
Corrie's Sue Cleaver comforts campmates as Matt Hancock causes QUITE a stir on I'm A Celebrity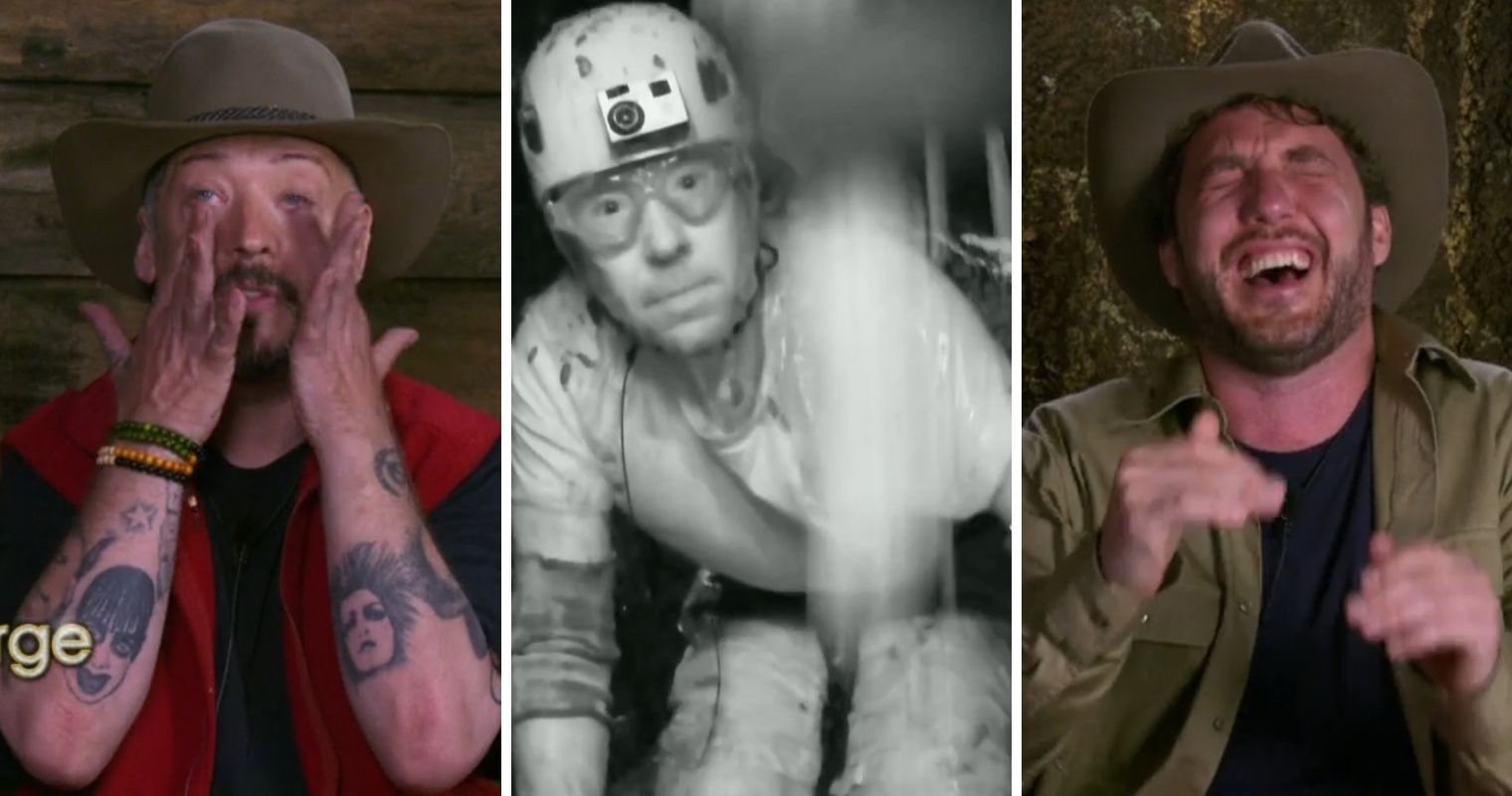 It's finally happened – Matt Hancock has entered the I'm A Celebrity jungle and the reactions from his fellow famous campmates were predictably mad.
The politician is arguably the most controversial contestant to ever appear on the ITV reality show, and has even been suspended from his day job as an MP over it.
He entered the camp last night alongside Seann Walsh.
Seann, who is also quite a controversial character after that Strictly kiss scandal, managed to fly under the radar as all disbelieving eyes turned to the former Health Secretary.
A thousand memes were born out of last night's episode, which saw Hancock singing Ed Sheeran, crawling through bugs, and undergoing secret 'mole' missions.
But the thing everyone tuned in to watch was how the other celebs would react to their new campmates, which ranged from complete fits of the giggles to shock to genuine upset.
Safe to say, Matt was quickly challenged by the contestants, who questioned what on earth he was doing there and whether he should really have stepped away from his political duties.
One particularly noteworthy reaction came from Boy George, who explained that his family were effected by the Covid restrictions brought in during Hancock's time as Health Secretary.
Read more
The legendary pop star, visibly upset, said: "Beginning of the pandemic my mum was in hospital. I wasn't allowed to see her. I thought she was going to die."
He continued: "I feel like, I don't want to be sitting here like I'm having fun with him. It's difficult for me because, you know, had something happened, if my mum had gone, I wouldn't be here now. I would have gone when he walked in."
He was later comforted by Corrie star Sue Cleaver, who said: "I think just sleep on it for tonight. Look, why he came in and what he's doing here, it's not our responsibility and it's not for us to take on."
Sue, who barely made eye contact with Matt when he entered the camp, told the diary room: "I think if I'm honest that most of us are feeling it's a very strange situation to be in."
Comedia Babatunde echoed Boy George's valid concerns, saying: "It's hard to kind of push your views aside, because of the many people whose lives have been affected."
On a lighter note, Seann Walsh's knee-jerk response to Matt's arrival was hilarious and quickly went viral – the comedian doubled over laughing in Matt's face.
When he tried to explain his feelings to the diary room later, he couldn't even finish Matt Hancock's name without bursting out laughing, leading to a lovely 'Matt Hahahahahahancock' moment.
Chris Moyles, meanwhile, told the cameras: "Oh my god. Two new people have arrived. One of them is Seann Walsh, and the other… I've gotta go back and double-check."
He later said: "I can't help but think 'he should be at work'."
Journalist Charlene White, who directly quizzed Matt on his decision to join the show, said privately: "Oh my god this is going to make things so difficult for me. I can only imagine how this has gone down at home. I can imagine that this hasn't gone down well."
And Hollyoaks actor Owen Warner? He didn't have a clue who Matt Hancock was. So that's that.
Featured image: ITV