TV & Showbiz
The Royle Family is returning with a one-off 25th anniversary special tonight
The beloved Manc sitcom ran for 25 episodes between 1998 and 2012.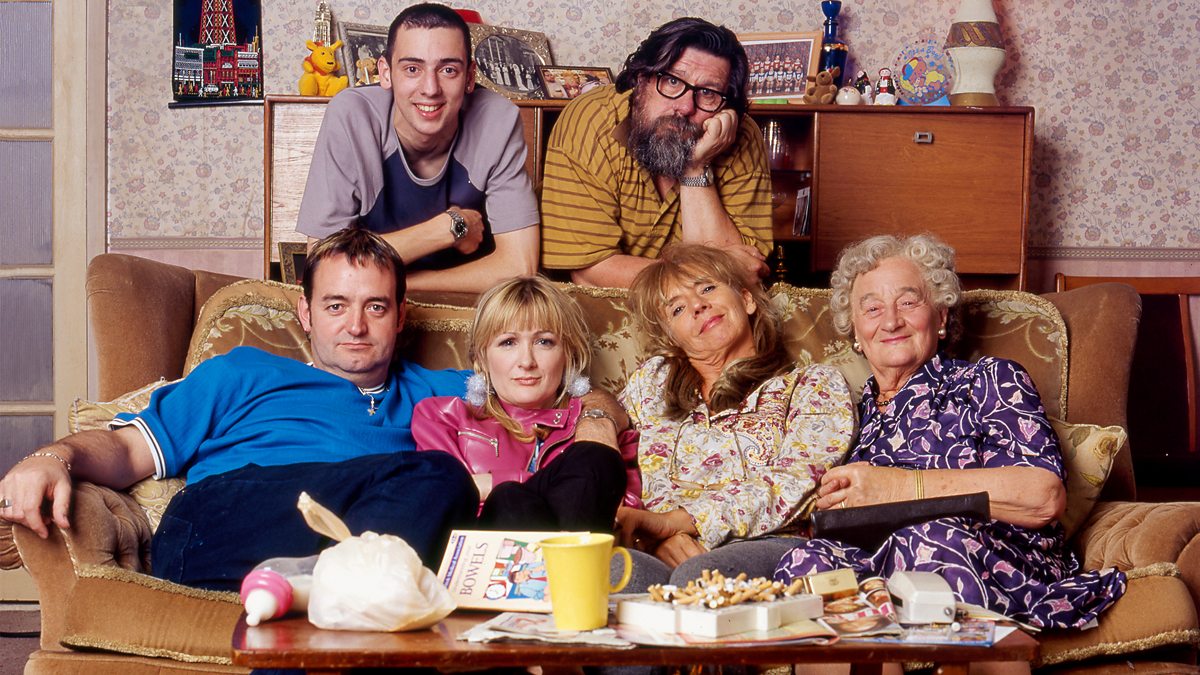 It's been 25 years to the day since The Royle Family first hit our TV screens, and it's set to return with a one-off special for the occasion.
The undeniably iconic BBC Manchester-based sitcom starring Ricky Tomlinson as family patriarch Jim Royle, Sue Johnston as his wife Barbara, the late Caroline Aherne and Ralf Little as their daughter and son Denise and Antony, and Craig Cash as Denise's husband David, was watched and loved by millions nationwide.
Co-created by stars Aherne and Cash, the hilarious and heartwarming series about a television-obsessed family ran for 25 episodes and specials between 1998 and 2012.
Critics lauded The Royle Family for its unique approach to storytelling, as it famously broke away from the traditional sitcom structure, and went on to earn a place in the hearts of viewers and amass a loyal fanbase thanks to its relatable portrayal of family dynamics.
So it's only right that we properly celebrate this show on its 25th birthday, right?
Well luckily, that's exactly what UKTV is planning to do, as the channel Gold is airing an updated and refreshed version of the critically-acclaimed sitcom's original 2010 documentary, The Royle Family: Down the Back of the Sofa, tonight to mark 25 years since the show first aired.
The refreshed version of The Royle Family: Down the Back of the Sofa gives fans another chance to see the original documentary interviews with the core cast – which includes Craig and Caroline's only ever filmed interview as a pair.
In celebration of the late Aherne's, the refreshed documentary will also include insights from an impressive collection of celebrity fans.
Actors and comics Diane Morgan, Rosie Jones, Jamie and Natasia Demetriou, John Thomson, Rachel Fairburn, Shobna Gulati, Jack Rooke, and Sharon Rooney are just some of the famous names set to pay tribute to Aherne's legacy in the documentary special.
"The Royle Family has without doubt left a permanent mark in television history and we're delighted to have commissioned this documentary for the 25th anniversary," Gold's Senior Commissioning Editor for Comedy and Entertainment, Jason Dawson, said ahead of the documentary airing.
"We hope viewers will enjoy reliving this celebration of one of the nation's most beloved shows."
Read more:
You can watch The Royle Family: Down the Back of the Sofa at 9pm tonight on Gold.
Featured Image – BBC