What's On
A huge Banksy art exhibit is coming to Media City next month
A rare opportunity to see an overview of Banksy's work from 2002 to 2017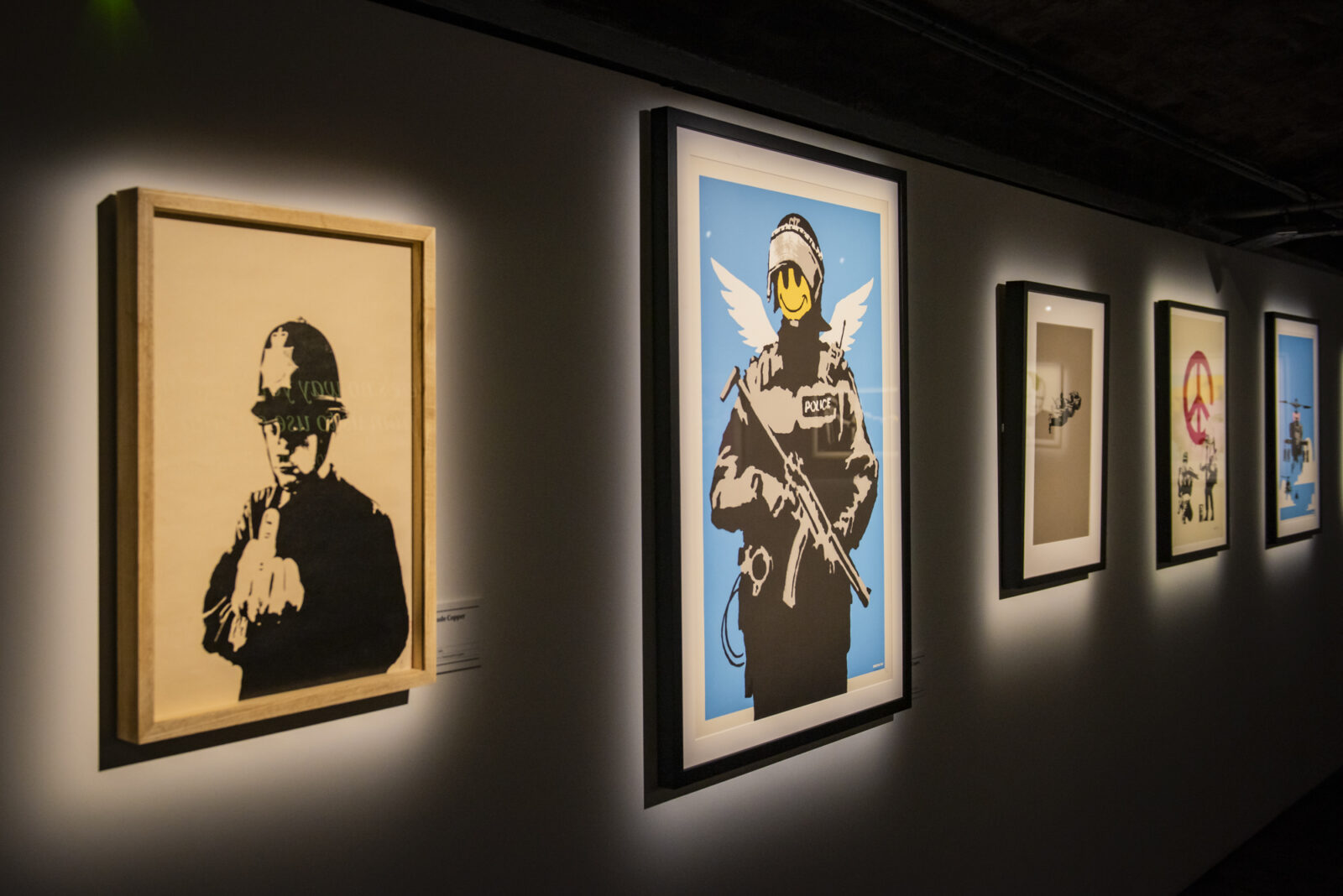 Following several months of speculation, organisers behind touring exhibit The Art of Banksy have announced it will open at MediaCity this October.
Previously, reports had speculated that the exhibit would appear at First Street inside a purpose-built exhibition space, but now it appears the art show is heading to an entirely different location altogether.
Landing in Manchester on 21 October 2022, the exhibit will showcase 145 iconic Banksy pieces all amassed from private collections across the globe to create the world's largest touring collection of Banksy artworks.
Having travelled to Melbourne, Chicago, San Francisco, Sydney, Washington DC, Boston, Tel Aviv, Auckland, Toronto, Miami, Gothenburg and London, The Art of Banksy will soon arrive in the north of England.
Visitors will have the chance to experience the infamous artist's most well-known works alongside those rarely seen by the public, all on loan from private collectors.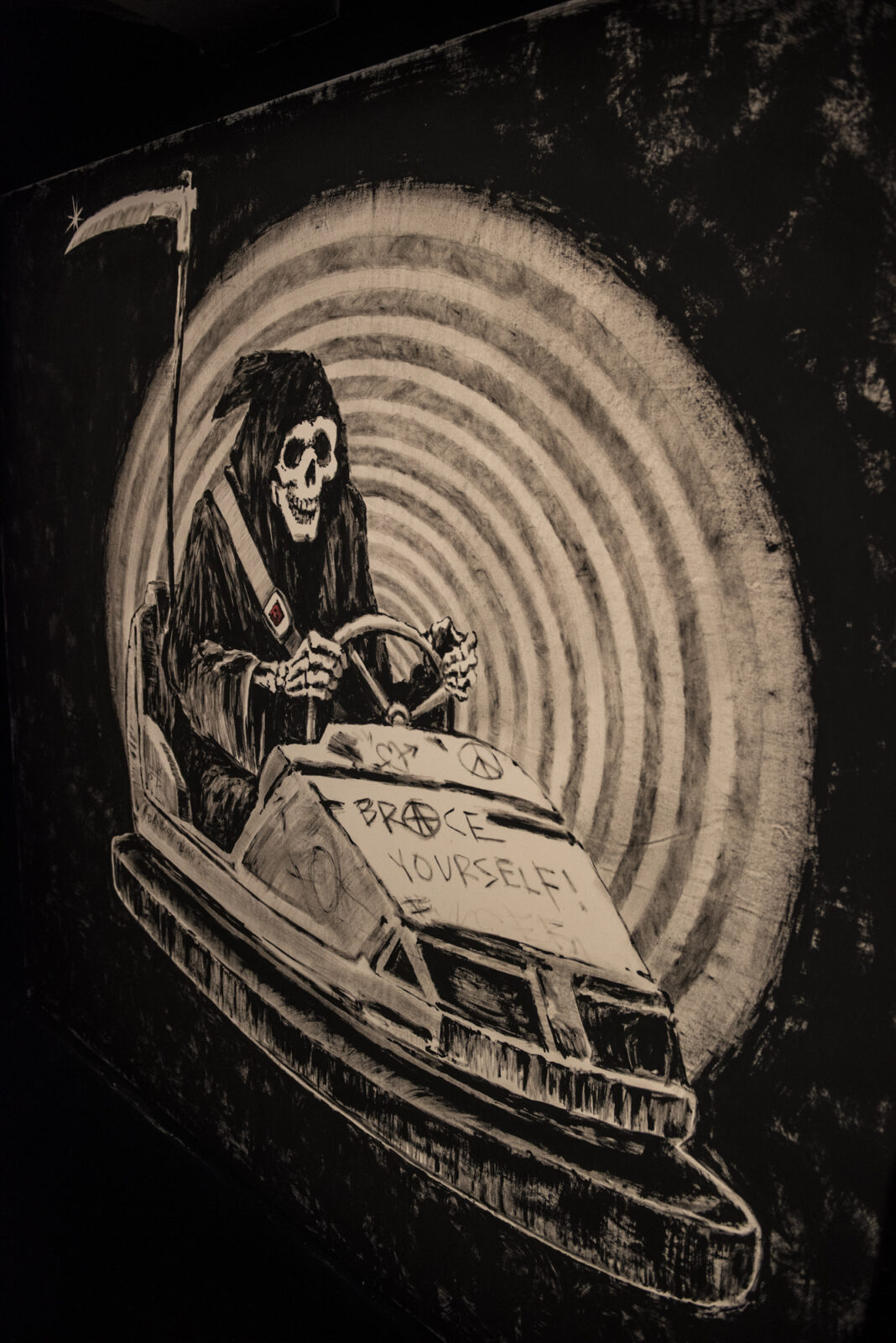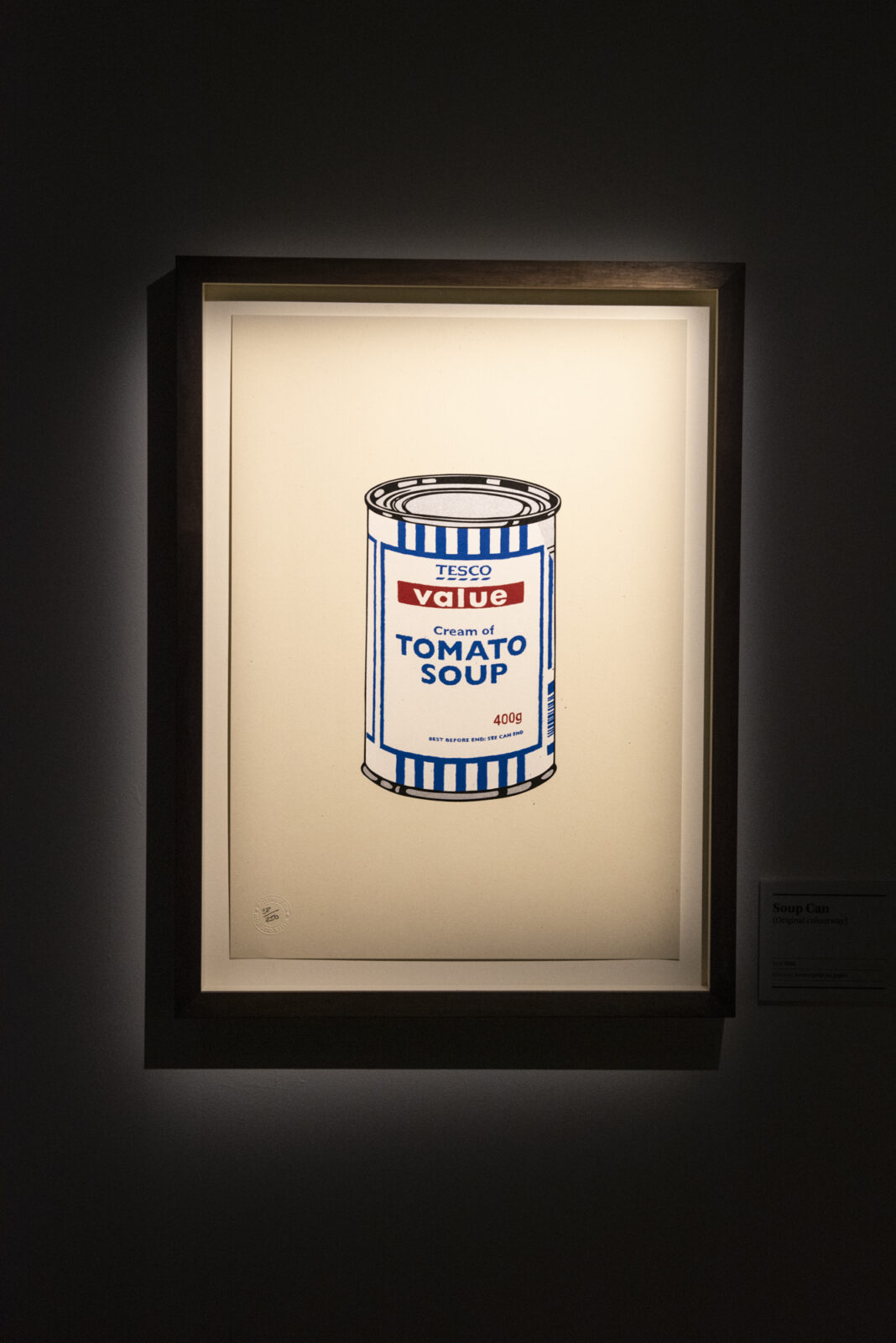 The Art of Banksy, presented in association with Manchester theatre HOME, will feature a vast number authenticated Banksy works ranging from prints, canvases, limited-edition pieces, unique works and fascinating ephemera.
It represents a rare opportunity to see an overview of Banksy's work from 2002 to 2017 in a purpose-built 1,200 square metre temporary structure in the heart of MediaCity, offering visitors the chance to view the artist's work in a way not possible on the street or in any museum or gallery.
Visitors can see the iconic artworks that brought the anonymous artist international acclaim, including Girl With Balloon (2002) in three different colour variations, Flower Thrower (2003), Rude Copper (2002), and Brace Yourself (2010) – a work which made headlines when Banksy gifted the painting to the band formerly known as 'Exit Through the Gift Shop' in exchange for the rights to their name.
A recent poll ranked Girl with Balloon as the United Kingdom's favourite piece of artwork while Time Magazine has previously included Banksy in its list of the world's 100 most influential people alongside Barack Obama, Stella McCartney and Steve Jobs.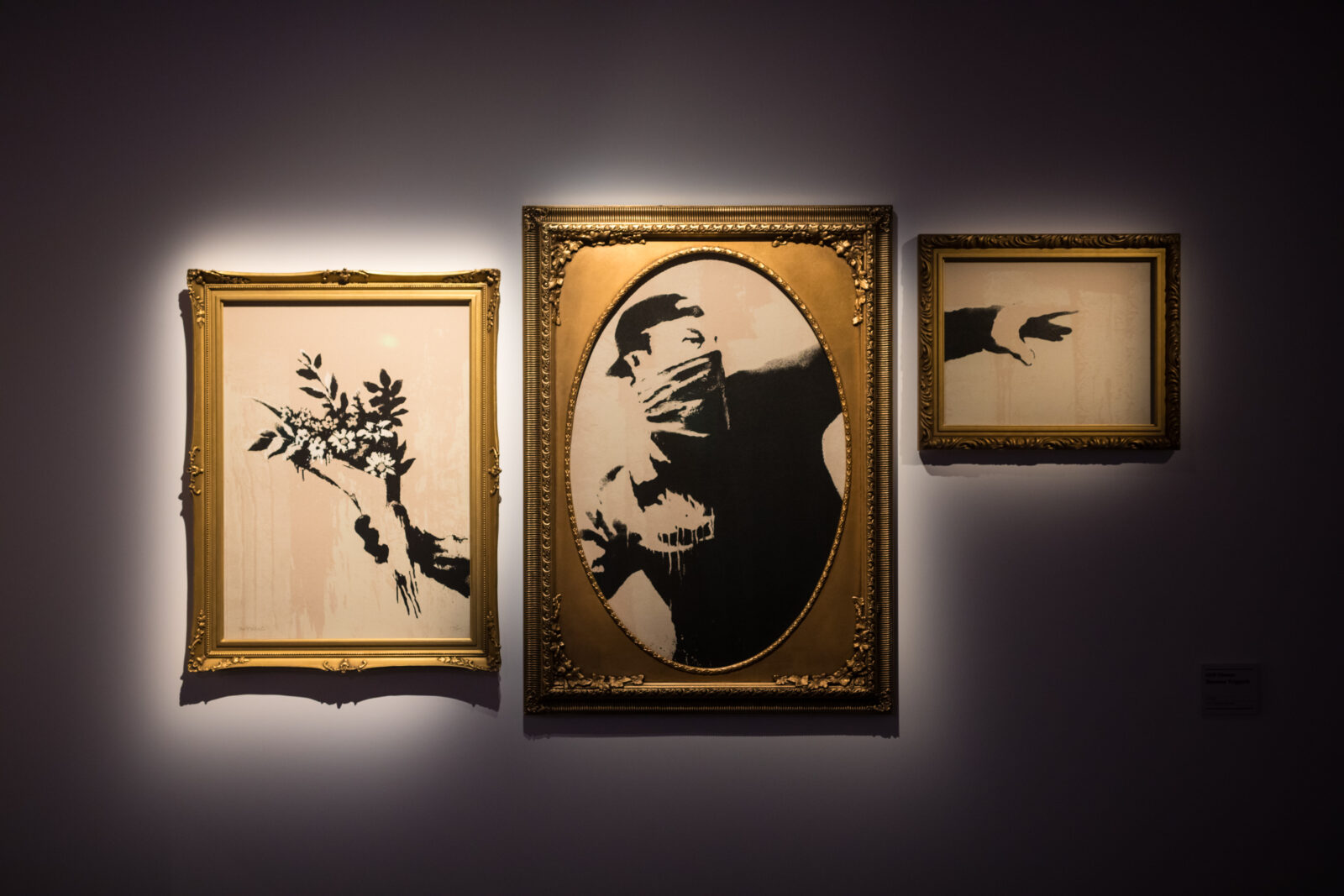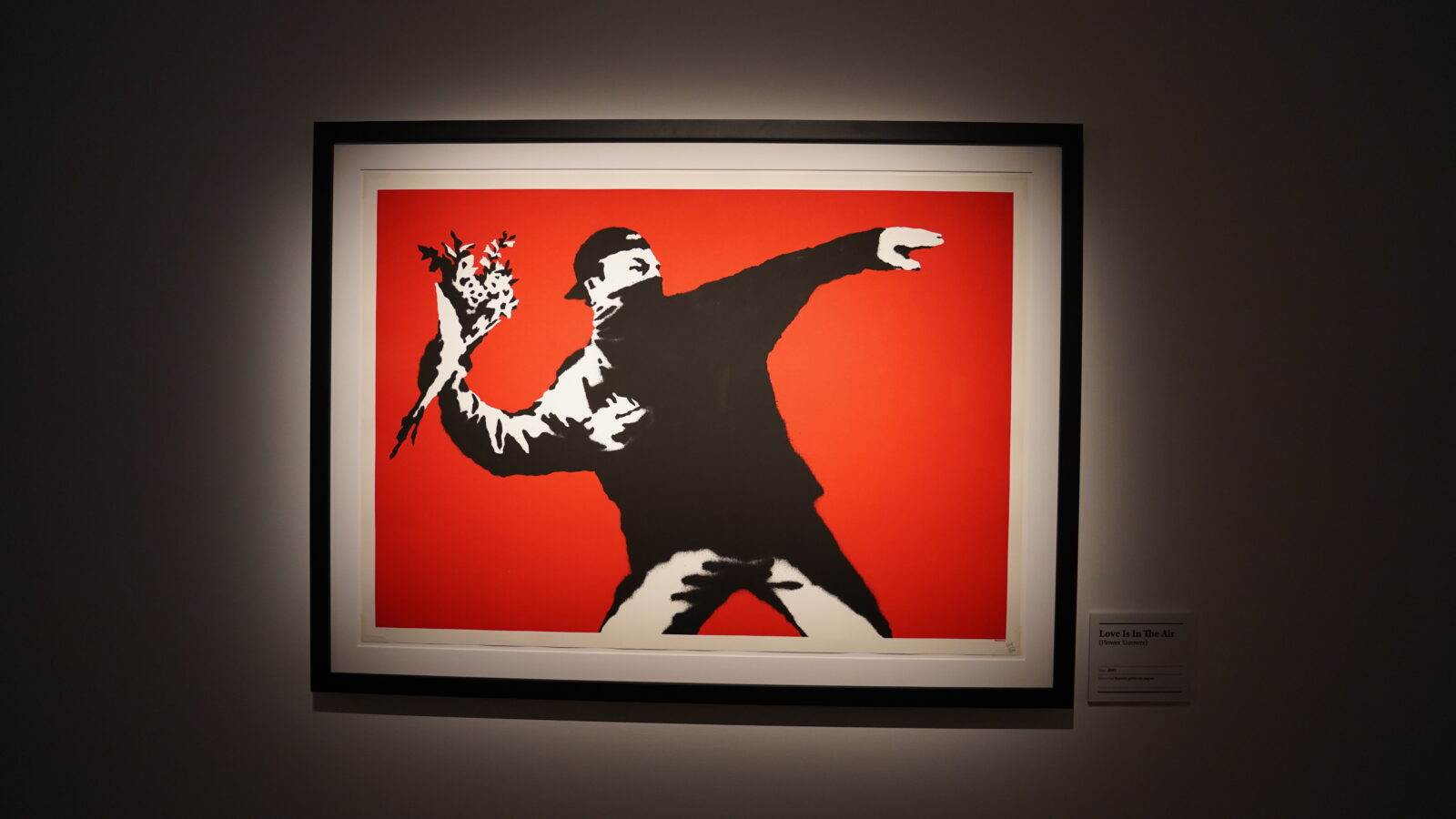 The iconoclastic artist's history of pranks has also contributed to this reputation; they have performed powerful statement acts such as the secret installation of a shredder into Girl With Balloon to make the work self-destruct just moments after it was sold at auction for nearly $1.4 million 2018, transforming the work into Love in the Bin.
Read more: Famous Lowry painting expected to sell for £8m at auction
The Art of Banksy is an exhibition for all ages – an unmissable show for culture lovers and indeed anyone who wants to learn more about the artist and what their work reveals today; the power of art to affect social change, inspire the public and lay bare the undercurrents of social issues with understated wit.
Please note that the exhibition is not curated or authorized by Banksy. Tickets are on sale now and can be purchased via the website here.
Feature image – Supplied