What's On
An adults-only 'after hours' event is happening at the Science and Industry Museum next week
The perfect excuse to leave the little Mancs at home.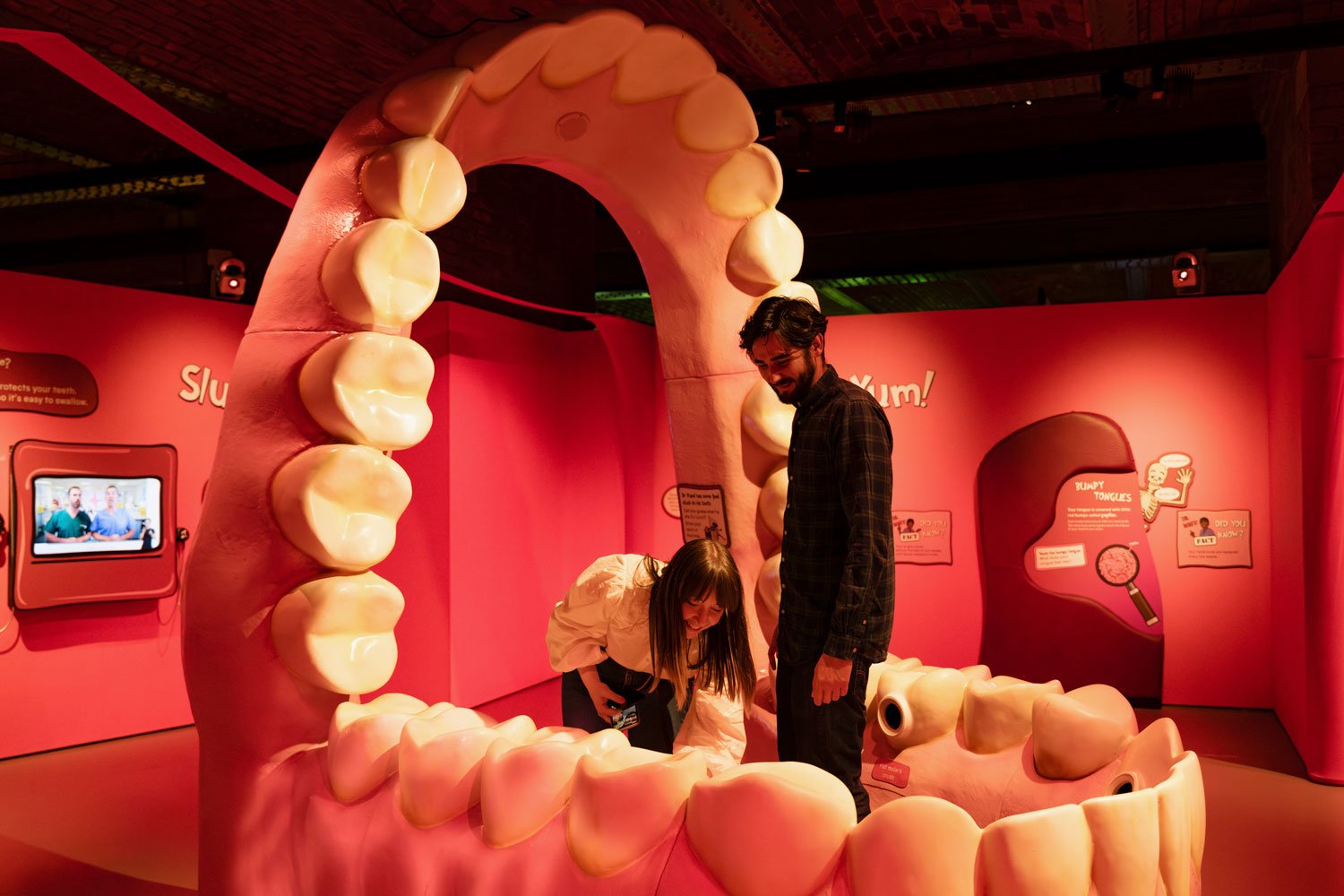 If you need an excuse to leave the little Mancs at home, then one of Manchester's most visited museums might have just what you're looking for.
Fancy releasing your inner child?
If you're keen to play your way through 50 years of video games, embark on an adventure through the digestive system, or relax with a drink while discovering the small matter of the infinite vastness of the universe, then you'll probably want to make your way down to the Science and Industry Museum next week.
With the nights drawing earlier than ever now autumn is here, this is your chance to explore the museum in a whole new light after the sun's gone down.
Back by popular demand, the beloved cultural destination – which has just recently celebrated its 40th year in the heart of Manchester city centre – is hosting another of its special 'after hours' for adults next week.
It's giving grown-ups a unique opportunity to make the most of all the museum's best-loved exhibitions without the kids running around.
Kicking off from 6pm next Thursday 5 October, tickets to the one-off Museum After Hours event are now on sale, and include evening passes to the museum's showstopping special exhibitions 'Power Up' and 'Operation Ouch! Food, Poo and You', as well as access to the popular Revolution Manchester, Textiles Gallery, and Experiment areas.
There'll also be the chance to see Paul Miller's MicroCosmic installation, as well as talk to the artist himself, and get involved with lots of drop-in activities too.
Several exciting textile demonstrations will also be taking place throughout the evening.
And of course, because this is an adults-only event, the museum's events bar will be popping up on the night, and will be serving up a wide range of wines, beers, and non-alcoholic drinks to wet your whistle while you're looking around.
Read more:
Museum After Hours is happening on Thursday 5 October from 6pm-9pm, with tickets setting you back £10 each or £8 for consessions.
Book your place and grab your tickets here.
Featured Image – Science Museum Group