What's On
Nerf Action Experience Manchester – Trafford Palazzo's new experience where you battle it out in four different zones
Things got COMPETITIVE.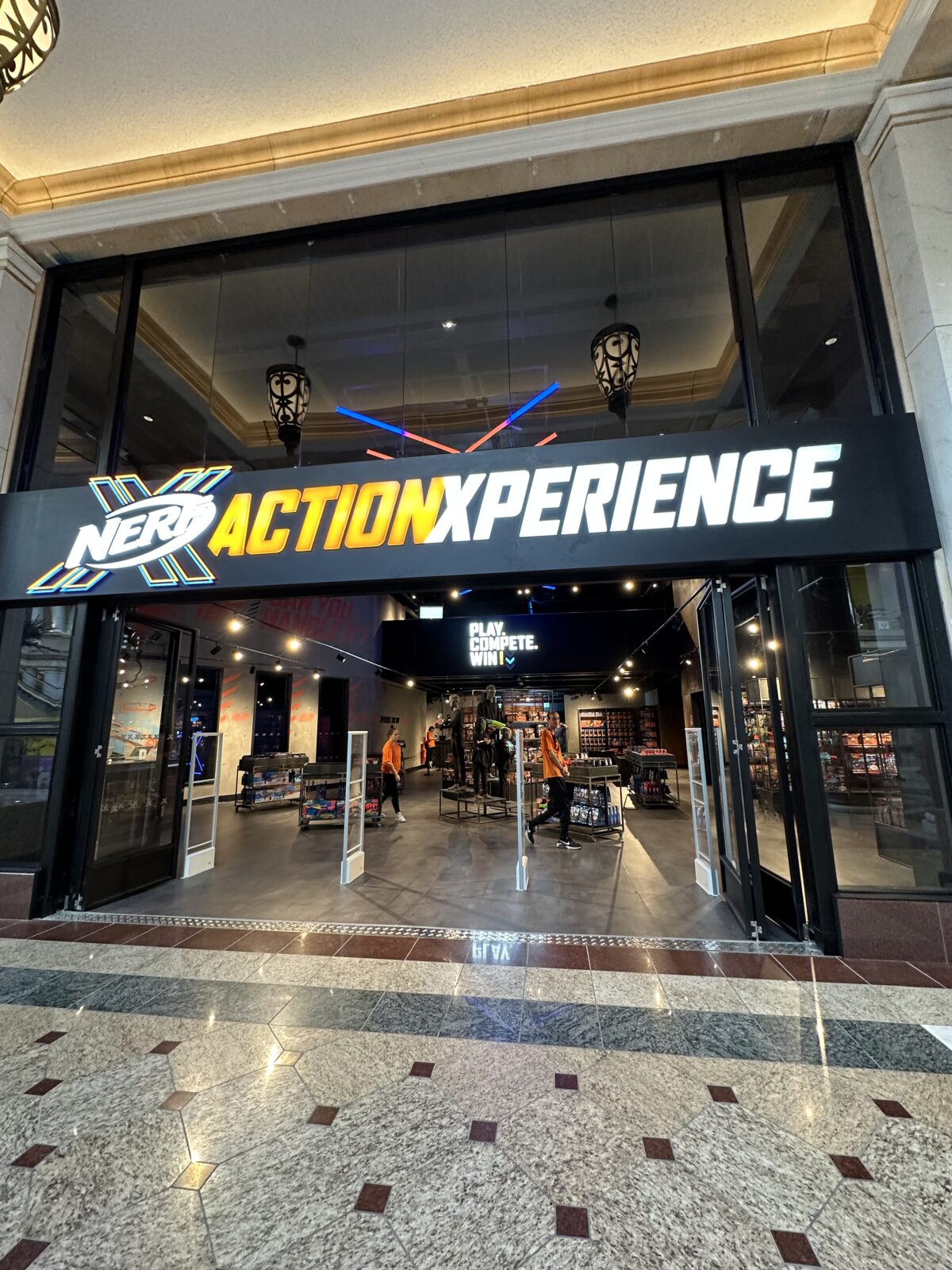 The UK's first ever indoor Nerf Action Experience activity centre has officially opened its doors, where Mancs can battle it out in four different zones.
The enormous experience has taken shape at Trafford Palazzo – and it's absolutely epic.
Visitors are greeted by a retail space selling Nerf products, from tiny American footballs to a huge range of their iconic Nerf blasters.
But the real fun begins beyond that. Once you're kitted out with your very stylish safety goggles and have gone through a safety briefing, you're released into the Nerf Action Experience battle zones.
There's an enormous arcade area filled with competitive challenges, like a climbing wall, basketball hoops, snowboarding and a reaction training wall.
Upstairs is a 'training zone' where you can get to grips with the Nerf blasters, shooting moving targets, testing your reload speeds and trying to blast floating balls out of mid air.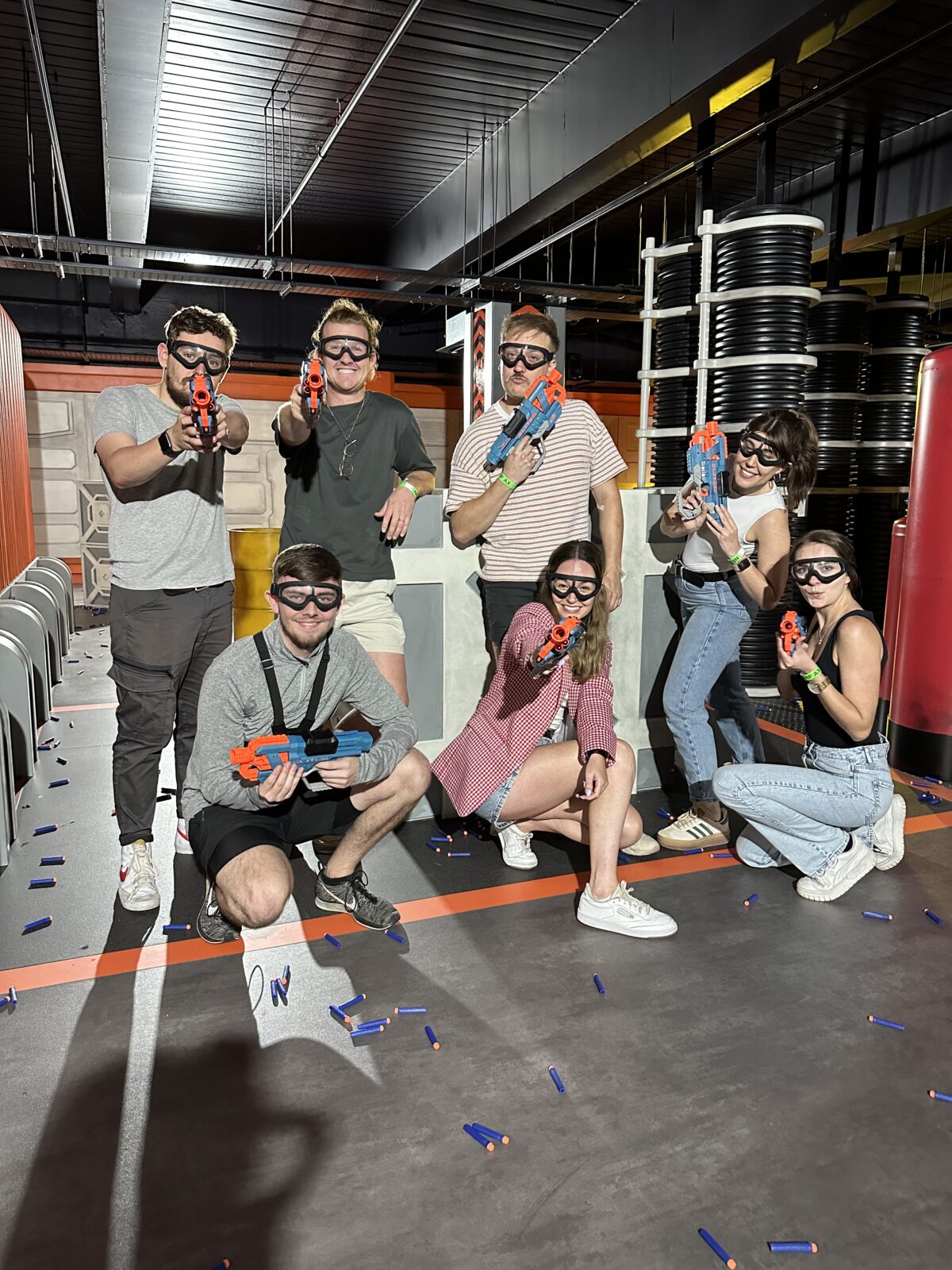 The real attraction here is the two battle zones, where you're placed into two teams to try and claim victory.
You can duck and weave your way around the Mission X spaceship or try to capture the flag in Chaos City, a dystopian landscape.
Plans for Nerf Experience Manchester were submitted way back in 2021, and construction was subsequently put on hold, but it officially opened earlier this week.
It's a joint venture by Manchester-based leisure group Rocafella Leisure, and entertainment discovery platform Fever, the new NERF Action Xperience is the first of its kind in the continent and is sounding set to one of the region's best days out for all the family.
Trafford Palazzo's newest addition is the first location in a UK-wide rollout of NERF Action Xperience venues over the next five years, and is creating 50 new jobs.
Tickets will set you back £16.50, or £20 each including protective goggles, and are available to book here.
Read more:
Featured Image – The Manc Group