What's On
New late-night tickets added for Yayoi Kusama's giant polka-dot inflatables exhibition in Manchester
The tickets have been made available following a successful run at MIF2023.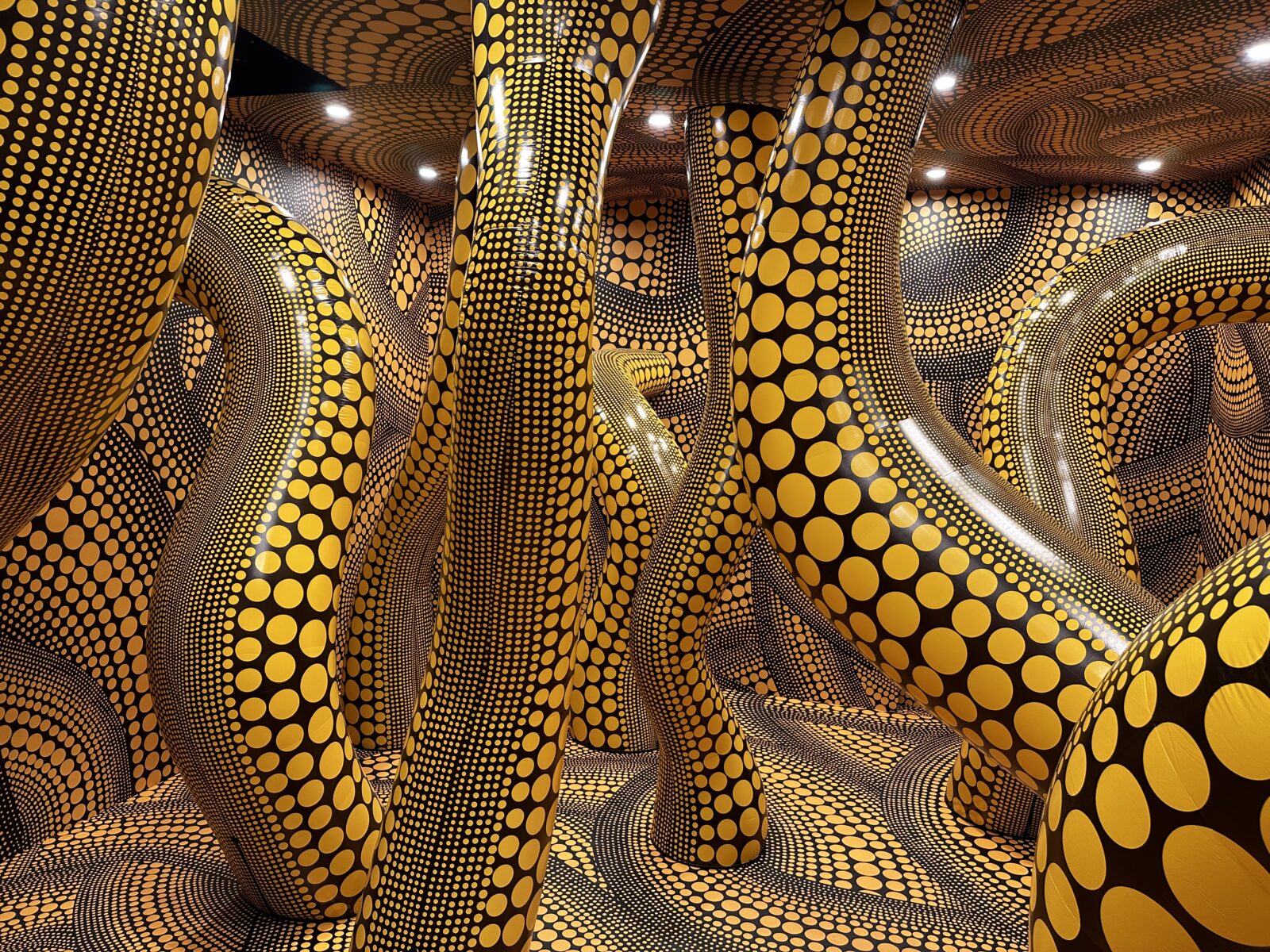 New late-night tickets for Yayoi Kusama's giant polka-dot inflatable art exhibition in Manchester have just been made available.
It comes after what was an undeniably successful run as part of this year's jam-packed Manchester International Festival programme.
Tens of thousands of people made their way down to the groundbreaking new £210 million Factory International theatre and arts venue – to be officially known as Aviva Studios – last month ahead of its official opening in October to see the major new installation by celebrated Japanese artist Yayoi Kusama, and it's fair to say they were left mesmerised by the jaw-dropping spectacle.
'You, Me and the Balloons' gives visitors the chance to "immerse themselves in Kusama's psychedelic universe".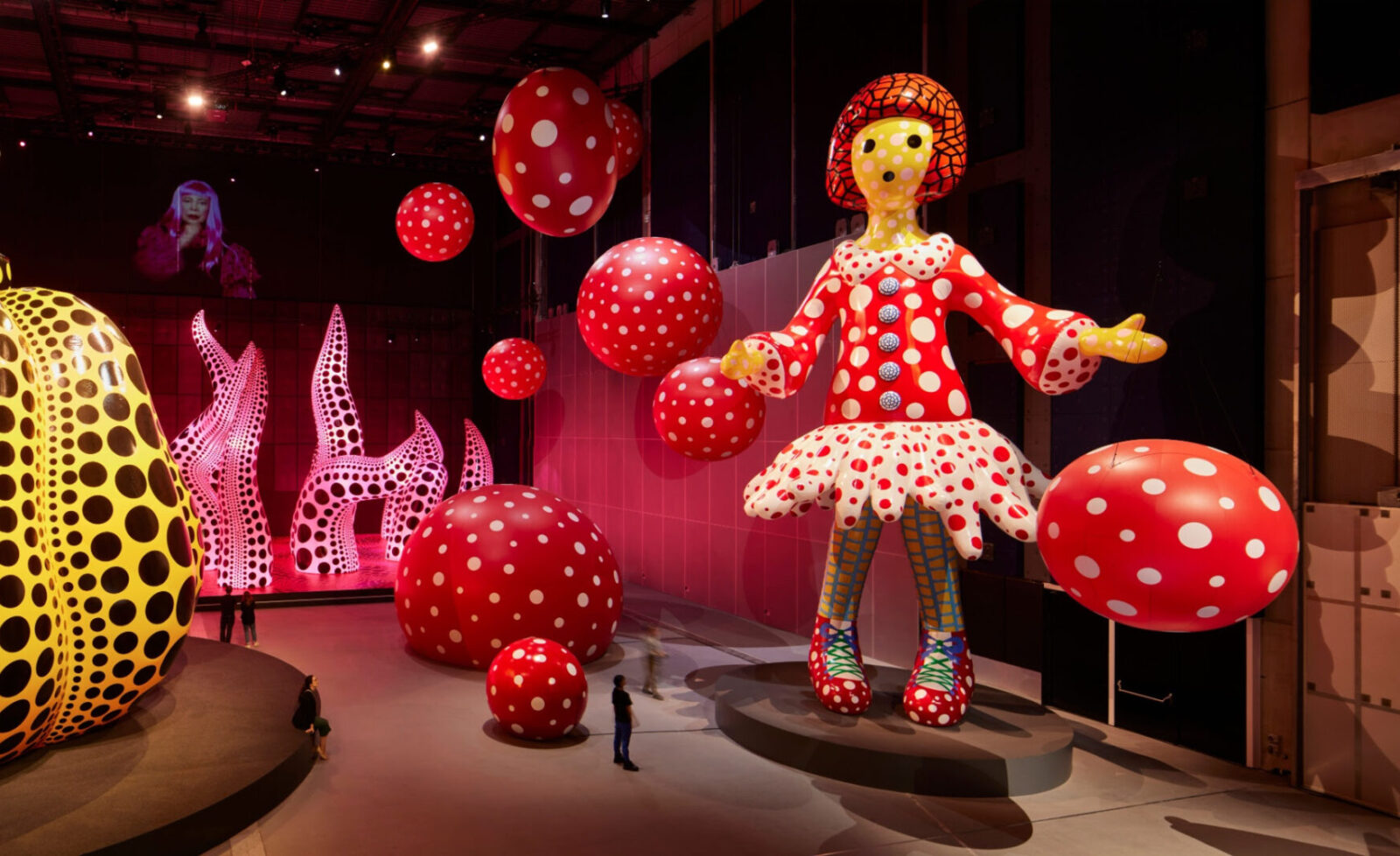 Once you walk through the doors of the brand-new warehouse space, the first room is a sea of black and yellow spotted tentacles covering the walls and floor, and towering way overhead.
From here, you then head into the hangar-like main hall, where you can first view the full exhibition from a balcony, before having the chance to get in amongst the other-worldly selection of Yayoi Kusama's creations for yourself – from a massive pumpkin, to inflatable clouds you can lie on.
You can also wander through a forest of glowing pink tentacles, gawp up at colourful dogs called Ring-Ring and Toko-Ton, and peer into a room of polka-dot mirrors.
Some of the artworks are more than a whopping 10-metres tall.
If you haven't yet been able to marvel at the spectacular installation with your own eyes, there's now the the chance to see it after hours, as from this week (4 August), visitors will be able to experience the ambitious immersive environment on Friday and Saturday evenings – with tickets up for grabs from 7:30pm and last entry at 9:45pm.
The new late-night tickets will set you back £15 each, with a range of concessions available.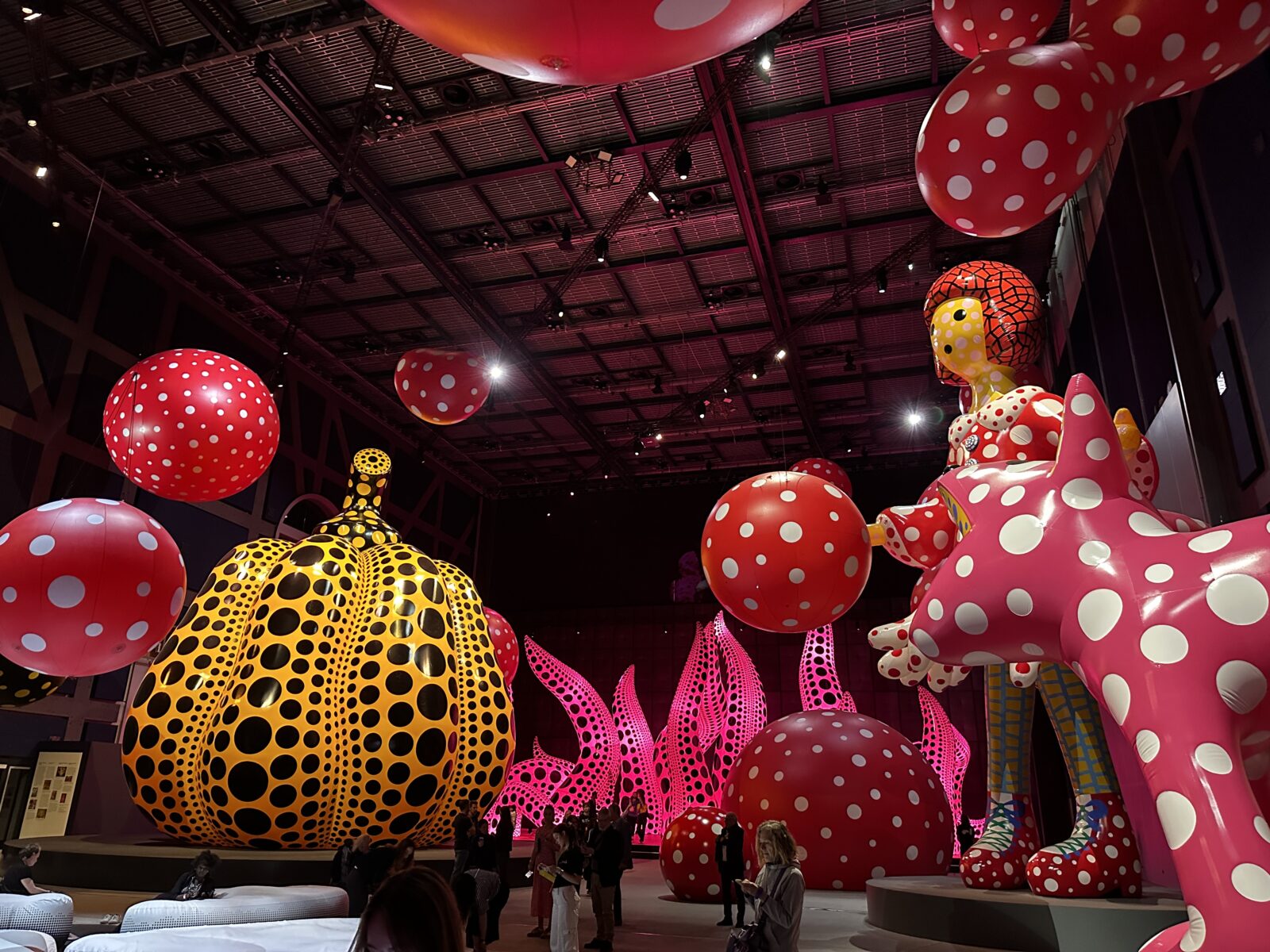 As well as the new late-night opening hours, there's also a free programme of family-friendly activities inspired by the installation running throughout the school summer holidays – with everything from dance workshops, upcycling, and craftmaking, to other self-led learning activities led by local artists, makers, and creators on the lineup.
Then, on Saturday 5 August, audiences can get a curator's insight into both the exhibition and Kusama's life and work, with an illustrated talk by Factory International's Phoebe Greenwood, the Tate Modern's Katy Wan – who also curated Kusama's 'Infinity Mirror Rooms'.
Read more:
You, Me and the Balloons is on view in Manchester until 28 August, and you can grab tickets from the Factory International website here.
Featured Image – The Manc Group