Art & Culture
Manchester Art Fair is back and bigger than ever for 2023 after record-breaking year
2022 was their most successful event to date — let's make this year's even better.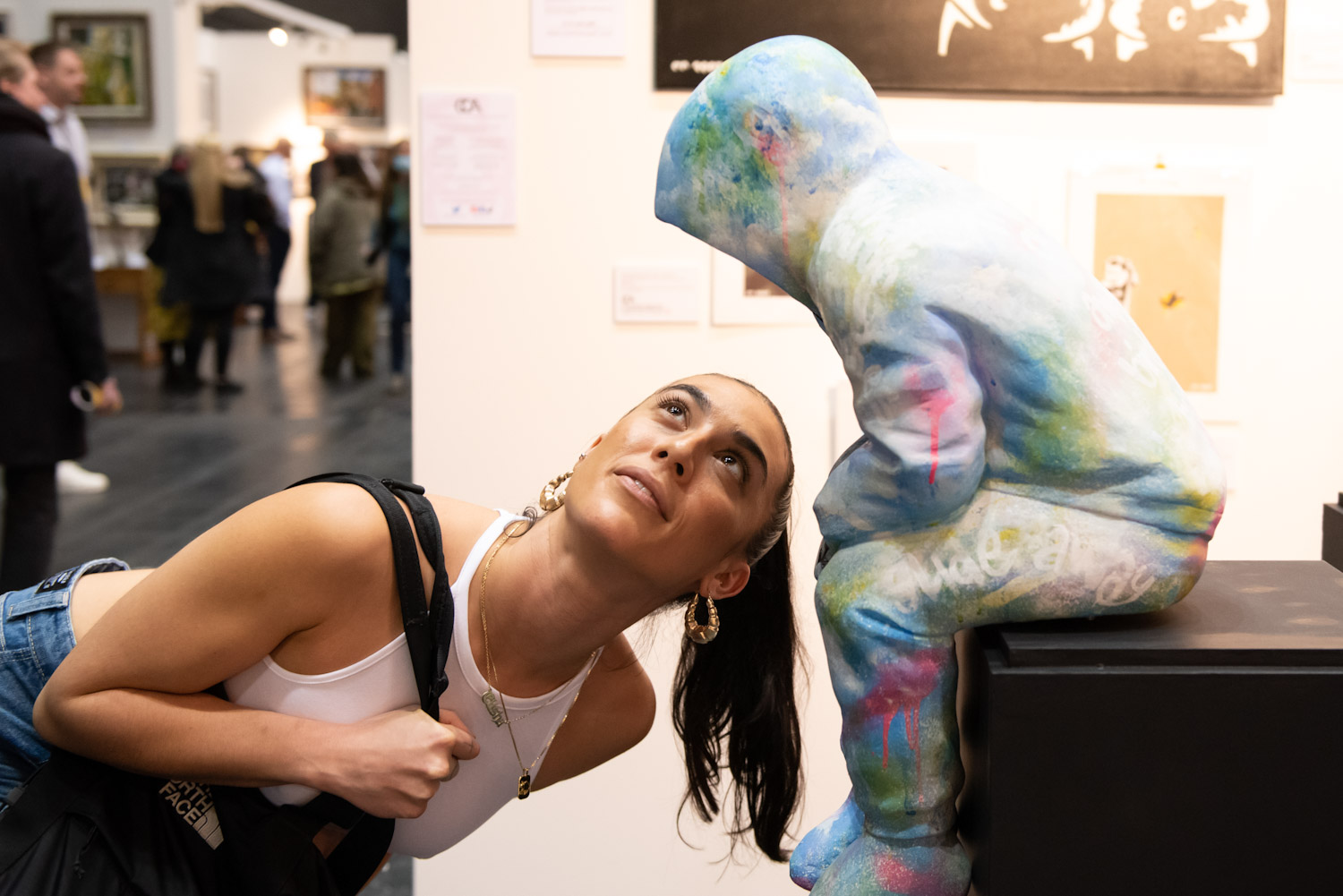 Manchester Art Fair is back for 2023 and after a record-breaking year in 2022, it's promising to be bigger and better than ever.
With more than 13,000 visitors last year and a whopping £798,405 made in art sales over the three-day event (up around 58% and 60% on 2021, respectively), the scale of this beloved annual event is
Starting out back in 2008 and now into its 15th year, Manchester Art Fair has gradually become one of the largest and most significant art fairs in the UK and not only encourages people to better engage with local art and culture but also makes viewing and buying quality art accessible and enjoyable.
This city has such a rich artistic history and continues to platform creators from all around the world — this year's Manchester International Festival being a perfect example — it's only right that we continue to keep that heritage alive and grow it even further.
As a result of last year's success, Manchester Art Fair tickets early this time to meet the unprecedented demand and have even increased the floor size by a whole 35% to make room for even more artists.
In addition to further galleries and artists being able to host exhibits, not to mention more space for visitors to stand back and appreciate the works on display, The Manchester Contemporary will once again accompany the main fair, focusing on artist-led spaces and charitable organisations.
Over 170 UK and international individual artists, galleries, and artist-led spaces will show, with new entrants such as Demif Gallery, British Art Portfolio, Art Court and Bristol's First Contemporary; returning exhibitors include Saul Hay Gallery, Hidden Gallery and Carnes Fine Art, among many others.
Manchester Art Fair 2023 will also deliver an extended programme of activities to accompany the fair, with exclusive drops of limited-edition prints, workshops for all ages and a sculpture pavilion, as well as even more artist talks and Q&As. There'll even be advice on how to build your own art collections.
Read more:
Speaking ahead of this year's massive event, director Sophie Helm said: "We can't wait to bring the community built by Manchester Art Fair and The Manchester Contemporary back together in November.
"Once again, we are stepping up our ambitions for the fair… This year's programme features an exciting breadth of names, many of whom will be joining us in person to share the inspiration behind their work and journey as an artist.
"We look forward to also setting a new record for the Manchester Contemporary Art Fund, as we commit to tripling this year's fund for Manchester Art Gallery's public collection. One of the most significant philanthropic art funds in the country, it's a foundation of which Greater Manchester can be proud, providing the opportunity for people to enjoy art for years to come."
Manchester Art Fair 2023 opens on Friday 17 November from 5-9pm and runs until Sunday, 19 November. The full list of opening hours as well as all info on the exhibitions can be found HERE and you can grab your tickets NOW.
For all the latest news, events and goings on in Greater Manchester, subscribe to The Manc newsletter HERE.
Featured Image — Manchester Art Fair