What's On
The best things to do in Greater Manchester this week | 12 – 18 June 2023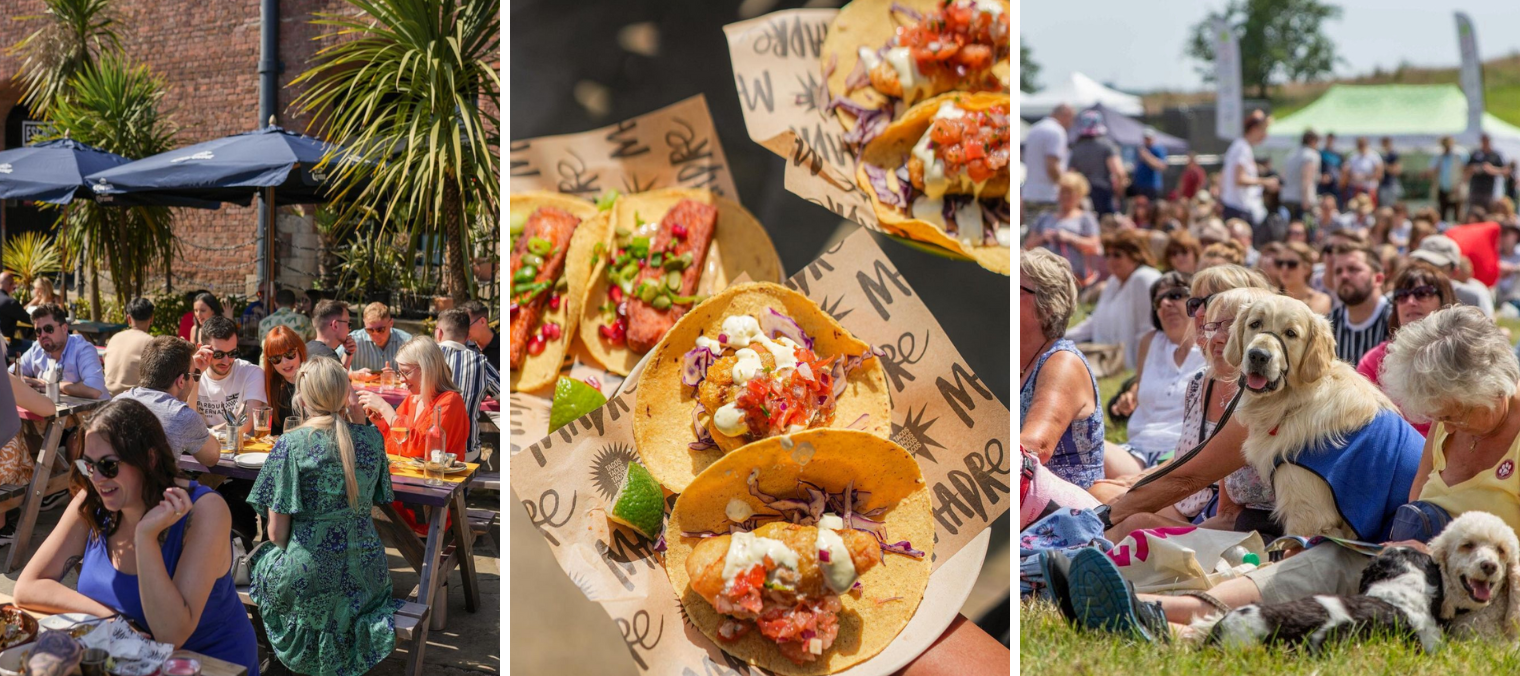 It looks like we're set for another week filled with summer fun in Greater Manchester.
Not only has the sun been shining bright in the region over the last few weeks, signalling that summer is well and truly here, but we've also got an events calendar thats jam-packed full of festivals, family-friendly activities, foodie feasts, immersive experiences, and so much more to get stuck into.
Once again, we've cherry-picked a few of the best bits for another edition of our 'what's on' guide this week.
Here's our top picks.
___
La Clique
Depot Mayfield
Monday 12 June – Saturday 29 July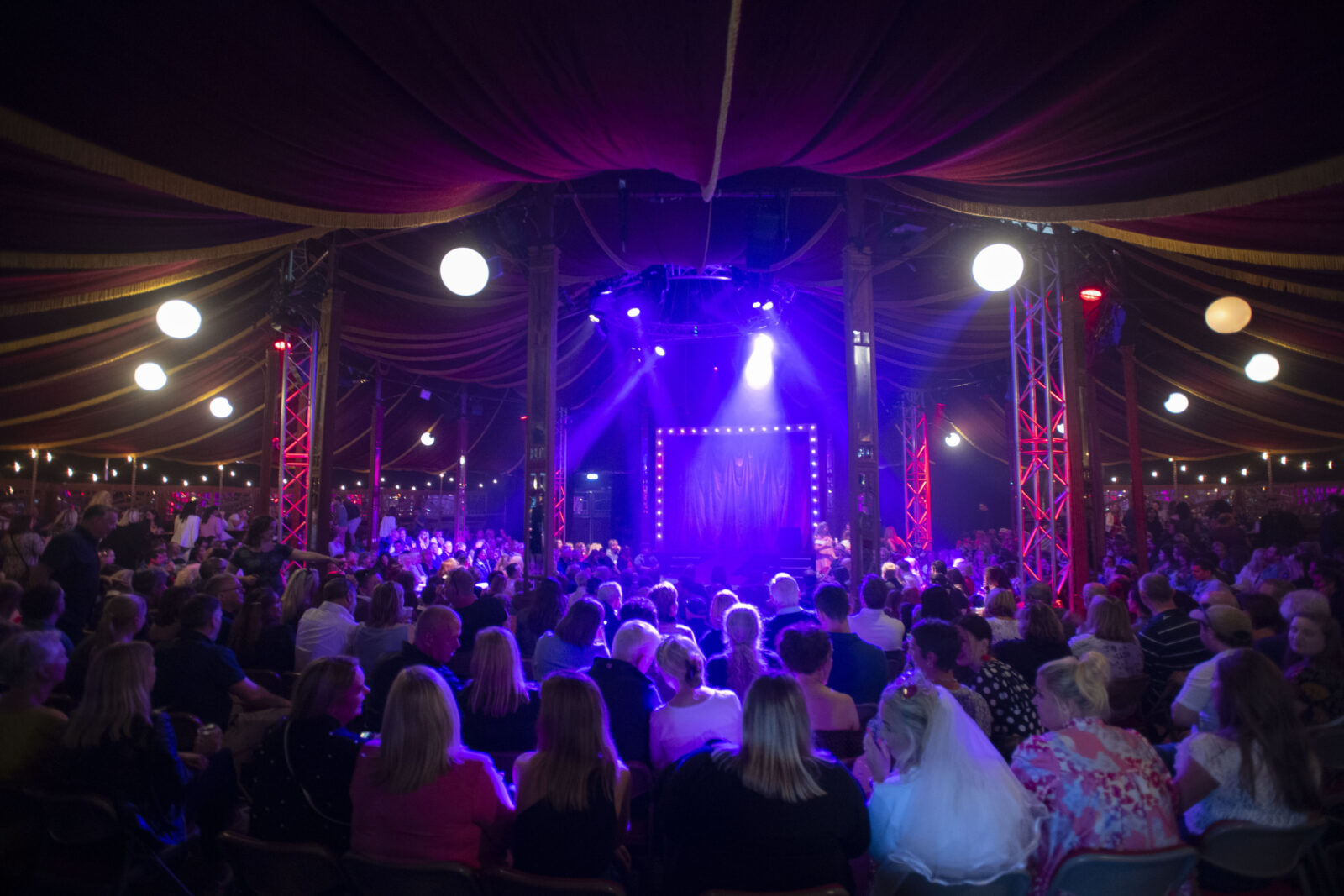 A huge circus tent has been installed onto the roof of Depot Mayfield in Manchester, as the world-leading cabaret La Clique is in town.
The trailblazing show – which has had its stay in the city extended right through to 29 July – features the best circus and cabaret acts in the world.
Presented by live entertainment company Underbelly, La Clique is wowing audiences with its genre-defining cabaret show, and for its Manchester stint, performers will include tension strap artist LJ Marles, singer Chastity Belt, aerial contortion artist Miranda Menzies, comedy and stunt performer Sam Goodburn, and more.
Find out more and grab tickets here.
___
Stephen Hawking at Work
Science and Industry Museum
Monday 12 June – onwards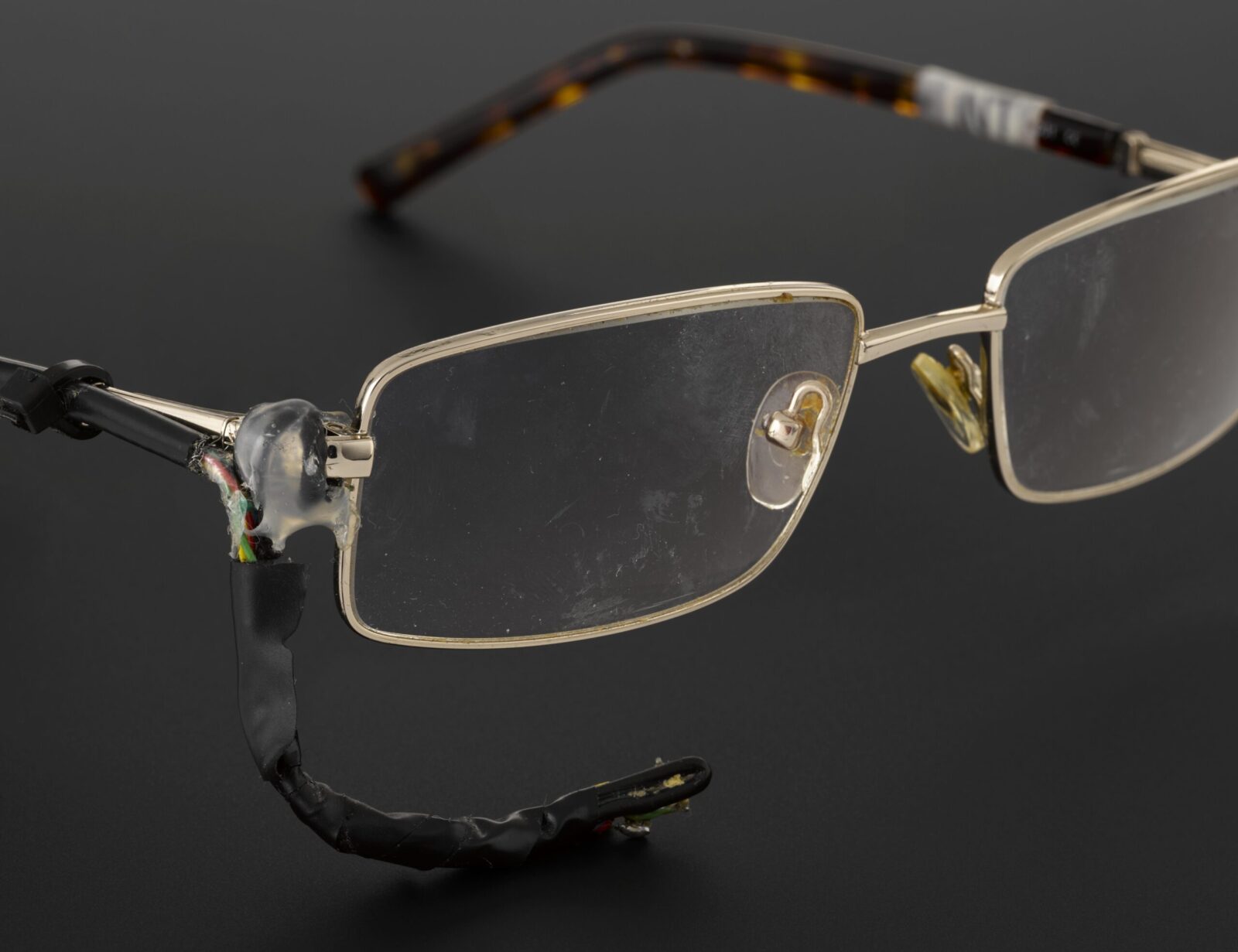 Mancs now now get up close to rare personal items of Stephen Hawking's in a new exhibition that's now opened down at the Science and Industry Museum.
Stephen Hawking at Work explores the remarkable life of a world-renowned scientist, who passed away in 2018 – with significant objects from his office giving an insight into his life as a scientist, science communicator, and as a person who lived with motor neurone disease.
Highlights include a rare copy of his PhD thesis, and a wager he made with his peers about whether things that fall into a black hole are lost forever, while there's also a 'time traveller' party invitation that he sent to his peers after the party had taken place, to prove that time travel to the past is impossible.
Find out more and grab tickets here.
___
Into The Night
Chester Zoo
Monday 12 June – onwards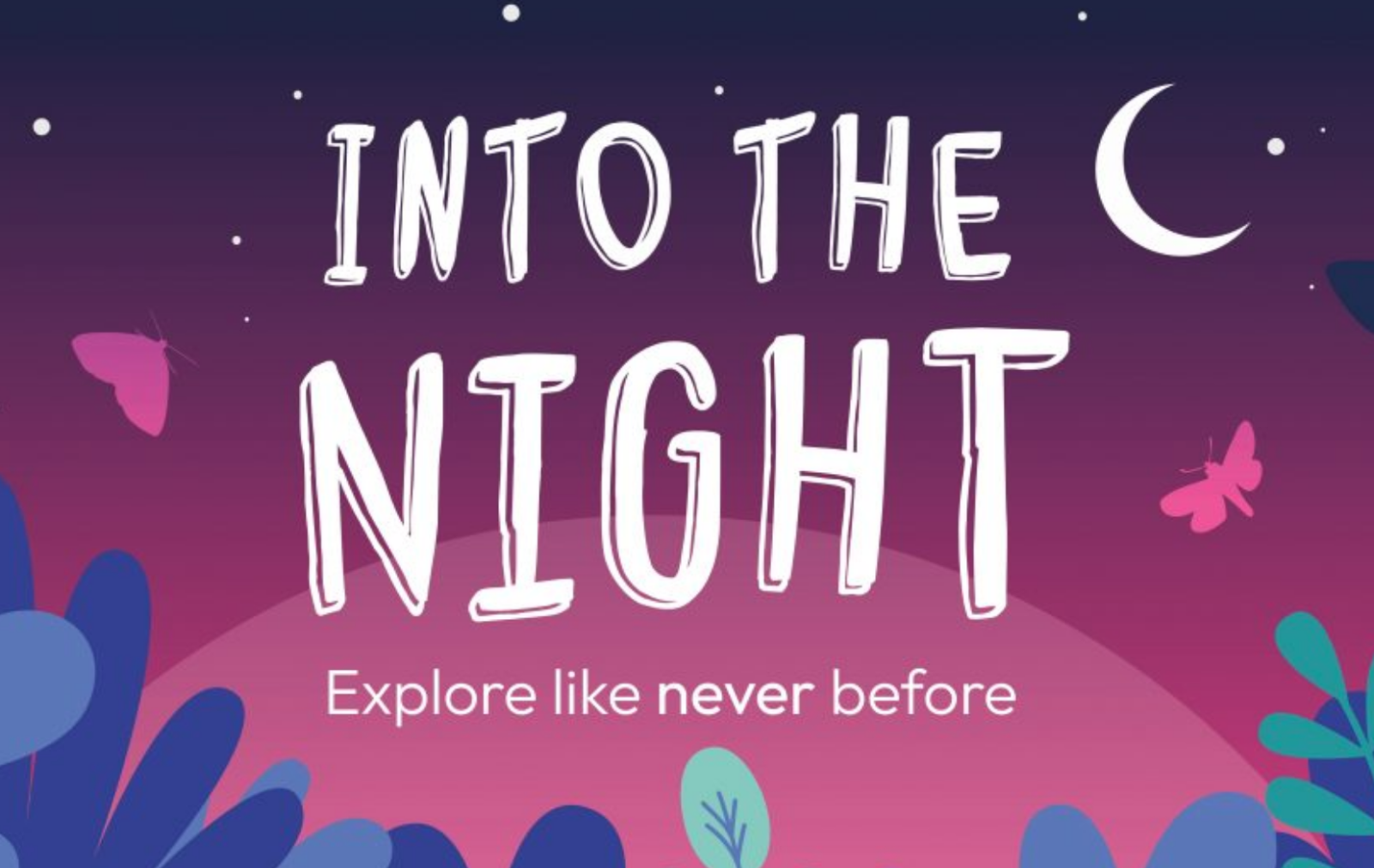 Chester Zoo is bringing its 'after hours' events back this summer after they proved so popular last year.
Giving visitors the chance to explore the UK's biggest charity zoo "like never before", the Into The Night series was launched to massive success in 2022, and offered unlimited access to animal habitats, indoor areas, and restaurants after hours for the first time ever.
And this summer, it's back for animal lovers who missed out.
With tickets now on sale from as little as £10, Chester Zoo is inviting people to discover the zoo as the sun goes down with thrilling live entertainment, special guest appearances, and delicious food and drink.
Find out more and grab tickets here.
___
The Coronation Street Experience
ITV Studios
Monday 12 June – onwards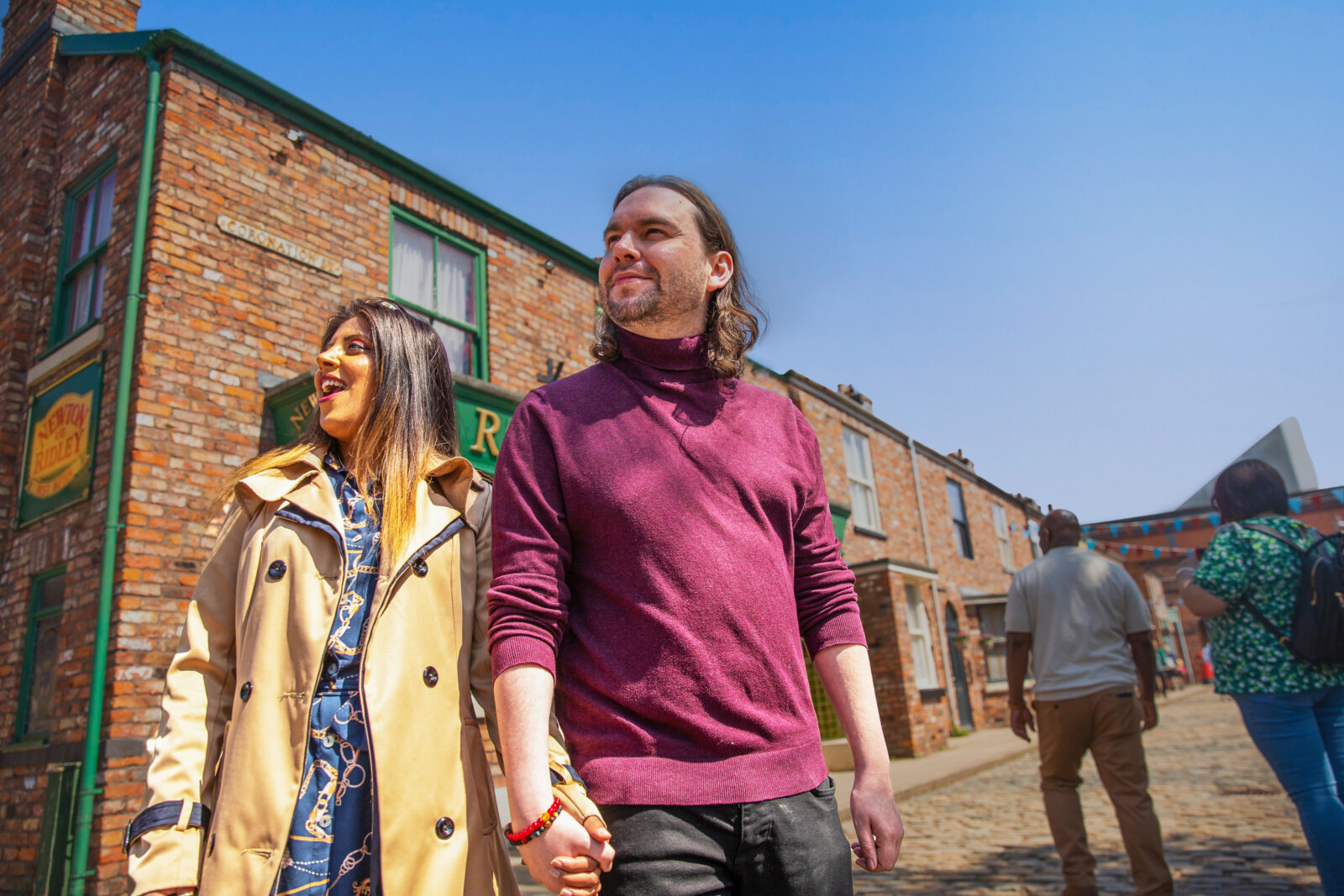 A brand-new Coronation Street Experience has opened, and it's giving fans access to areas they previously haven't been able to before.
The Coronation Street Tour is known for giving people the chance to discover the hidden world that lies behind the camera at the external sets at MediaCityUK in Salford, and now, the already award-winning experience has got even better as the new exhibition extends the current 90-minute tour and makes it even more "immersive" for fans.
You'll get the opportunity to see Dierdre's famous glasses up close, take a seat in Roy's Rolls, or even stand behind the bar at The Rovers.
Find out more and grab tickets here.
___
Fancy trying out some new bars, and restaurants that have opened in Greater Manchester this month?
Summer is here, al fresco dining is on the cards, and it seems like the suburbs are having a moment again, as Urmston has not one but two exciting new openings to shout about, and Withington has just welcomed Almost Famous into its neighbourhood, as Manchester's original dirty burger bar takes over the short-lived Libertine site.
Elsewhere, Gordon Ramsay moves into town with his Lucky Cat restaurant moving into the former Jamie's Italian site at the top of King Street.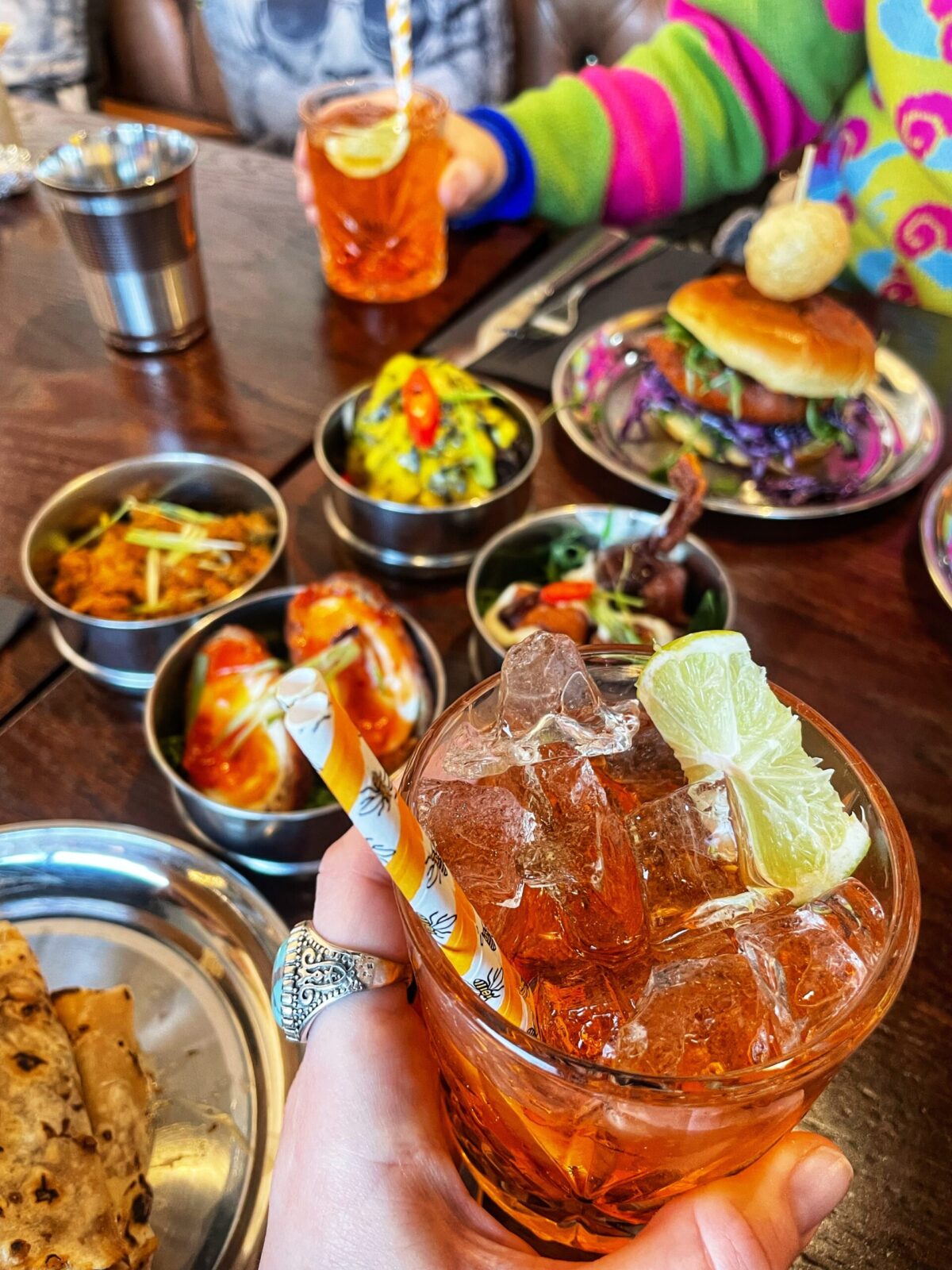 We think you'll agree there's a lot to look forward to now that June's here, so if you're looking for somewhere to grab a bite this week, we've rounded up some of the best new openings to try.
You can read our list here.
___
Great Big Green Week: Take A Detour with a Tree Tour
Castlefield Viaduct
Thursday 15 & Saturday 17 June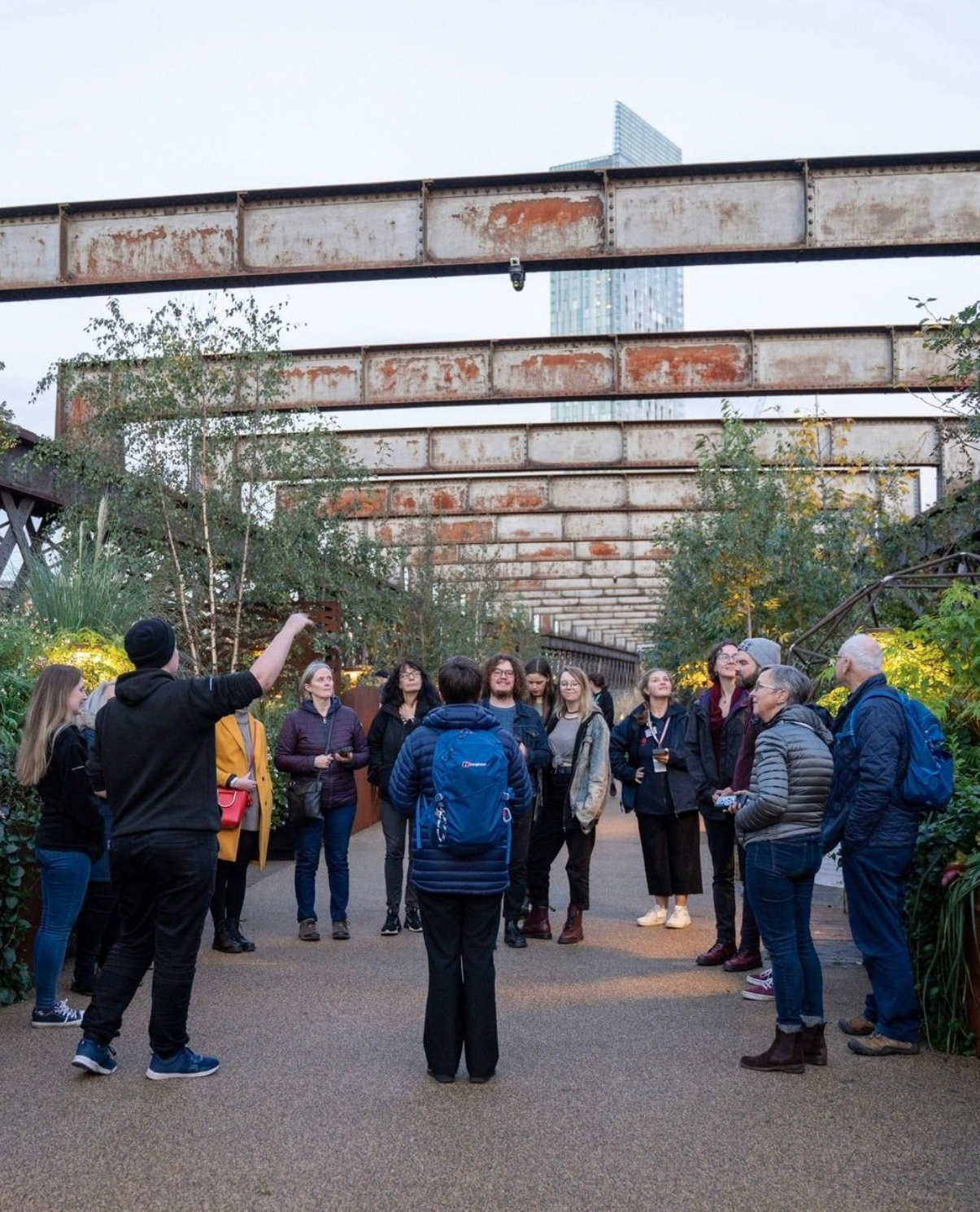 City of Trees is inviting Mancs to make the most of the long summer days by going on an hour-long stroll around the city this Thursday and Saturday.
Starting with a visit to see the magnificent garden of trees planted high in the sky on Castlefield Viaduct, guides will then take you down into the Roman gardens in Castlefield and beyond, teach you how to identify trees, and throw in some fun facts about the different species and their ability to adapt and survive the challenges of the former industrial city.
Find out more and book one of two tours here.
___
Tipsy Tapas
Habas
Friday 16 & Saturday 17 June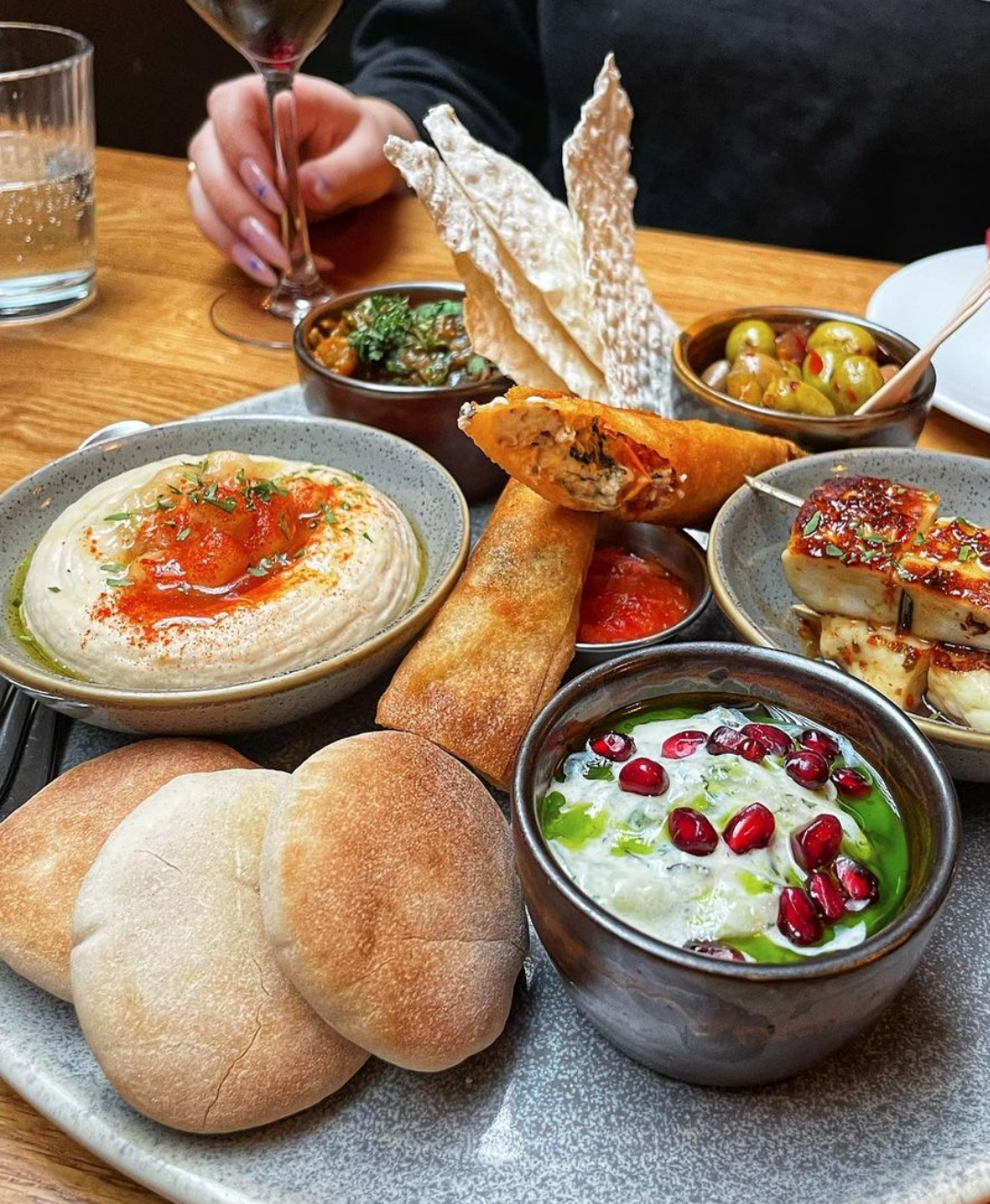 Tipsy Tapas is one of Manchester's newest bottomless brunches.
If you love Middle Eastern-inspired small plates, and a good Saturday afternoon out on the town, then you absolutely need to add this one to your list.
Hosted at former Michelin-recommended King Street restaurant Habas, for £38 per person diners can enjoy a 'tipsy tapas' with 90 minutes of non-stop cocktails, wine, beer, and a mouthwatering selection of punchy small plates.
Drink choices include the likes of fruit punch, Aperol and apricot spritzes, prosecco and bellinis, plus glasses of house lager and red, white and rose wine.
Find out more here.
___
DogFest 2023
Tatton Park
Saturday 17 & Sunday 18 June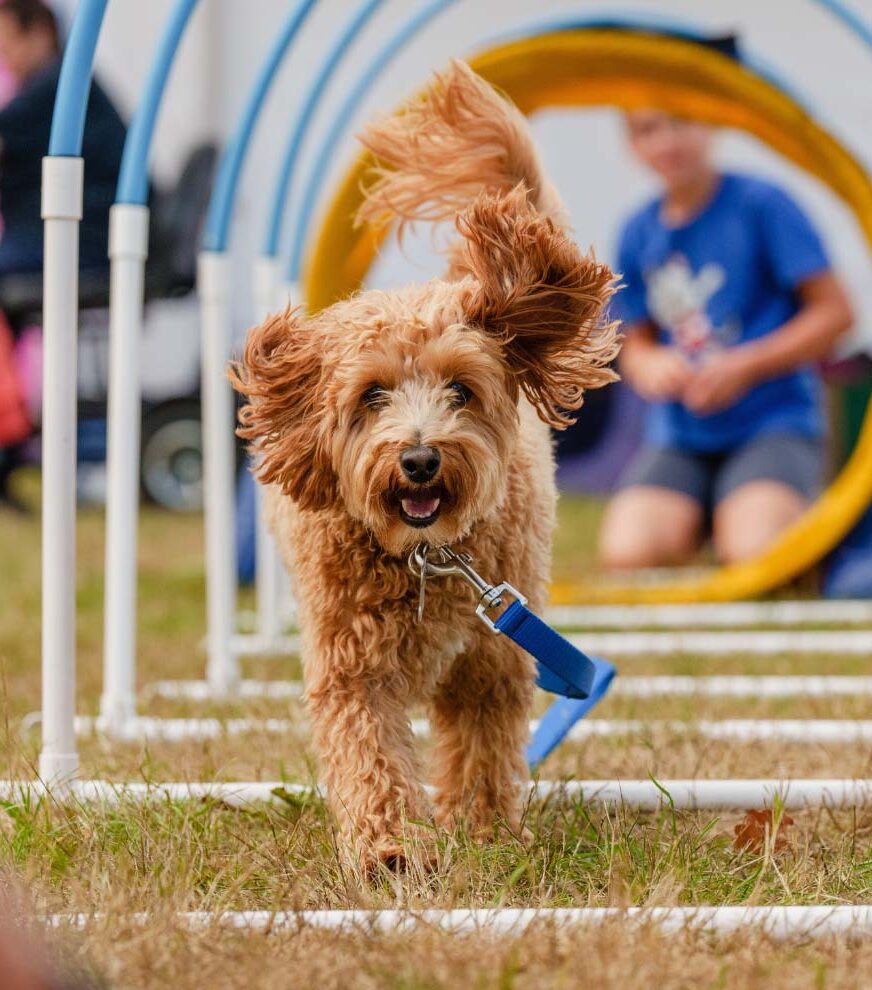 A massive festival especially for dogs and their owners is back at Tatton Park this weekend.
Described as being the "ultimate dog's day out" and created by dog-lovers, for dog-lovers, DogFest returns to Cheshire by popular demand for another thrilling two-day event, so you and your pup can "try your paw" at a whole host of activities.
Dog diving, agility courses, the ever-popular hay bale race, or entering the Fun Dog Show for your chance to win 'Best in Show', are just some of the things four-legged friends can get involved with.
Find out more and grab tickets here.
___
Father's Day Screenings
King Street Towhouse
Friday 16, Saturday 17 & Sunday 18 June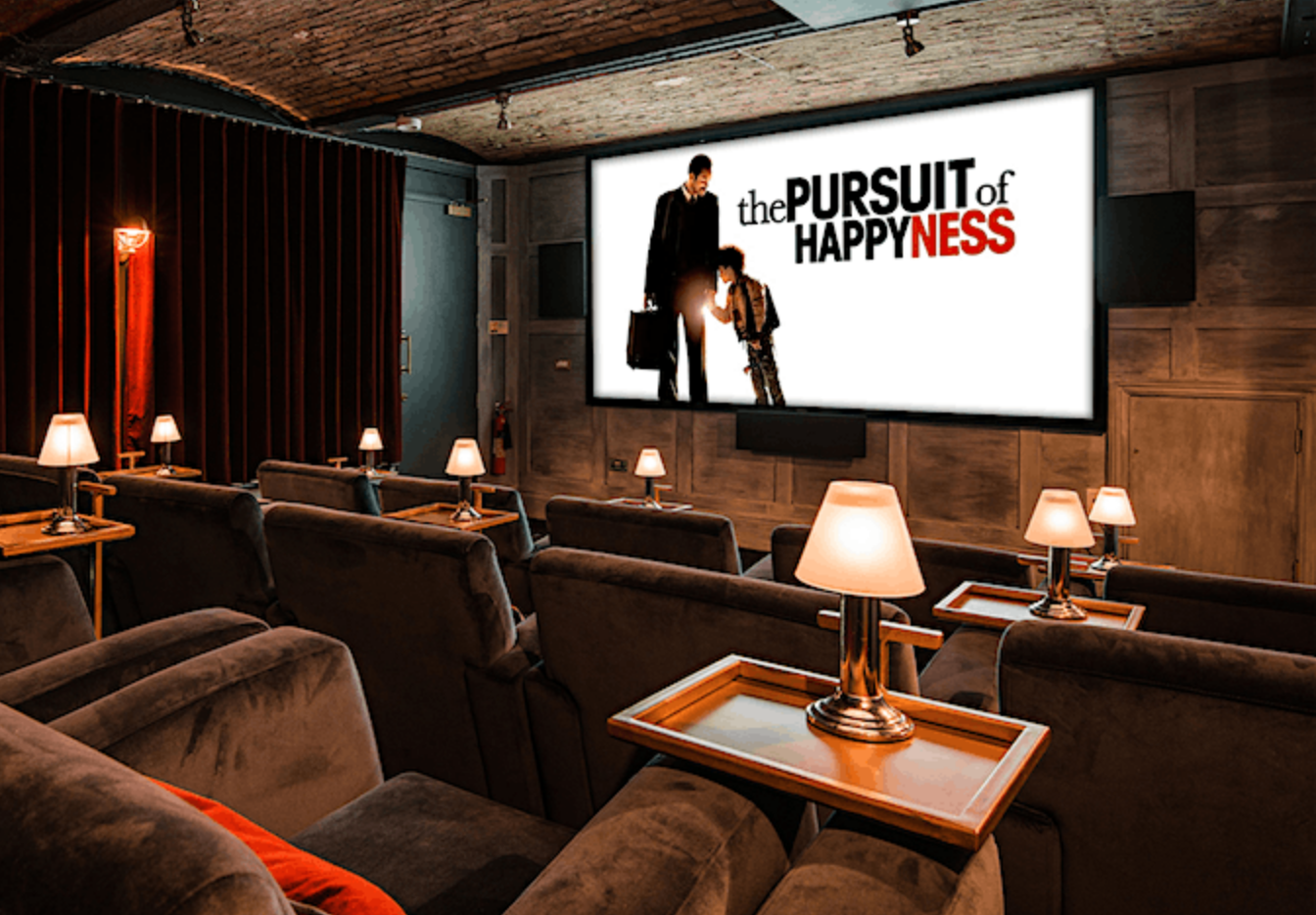 King Street Townhouse, is celebrating dads, grandads, and as-good-as-dads with a selection of themed Father's Day film screenings at its very-own exclusive underground cinema this weekend.
With something for everyone to enjoy on the lineup, you'll have the opportunity to immerse yourself in the captivating worlds of aliens, superheroes, boxing legends, interstellar adventures, and high-octane aerial combat, as six smash-hit films will be screened over three days.
Optional additions to enhance the Father's Day celebration include whiskey cocktails, lager, pic 'n' mix, and mouth-watering burgers, all served to your seat for the ultimate indulgence.
Find out more and grab tickets to each film screening here.
___
Madre
KAMPUS
Saturday 17 June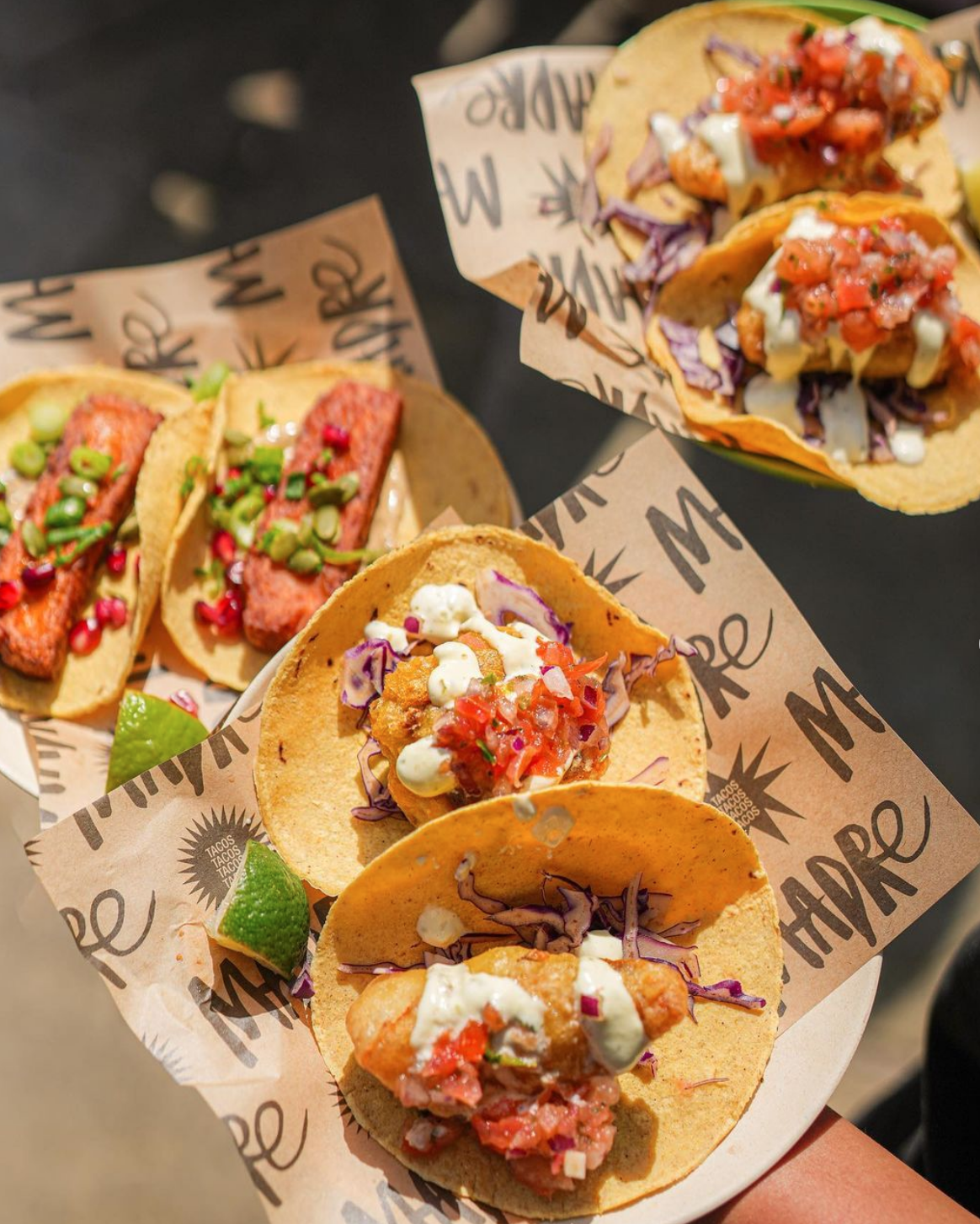 Liverpool's beloved taco joint Madre is bringing the spirit of Mexico City to Manchester when it opens at KAMPUS this Saturday.
With a menu made up of mouth-watering tacos, wood-grilled seafood and steaks, plus fresh oysters and ceviche straight from a huge ice counter, and a drinks list celebrating agave, this is a new opening you don't want to miss.
Evolving from a lunch spot to a buzzing bar with Mexican party vibes as the sun goes down, expect a destination that celebrates Mexico City's cuisine, culture and personality in equal measure.
Find out more here.
___
GASP! Horror Festival
Cultplex
Saturday 17 & Sunday 18 June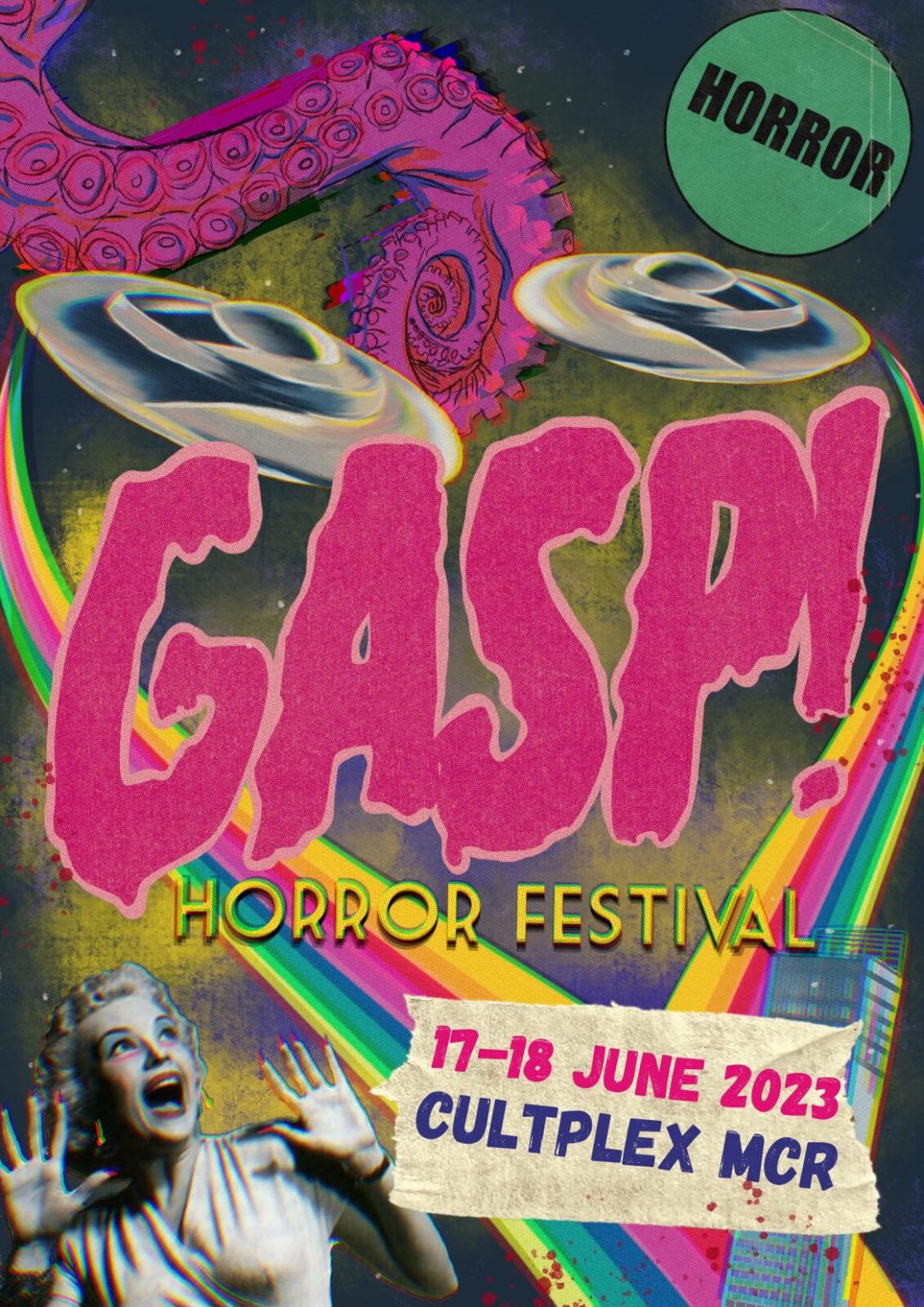 GASP! Horror Festival is Manchester's only horror film festival dedicated to minority filmmakers.
Taking over Manchester's home of cult cinema, video games, and "cool nerdy events", Cultplex – which is tucked away within the award-winning venue GRUB in Cheetham Hill – this weekend, there's truly something for everyone within on the packed festival lineup that features the best new horror films by some of the most exciting filmmakers working today.
Six feature-length films and two short film showcases by female filmmakers, foreign language filmmakers, people with disabilities, people of colour, and the LGBTQ+ community make up the lineup.
Find out more and grab tickets here.
___
Art With Affinity
Spinningfields
Sunday 18 June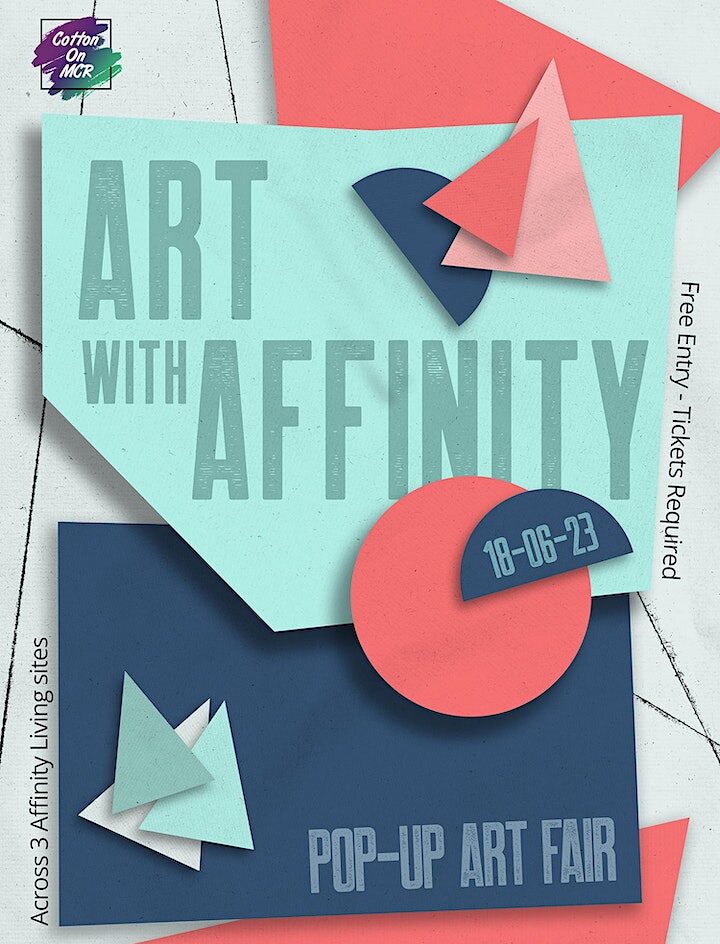 City centre apartment brand Affinity Living is hosting Spinningfields' biggest art event in collaboration with Cotton On MCR this weekend.
Taking over the whole Affinity Living neighbourhood this Sunday 18 June from 12-4:30pm, Art With Affinity is a completely free public event where everyone is welcome to head on down and celebrate Manchester's fabulous art scene in all its glory.
You can expect over 25 of the city's best independent and local artists selling a huge range of artisanal and small batch artwork, prints and paintings, ceramics, jewellery, textiles, and more.
Find out more and grab tickets here.
___
Featured Image – Madre | DogFest