What's On
The best things to do in Greater Manchester this week | 28 March – 3 April 2022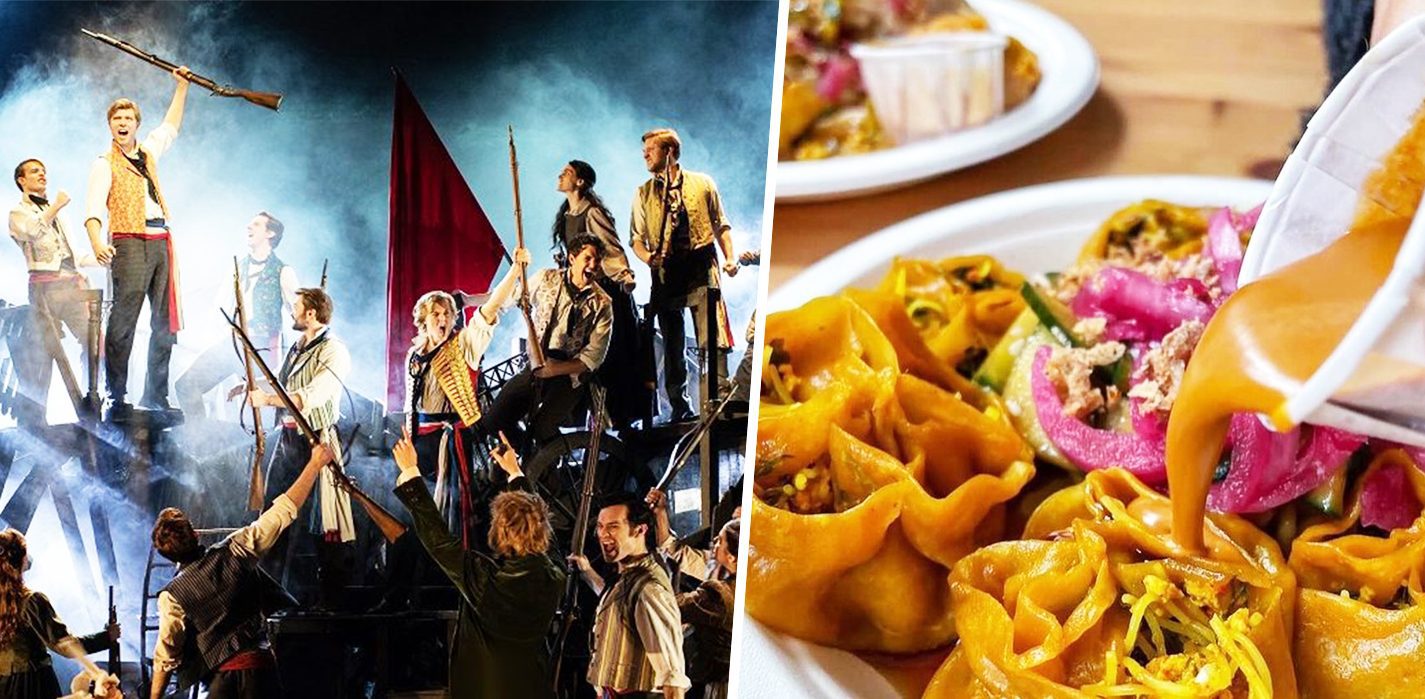 It's time to wave goodbye to March, and say hello to another new month.
With Spring officially here and April arriving this week, new beginnings are all around and there's a lot to celebrate, so we've cherry-picked a few of the best things happening and to put together another fresh edition of our 'what's on' guide for the city of Manchester and beyond.
As always, some of the events we're going to mention here are completely free, which is great for those looking to keep things on the cheaper side, while others will set you back a few pounds, and many will need to be booked in advance.
Here's our top picks.
___
The Chocolate Factory
Trafford Centre
Monday 28 March – onwards
An immersive chocolate factory experience has opened at the Trafford Centre this month, and it's ready to make all your "sweetest dreams come true".
After enjoying success in Madrid, Barcelona, and London, The Chocolate Factory has now made its way over to us in Manchester, and it's described as being a "theatrical candy-themed experience" where you'll get to explore a variety of colourful rooms, take some magical selfies, and most-importantly, satisfy your sugar cravings and eat some delicious sweets.
Set on the ground floor of the iconic shopping centre, The Chocolate Factory lets you take a trip through different worlds, with every room "filled with new discoveries".
You can find out more and book tickets here.
___
Urban Playground
Manchester Arndale
Monday 28 March – onwards
Did you see that a massive new attraction has opened in the heart of Manchester city centre, and it's giving visitors the chance to take on The Cube?
Spread over two floors and spanning 4,000 sq metres, Urban Playground has taken over a row of units that once housed Arcadia shops Burton, Miss Selfridge, Evans and Dorothy Perkins, and inside, there's a high-tech mini golf experience, and the first UK branch of burger restaurant The Butcher.
ITV's The Cube has also been brought to life at Urban Playground, with teams of four taking on deceptively-simple tasks inside the high-pressure confines of the familiar perspex box, with games like taking on obstacles blindfolded and collecting balls in a set time window.
Tickets for 'The Cube Live' range from £30 to £45, and you can find out more here.
___
Heaton Hall Tours
Manchester
Monday 28 March – onwards
The latest phase of £5 million repair works to the historic Heaton Hall have now officially been completed, and tours have started back up.
Standing as one of a very few Grade I listed buildings nationally, and designed in 1772 by esteemed architect James Wyatt, Heaton Hall is undoubtedly one of the North West's most important heritage assets, yet despite this, has remained on Historic England's 'At Risk' list for many years.
To help preserve the building, Heaton Hall received key funding support from Historic England and Manchester City Council to ensure the building is protected in the future and to complete essential maintenance works.
These maintenance works and ongoing repairs were started over three years ago, and have now been completed to help protect the architectural gem for future generations.
You can find more information and book a tour of Heaton Hall here.
___
Stand Up for Ukraine
Frog & Bucket Comedy Club
Tuesday 29 March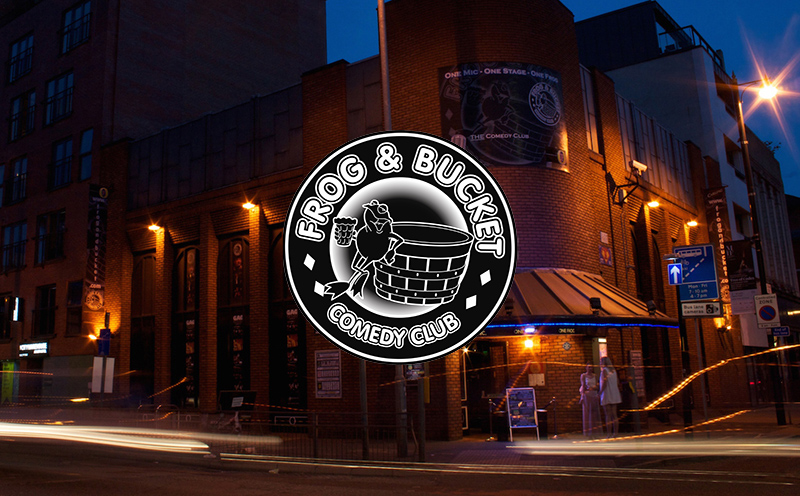 Legendary city centre comedy club Frog & Bucket has helped launch the careers of many well-known comedians and emerging talents over the years, but now, some of the North's biggest and best names are coming together for one-night only to raise worthy funds for those affected by the ongoing conflict in Ukraine.
Stand Up for Ukraine will feature sets by Sarah Millican, Johnny Vegas, Jonathan Mayor, Daliso Chaponda, Nina Gilligan, Daisy Earl, Mick Ferry.
All funds will go to The Red Cross, and you can grab tickets here.
___
Les Miserables
The Lowry Theatre
Tuesday 29 March – onwards
It's undoubtedly one of the most famous and beloved musicals of all time, and now, Cameron Mackintosh's critically-acclaimed production of Boublil and Schönberg's Les Miserables is arriving at The Lowry Theatre in Salford this week.
This brilliant new staging has taken the world by storm and has been hailed "Les Mis for the 21st Century".
With scenery inspired by the paintings of Victor Hugo, the magnificent Les Mis score includes the songs, I Dreamed a Dream, On My Own, Bring Him Home, One Day More, Stars, and many more.
You can grab tickets here.
___
Vegan Cookery Class – Curries
Food Sorcery
Wednesday 30 March
Didsbury's very-own cookery school Food Sorcery is hosting a Vegan Cooking Class this week, and it's dedicated to curries.
Vegan cooking opens the door to a vast array of dishes, cooking styles, techniques, and most-importantly, fantastic flavours, but because it's such an huge area of cookery, it can become a little daunting, which is why Food Sorcery is giving you the chance to look at three different curries from around the world during this class, Sri Lankan, Japanese, and Indian, to give you a wealth of knowledge to enjoy a delicious plant based diet.
During the class, you'll get to enjoy the food you create as you cook it, or take the leftovers home with you afterwards, and you'll also get each of the recipes emailed to you too.
You can book your place on the class for £85pp here.
___
Camelot Rises
Chorley
Thursday 31 March – Sunday 3 April
28 Days Later, The Hills Have Eyes, and A Quiet Place 2 are just some of the chilling films showing at the North West's newest immersive drive-in cinema this week.
Northern kids of the 80s, 90s, and 00s will get the chance to revisit their youth and return to the legendary medieval-themed Camelot Theme Park in Chorley, which sadly closed for good back in 2012 and has been largely abandoned and derelict ever since.
This is an experience like no other though.
Hosted by Park N Party – the team also behind sell-out seasonal drive-in events SecretCity, ScareCity, and ChristmasCity – visitors in up to 300 cars get to park up and watch a series of horror films across 12 weeks at 'Camelot Rises', but only after they have survived a terrifying one-mile journey through what has been described as a "zombie-infested wasteland".
You can find out more about Camelot Rises and grab tickets here.
___
Moxy Muzik w/ Darius Syrossian
Joshua Brooks
Friday 1 April
City centre bar, restaurant, nightlife destination, and live music venue Joshua Brooks is welcoming popular Greater Manchester-based DJ Darius Syrossian for a special three-hour set, supported by special guests Madvilla, and Jordan Masters, as well as a bar hosted by Mike Lavercombe & Friends.
You must be over 18 to attend, with ticket prices starting at £14.
You can grab tickets here.
___
Lakeside Dining Domes
Heaton Park
Friday 1 – Sunday 3 April
Heaton Park has revealed a new trio of scenic lakeside dining domes, and it's perfect for those looking for a unique afternoon tea experience in Manchester.
Situated in Manchester's largest park with stunning views of the lake and gardens, not to mention the Grade-I listed Heaton Hall close at hand, the domes are private and heated to ensure maximum comfort, and they offer an extra special afternoon tea experience surrounded by nature.
There's a seasonal menu that features a number of different afternoon tea options, including vegan options too, all for £23.95 per person.
You can find out more, and grab tickets here.
___
East & Southeast Asian Food Fair at GRUB
Cheetham Hill
Friday 1 – Sunday 3 April 2022
Manchester's largest street food fair GRUB – which is currently based at the Red Bank Project just outside of the city centre in Cheetham Hill – is hosting an East & Southeast Asian Food Fair this weekend, and it's set to be a popular one.
With food traders Little Yellow Rice Co, Osaka Local, Oi Dumplings, Korean Grub Club, and Amai Desserts all lined up, not only will there be a wide range of delicious street food and desserts to try out, but local Southeast Asian gin slingers Tarsier will also be there all weekend to provide perfect serves and cocktails.
The event is free to attend, and you can find more information and grab tickets here.
___
Totally Roarsome
Arley Hall
Saturday 2 & Sunday 3 April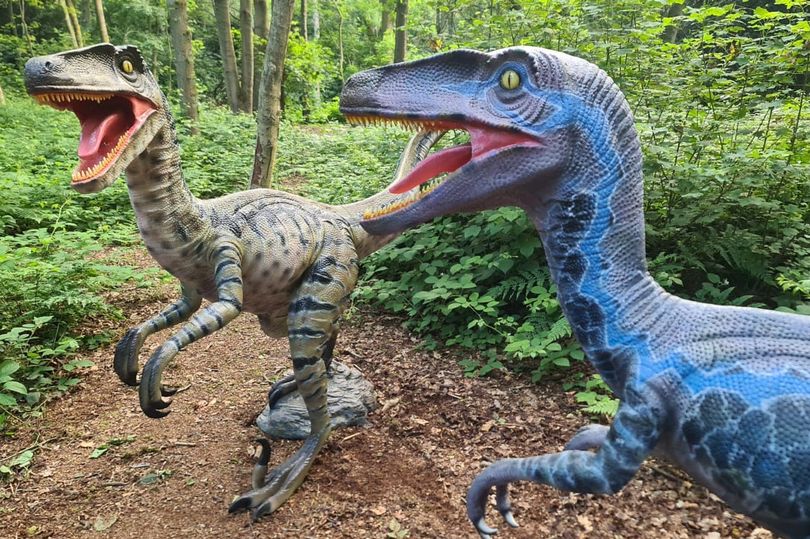 One of the North West's most-popular outdoor events has reopened near Manchester, and it's an ideal day out for families this month.
For the past two years, Totally Roarsome has taken the region by storm and has seen visitors flock from far and wide after it opened in untouched woodland following the initial lifting of lockdown restrictions in mid-2020, before returning after popular demand for the Easter half term in 2021.
And now, it's found a new home for 2022's event at Arley Hall in Cheshire.
There'll be more than 200 individual dinosaur models making up the woodland trail this year, with tickets priced at £8.95 and already selling fast.
You can find out more and book tickets here.
___
Coronation Street: The Tour
MediaCityUK
Saturday 2 & Sunday 3 April
Coronation Street: The Tour has returned after a two-year hiatus this month to give you the chance to see the hidden world of the nation's most-famous cobbles that lies behind the camera at the external sets at MediaCityUK in Salford.
Following in the footsteps of all your favourite characters, during each 90-minute tour, fans of the show will get to walk around all the famous sets of the Rovers Return, Roys Rolls, Underworld, and The Kabin, and so much more, and tour guides will share all the secrets of the show while they take you around locations of iconic moments from the soap.
There'll also be plenty of chances to get that all-important Corrie selfie too.
You can find out more and book tickets here.
___
Featured Image – The Lowry / GRUB MCR