What's On
The best things to do in Greater Manchester this week | 31 May – 6 June 2021
A go-to guide for what's on and what's happening in the region this week.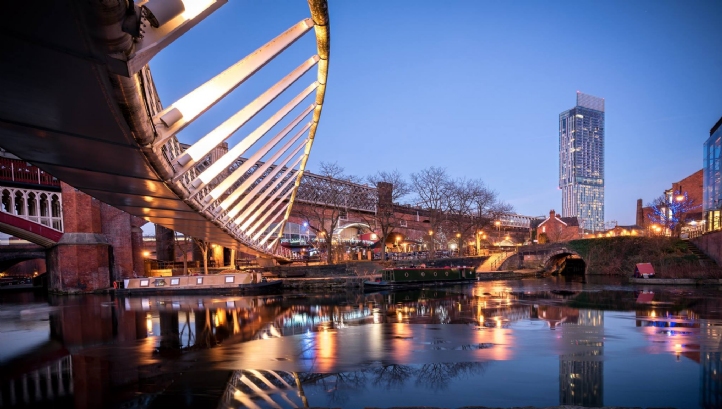 Summer 2021 is almost upon us.
It's been a couple of weeks since the national lockdown restrictions were relaxed – and Manchester has started springing back into life again, with some much-needed warmer weather promised to us over the coming days.
With things looking up and sunny days on the horizon, we've put together another edition of our 'what's on' guide for the city of Manchester and beyond.
Some of the events we're going to mention here are completely free, others will set you back a few pounds, and most will need to be booked in advance – but all are COVID-secure in order to keep you as safe as possible.
Here's a few of our top picks.
___
Craft + Flea Market
Manchester Cathedral
Monday 31 May
Craft + Flea is returning to Manchester for a pop-up market once again this Monday (May 31), filling the Cathedral inside and out with the best of the city's local produce, street food, vintage items and collectables.
Craft + Flea is a new spin on the makers market that brings together talented, independent designers, producers and collectors, each handpicked for their quality, on-trend products.
Entry to the market will be £2 – with under 12s free – and you can find more information here.
___
Box on the Docks
MediaCityUK
Monday 31 May – onwards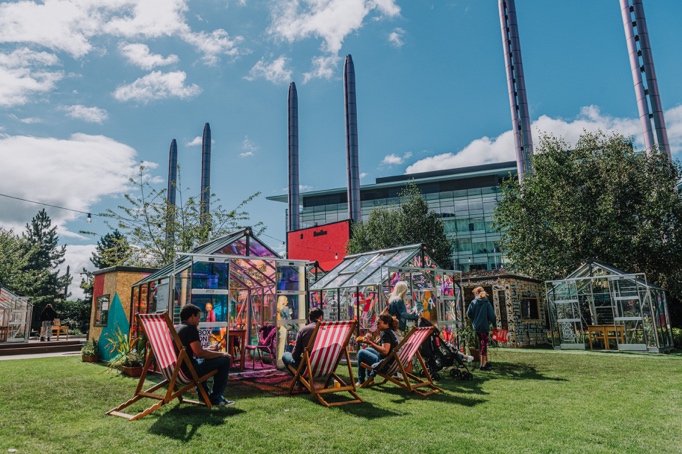 MediaCityUK's popular outdoor dining concept Box on the Docks (BOTD) is welcoming customers back to its waterside 'pods' this week, with the collection of 30 sheds and greenhouses having undergone renovation from local artists.
An exciting range of residents are moving into the neighbourhood for the summer, along with beloved local eateries from across the region such as Grandad's Sausages, I Knead Pizza, Bada Bing Deli and Batard Bakery.
You can find more information about Box on the Docks 2021 here.
___
Electric Gamebox
Manchester Arndale
Monday 31 May – onwards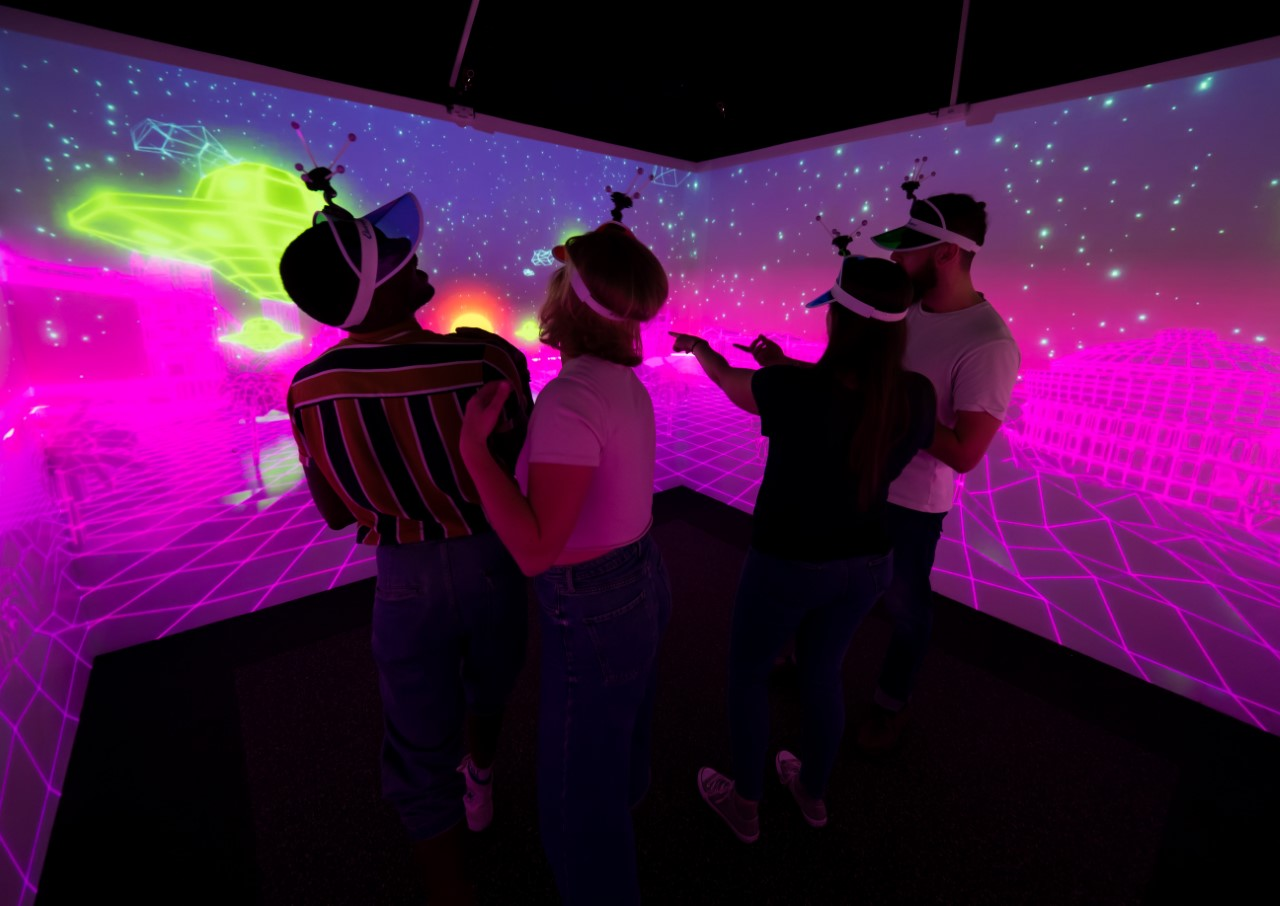 Electric Gamebox – the immersive group gaming experience that lets players transport themselves into another reality – has now reopened its doors at Manchester Arndale, with a choice of five exhilarating immersive games lasting between 30-60 minutes.
After months stuck at home, Electric Gamebox delivers a truly interactive experience that the whole group can get involved in.
The games take place within a futuristic 'Gamebox' – a room that uses projection mapping, touch screens, surround sound and motion tracking technology. Working together in groups of between 2-6, the high-energy entertainment experience requires no heavy wearables or equipment, just a cool visor given upon arrival.
You can find more information, and book your tickets here.
___
RHS Garden Bridgewater
Salford
Monday 31 May – onwards
Did you see the RHS Garden Bridgewater has finally opened to the public?
As many Greater Manchester residents will know, the opening of the Royal Horticultural Society's (RHS) newest £44 million garden attraction – which is located off Leigh Road in Worsley – has been delayed on a number of occasions due to ongoing restrictions amid the pandemic, but now it's been revealed that visitors will be welcomed for the first time in May.
The 154-acre garden at the former Worsley New Hall estate is the biggest hands-on horticultural project undertaken in Europe since planning permission was granted in 2017.
It will be the first-ever RHS Garden located in an urban area.
You can find more information and grab tickets ahead of the grand reopening here.
___
Snorkel with Sharks
SEA LIFE Manchester
Tuesday 1 – Sunday 6 June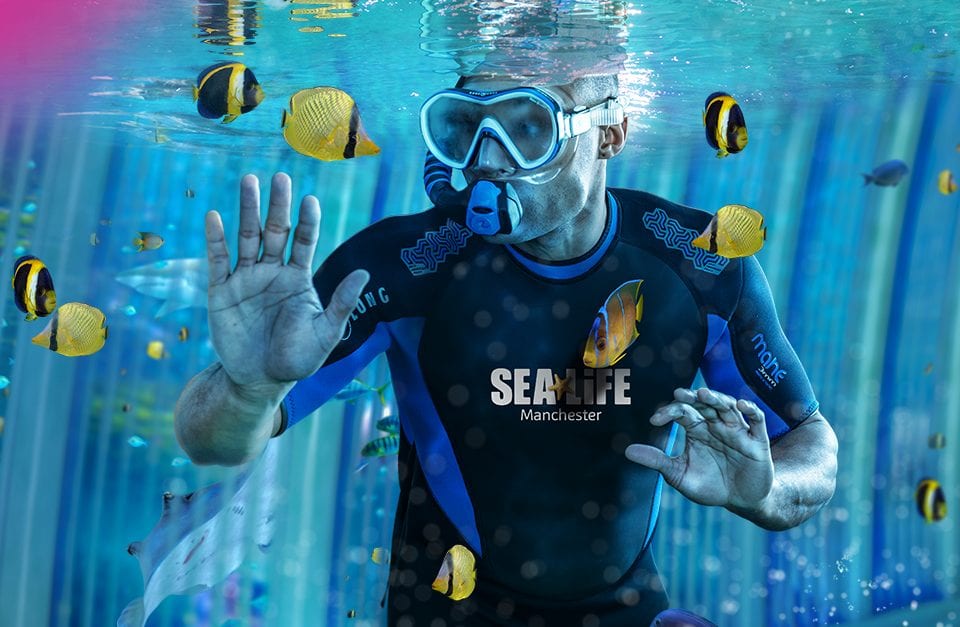 SEA LIFE Manchester has launched a brand new snorkel cage experience that's letting people get closer than ever have before to more than 1,000 creatures of the deep at the Trafford Centre-based marine life aquarium.
Snorkel with Sharks is a one-hour surface snorkelling adventure, suitable for swimmers age 10+ and includes a full briefing, introduction to the incredible creatures you can expect to see, and 20 minutes snorkelling in the purpose-built shark cage.
Tickets cost £40 per person, and the session can be booked for two to four people from the same household or bubble.
You can find more information and book your tickets here.
___
Top Secret
Science and Industry Museum
Wednesday 2 June – 31 August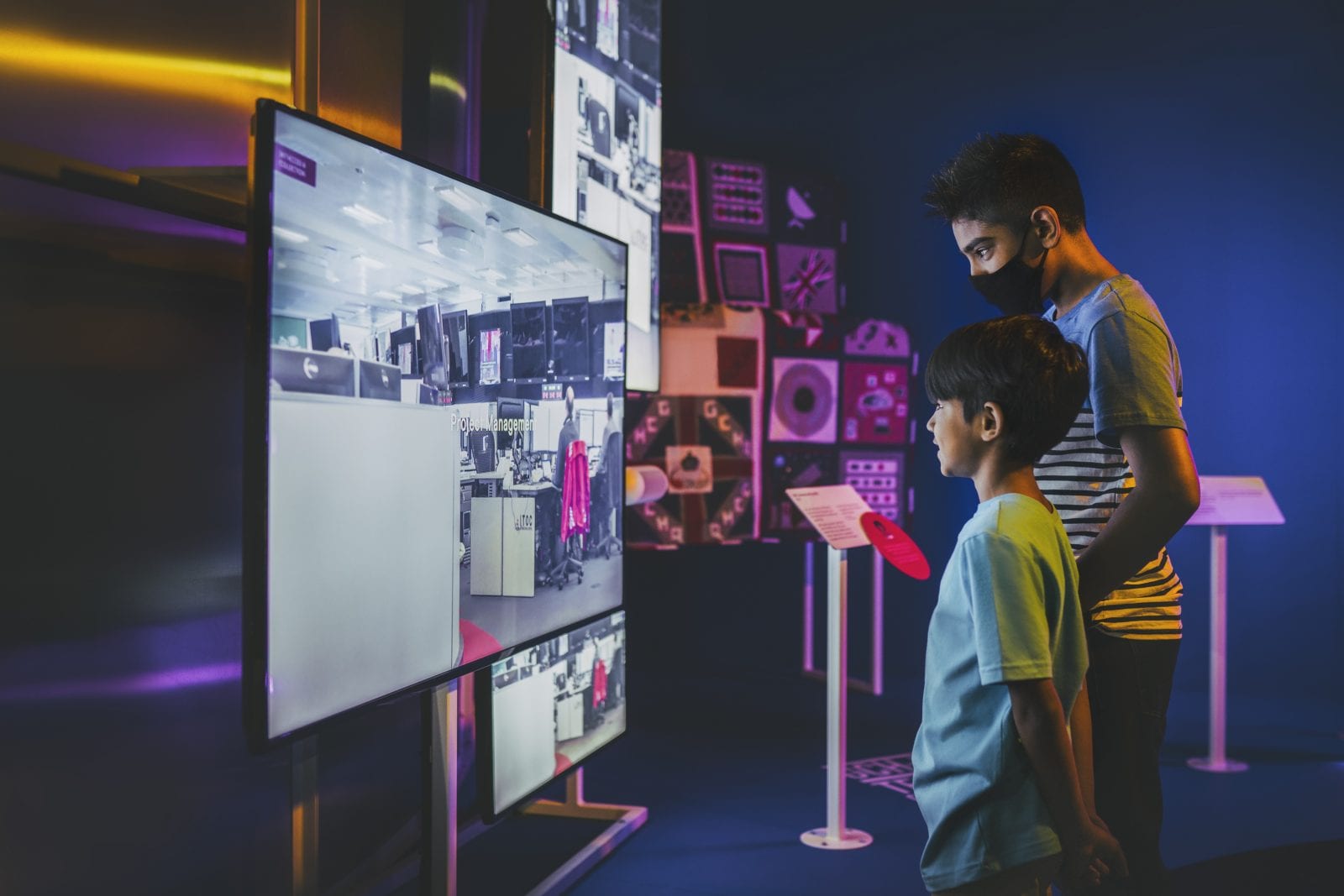 Top Secret: From Ciphers to Cybersecurity will pore over a century's worth of secret communications and intelligence in an exhibition containing over 100 objects from GCHQ and the Science Museum Group.
The exhibition will include, for the first time, objects related to Alan Turing and his team's work intercepting German comms at Bletchley Park.
Visitors can also explore how Britain protected its skies during WWI, how codes were cracked in WWII, and the ways in which intelligence agencies foiled one of the most successful spy rings operating during the Cold War.
The exhibition will also explore modern digital security – considering recent examples of major cyber hacks such as the WannaCry attack on the NHS.
You can find more information here.
___
A Midsummer Night's Dream
Homeground by HOME
Thursday 3 June – Saturday 26 June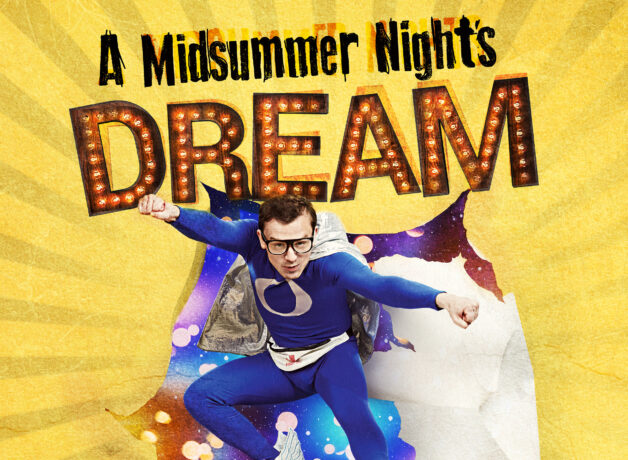 Already being billed as one of the most exciting and inventive Shakespeare productions of recent years, with rave reviews coming in early, this is your chance to experience a riotous version of A Midsummer Night's Dream reimagined as part of our HOME MCR's summer programme at the brand-new, festival-style outdoor events hub, Homeground.
Suitable for ages 12+ and featuring live music, young lovers and warring fairies cross paths in this irreverent adaptation of one of Shakespeare's best-loved plays.
You can find more information and book your tickets here.
___
Manchester Flower Show
City Centre
Monday 31 May – Sunday 6 June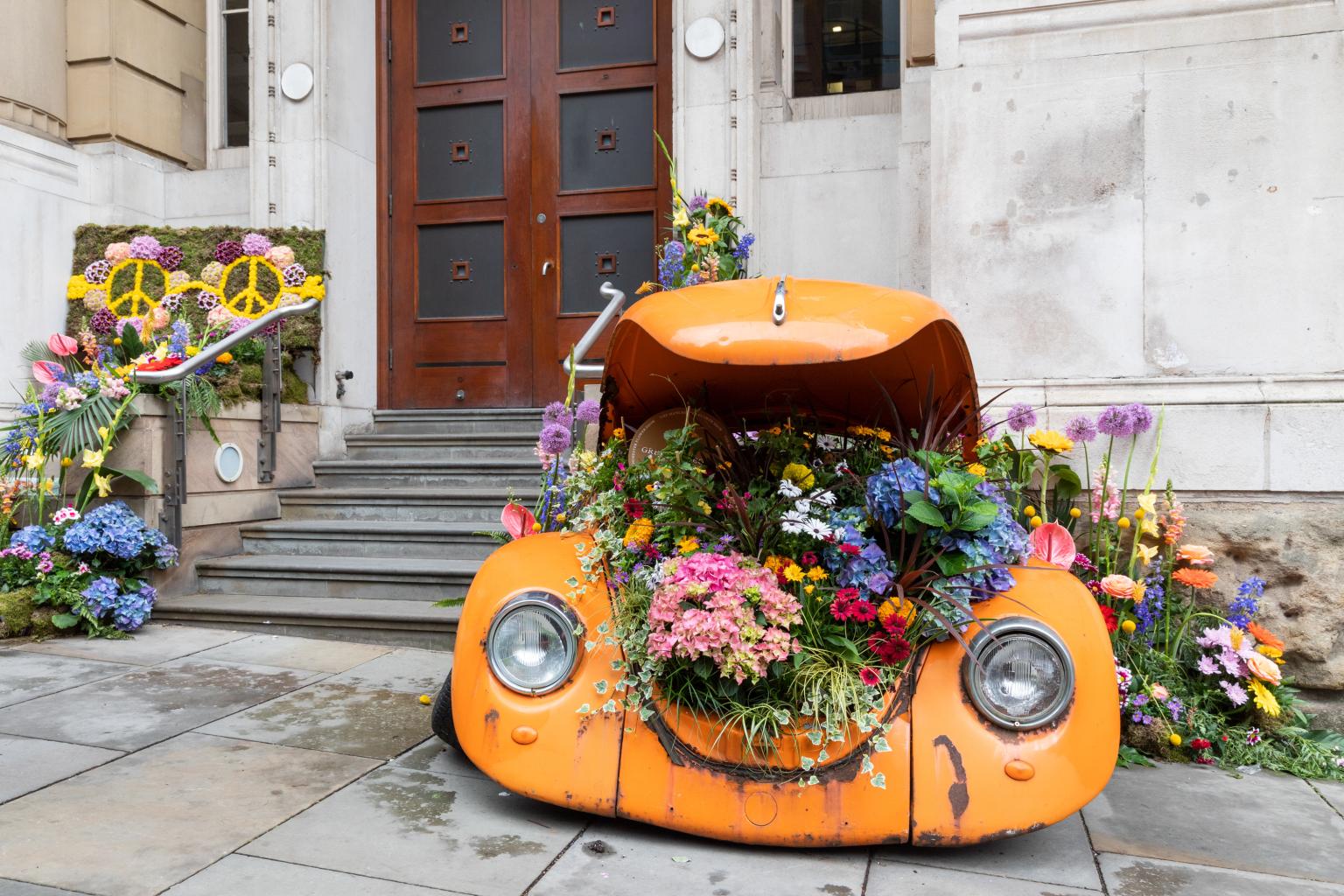 Manchester is about to become the most picturesque place in the country this weekend (May 29), as the city gets dressed up in celebration of the annual Flower Show.
Organised by CityCo and Manchester BID, the nine-day festival – dubbed the "most Instagrammable event of the year" – will see Manchester draped from head to toe in magnificent floral tributes; with plants and flowers covering landmark buildings, shop windows, doorways, balconies, statues and fountains.
Manchester Flower Show will run until Sunday 6 June, and you can find more information here.
___
Ancoats Pop-Up Market
Ancoats
Saturday 5 June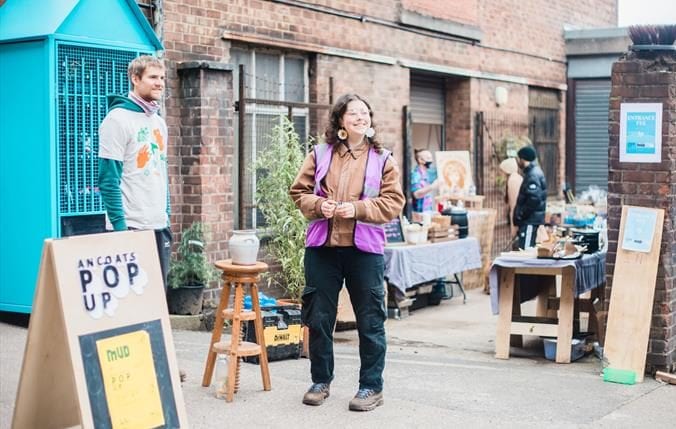 Nestled among the backstreets of Manchester and tucked into the courtyard of an old, red-brick historic mill, Ancoats Pop Up Market is a weekly-run market event which has teamed up with MUD (Manchester Urban Diggers) to supply the neighbourhood with a wealthy selection of fresh, organic and locally-grown fruit and veg, as well as dry goods, all throughout May.
The market also features Manchester-based stallholders serving speciality coffee, locally-brewed rum liquors, locally-sourced bakes and crafts, and more.
Street food and freshly-brewed coffee is also available while you browse.
You can find more information here.
___
Manchester Cheese Crawl
Central Manchester
Saturday 5 June
The Manchester Cheese Crawl is two hours of non-stop cheese-related fun, including everything from blue cheese tasting, to cheese quizzes, competitions and more.
Starting off in St Ann's Square, the tour wanders across the city and gives you the chance to try the finest cheeses Manchester has to offer along the way.
With tours taking place every Saturday until September 25, tickets cost just £25 each and include cheese samples, optional bread and crackers, and some red wine to complement.
You can grab your tickets here.
___
Coffee Lovers Class
Food Sorcery
Sunday 6 June
Didsbury's very-own cookery school, Food Sorcery, is hosting a special class where you can learn some fun facts and even a little bit of science about coffee.
During this three-hour session that's suitable for all abilities, you'll learn the differences in techniques used to make the perfect coffee, find out what'll work best for you at home and how to use all the kit that you bought and have tucked away in the back of the cupboard.
There'll be plenty of opportunities to practise your skills and even try a little latte art to impress your friends, too.
You can find more information, and book your place here.
___
Secret City
EventCity
Wednesday 2 – Sunday 6 June
Park N Party – the team that delivered both the sell-out successes of ScareCity, ChristmasCity and a number of other outdoor live events throughout 2020 – has launched a new venture titled SecretCity, and there's a whole host of immersive drive-in entertainment events happening this week.
There's screenings of cinema classics such as Dirty Dancing, The Lion King, Frozen, The Grudge, IT, and more all on show throughout the week.
Tickets must be booked in advance, and you can grab yours from £35 per car here.
___
Totally Roarsome
Mottram Hall
Monday 31 May – Sunday 6 June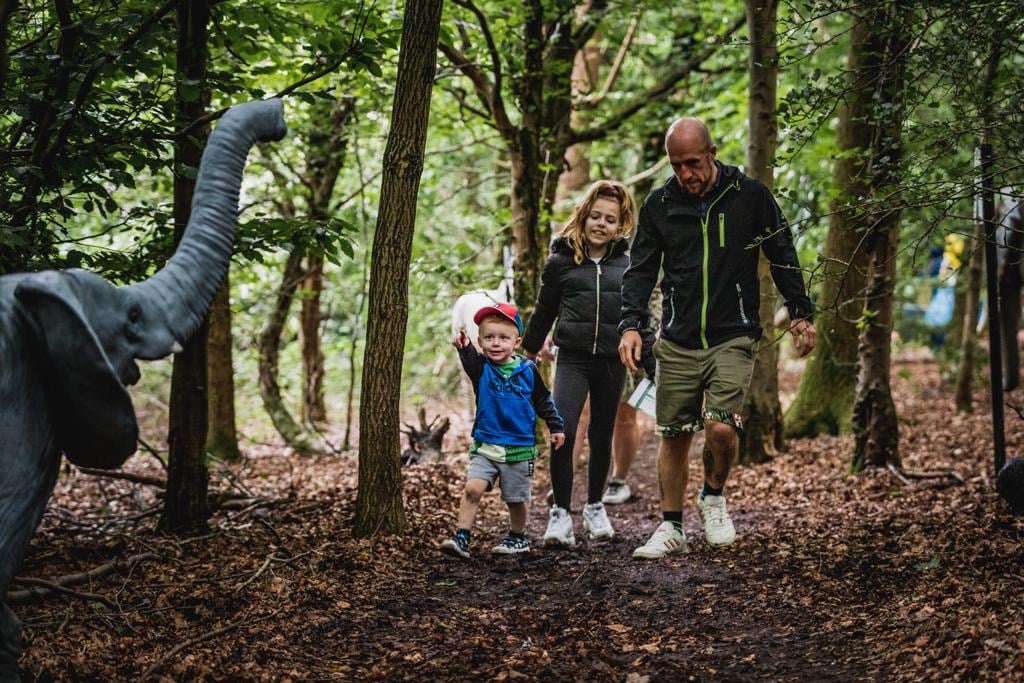 Totally Roarsome took the region by storm last summer after it opened to the public following the initial lifting of lockdown restrictions in mid-2020, with visitors flocking from far and wide.
Now at the new location of Mottram Hall, just over the border into Cheshire, Totally Roarsome features everything from dinosaurs, jungle animals and Arctic creatures, to superheroes, pirates and cartoon characters.
Tickets are priced at £7.95 per ticket (+ £1.50 booking fee, per transaction), and must be booked in advance online from the Totally Roarsome Facebook page.
You can find out more information, and book your tickets here.
___
OT Art Trail
Old Trafford
1 May – 31 July
The OT Art Trail – which has been organised by OT Creative Space and is funded by Arts Council England – sees a number of local artists work together with members of the Manchester community to create six individual large scale murals which have been painted onto walls and building gable ends around the area, including in Seymour Park and Ayres Road.
The new murals have added to murals and artwork already seen around Old Trafford.
The several new street art sites will be linked together via a downloadable audio tour, which is suitable for people of all ages.
Each mural centres around the theme 'community togetherness and diversity'.
You can find more information on The OT Art Trail via the OT creative SPACE website here.