Audio
Green Island is the Manc music festival you're all missing out on — and it's in a garden centre
They don't need any promotion, it sells every time without fail — but we're still going to shout about it anyway because you NEED to get a ticket to this thing.
We'll be completely honest, we didn't quite know what to expect when we first stepped foot into Green Island Festival back in June of this year; a festival in the middle of a community garden centre, who the hell put those two things together?
Believe us when we tell you we were by no means prepared for how much of a good time we ended up having after going along for our first visit and we can now confidently say we'll be going along again.
For those of you who have never heard anything about Green Island Fest, that's about as close to 'does what it says on the tin' as you can get with these kinds of things: every year, Hulme Community Garden Centre turns into this almost tropical island of music, dancing, food, drink, plants and so much more.
Now held over a trio of dates every summer since 2021, the annual festival takes over what is a beloved community and cultural institution down the road in Hulme and turns into almost a small-scale Glasto set amongst a green space just outside the city. It's simply unlike anything we've ever been to before.
First impressions — love at first sight
One of the first things that struck us about this festival as we walked into the venue, besides the abundance of colour and greenery — something that gave us an instance dose of happiness to start off the day — was, with the best will in the world, how almost casually thrown together a lot of it felt.
There were no big queues, barriers or large signs segmenting each section or stage, you just kind of strolled into this sun-soaked and extremely wholesome-looking party already in full swing and, fittingly, felt like you were being led down the garden path into a different world.
A table here and a tent there, people just sitting on a log, a patch of grass or even a bed of chamomile where you could rest your head and relax as you gazed up at the blue sky, everything felt a little bit slapdash in the best kind of way, somehow putting us at ease and exciting us at the same time.
One of the parts we often dread about festivals is the organisation: getting there and navigating the event once you're inside. While we know a lot of planning goes into making Green Island as wonderful as it is, it feels very free-form and spontaneous — always the recipe for the very best nights, in our opinion.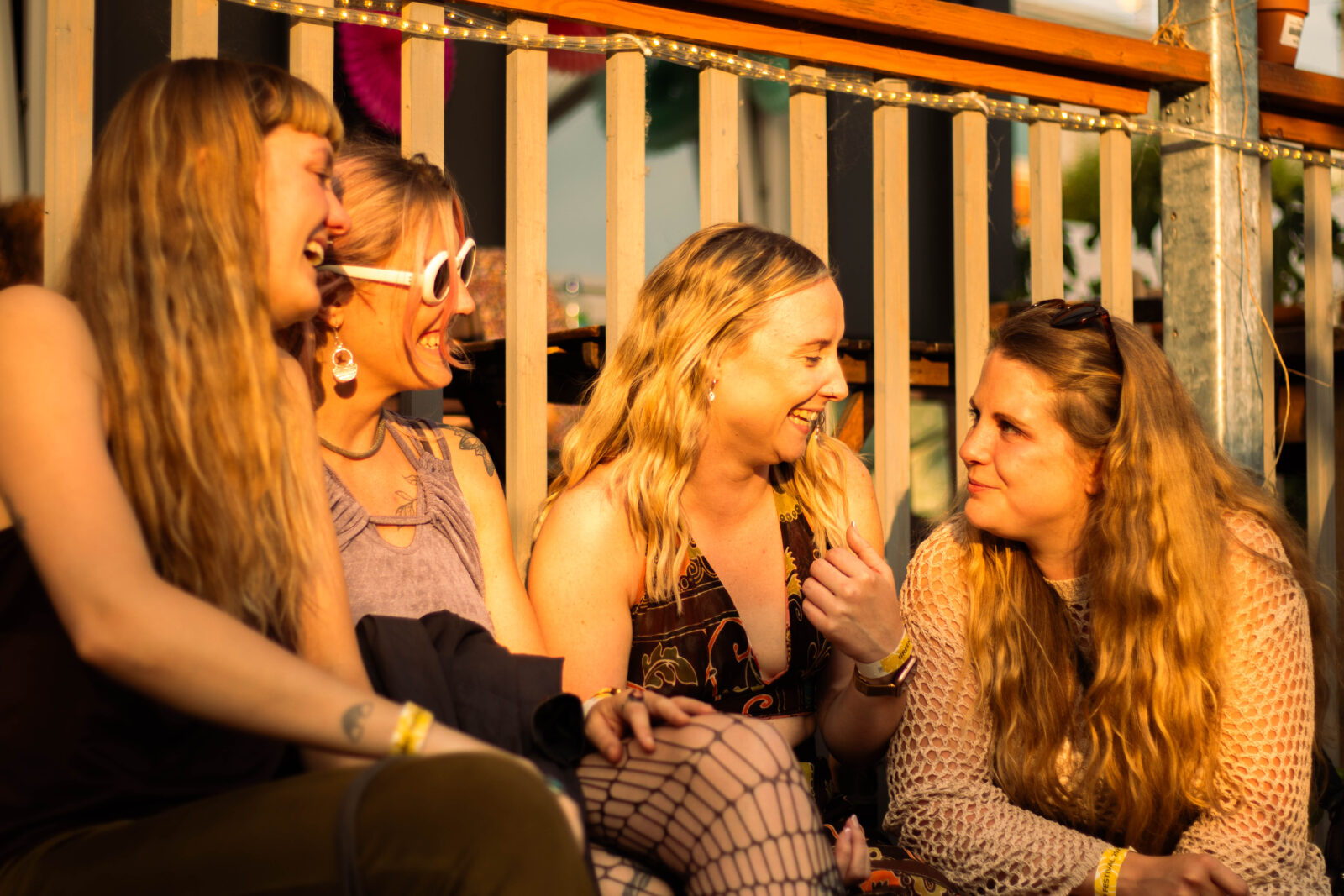 Fun for all the family (no, really)
And then there was the crowd, which was a wonderful mix of all different ages, cultures and backgrounds. We were told that this was a family-friendly event, but we really didn't expect to see a dad with a child wearing ear defenders strapped to his chest as they laughed and danced along to baby's first rave.
Turn one corner and you'd find people dancing to the wide variety of live music, but turn the next and you'd see kids playing, potting plants with their parents and dancing along with all the grown-ups. We weren't joking about the wholesomeness, it was genuinely one of the cutest things we've ever seen.
It was also completely accessible, meaning people with wheelchairs and mums pushing prams had no problem coming along to enjoy themselves. In fact, we had two new parents with and we're pretty sure they had an even better time than we did — those customisable cocktails and Midori dumplings was all they needed (get the paloma, trust us).
Even more charming was the fact that you'd occasionally see someone pushing a wheelbarrow past or doing some pruning in a greenhouse and it was at that point that we realised that the garden centre itself was running as usual and hadn't shut down to make room for the festival. They're one and the same.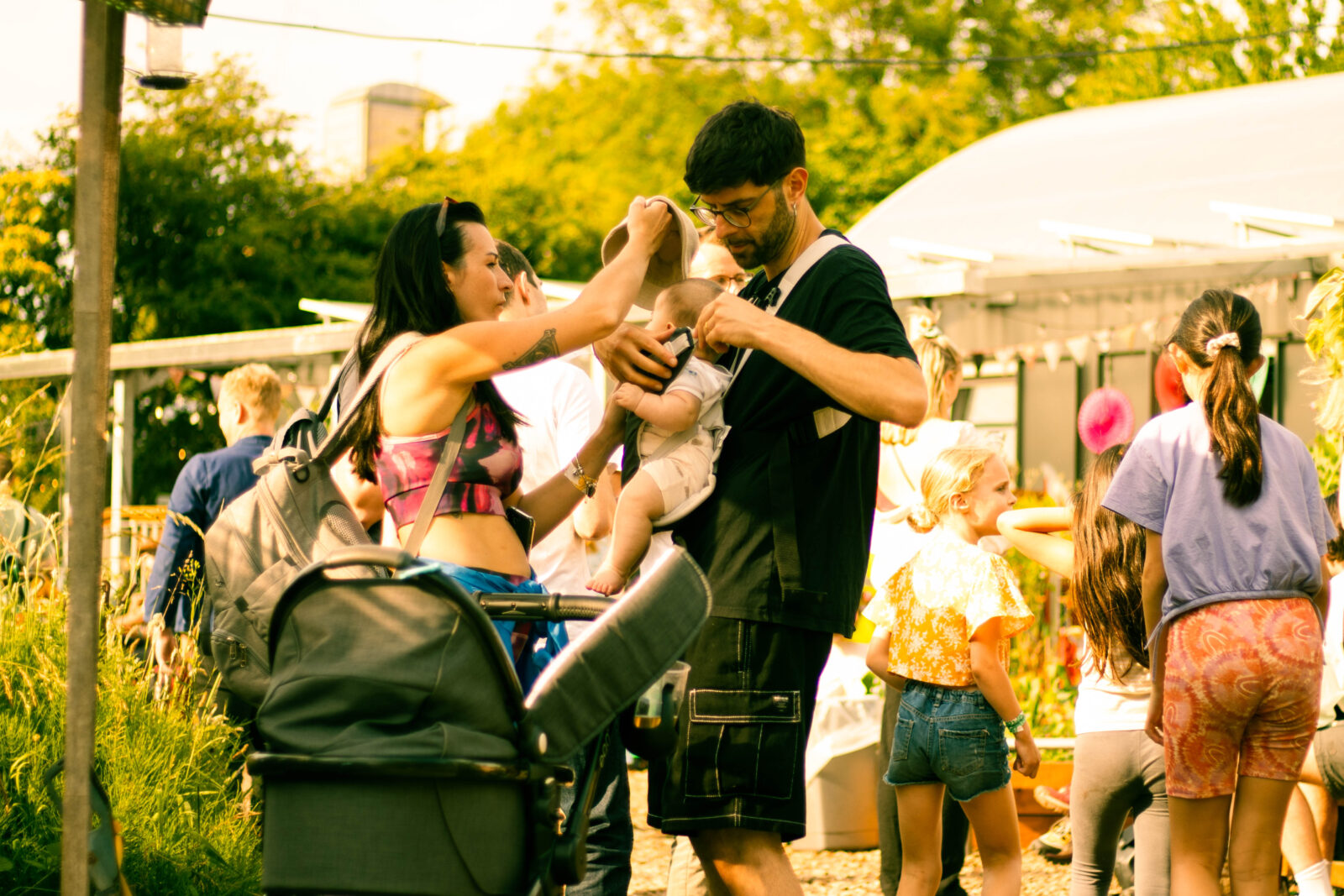 A stage for all seasons and the nightime transformation
Now, you can't talk about Green Island Festival without talking about the music itself and let me tell you, we had the BEST time singing and dancing along to pretty much every genre of music you could hope for across it's three areas: the main stage, the forest stage and the third which hosts a rotation of takeovers.
Teaming up with BBC Introducing and various up-and-coming artists both local and from all across the UK, we got to listen to everything from rap, grime and R&B to indie, ska, funk, soul, techno, house and plenty more. We know it sounds unlikely but we didn't hear a bad act all day long either, seriously.
If we had to pick a favourite, it would have to be the forest stage which made us feel like we'd been transported to some random disco jungle on the other side of the world and once the sun went down, we might as well have been at The Warehouse Project. It was an absolutely unmatchable vibe.
And then there was the afterparty over at Canvas which ran until late and we're not going to spoil for you, but all you need to know is that we had an amazing time and never wanted it to end. To be honest, that would be our main takeaway from the festival as a whole, we've genuinely become its biggest fans.
Read more:
From the folks at Seven Brothers slinging drinks across the multiple bars, the independent food traders serving burritos, butties and plenty of other top scran, to the staff at Hulme Garden centre's in-house Cafe Sorrel, everyone working at this thing helped make it a truly special event
And the best part is, this year's event isn't even over yet…
There might not be many tickets left for Volume II on Saturday, 29 July, but you can always try and grab one for the third and final day of Green Island Festival 2023 HERE.
We'll see you there for nothing but good times and greenery!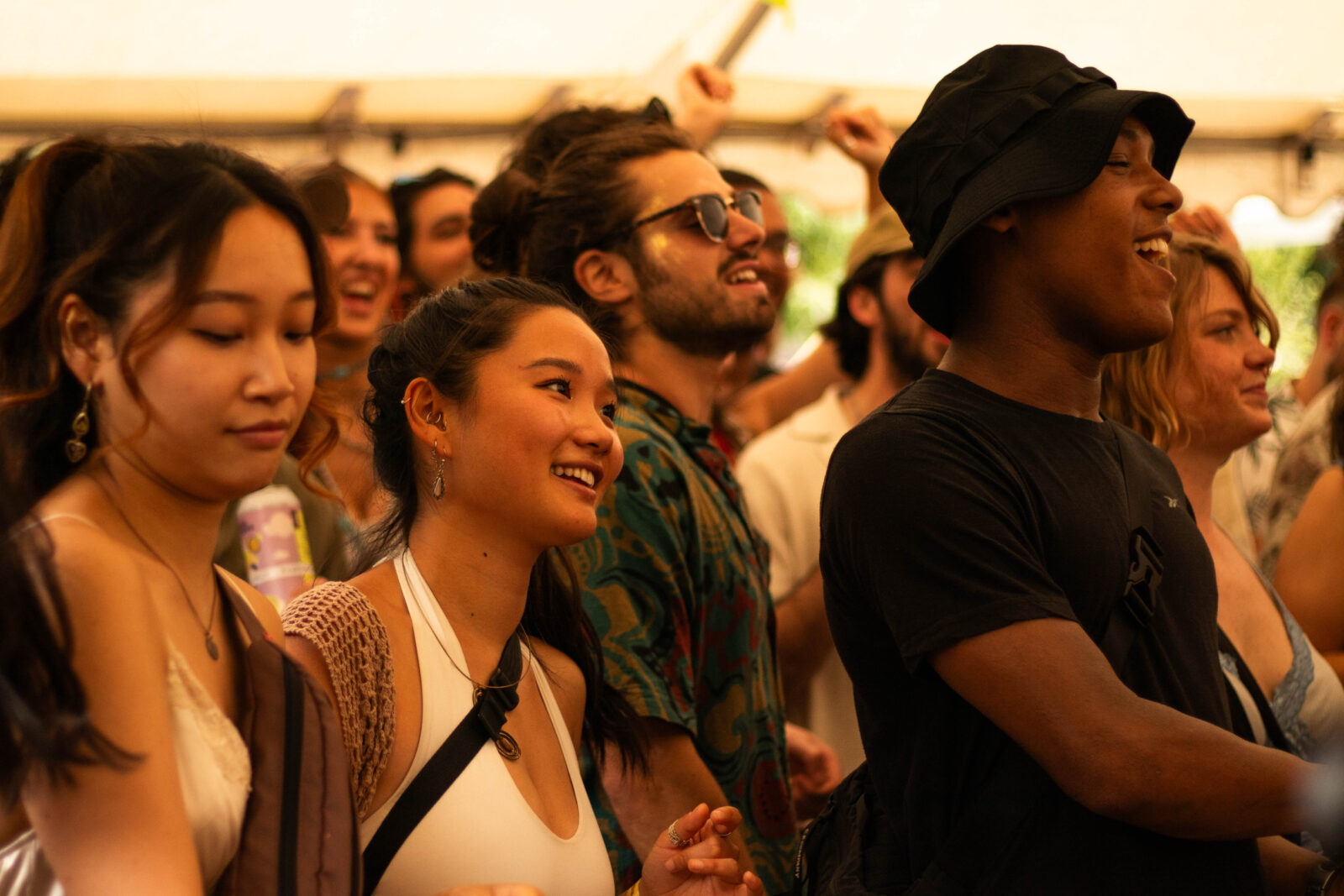 For all the latest news, events and goings on in Greater Manchester, subscribe to The Manc newsletter HERE.
Featured Image — Green Island Festival