Eats
The best restaurants and bars to open in Manchester in 2022
From divine pasta kitchens and stunning rooftop restaurants, to award-winning bars, street food stalls, backstreet sandwich dealers and quirky cafes, Manchester's food scene delivered in spades this year.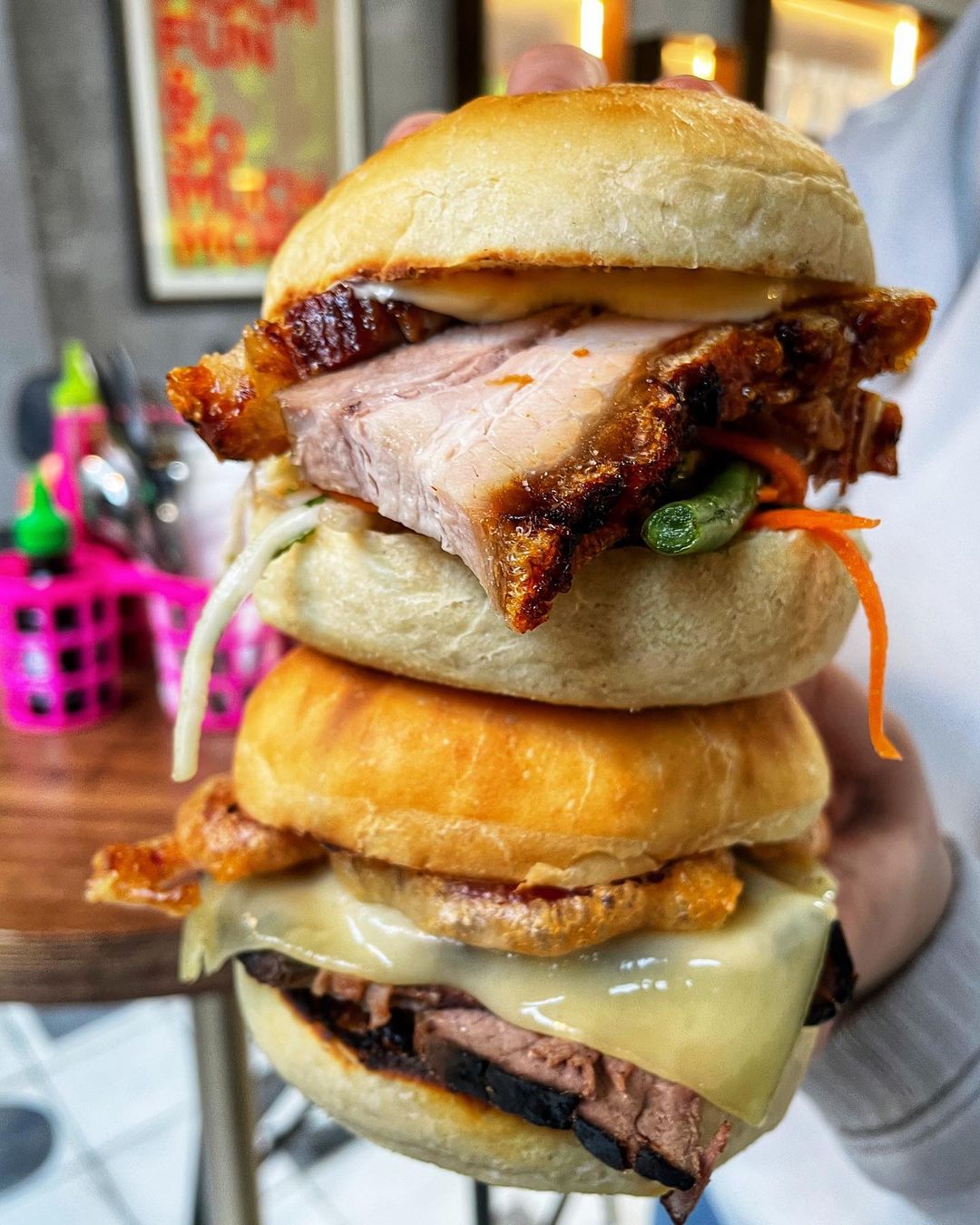 After a few dreary years of Covid lockdowns and weird rules on what constitutes a 'substantial' meal, 2022 brought some brilliant new openings to Manchester as UK operators got a spring back in their step.
From DIY furlough dreams made into a reality to big-time movers and shakers upping sticks from other cities to make their mark over here, despite rising living costs leading squeezed consumers to spend less Manchester's restaurant and bar scene hasn't shown much sign of slowing down.
Yes, there were some heartbreaking closures too – but for every place that shut its doors, it seems that two more opened in its stead.
Keep reading to discover our top picks of the best restaurants and bars that opened in Manchester in 2022.
Ornella's Kitchen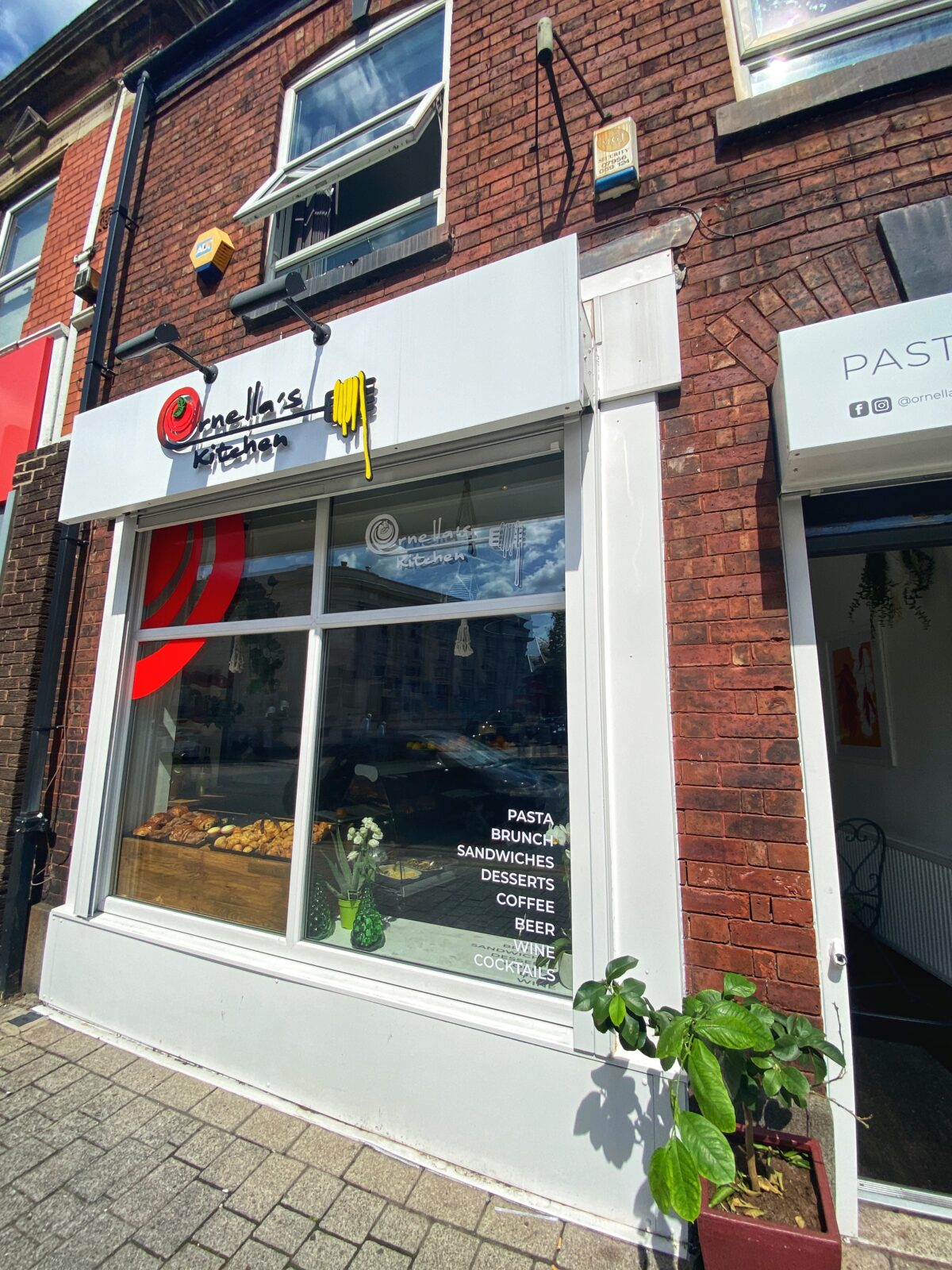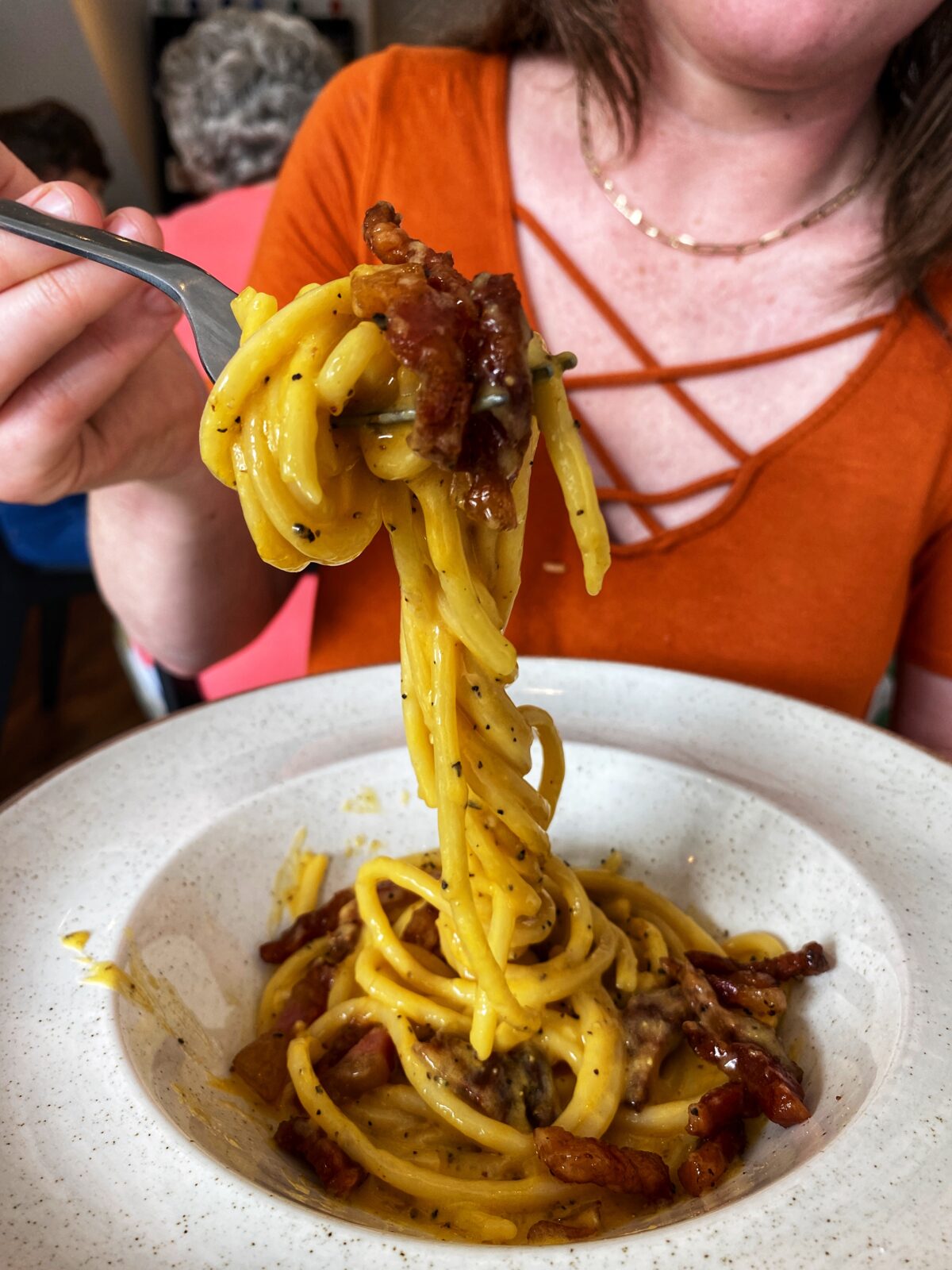 Run by Sicilian-born Ornella Cancila, formerly head chef at Ancoats bakery and cafe Pollen, this tiny Tameside pasta kitchen has been getting everything right since opening its doors in Denton.
Having first begun life as a takeaway service during the pandemic, owner Ornella made the leap to open her own cafe earlier this year and has been inundated with praise ever since. It's not hard to see why.
Read more: Inside Ornella's, the tiny Tameside pasta kitchen that's getting everything right
Yes Lah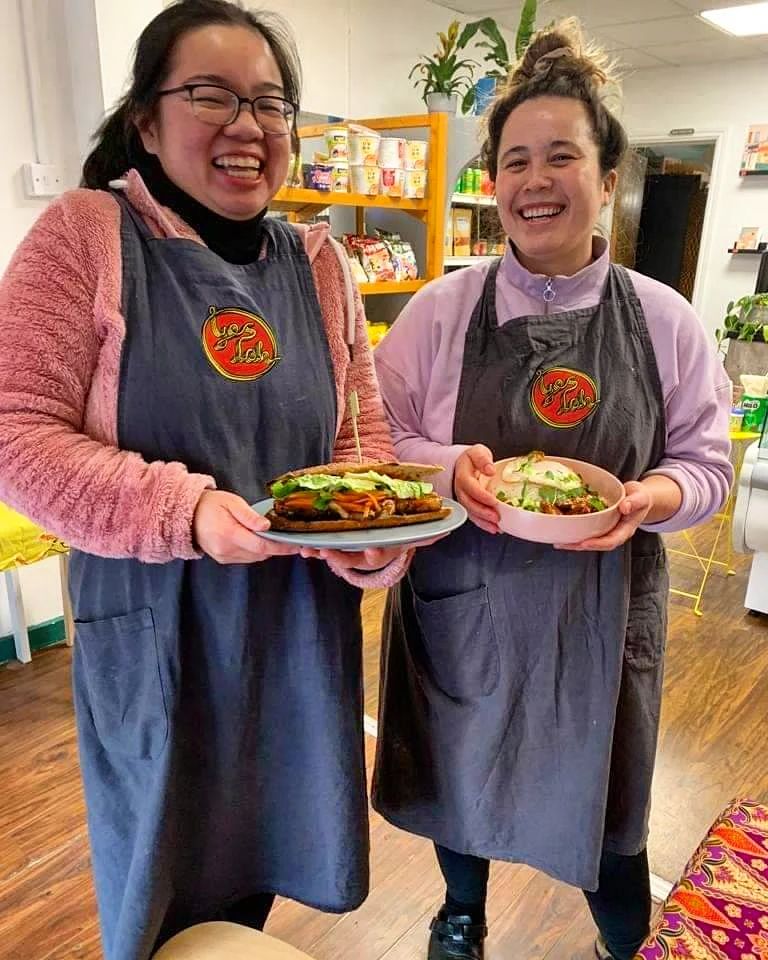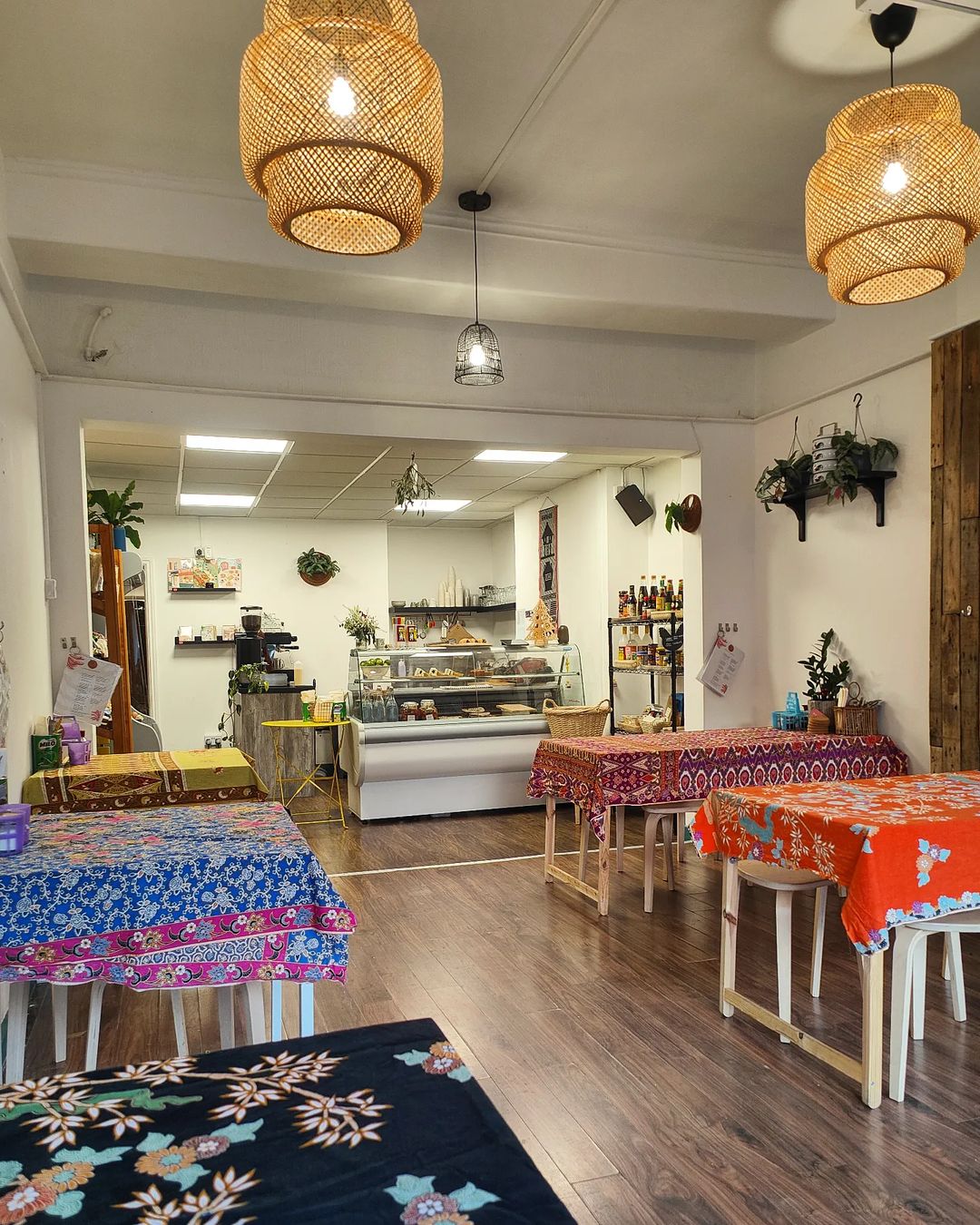 Opened by seasoned street food operators Mama Z and Wok's Cluckin, aka Zos and Yen, this little shop and cafe selling Filipino, Malaysian and other ESEA (East or South East Asian) dishes has made a great addition to Didsbury in 2022.
Bringing pan-Asian food and drinks, retail, workshops, and supper clubs together all under one roof, Yes Lah sees the friends realise a long-held dream – and we're very much here for it.
Gooey Cafe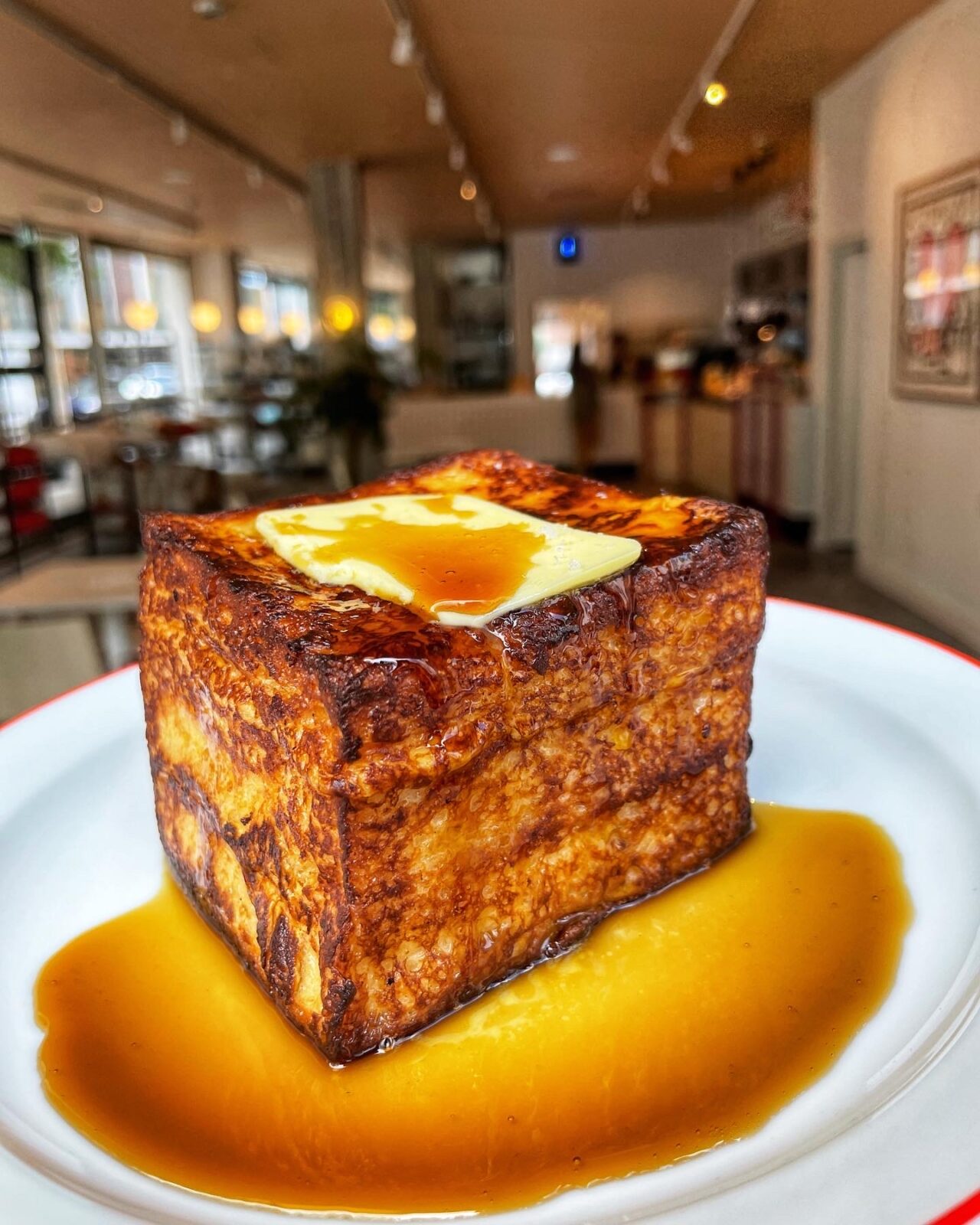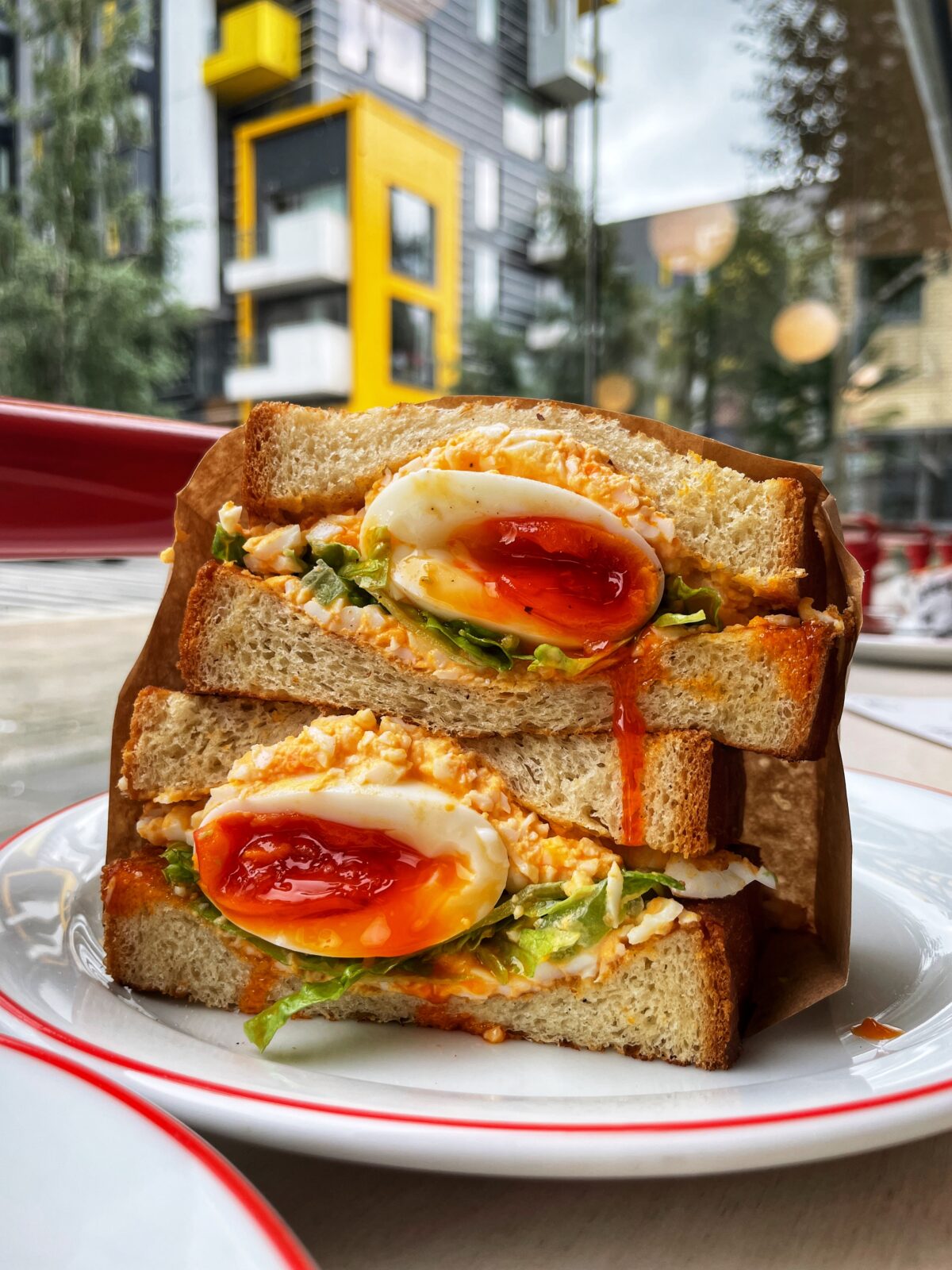 When Gooey first arrived in Manchester in 2020, it did so in perfect step with the pandemic.Tentatively launching the same month the country plunged into lockdown, no one knew just how much its salty-sweet treats would shape the course of our isolation.
Beginning life as a small pop-up in borrowed space, its bakers soon became Manchester's go-to sugar dealers as the business pivoted into home delivery. In 2022, owners launched their own cafe – light, airy, and modern, with a full kitchen and on-site bakery.
Petisco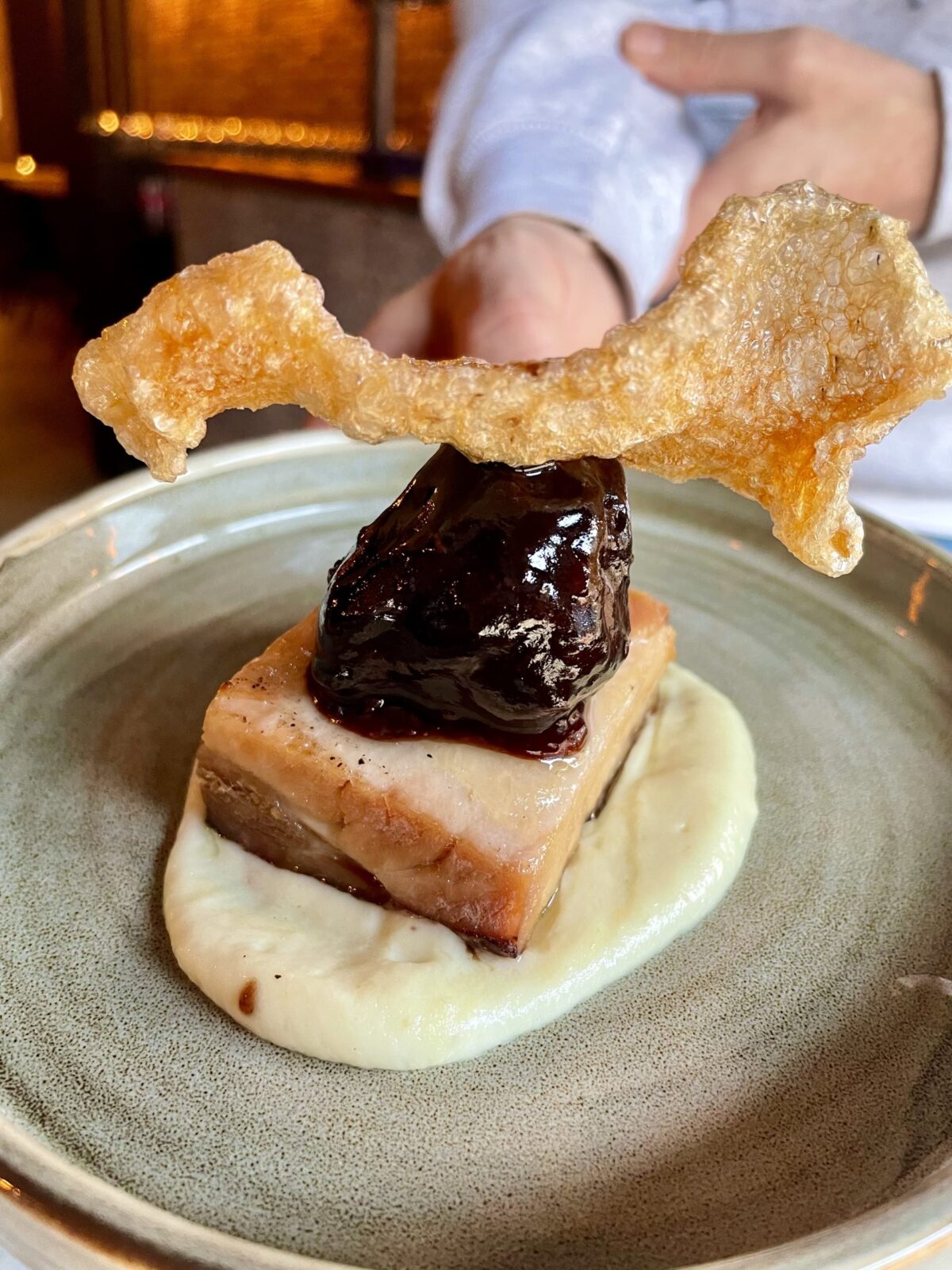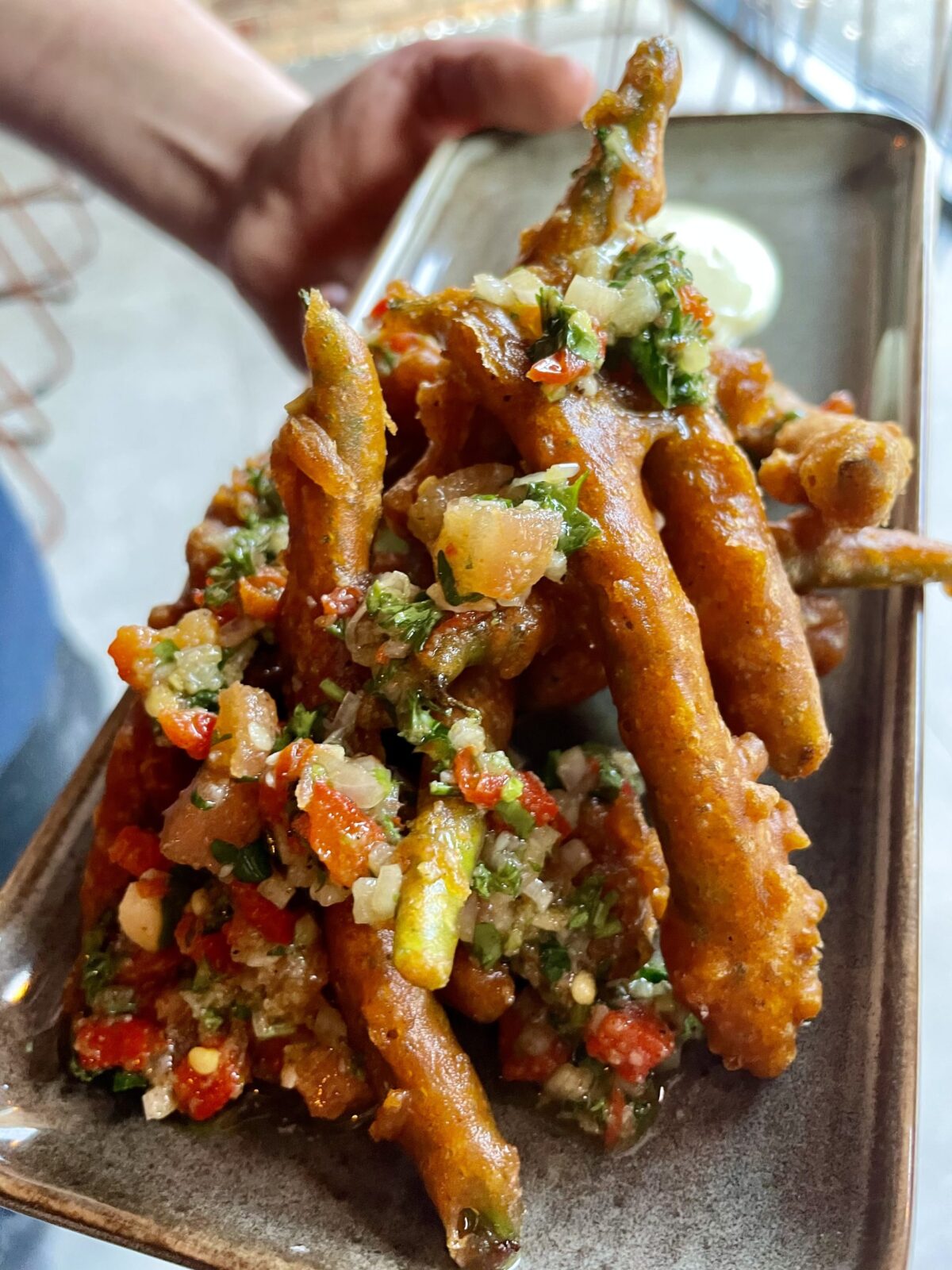 Opened by four friends who've all known each other since childhood, Petisco has more than held its own against Stanley Squares' more established new residents this year. The Portuguese-inspired restaurant, opened inside a former Greenhalgh's bakery as part of the transformation of Sale's brutalist concrete shopping complex, wowed diners in 2022 with its tapas-style plates and gorgeous wine list.
Read more: Inside Petisco, the brand new Portuguese-inspired restaurant that's paving the way for Sale's food revolution
Maray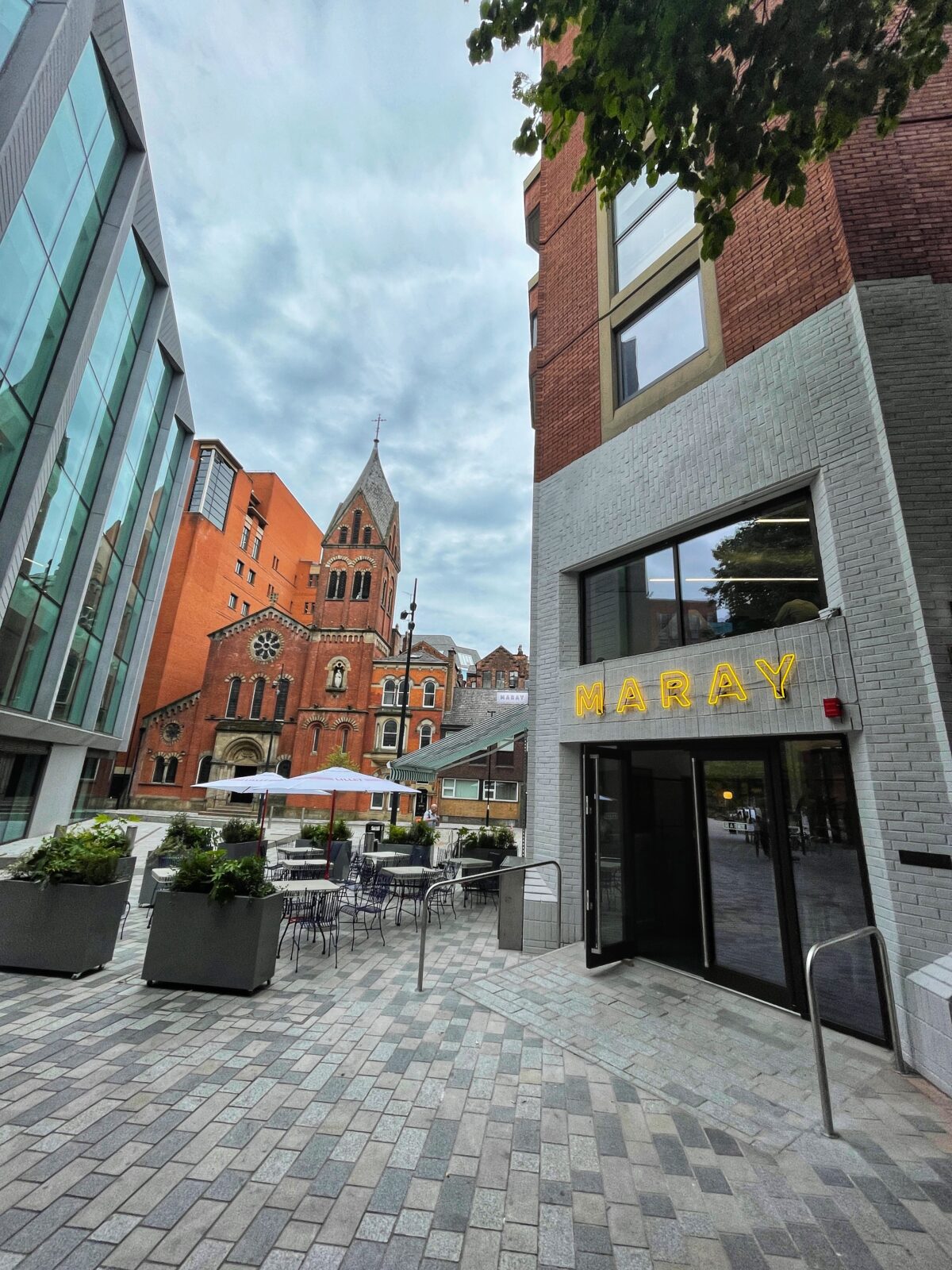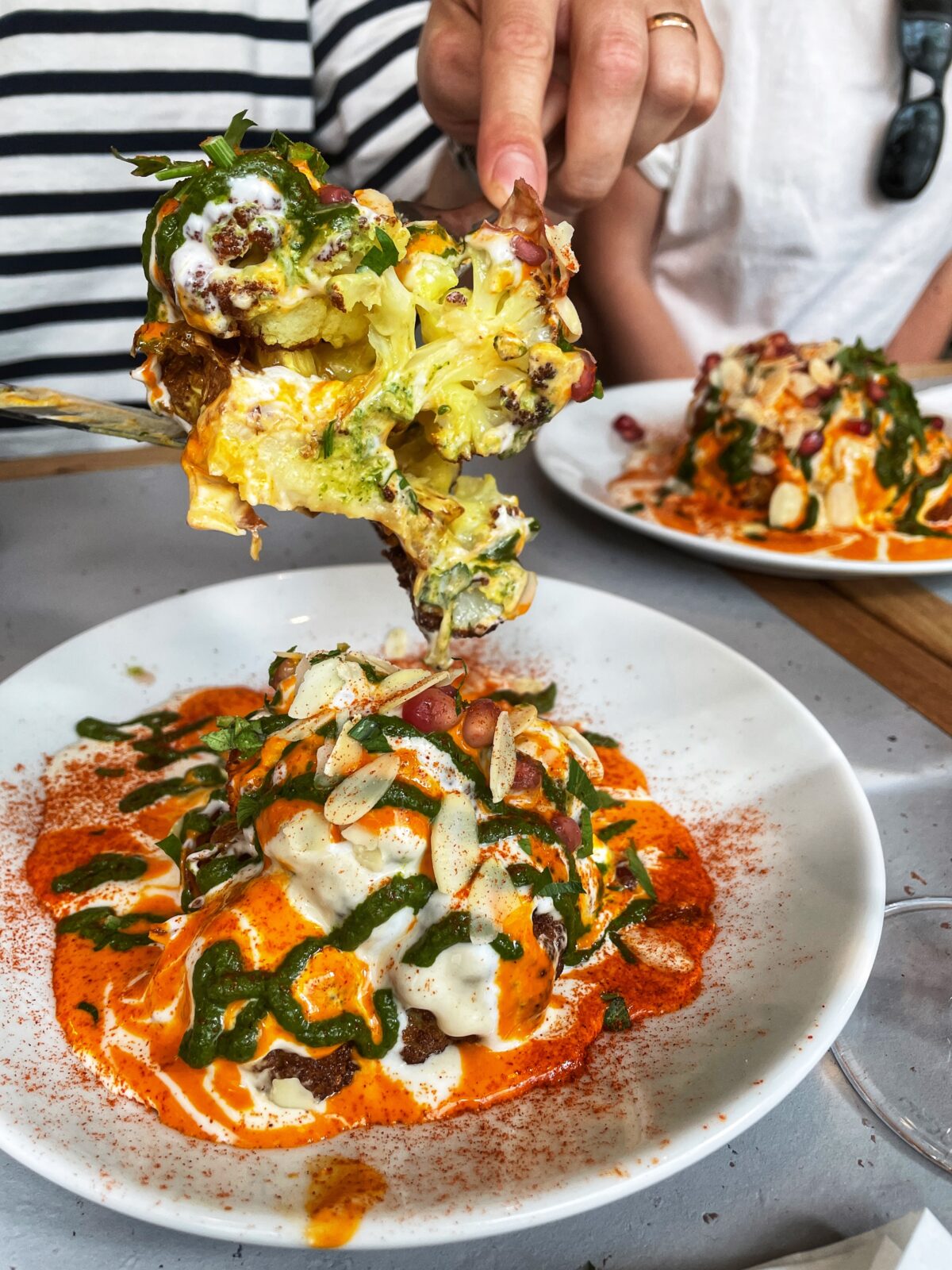 Longtime Liverpool favourite Maray finally made its way over to Manchester in 2022, opening a stylish new restaurant on the newly-developed Lincoln Square.
Known for killer cocktails and adventurous small plates like its 'Disco Cauliflower' – served whole and doused in chermoula, harissa, tahini, yoghurt, pomegranate, almonds and fresh herbs – the La Marais-inspired eatery combines Middle Eastern flavours with Parisian chic and has been a real hit with Mancs.
Rise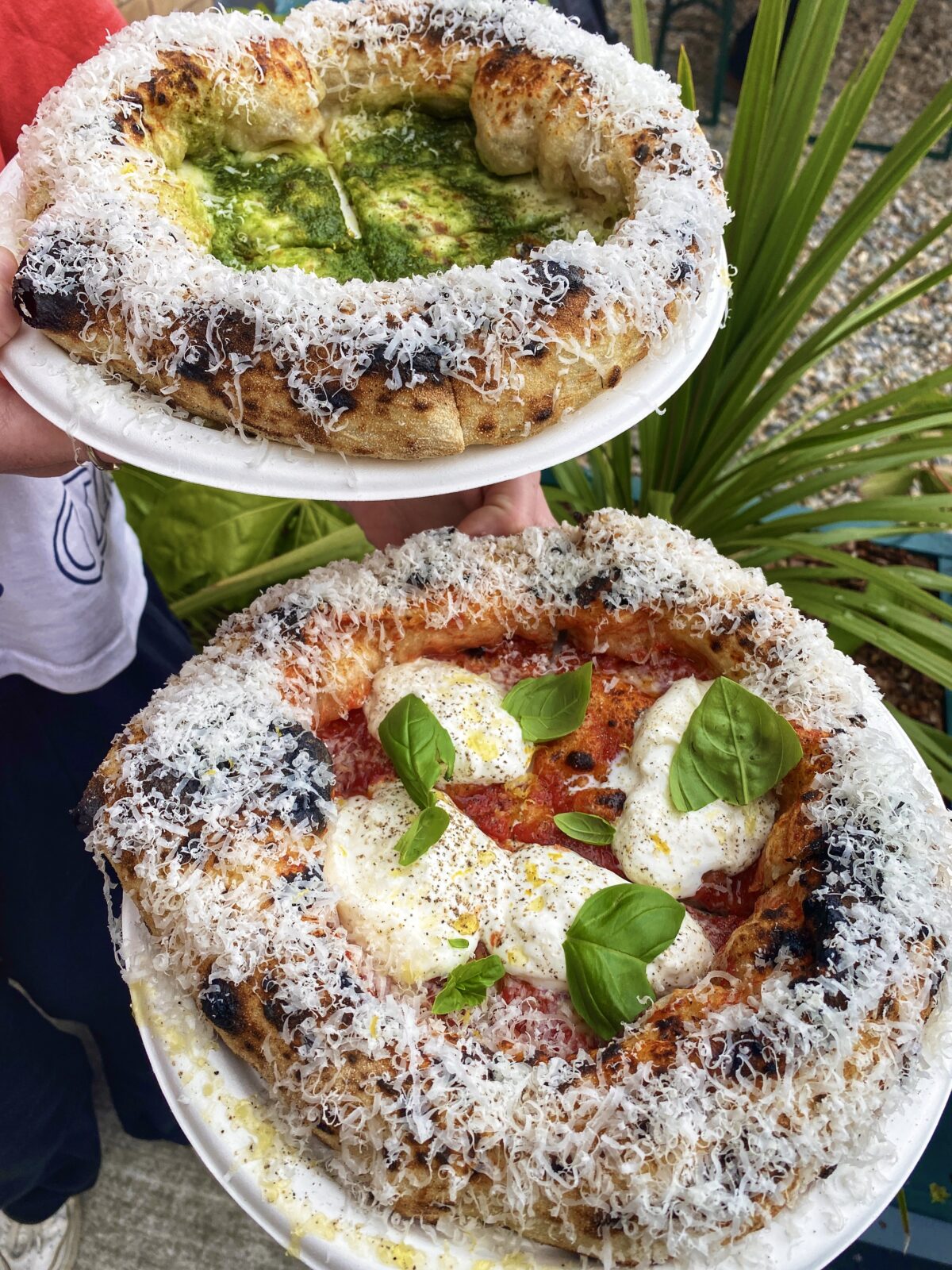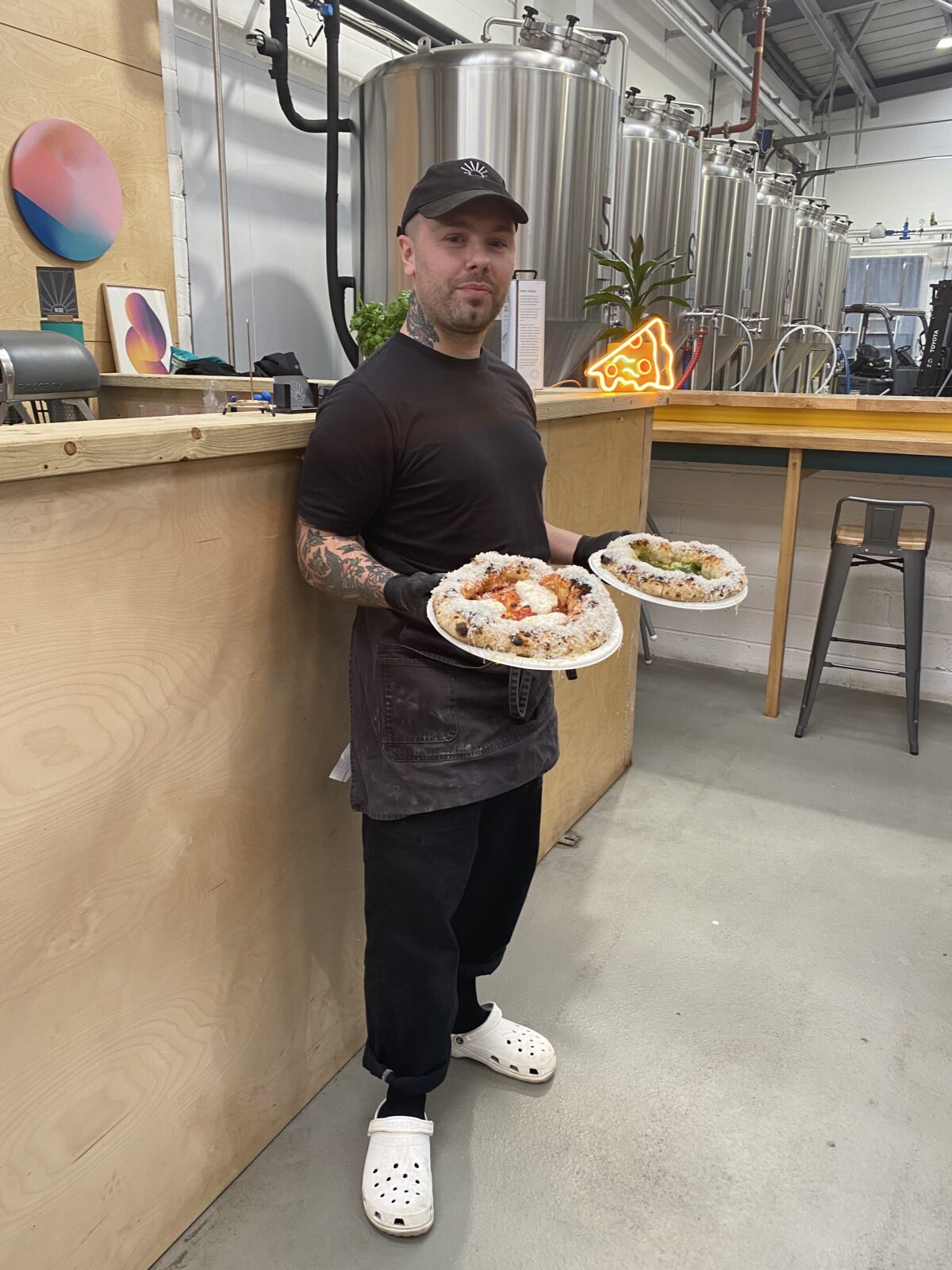 Before we met Sam at Rise, we had no idea what our pizzas had been missing: a cheesy parmesan crust. No word of a lie, this Michelin-trained one-man pizza band made us fall in love with slices all over again and cured our 2022 flatbread fatigue. We look forward to seein what his next adventure brings in 2023.
Read more: The Michelin-trained chef running Manchester's one-man pizza pop-up
Takoyaki Master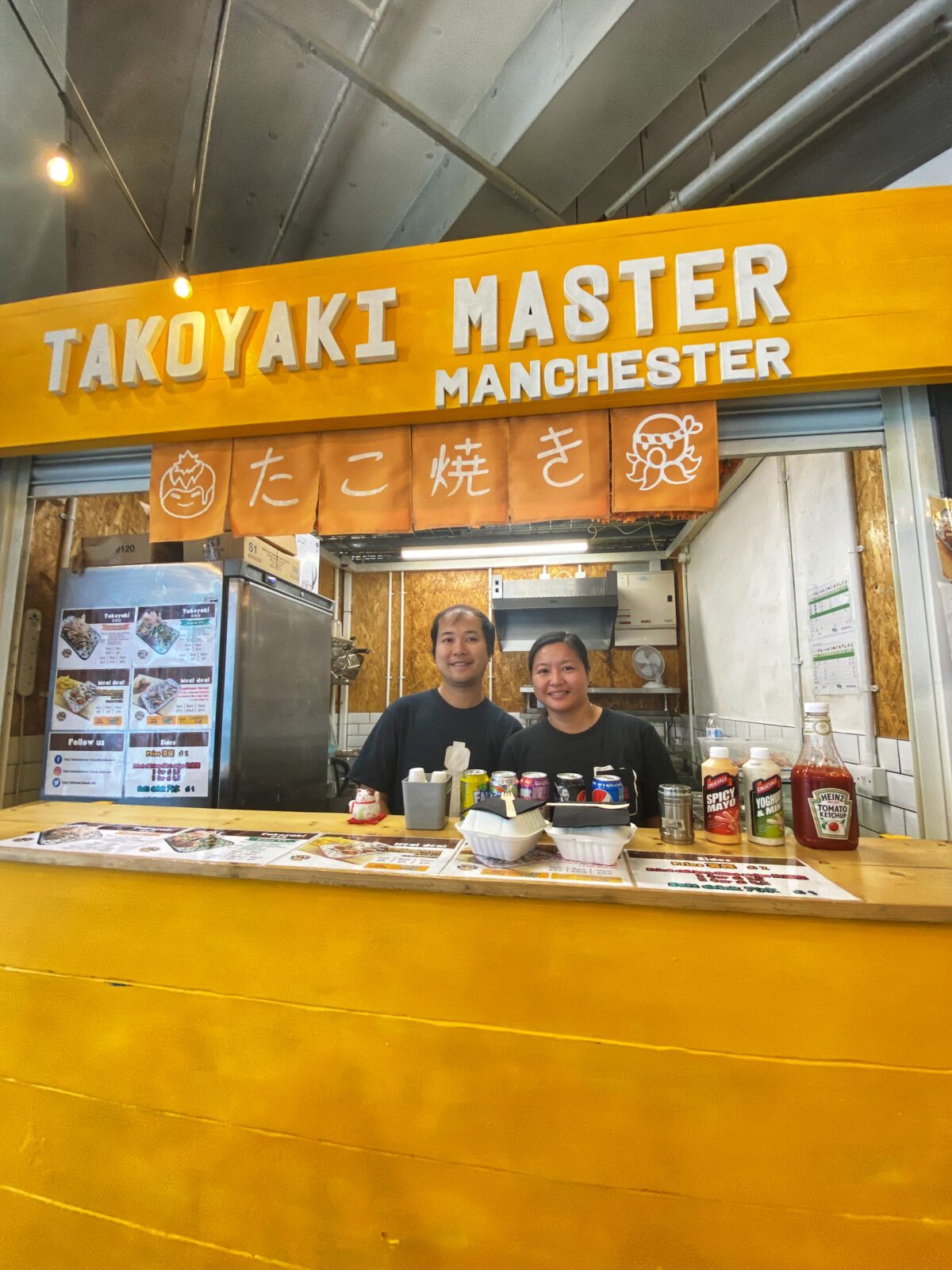 More street food stall than restaurant, Takoyaki Master took over the old Wholesome Junkies unit at the Arndale Market earlier this summer.
Run by former Hong Kong residents Violet and Pong Ho, Takoyaki Master brought something entirely new to Manchester: little fried balls of batter stuffed with diced octopus, sweetcorn and bonito soup. Topped with scallions, bonito and seaweed flakes, Japanese mayo and Okonomi sauce, they've proven a real hit with locals.
Yum Cha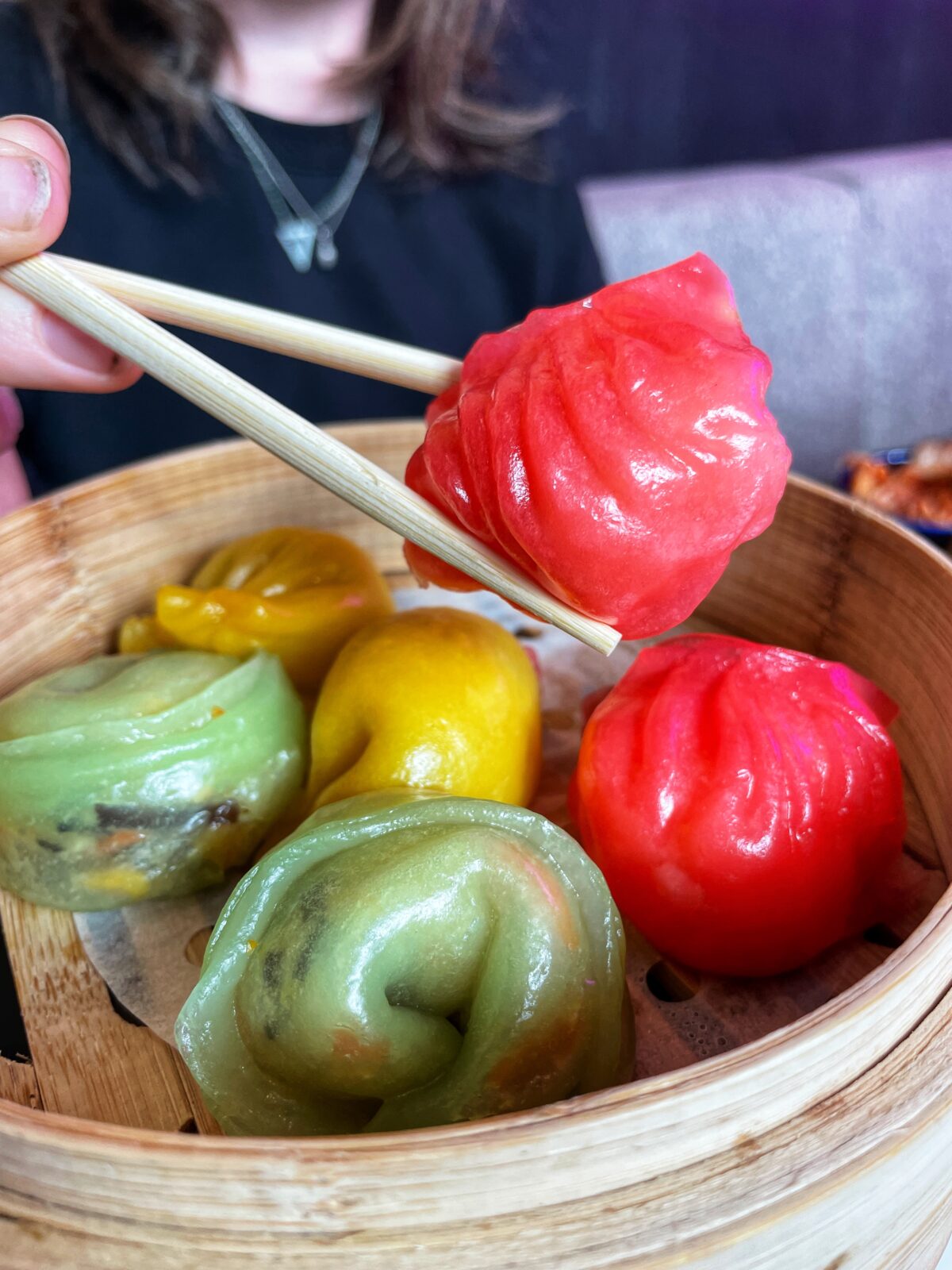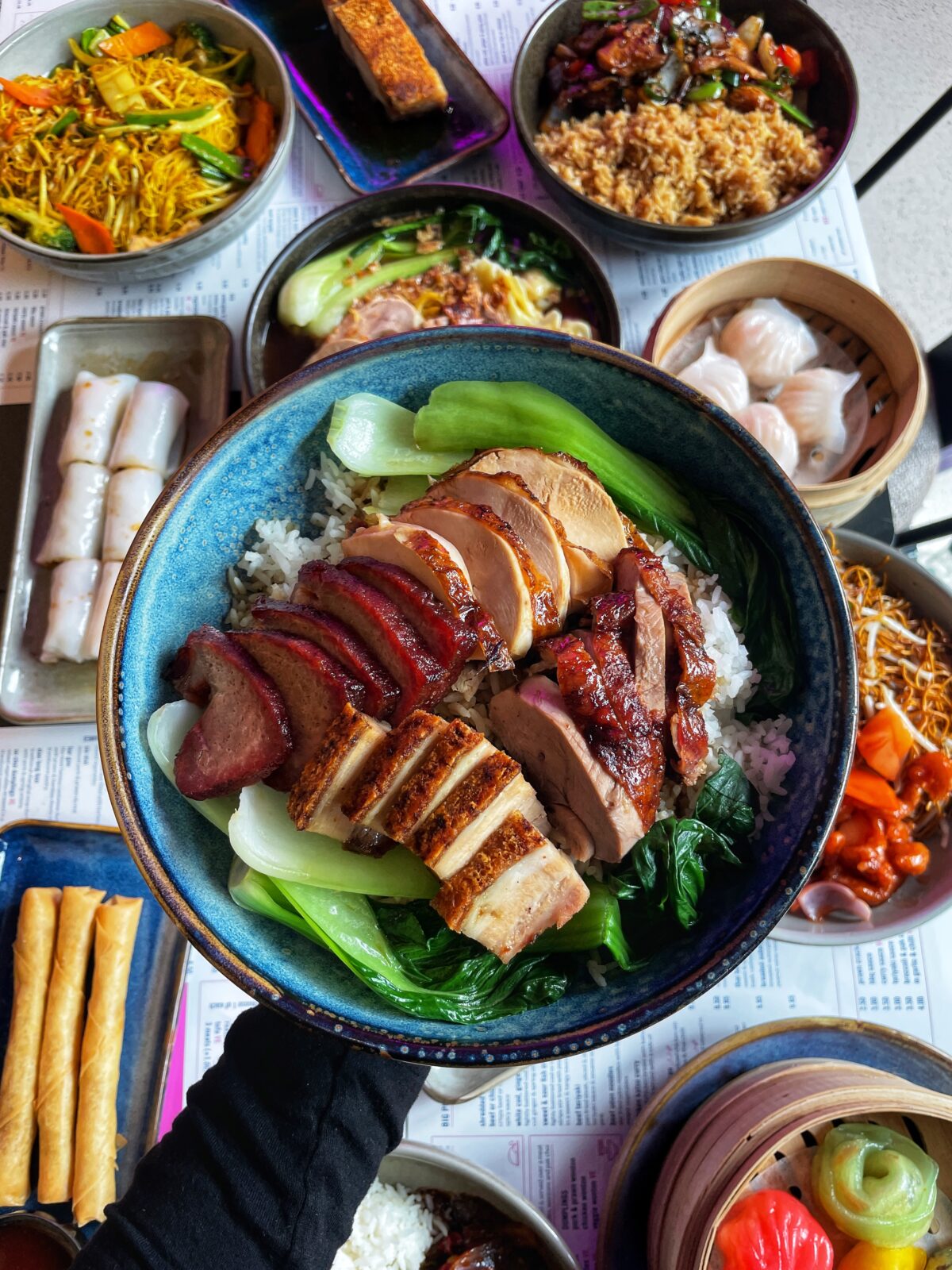 Another Liverpudlian baddie to make its mark on Manchester this year, Yum Cha brought the heat with a new restaurant inside Kampus – just across from the Gay Village.
With handmade dim sum to die for (made by a chef with over 30 years experience, who's worked under two Michelin-trained chefs no less), its own house-roasted Cantonese meats and some very reasonably-priced large plates, this was one of our favourite new openings of 2022: no doubt about it.
Blinker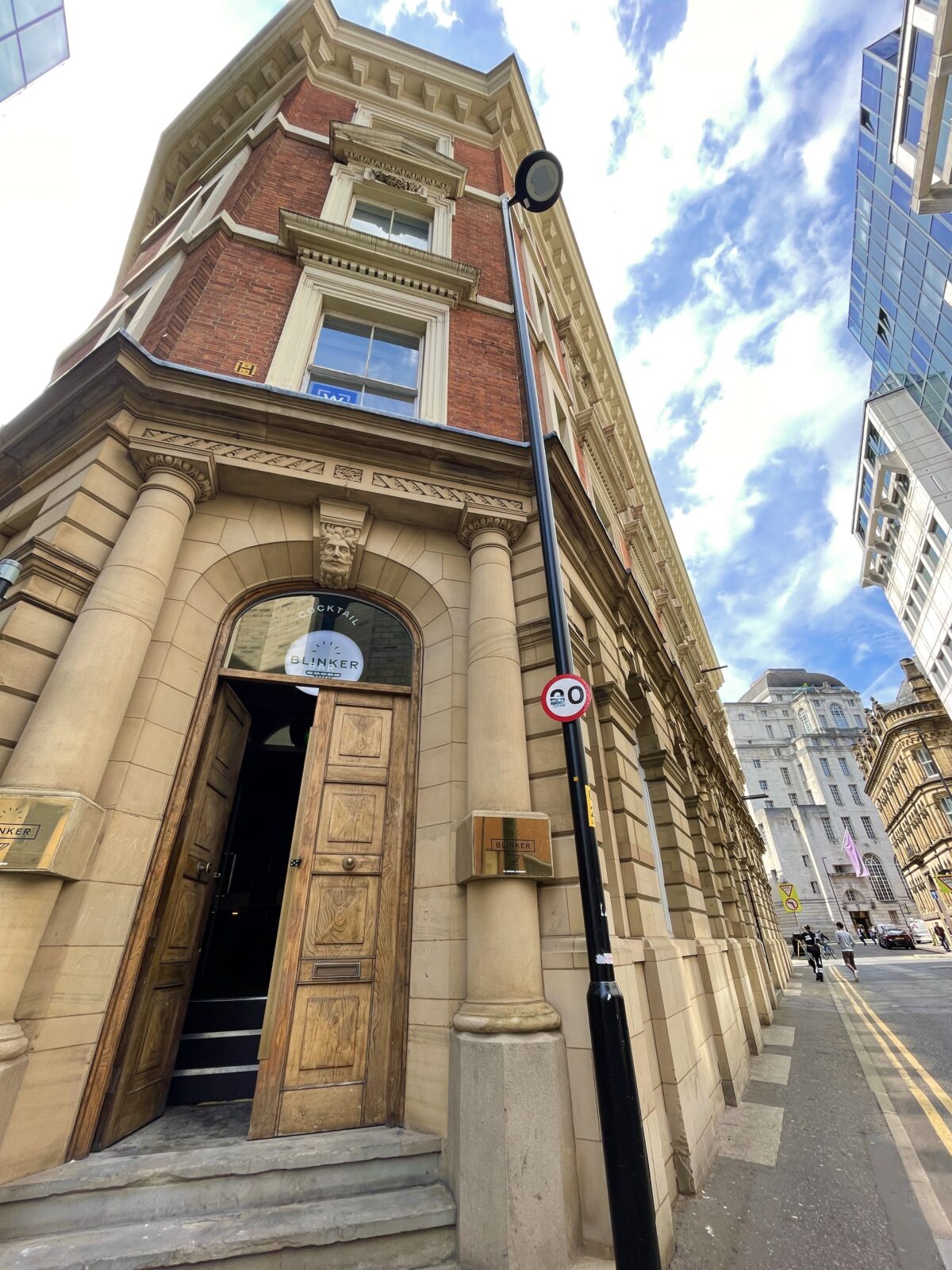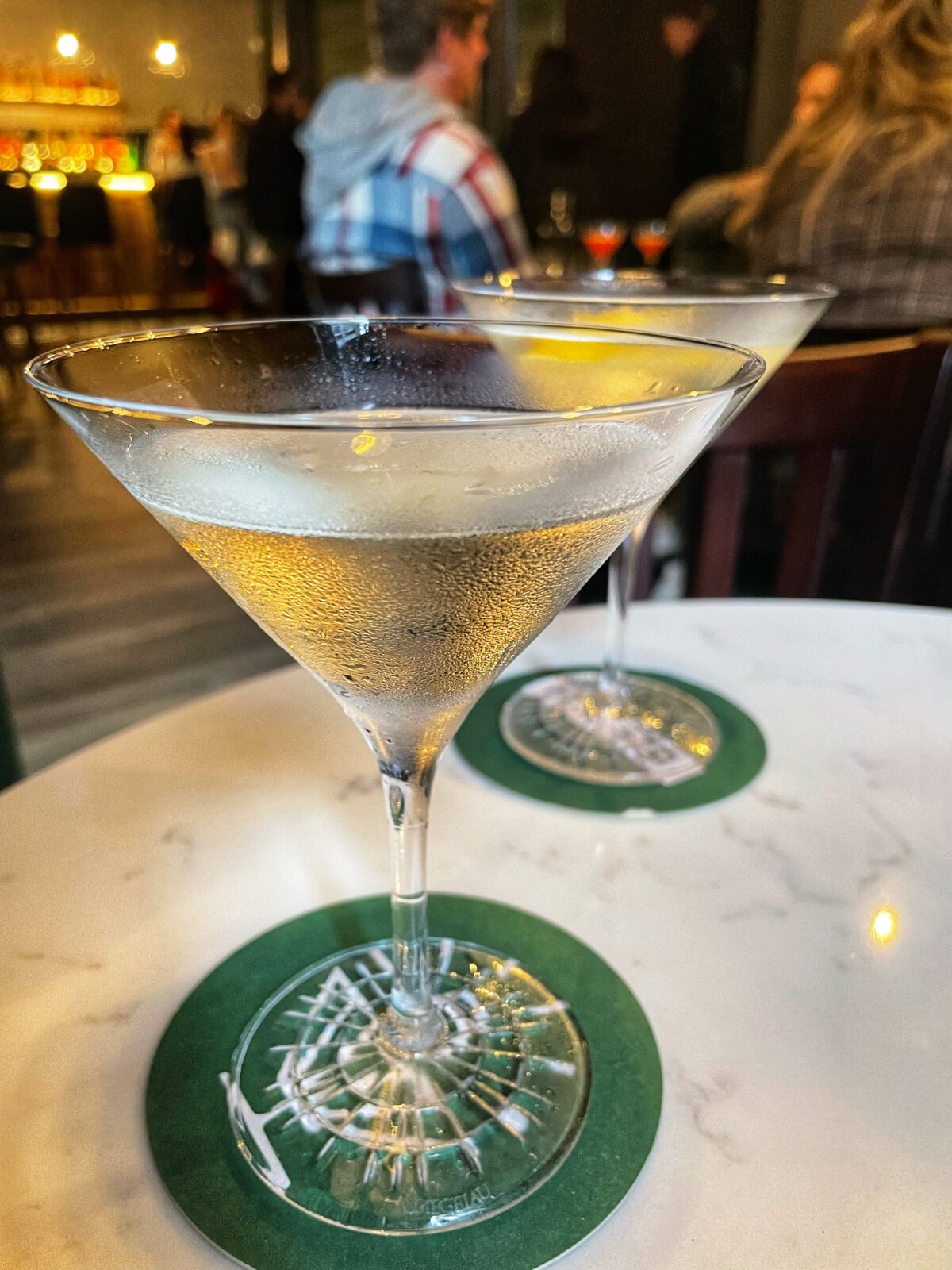 Bringing everything founder Dan Berger learned from his time at the 5-star London hotel The Ned and overseeing the bars for Gordon Ramsay's restaurant group, Blinker has earnt its stripes in no time at all after being named one of the best in the UK just six months after opening.
Whilst the news took some by surprise, for anyone who has visited the accolade is a real no brainer. Inside, you'll find an exquisitely compiled cocktail list combining seasonal favourites and a solid, dedicated martini menu.
Read more: Inside Blinker, the new Manchester bar with a dedicated martini menu
Climat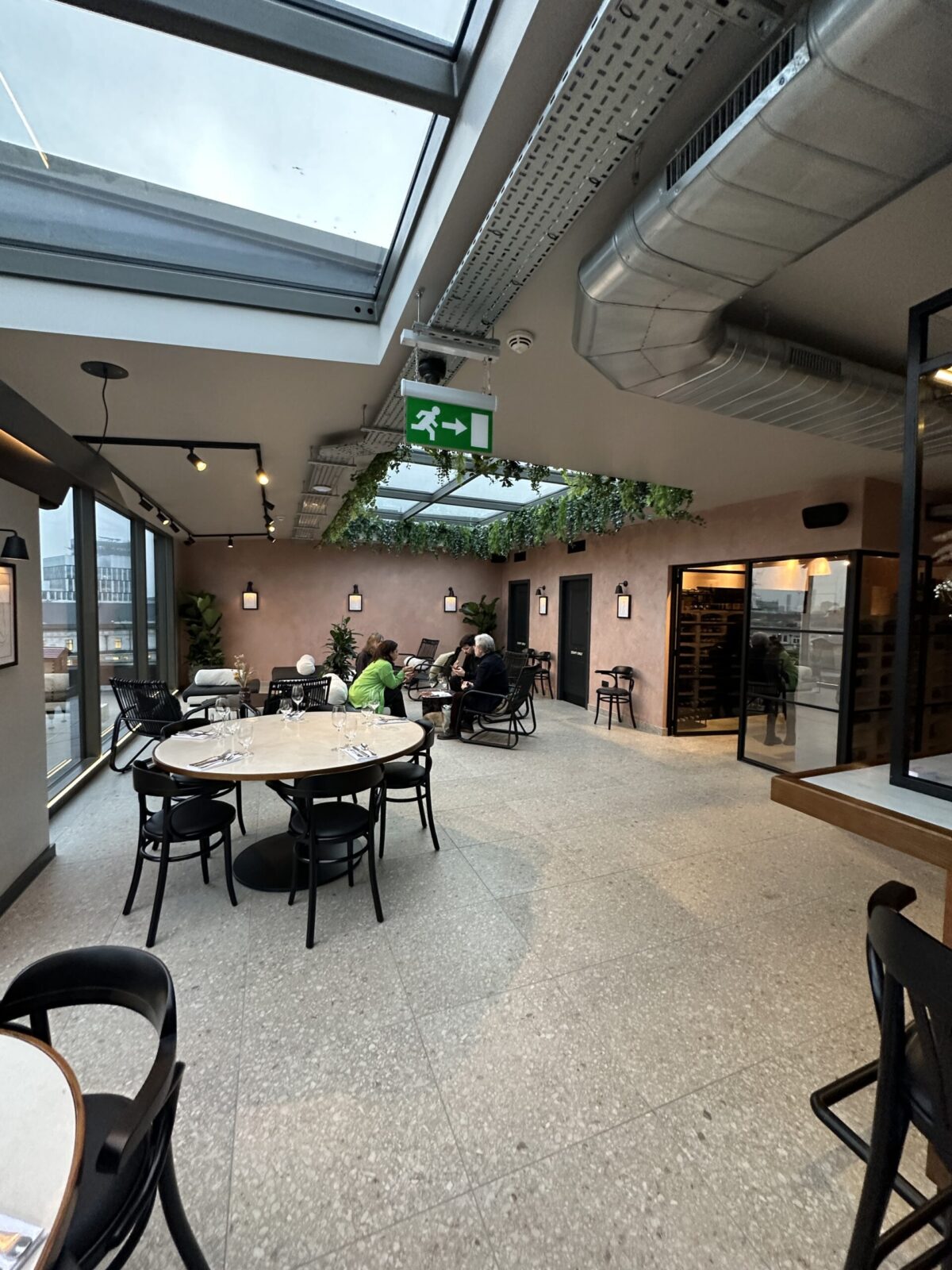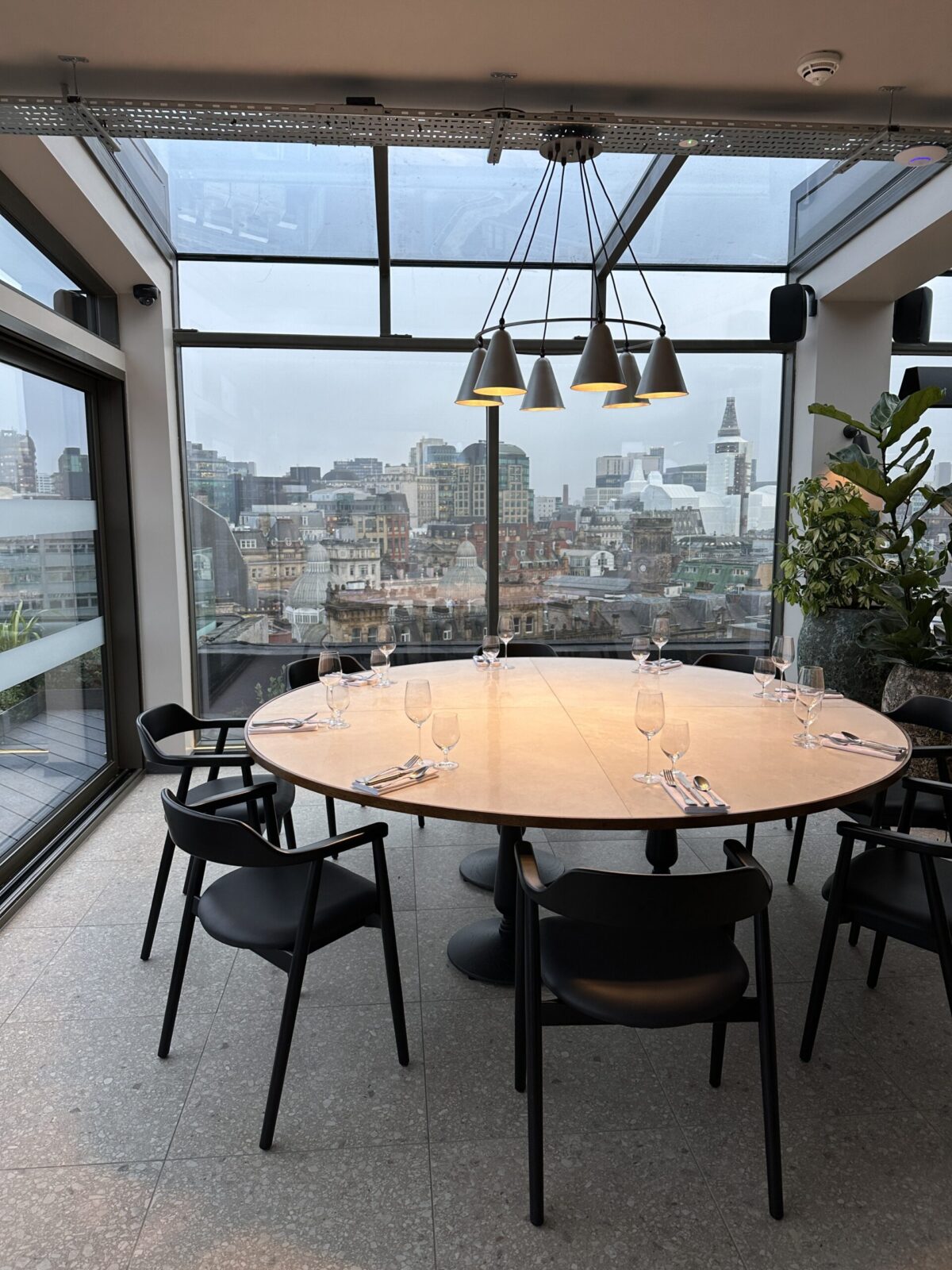 From the team behind the acclaimed Covino in Chester comes Climat, Manchester's newest rooftop restaurant boasting panoramic views of the city. At just 100 covers, the new restaurant boasts a comprehensive wine cellar featuring more than 250 different vintages – 40% from one specific Burgundy vineyard.
On the menu, classic vol-au-vents are resurrected alongside a selection of small plates and large sharers designed to share such as whole turbot, slow-cooked lamb shoulder, and ex-dairy cuts on the bone. Hailed a triumph following its opening weekend, it may have arrived late in 2022 but is one of Manchester's most exciting new openings of the year nonetheless.
Exhibition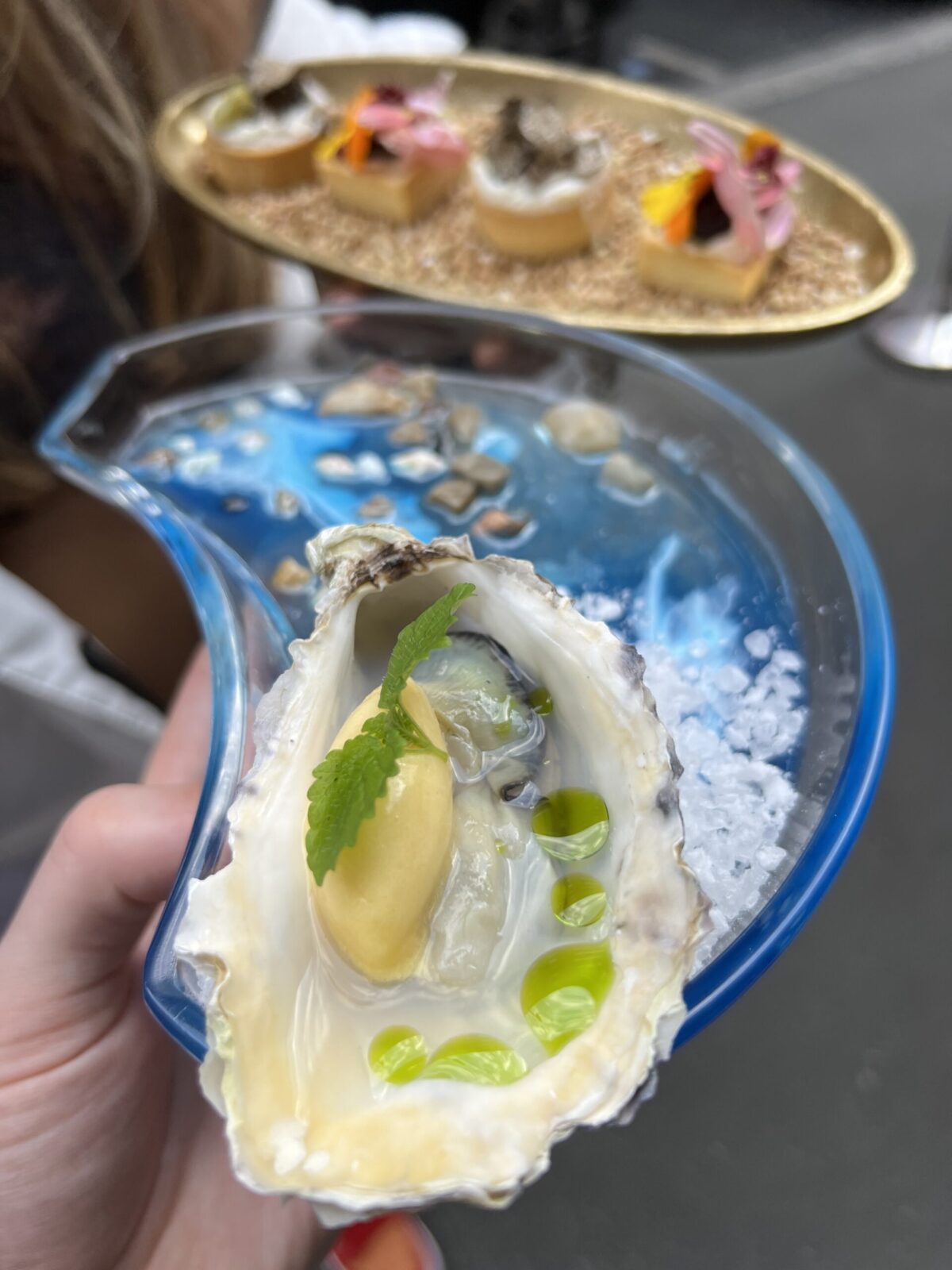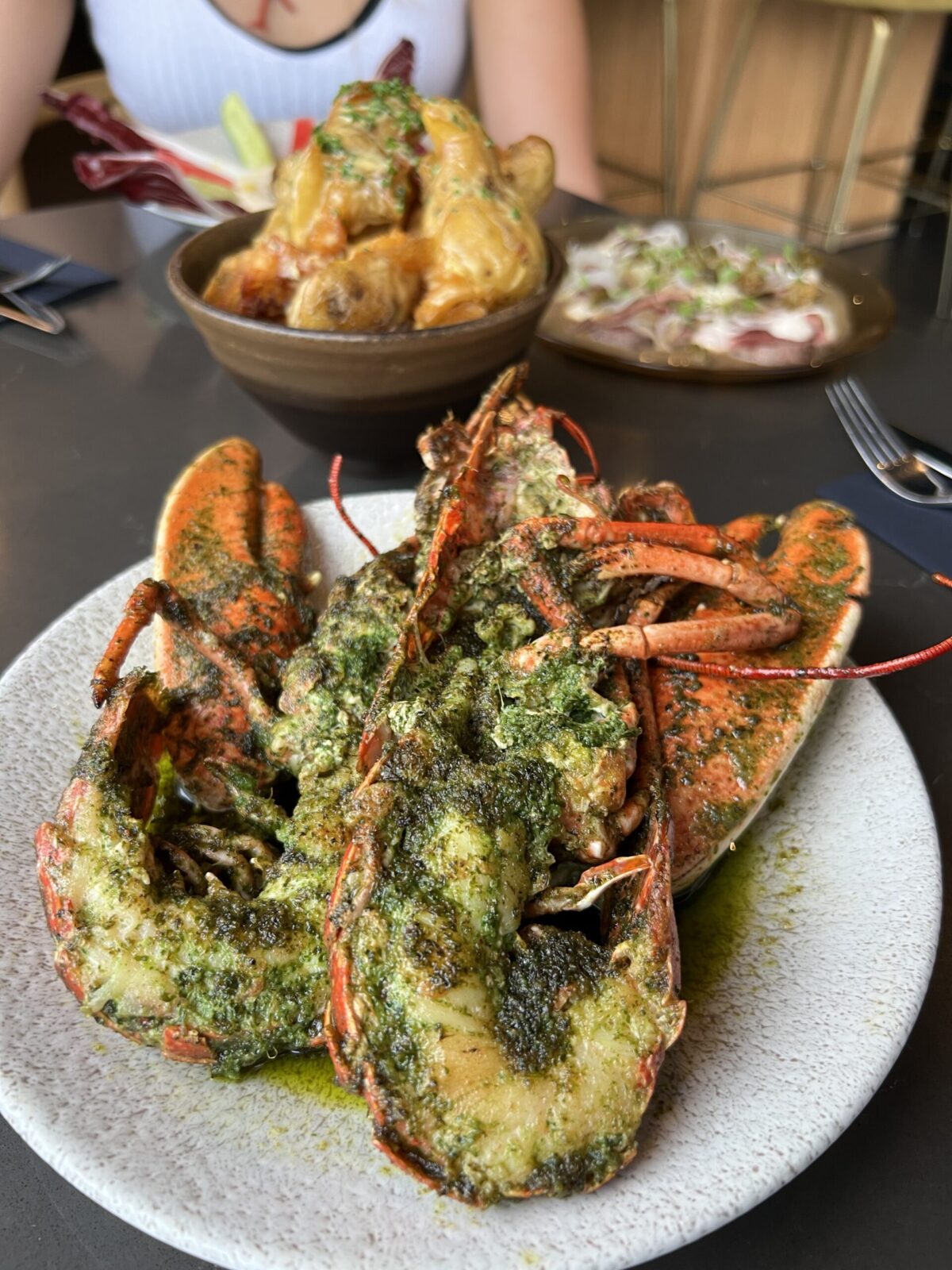 Housing a premium cocktail bar, fine wine list, fresh beer straight from in-venue Manchester Union lager tanks and three of Manchester's best cheffing talents under one roof, at swanky Peter Street food hall Exhibition diners can tuck into fine Brazilian-British fusion, Scandinavian and Basque dishes.
Home to the Michelin-recommended Osma team, Michelin-trained Carlone Martins of the Sao Paulo Bistro, and Ramsbottom's lauded Basque fire cookery restaurant Baratxuri, Exhibition comes from the team behind the aperitivo and coffee bar Haunt and has already proven a hit with Mancs.
MUSU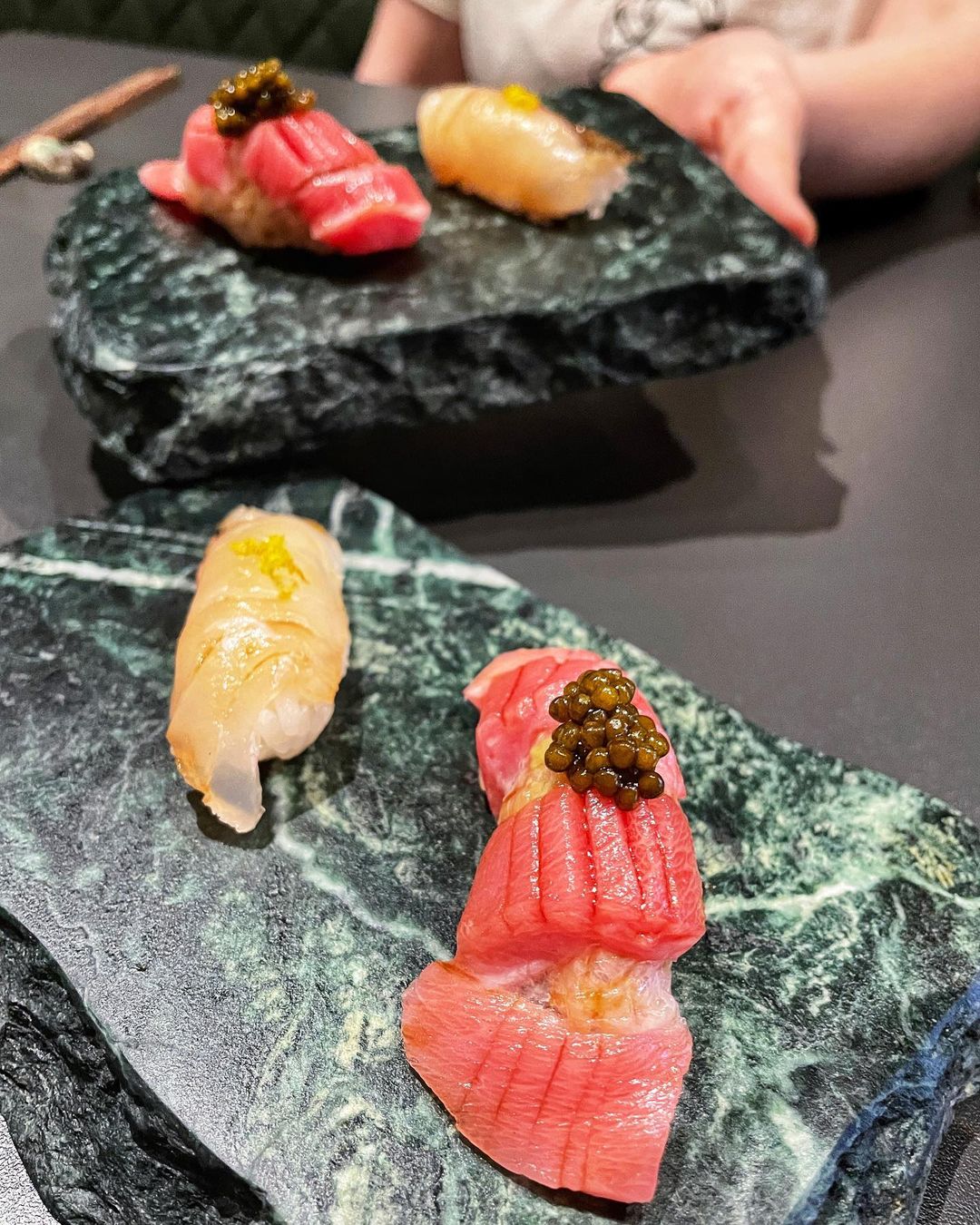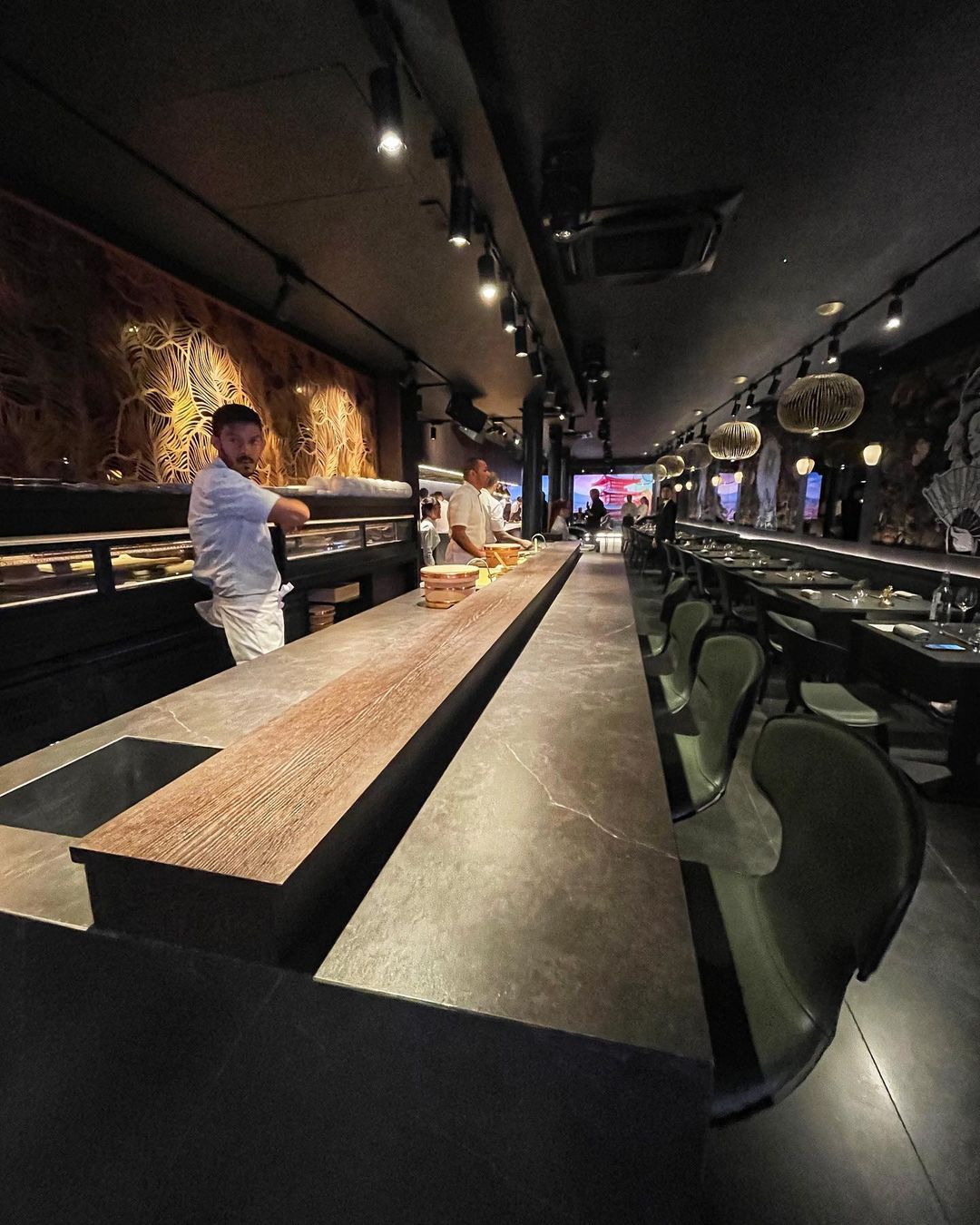 Japanese fine dining restaurant MUSU makes a welcome addition to Bridge Street, transforming the site formerly home to Ed Baine's Randall & Aubin.
Here, you can dine from specially created 7 and 11 course tasting menus with wine pairings, or opt for a traditional 'chef's choice' experience at its six-seat Omakase counter. Expect exquisite service, sashimi, sushi wine and more as part of the restaurant's 'multi-sensory' experience.
Neon Tiger, Bridge Street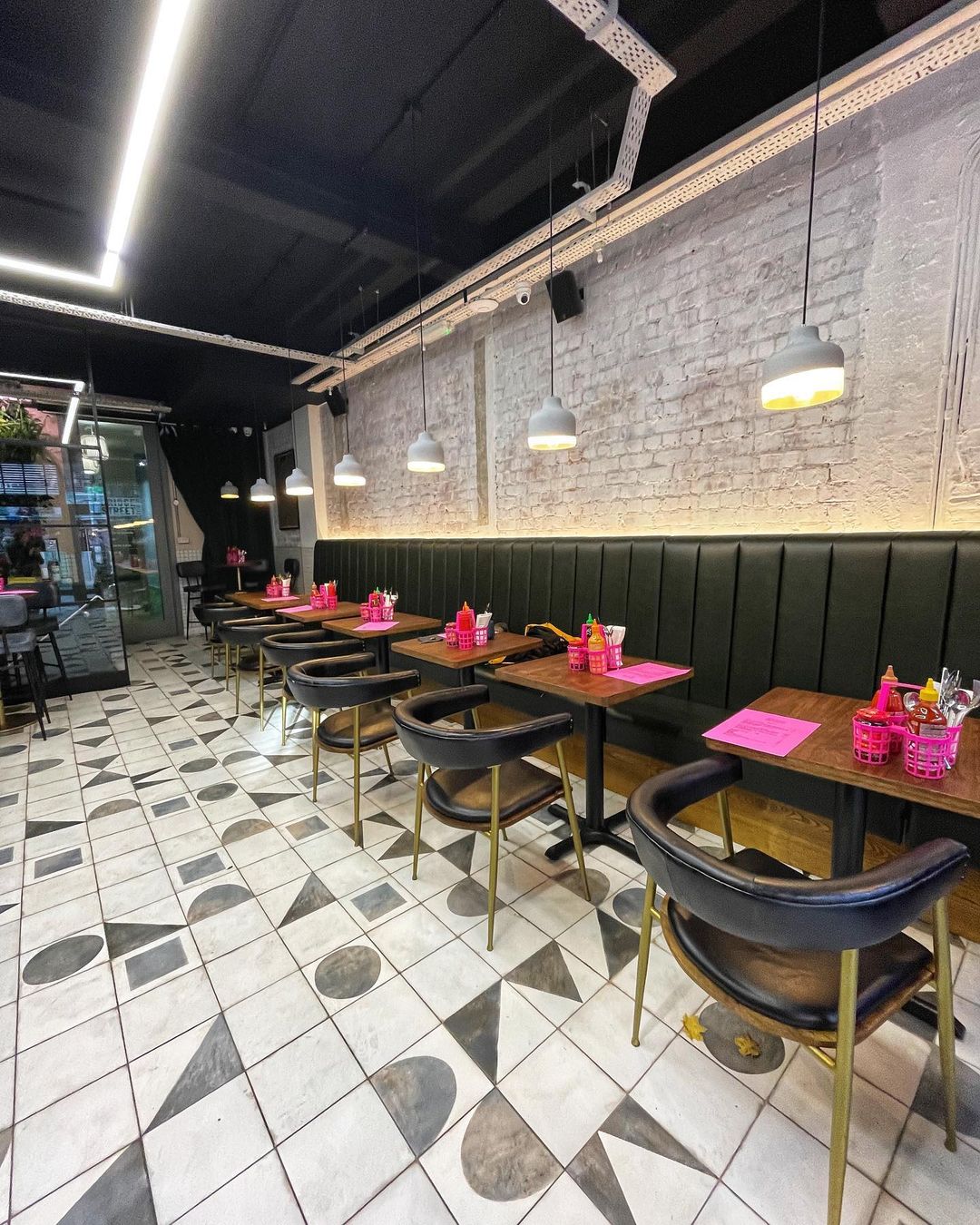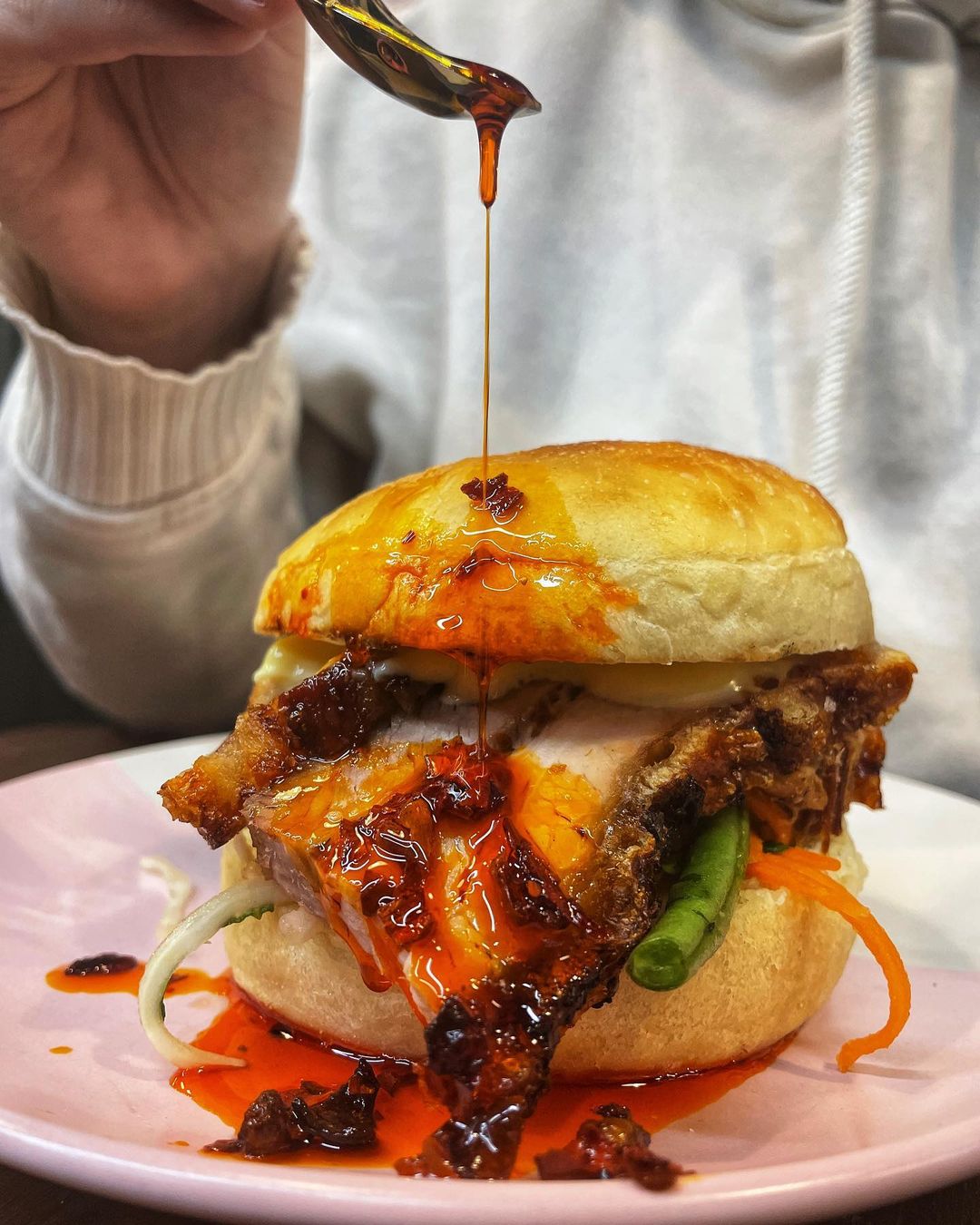 Inspired by the sort of cool New York neighbourhood joints where you can just pop in and enjoy quality plates with good wine and cocktails, Neon Tiger got off to a slow start when it opened on Bridge Street at the start of the summer – then wowed with the introduction of a new Northern Thai-inspired breakfast and brunch menu later in the year.
Think muffins loaded with big-flavour fillings like crispy pork belly, tempura and sautéed mushrooms and roast topside of beef, the latter served with a red curry dipping sauce. The site has also since launched a seasonal six-course tasting menu for under £20.
Now That's A Burger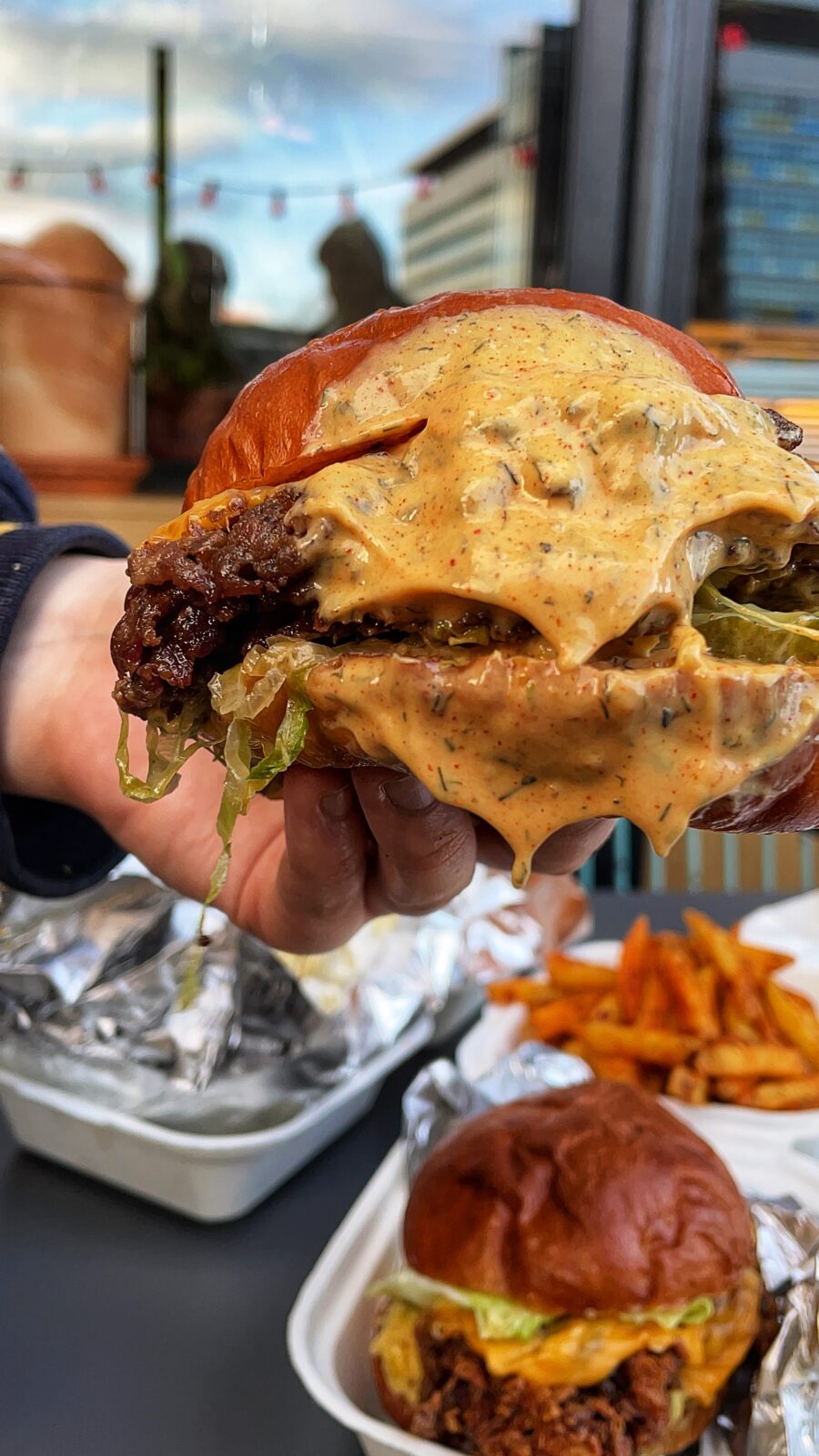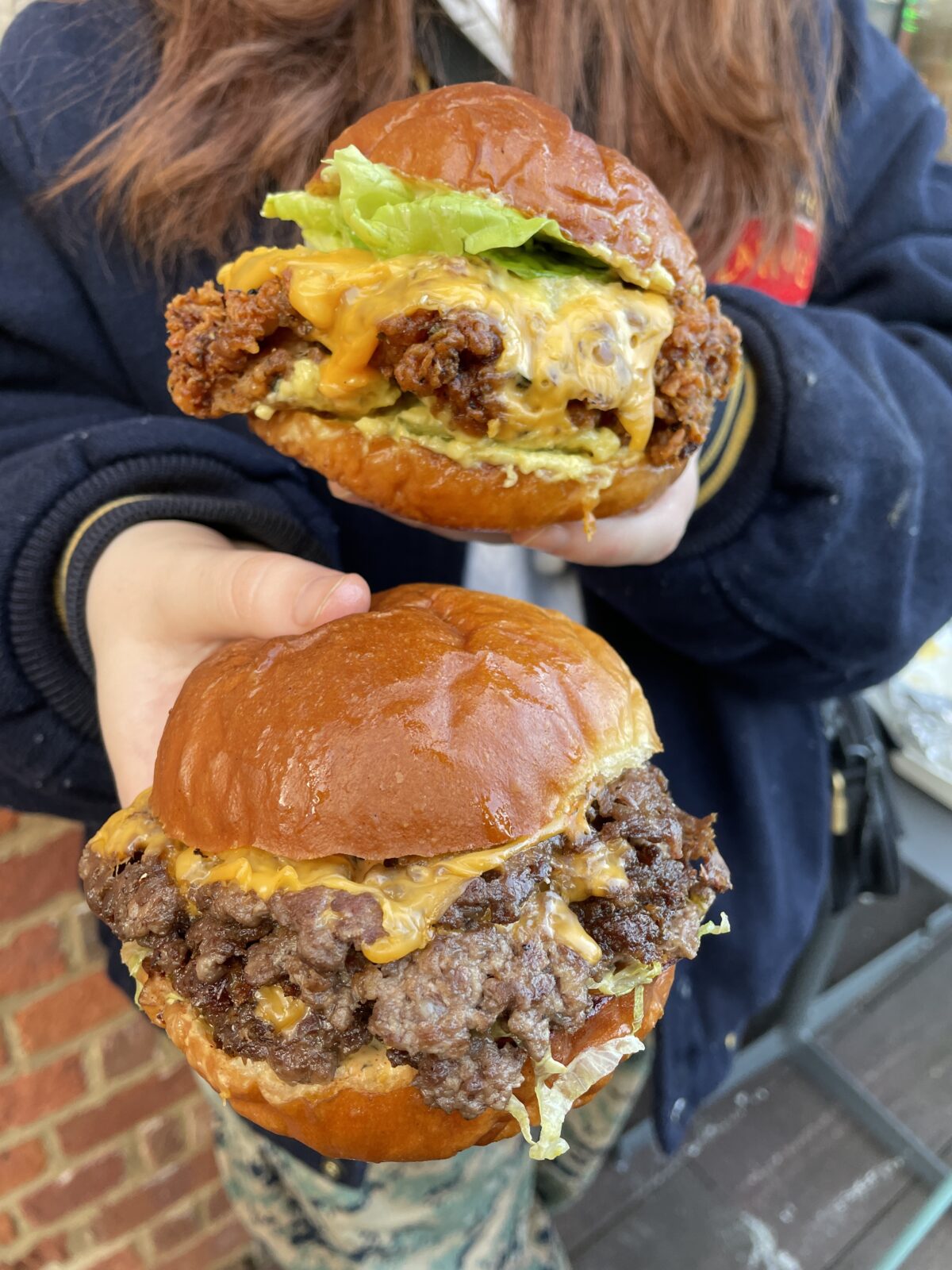 From the team behind Batard bakehouse and Super Happy, Manchester's best burger came and went at the speed of light.
From the most perfect house baked potato bun, to the homemade pickles, elite 'Super' sauce, gorgeous patties and a fried buttermilk chicken thigh dipped in Szechuan chilli oil, its residency at Ducie Street Warehouse may have been shortlived but it still overshadowed every other burger we ate in 2022. Now we just have to wait for them to find a new home to 2023.
Sterling
Marking the start of an exciting new journey for Manchester's eminent Schofield brothers inside the Stock Exchange hotel, Sterling bar quickly became one of the swankiest places to drink in the city in 2022.
The third site in the city for the brothers, who have also opened Schofield's Bar and Atomeca off Deansgate in the past few years, in 2023 it will be joined by upstairs dining concept the Stock Market Grill – the brother's first venture into the restaurant world.
Hello Oriental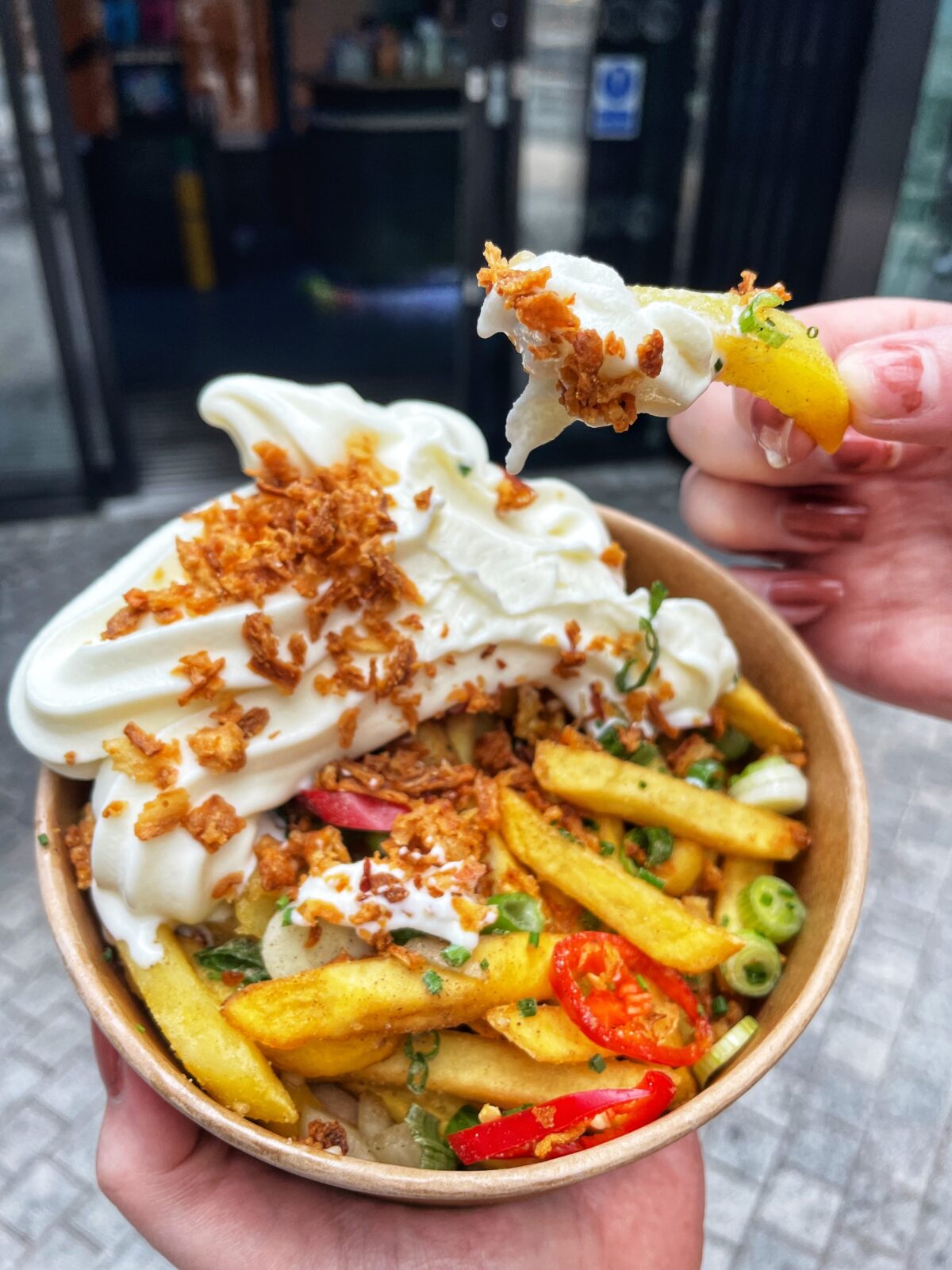 Housing an Asian-inspired bakery and cafe, a Vietnamese restaurant, a Chinese supermarket, and a huge food hall serving East Asian street food, this multi-storey 'super-venue' beneath Symphony Park on Oxford Road introduced Manchester to something entirely new in 2022.
Inspired by dining destinations like Bang Bang Oriental in London, and 1800 in Miami, at its heart is Downtown Oriental, a vast market hall with a fast-paced open kitchen where diners feast on everything from Chinese roasts to dim sum, baos to noodles, and fried rice to seafood.
Pollen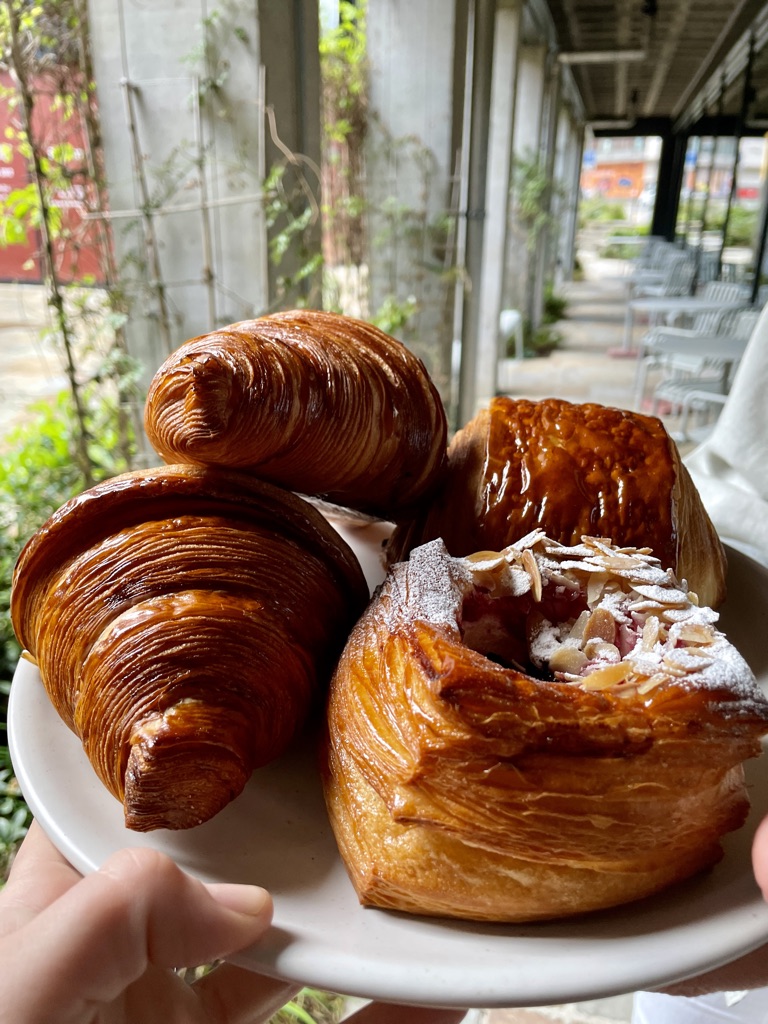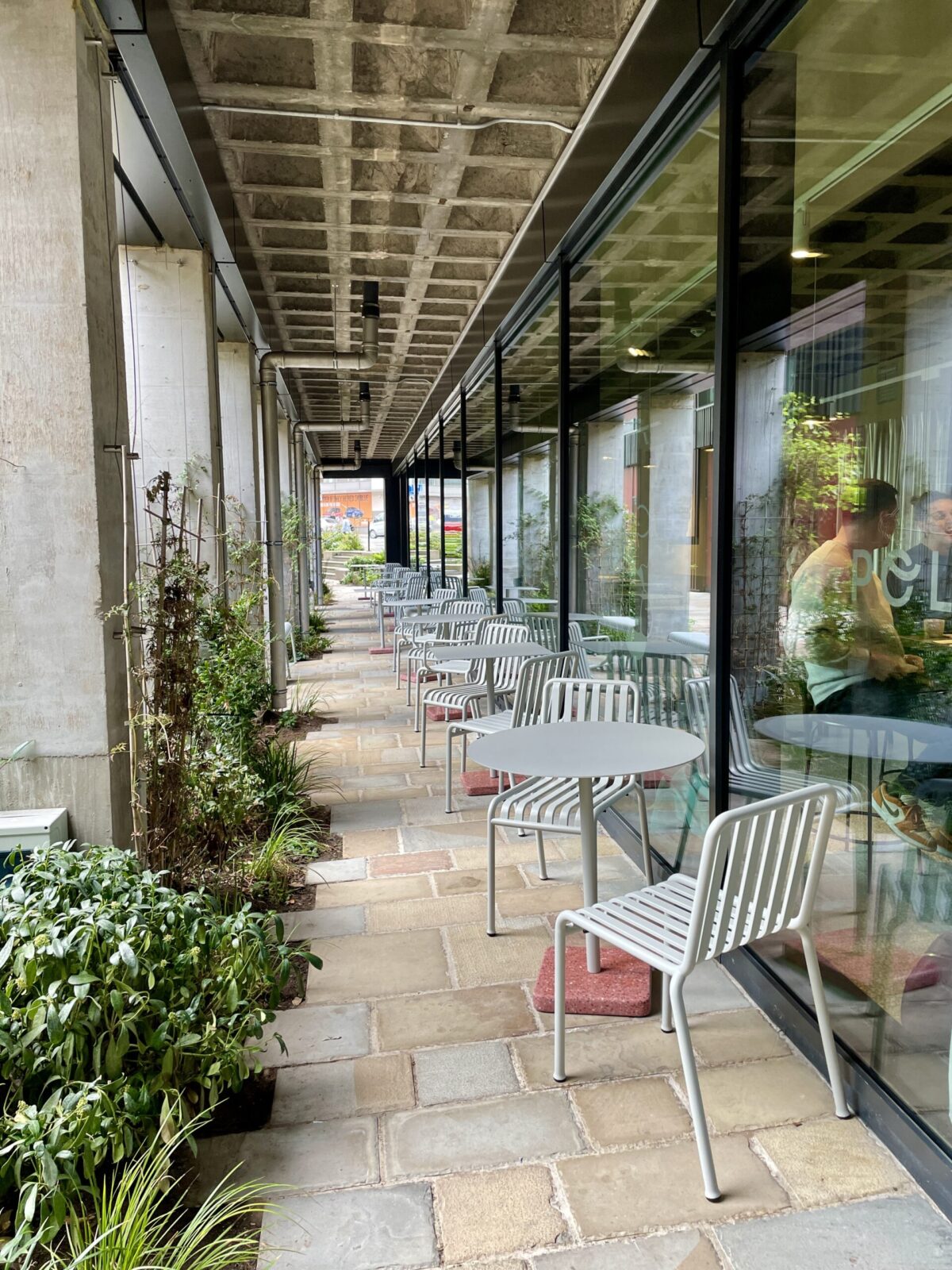 The second Manchester cafe from bankers-turned-bakers Hannah Calvert and Chris Kelly, Pollen is the bakery that needs no introduction. In 2022, they levelled up with a new garden-side site at Kampus and what a beauty it is.
Housing a sleek glass kitchen that allows diners to watch pastries being rolled and shaped whilst they brunch, the new site also saw owners roll out a new menu that introduced us all to the 'squegg' bun – with a perfectly formed square egg, oozing with added Westcombe cheddar and flecked with a sprig of watercress.
Read more: First look: inside Pollen's new garden side cafe at Kampus
Fat Pat's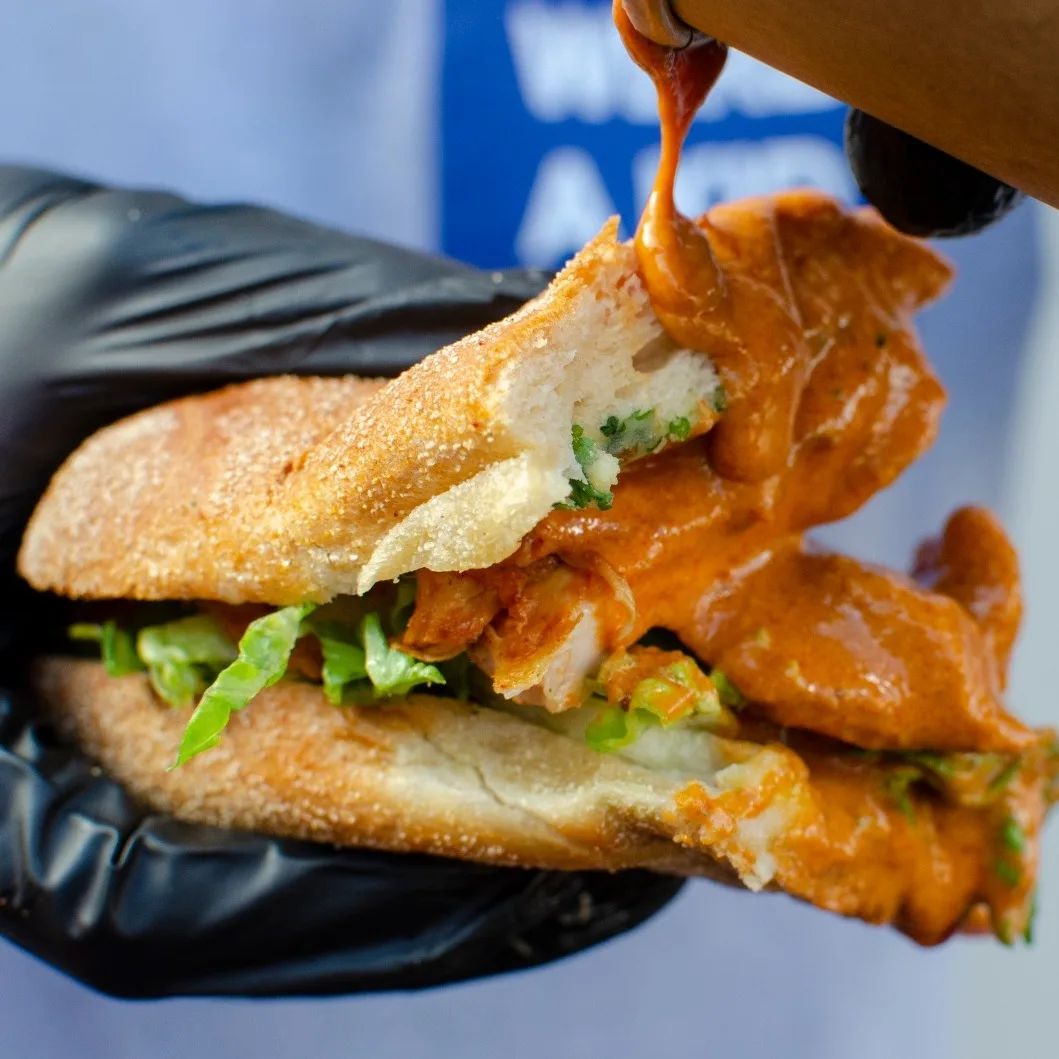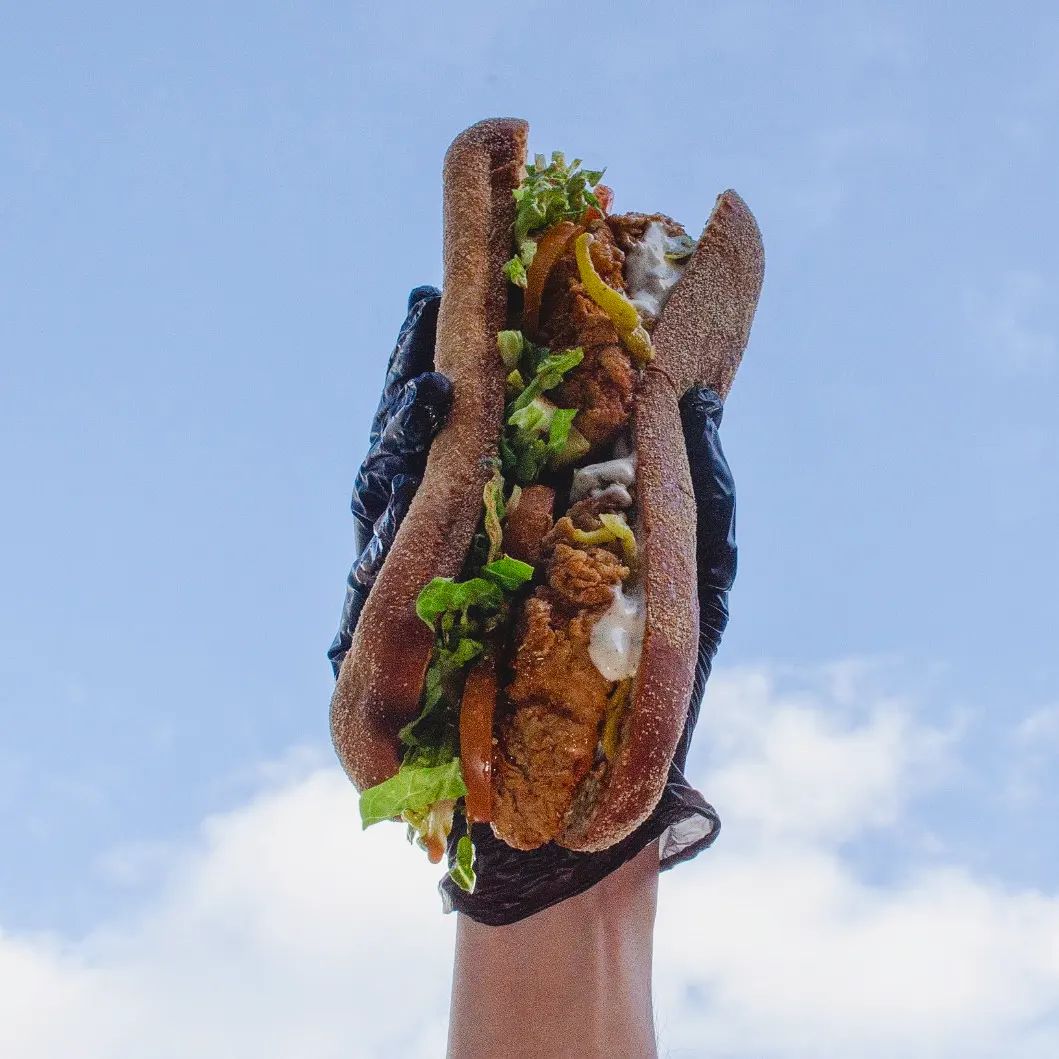 Thie hole in the wall sandwich spot drew fans from near and far in 2022. Technically not a restaurant, nor a bar, we still felt that Fat Pat's deserved a mention as one of 2022's great new openings.
The allure of a hidden alley walk-up, combined with mouth watering Philly Cheesesteaks, Hot Honey Fried Chicken and Meatball Parm baguettes earnt it the lauded title of 'Manchester's best sandwich' by many – including our former Takeaway Champions host Joe McGrath. If you visit, make sure to order in advance online.
Feature image – The Manc Eats