Feature
EXCLUSIVE: Manchester grime star Bugzy Malone on his huge AO Arena gig, and why this tour will be his last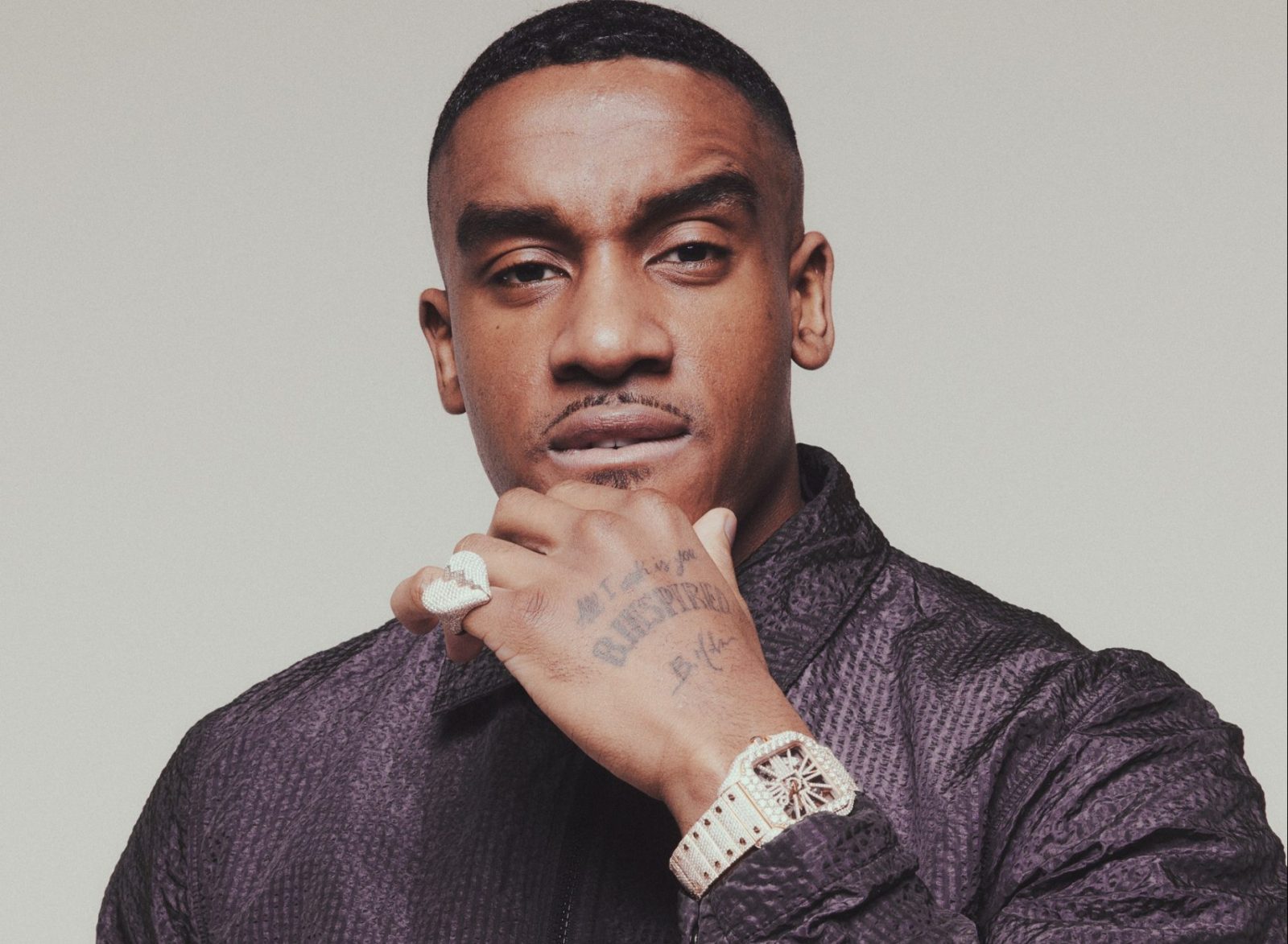 Bugzy Malone is a rap sensation, an actor, a clothing designer, and – in his words – a man who is 'capable of anything'.
On the brink of his biggest UK tour to date, which includes a massive homecoming gig at Manchester's AO Arena, Bugzy's rise to the big leagues didn't come easy.
He had to break into an industry that was stubbornly focused on London, escape a life of 'struggle', and put in serious graft.
He's at the highest point of his career so far – and yet, this will be his final tour.
In an exclusive interview with The Manc, we hear about Bugzy's retirement from the touring circuit, his memories of finding fame in Manchester, and how he got into 'the shape of his life'.
'People call me the king of the north'
Growing up in Crumpsall, Bugzy Malone is a born-and-bred, loud and proud Mancunian.
He's been dubbed 'King of the North' – also the name of his chart-topping EP – which is a title he takes seriously.
"I see it as my duty to give a good account of myself for the north so people can come after me and be taken seriously," he tells us.
"I was the first Manchester artist to get taken seriously in what was a London-centric industry, in my genre of music anyway – obviously there was Oasis and things like that.
"We've laid a foundation here for other rappers from the north of England to go into the industry and make a serious impact."
He name-checks a couple of rising stars from our region – Moston-born Aitch and 'very talented' rapper Meekz Manny.
"All I would really say to them guys is 'Keep going'," he says.
"The talent's there in Manchester but the belief system's not.
"I'm hoping this tour will demonstrate that it can happen – it's been six years and here I am performing at the arena in my hometown."
'Who better to headline the Manchester Arena than me?'
Bugzy Malone will be the first solo grime artist to headline Manchester's enormous AO Arena.
It's a big undertaking to perform in front of a crowd of 21,000 but he's match-ready.
"For the first rapper from my genre to headline the Manchester Arena, who better than me to do it?" he asks.
"As you know, Manchester's a unit. To stand there with my audience, who are a real loyal bunch of individuals.
"They're my people – the people I was getting on the bus with, the people I was sat on the tram with, the people I was walking in the Arndale with. That's a real deep connection.
"You can't beat the atmosphere at a Manchester show."
He promises that there are 'serious surprises' in store on the Resurrection tour, adding: "There are people coming out on stage to perform with me that's going to blow people's minds that they're coming out on tour with me."
'Parklife was a big moment'
The AO Arena gig is a big deal, but it's not the first time the star has been faced with a huge hometown crowd.
He was one of the headliners of Parklife festival back in 2018, a performance that stands out for him.
"I went there nervous," he admits. "You do wonder if anyone will care when you rock up on stage.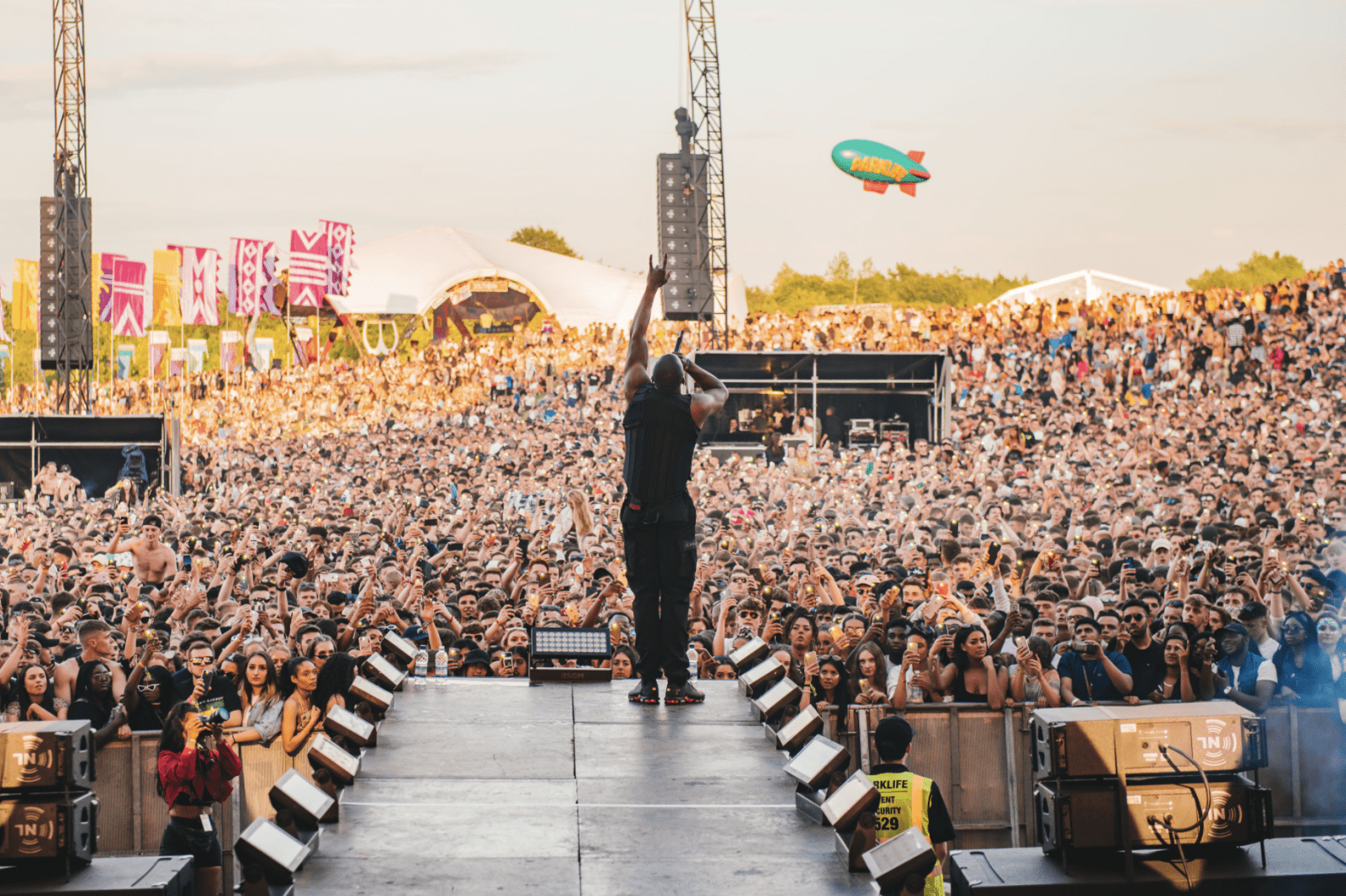 "But I remember I couldn't see to the back of the audience, it was just thousands of people out on the field.
"The reaction was insane. When I rolled up on stage it was just a complete shutdown.
"That for me stands out as a big moment and a moment when I knew that my hometown was behind me and I'd built to a big place."
'You're not supposed to go shopping when your face is in the window'
Bugzy's fame has grown exponentially since his days of freestyling on YouTube (he's now amassed more than 320m views), and the journey has come full circle.
He says he remembers window-shopping at JD (though he was always 'nervous' browsing in Selfridges, which is 'a bit posh') with his mates as a teenager.
Then the first time he was recognised and asked for a photograph was also in a JD.
And now, his face is in the windows.
He says: "There are things that I miss from when I wasn't famous – Manchester is a real community-based place and I was a kid who was just everywhere all the time.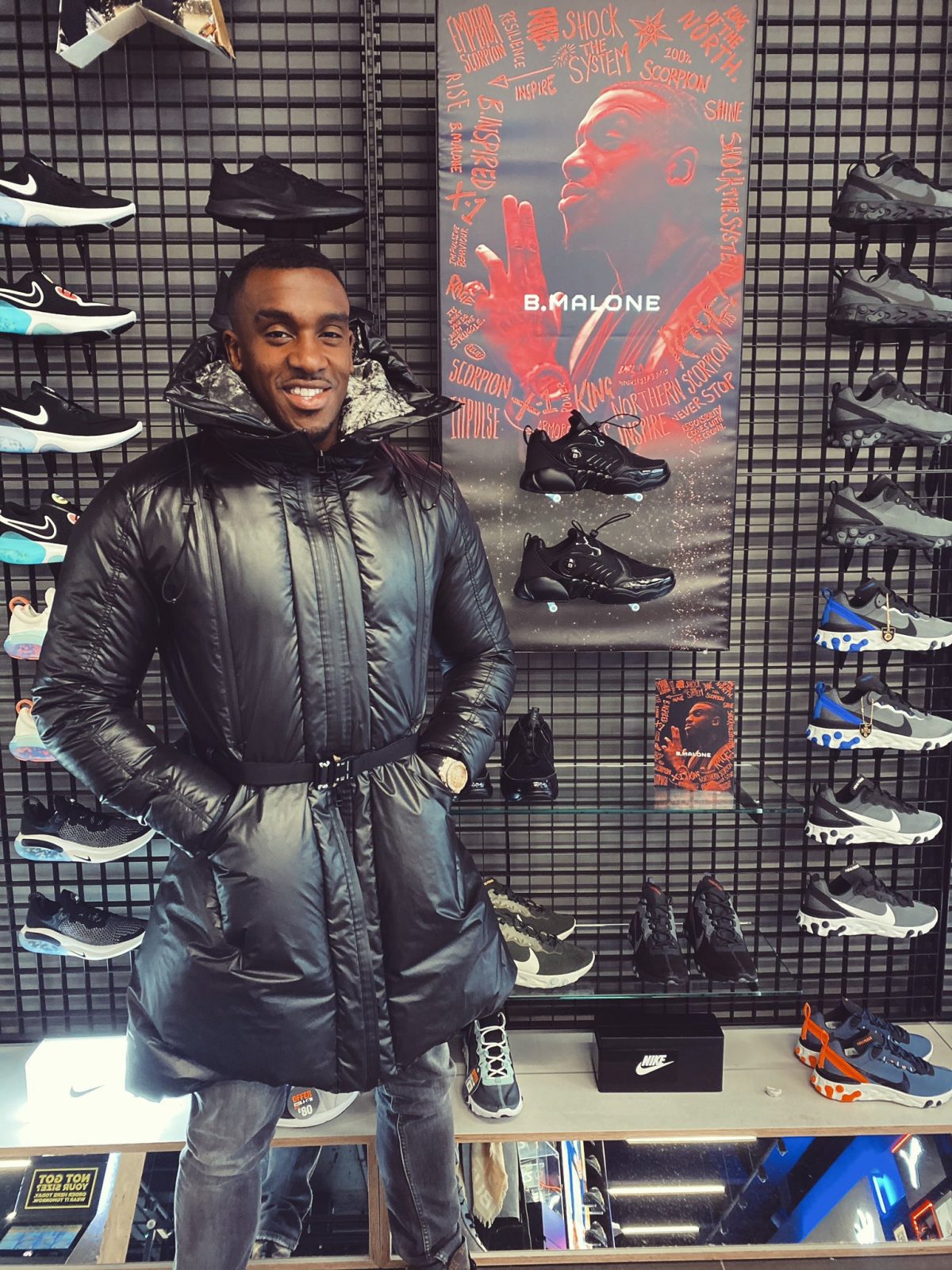 "You start becoming a little bit famous and that becomes harder to navigate.
"For the first year I'd be looking at my friends like 'This is mad isn't it?' but eventually you start to understand the connection with you and your fans.
"And then flipping heck, eventually we had the clothing [his range B.Malone] in JD.
"I was still in the habit of running in there for a pair of trainers but one time I was shopping and there was a big picture of me.
"It started to not look right and not feel right. The perception is that you're not supposed to be in there buying a pair of Nikes when your face is in the window."
'Touring is too big of an obligation'
While he's promised to keep making music, and working the festival circuit, there won't be a tour of this scale again.
He's just not got the time with his fingers in so many pies, and refuses to do anything half-heartedly.
"I've just got to a stage now where my time's just really taken up with the bigger picture of where I'm going and where I'm expanding to, so instead of half-heartedly doing anything, I thought I'll go and do some festivals and connect with people there, but in terms of a tour, it's a little bit too big of an obligation.
"I'd rather give this one my everything.
"People will get 100% of me, but next year, the year after, if I've got three or four films lined up and big business ventures flowing, I can't promise that.
"And that's what's important for me. As long as I put 100% in, I'm happy."
Bugzy appeared in Guy Ritchie's The Gentlemen alongside Hugh Grant and Matthew McConaughey, and has recently been filming alongside Jason Statham in Doha, again on a Guy Ritchie project, due to for release in January.
Acting is time-consuming, he's discovering, saying: "It all involves a lot of commitment to rehearsals and a lot of commitment to training.
"I'm a secret agent now," he jokes, "I had to look cool, you know?
"I'm in the film with Jason Statham and as you know, he's in crazy shape, so I had to put myself through my paces to get into the shape of my life.
"I turned up in the Middle East for that film and I was in solid shape, I won't lie to you, and it'll be the same process for the tour.
"It makes you a sharper individual.
"I've got myself to a level of fitness now where I'm capable of anything."
'It takes hard work and dedication to transcend the position you start in'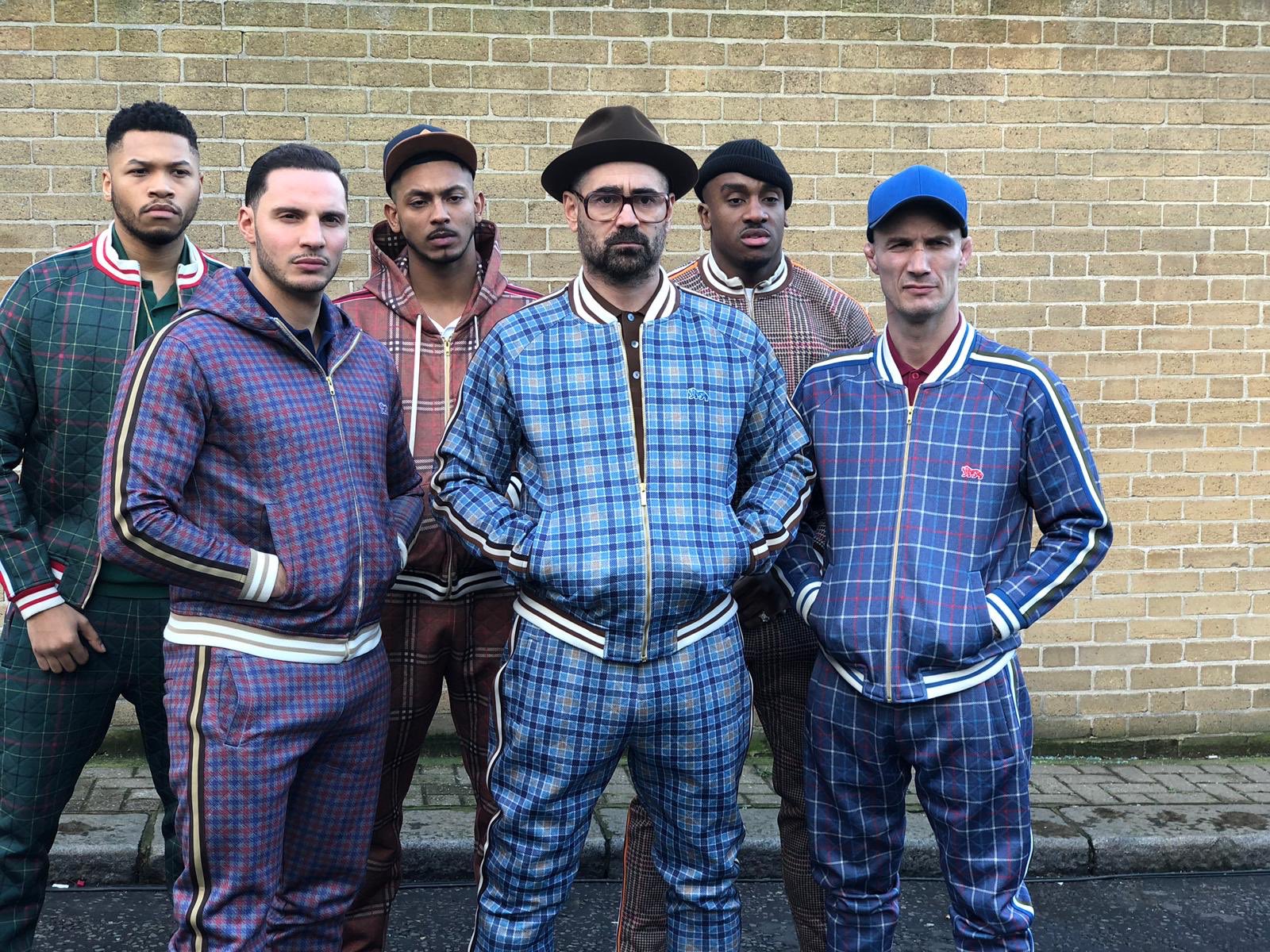 Bugzy repeatedly circles back to the message of inspiring future generations.
"I have an investment in people that come from a similar situation to me, which was basically struggle," he says.
"It takes hard work and dedication to transcend the position you start in.
"You've got to figure out who you want to be and build yourself up.
"Any ventures that I've got going on, it's a new opportunity to speak to my audience and teach lessons.
"Everything I do is about the narrative of get up out of bed and create yourself some freedom – financially and psychologically."
Bugzy Malone will play at the AO Arena on Saturday, December 4. Final tickets are now on sale through Gigs and Tours.
Featured image: Publicity picture