Feature
Girl who survived 40ft fall off a bridge reflects on her mental health journey four years later
Olivia Bartlett's story went viral last year, and now she's spreading her inspirational message once again.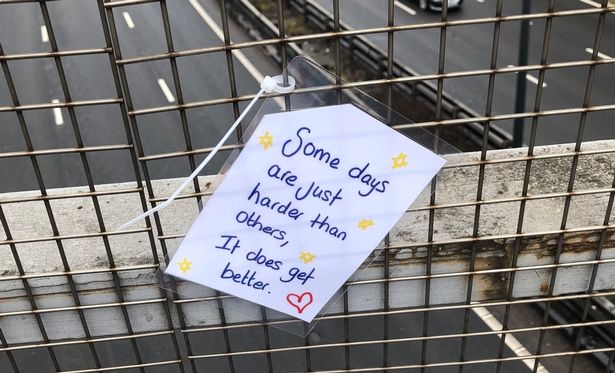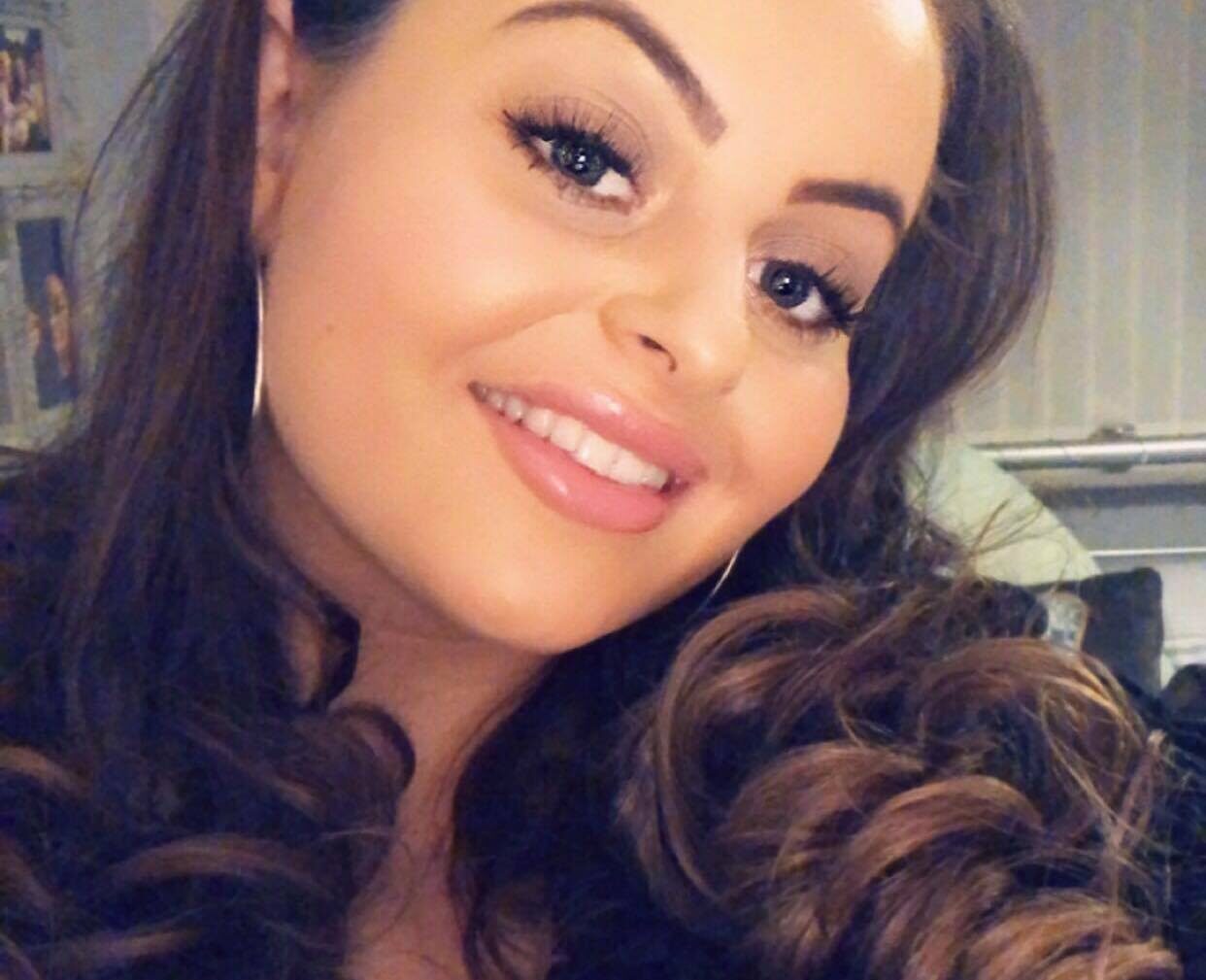 4th March 2018 is a date that Olivia Bartlett will never forget.
It was the date that the then-17 year old took what she thought would be her last step, as she leapt off a bridge over a major road in Stockport and plunged 40ft to the ground in an attempt to end her own life.
But unlike the five others who'd jumped from the very same spot before her that week, Olivia survived.
The former trainee hairdresser from Gorton suffered a catalogue of horrific injuries from her fall – including serious damage to her head and spine, along with 15 other broken bones – and underwent two operations at Salford Royal, leaving her bed-bound for two weeks, before being subsequently diagnosed with bipolar disorder, anxiety and depression, and spending three months in a specialist facility to improve her mental health.
The hospital staff told her it was "a miracle" she was still alive.
"[Struggles with] my mental health started at a young age, but I didn't want anyone to know what I was going though daily." Olivia told us.
"It was a battle everyday, especially with the thoughts I was getting [and] I was just so embarrassed [that] I didn't tell anyone, [nor did I] understand why I even felt the way I did,
"I didn't even understand about mental health then."
Olivia admits that her life "changed dramatically" after that day, and she has sadly suffered both short-term and long-term effects from the incident, ranging from apprehensions and embarrassment about going outside and re-integrating back into society shortly after being discharged from hospital due to "[having] all my hair shaved, as my head injuries were really bad to the point [that] you could see my skull", to suffering with long term back pain – which makes walking and standing a challenge – the devastating decision to give up her job as a result of injuries, and even the loss of "a lot of friends and social circle", who she believed just did not understand how to handle the severity of her mental health struggles and diagnosis'.
In December 2019, she also suffered the devastating loss of her uncle Paul to suicide, which she said "broke me, as he [had] seen everything I went through [and] was married [with] two children".
And it was then that she just knew she "didn't want anyone else to go through what I had".
Nowadays, Olivia – 21, who's family and boyfriend of three years are supporting her "every step of the way" – is keen to advocate that "mental health matters" and that it should be prioritised just as much as our physical health, and it was this very urgency to promote better care that saw her story go viral on social media last year.
Olivia goes back to that same bridge as much as she can, but not to jump – to stop others from doing so.
She does this by regularly decorating the bridge with handwritten messages of support, words of encouragement, and vital contact numbers for anyone who may find themselves in the same position as she did all those years prior, in the hopes of proving that "better days will come".
It was an act that, once shared to Facebook, saw her receive widespread support from all across the globe, with messages from strangers still coming in to this day.
The viral post also miraculously reunited her with the man who she credits with "saving my life".
Olivia continued: "During my recovery, I learned so much about mental health… [and] I thought I needed to do more to make sure people never feel like this again, [so] now I go to the bridge I jumped off to put notes and try and keep up with it as much as I can.
"If it stops just one person from doing [what I did], it would mean the world to me – I just want to help others [and] no family should go through what mine did".
"I try to do everything I can for mental health, but sometimes I feel like I'm not doing enough," Olivia admitted.
"I want to do more as it's very important to me [and] mental health will always be a part of my life, so now that I have learnt how to deal with it, I want to help everyone I can.
"No one should feel like this, and some people just need help dealing with their mental health issues".
Olivia also expressed some concerns with the level of after-care she received following the incident, which she is keen to rectify, explaining that: "The hospitals didn't do anything with me after, no talks, no therapy – I had to make myself better, but some people aren't as strong to think like that.
"There's not enough help for mental health and it's so upsetting to see, but if my story gets out there, it might help others".
As part of her reflection process, nearly four years after the attempt to take her own life, Olivia has now realised the importance of speaking out, especially after coming up against several negative comments as a response to her social media posts.
"I want to tell everyone that things do get better and so will you." she said.
'I'm living proof of that, and it's okay not to be ok, and mental health is normal [so] don't worry that you are different to others. Try your hardest to be positive, even though it is so hard to do, and remember that there are people out there that love you.
"I also want to say to everyone to please just please be kind.
"I have had a lot of negative comments saying lots of sick things, but if I wasn't as strong as I am, that could have broken me and I could do it again, so please just be kind [because] you could say horrible things to the wrong person someday, and you would be the reason they're not here anymore.
"Please try to understand and try to be in their shoes – mental health needs to be a priority".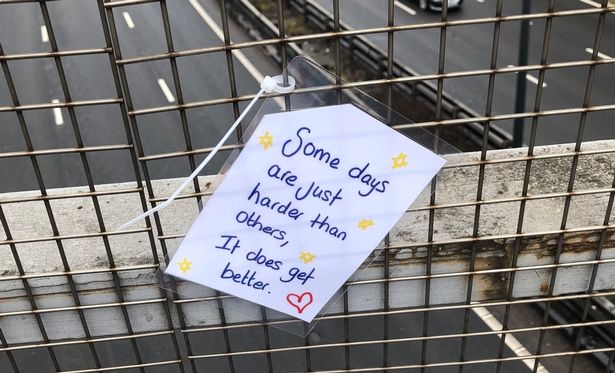 "Most of all, I just want to tell everyone to stay strong".
___
If you or anyone you know is struggling right now, please know that you are never alone and there are many different places you can reach out to for support right here in Greater Manchester.
Suffering in silence never need be the way.
Manchester Mind – An organisation that has supported people in Manchester for over 30 years. Most services are now available over the phone, by email or video call. The number is 0161 769 5732 and the opening hours are Mon – Fri 10am – 2pm.
The GM Mental Health NHS Foundation Trust – The local NHS helpline is open 24/7 which you can call any time, day or night, if you feel your mental health is beginning to suffer: 0800 953 0285.
Andy's Man Club – A group dedicated to starting conversations about mental health, assuring people that it's ok to talk. You can contact them by email on: [email protected].
CALM – The Campaign Against Living Miserably supports people via phone and webchat. You can call 0800 58 58 58 or speak to a support worker online. Open 5pm to midnight.
Samaritans – The Manchester & Salford Samaritans offer emotional support by telephone and email. The phone lines and email support are available 24/7. Call 116 123 or visit the website.
The Manc Group is also here to help too.
There are real people behind our platforms, and our DMs are always open, so we encourage you to drop us a message should you ever need a chat and we will be more than happy to help point you in the right direction towards the best help possible.
We got this, Manchester.