Feature
Hip Flask: The craft beer delivery company with a 'Manchester Box' at its heart
"We started selling a few boxes to friends and we've slowly grown from there".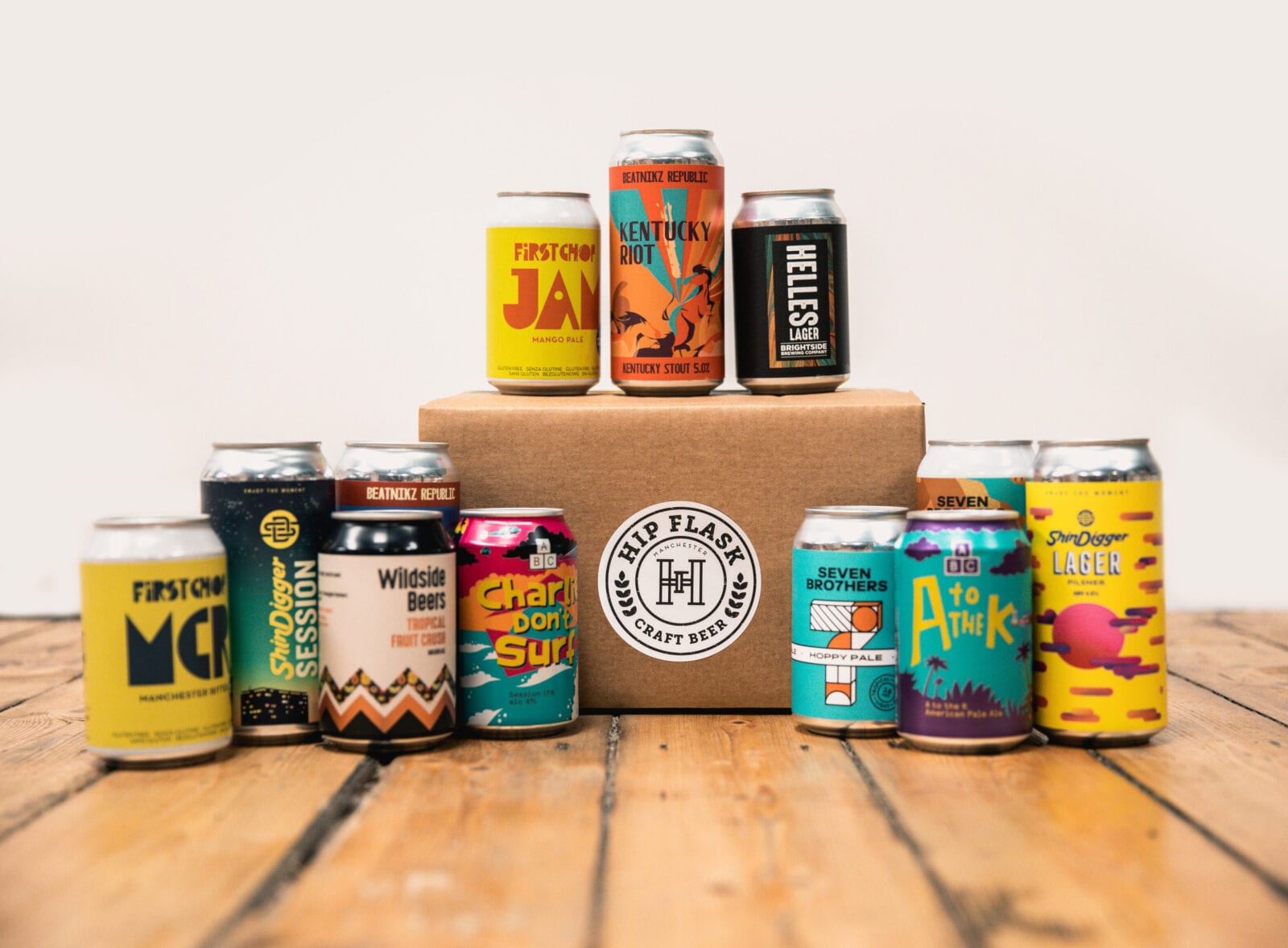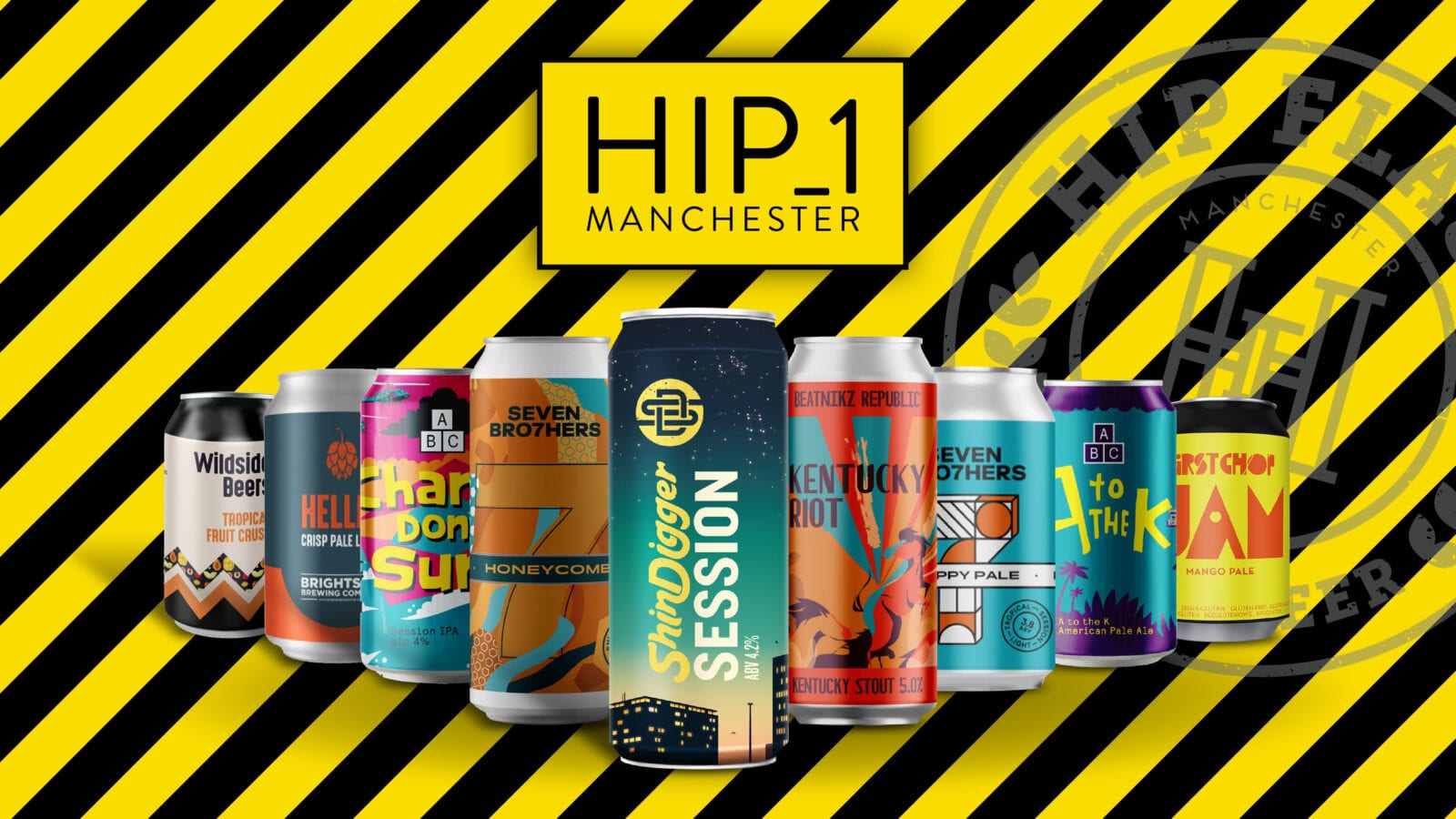 Hip Flask scours the globe to bring the best craft beers direct from brewers to your doorstep.
It's as simple as that.
But perhaps 'simple' is not the word, as without a great deal of passion and drive to make it work, this finely-tuned operation founded right here in Greater Manchester would fall short, but after two furloughed friends started the company with ambition and the intent of selling to a couple of people they knew, Hip Flask has since flourished.
The craft beer delivery company has taken hundreds of Mancunians on "a journey of beer discovery" since the start of lockdown, and it's all done through expertly-selected picks with the perfect blend of flavour, character and strength to please the palate.
A Pub In A Box, you could say – which also happens to be the name of its first collection.
Hip Flask is the brainchild of Sam and Phil – childhood friends with a mutual love for all things craft beer – who after finding themselves, like many others, with a few extra hours on their hands at the start of April this year, started chatting about what they could do to fill the time.
"We're both into our beer and we'd compare notes on any new and interesting beers we'd tried since we last met." Sam explained to us.
"We subscribed to a couple of craft beer delivery companies, but we found them a bit lacking,
"There didn't seem to be any context to the beers we were drinking or any information on who produced it [and] we know the passion and the artistry that goes into making craft beer [so] we wanted to show this to other people."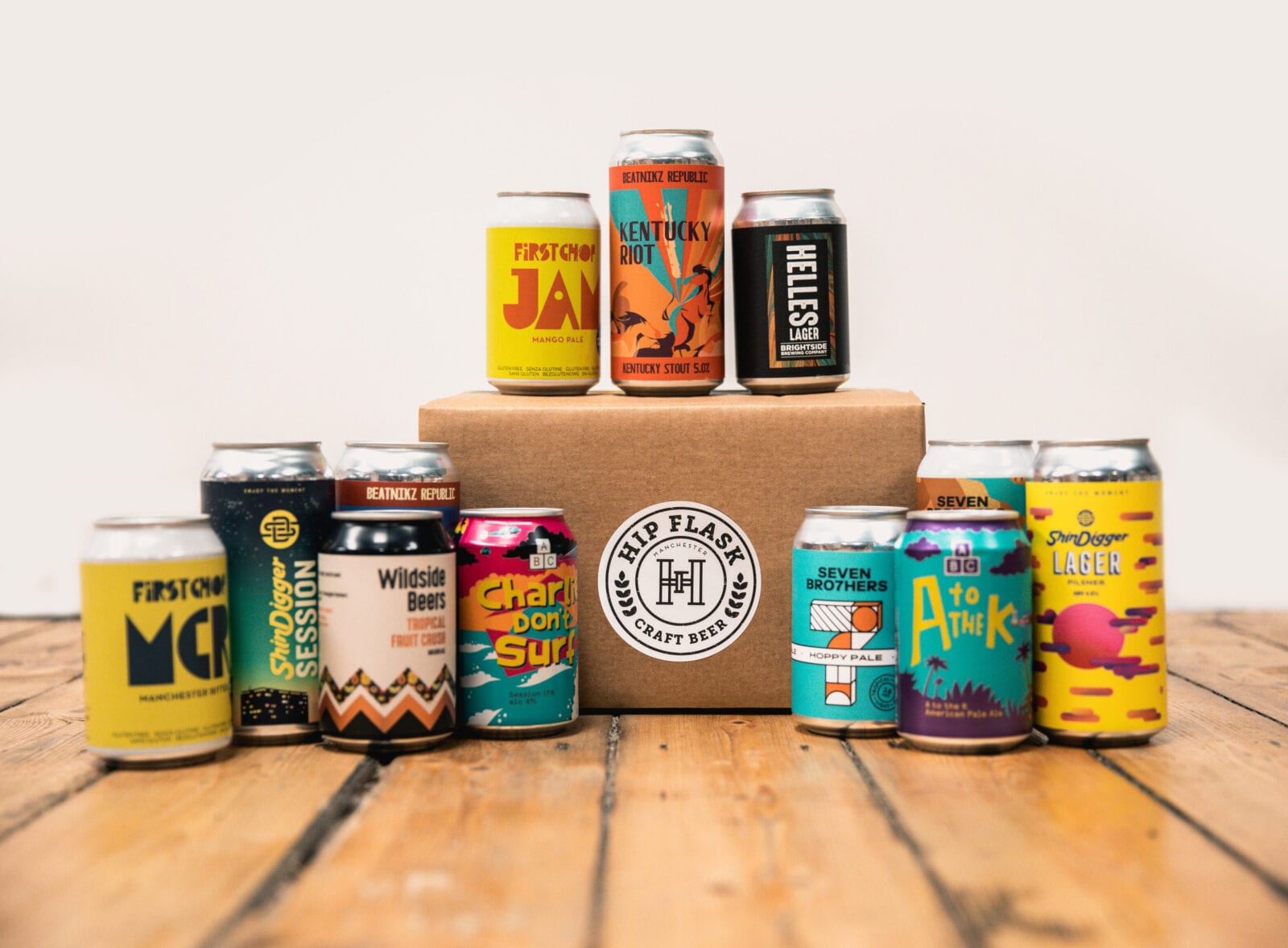 It wasn't all smooth sailing though at the start.
Sam continued: "We naively thought it would be a case of buying the beer and start selling.
"It turned out we needed a couple of licences before we could do that, but eventually, we'd licensed a spare bedroom in my house in Manchester to sell craft beer and Hip Flask was born.
"We started selling a few boxes to friends and we've slowly grown from there".
And it's fair to say that a pretty significant part of that growth is the city in which it was born, or more specifically, a hand-picked collection of beers that pays homage to and celebrates everything the city is loved around the world for.
So, what exactly is The Manchester Box then?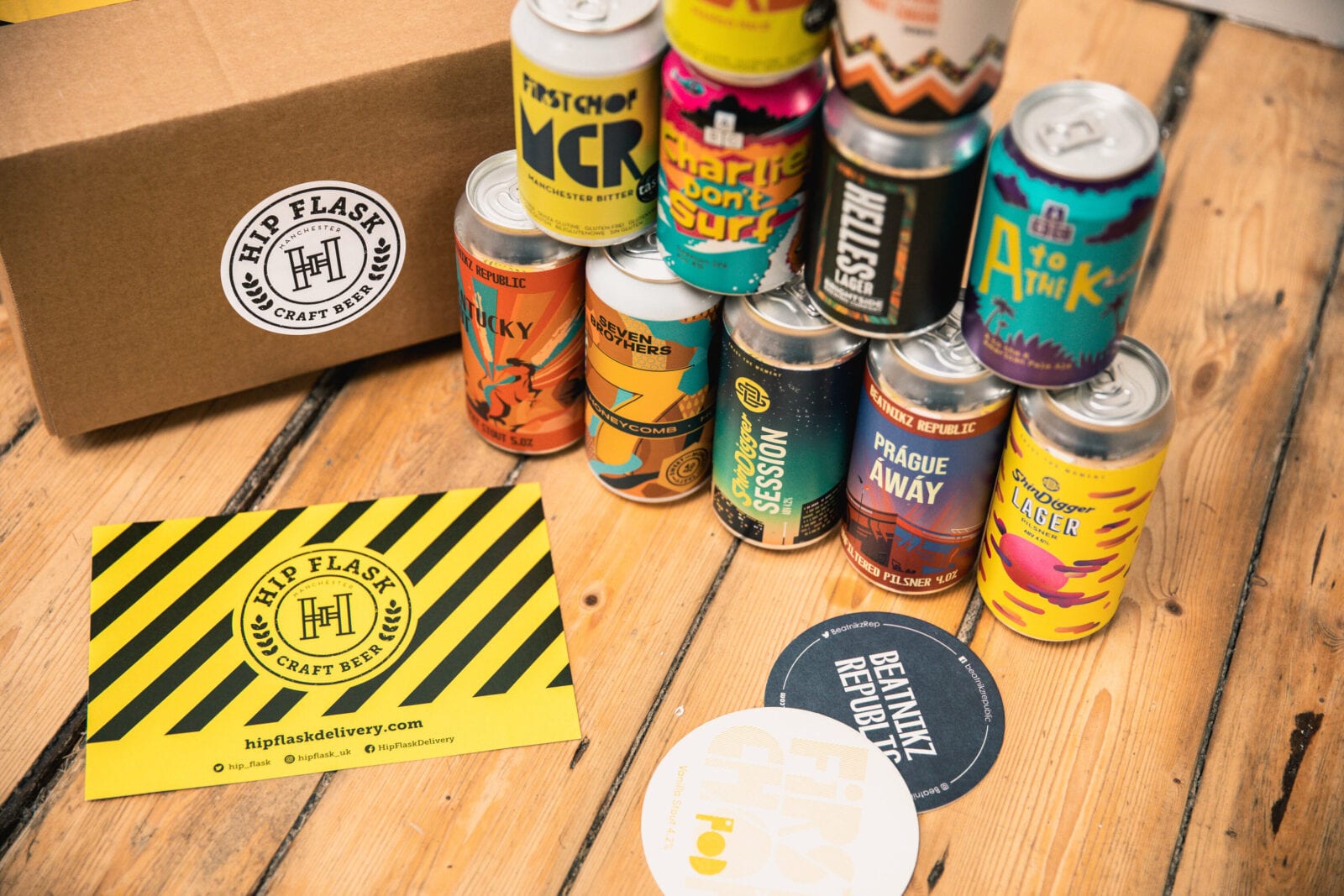 Well, every proud Mancunian knows that Manchester is a city with a rich and iconic history, right?
Think the Haçienda, L.S. Lowry, Paul Scholes, Emmeline Pankhurst, Franny Lee, Liam & Noel, Caroline Ahern, Anthony Burgess, Shelagh Delaney, FAC51, and not forgetting Vimto, of course – but Hip Flask wants to show the world that beer needs to be added to that list too.
The Manchester Box is designed to "highlight the unique identity of Manchester" and is filled with some of the best beer this city has to offer.
"Pubs and breweries have been some of the hardest hit financially throughout this year, particularly in Manchester," said Sam, "[and] we wanted to do what we could to help, so we created The Manchester Box,
"A celebration of Manchester's brilliant independent craft breweries."
"We wanted to capture the spirit and the vibe of Manchester and the city's continual defiance in the face of adversity. Manchester has a history of pulling together in dark times and that's what we wanted to achieve with this box."
An ideal Christmas gift for any beer lover, or even just someone with a special place in their heart for the rainy city, The Manchester Box is filled with a diverse range of lagers, pale ales and IPAs created in breweries across the region.
Each box contains a total of 12 specially-selected beers (5x 440ml cans and 7x 330ml cans).
Beers from beloved Greater Manchester breweries Alphabet, Beatnikz Republic, Brightside, First Chop, Seven Bro7hers, and Shindigger all proudly feature.
It also comes complete with tasting notes on all of beers featured in the collection as a way to enhance the drinking experience, as well a map with details about the breweries that each of the beers have been crafted in, adding depth to each sip.
And crucially, the purchase of each box directly contributes to small and independent local businesses at a time when they truly need the support more than ever before.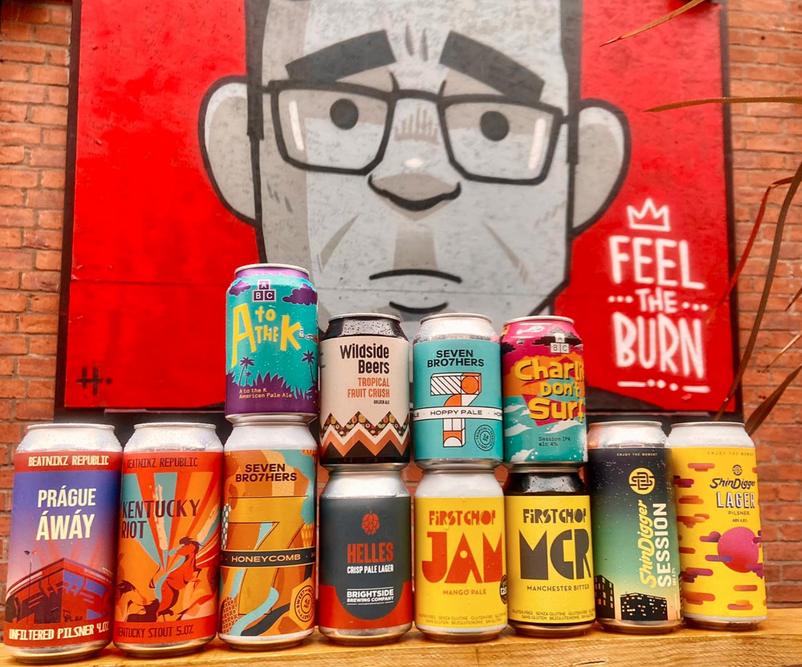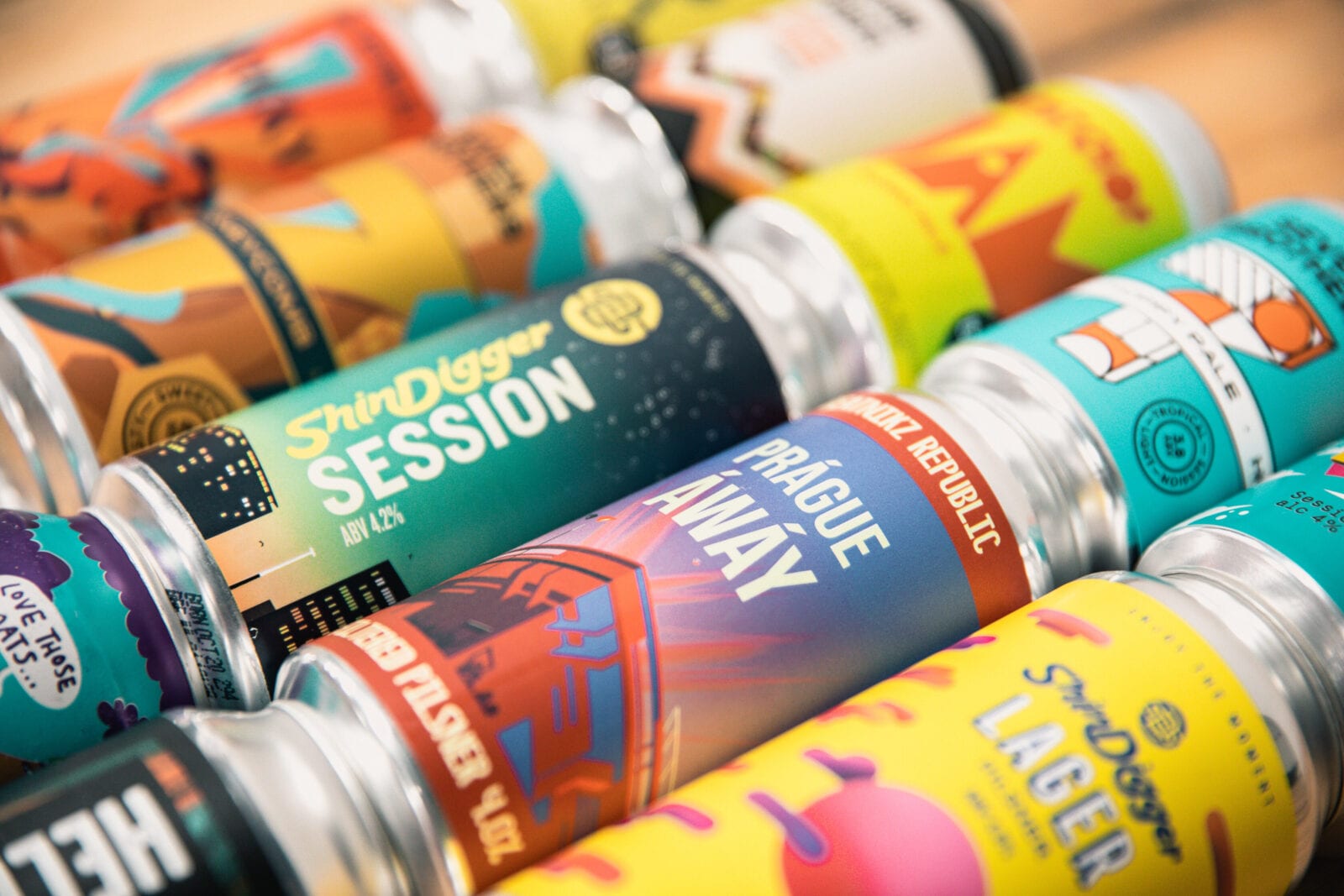 The Manchester Box will set you back just £35 for the full collection.
Hip Flask is currently offering free local delivery to households within eight miles of its premises, and national delivery of £4 or free on orders above £50.
All boxes are expected to be delivered within three working days of the order being placed.
You can grab yours here.
___
More information can be found via the Hip Flask website here, and you can also keep up to date with Sam, Phil and the Hip Flask team on Facebook, Twitter and Instagram.