Feature
Shooting modern Manchester: Meet the photographer capturing the city's best side
Paul Grogan's famous Manc prints can be found in every continent - but his biggest project yet is only just beginning.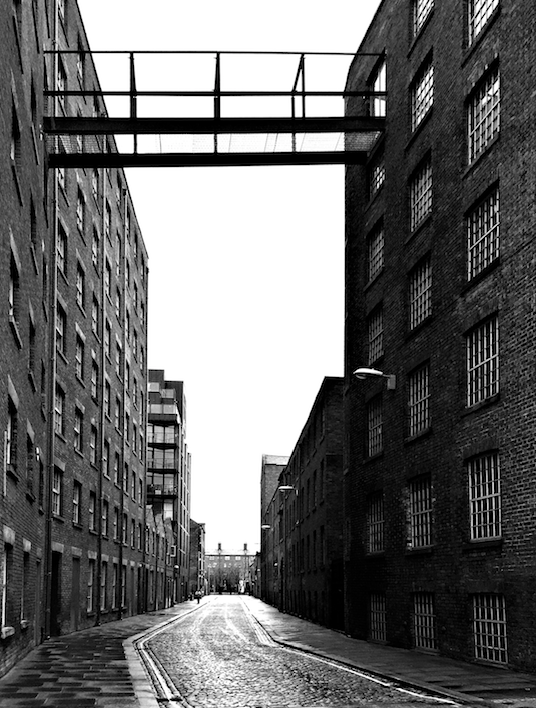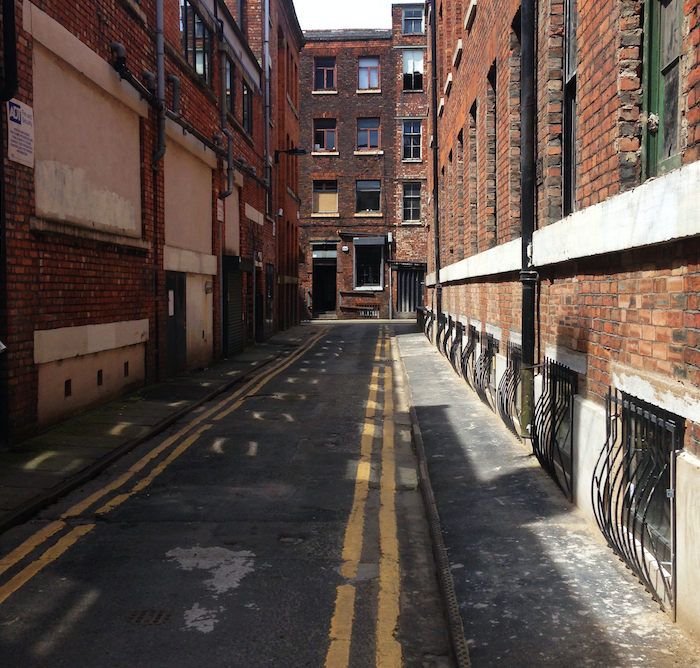 Like so many of us, Paul Grogan spends most of his time at home these days.
With three kids being home-schooled by his wife Marian, they have had to get better at multitasking – sharing the chores whilst running two businesses.
On this particularly wintry January afternoon in Radcliffe, Paul's got the phone in one hand and cutlery in the other, making his youngest son's lunch as he talks.
"Working from home with three kids here… there's always a lot going on as you can imagine," he chuckles.
For a man who's spent a huge chunk of his life exploring the outdoors taking photos, the past year has been quite the adjustment for Paul.
The pandemic has domesticated even the biggest nomads – but it's been particularly challenging for photographers who ordinarily rely on the freedom to roam in return for a paycheque.
"[COVID] has impacted everything quite significantly for me," Paul tells us.
"I'm quite fortunate in that I own a branding and web design agency, so I have income from there. But I know a lot of photographers who have really struggled."
"Ever since the tiers were brought in, we haven't been able to leave our boroughs.
"I know it's technically work, but I still shouldn't be going from Manchester to the Lake District just to take some photographs, should I?
"We need to stay local."
Due to the ongoing national lockdown; Paul is confined to his market town in Bury for the foreseeable future.
For a photographer, there are much worse places to be, of course.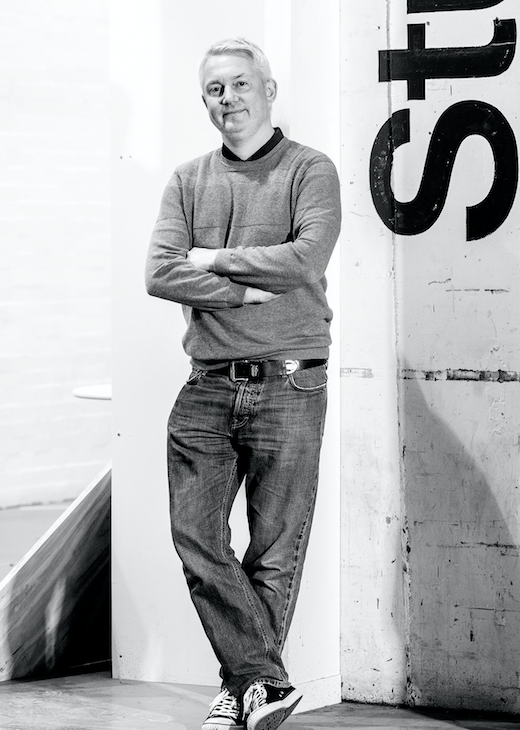 "There's plenty of really cool buildings knocking about in Radcliffe," Paul says.
"It's a place that's stuck in time a bit.
"It doesn't have the clamour of Prestwich and Whitefield. That will change eventually, I think, but for the time being we've still got these interesting 70s and 80s vibes that make it quite an interesting looking place… especially when the light catches it just right."
Paul has grabbed some snaps of his local town and the surrounding greenery on his weekend lockdown walks, but many of his most famous images were captured pre-COVID nine miles south in the rainy metropolis of skyscrapers and lights.
For the past twenty years, Paul's been taking the kind of landscape photos of Manchester city centre that strike a chord with locals and out-of-towners alike – selling hundreds to people right around the world.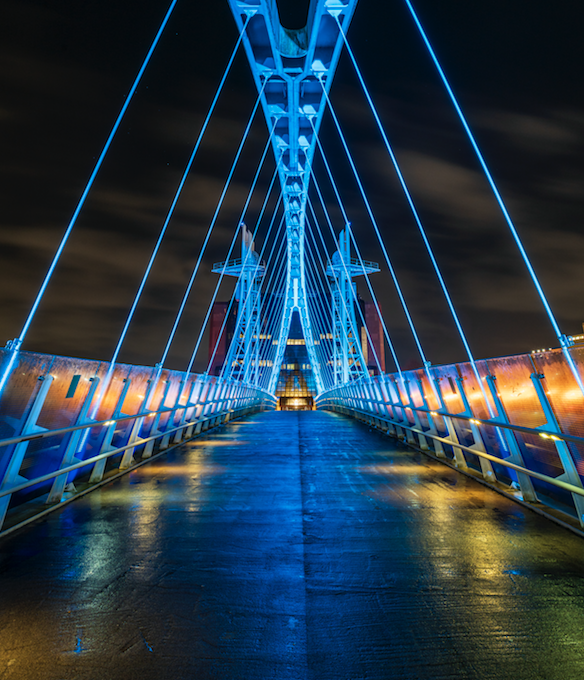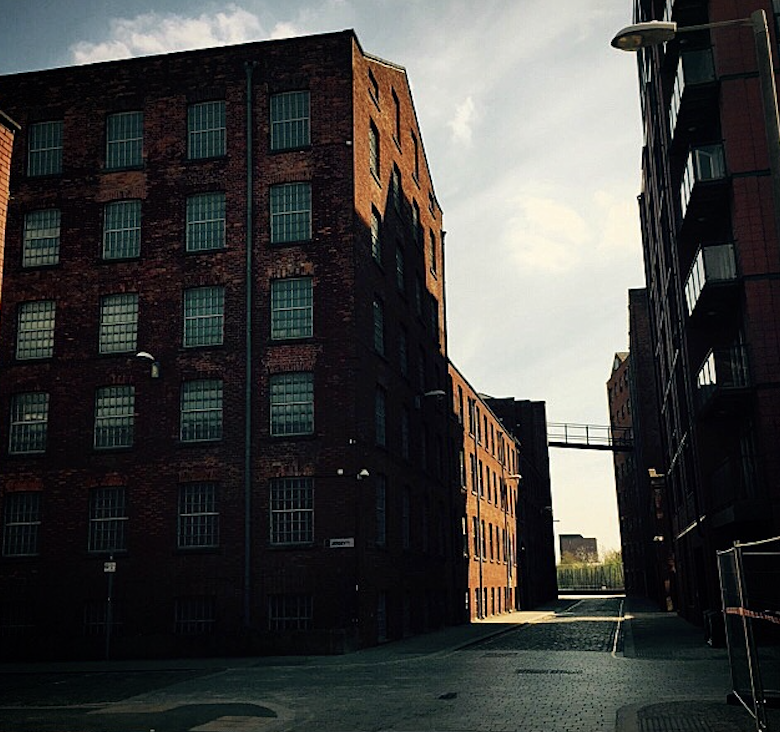 Paul's prints have been sent to addresses in the States, Canada, Australia, States, Spain, Norway and Germany; and copies of his hugely-successful Made of Manchester Photobook were even purchased by airline Virgin Atlantic for passengers taking flights to Manchester.
It's the kind of track record that puts Paul among the top local photographers of current times.
But his biggest project is only just getting started.
Paul has been given the great responsibility of producing a Manchester edition for Fotovue – one of the most popular, widely-published city and country guidebooks available.
"The book will include lots of things for people to look out for in Manchester," Paul explains.
"It's a proper guidebook.
"The whole thing will be done over a longer period of two or three years and it'll involve going to certain spots at certain times; for example Salford Quays at sunrise or Ancoats in the evening when the sun is coming down the streets."
Paul refers to these types of areas as 'Honeypot locations' – places where there are lots of opportunities for good photos, or 'more honey for the bees'.
It's a fitting statement to describe Manchester. Worker bees are a symbol of unity in adversity here; with Mancs prideful hanging images of the yellow and black insects up in their homes.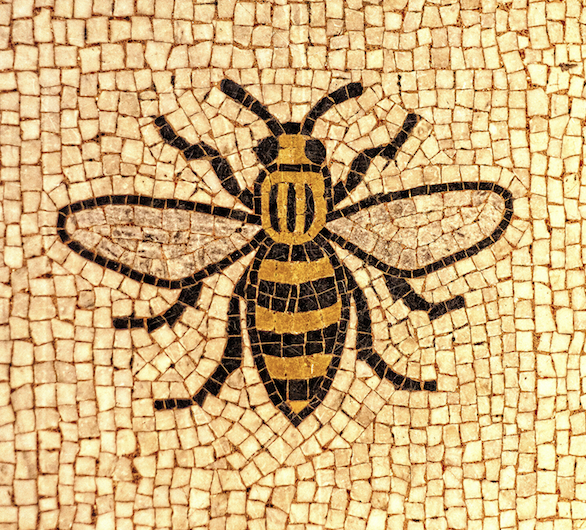 Perhaps unsurprisingly, one of Paul's most popular photos is a shot of a bee statue taken from the Town Hall.
"I'd been attending a wedding as a guest, and thought 'oh, that looks nice', shot it and carried on," Paul says.
"I didn't think it was particularly exciting at the time."
But this simple shot – dipped in a honey-glazed hue – has become iconic; with copies being shipped off to all four corners of the globe.
A few years prior, Paul also saw huge demand for his bee prints in the midst of the Arena Bombing. But on this occasion he refused to take the money.
"I decided I can't profit off this," he stated.
"I donated all that money to the charity set up by Manchester City Council.
"It's important to do these kinds of things."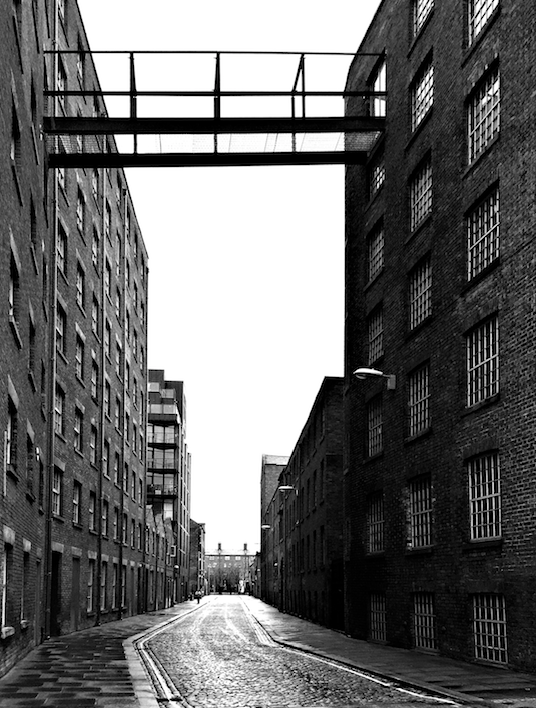 Paul's career as a photographer has taken him to almost everywhere in Manchester; up to the roof of Piccadilly Tower; into the city's nooks and crannies; and even onto book pages alongside the Tony Walsh poem 'This is the Place'.
But when it comes to defining what makes Manchester quite so photogenic, Paul doesn't think there's any single right answer.
"Manchester's definitely got something special… but there's so much about it," he says, racking his brains.
"We're the first industrial city. We invented the global economy. A lot has changed here since the late eighties early 90s with the music which obviously started it all. But it's retained a lot of its decrepit, decaying stuff, too.
"If you go to Spinningfields at the right time of day you can pick out the juxtaposition between new and old; a shiny building close to a shutter that hasn't been open for 30 years.
"But then, there's the industrial heritage in Ancoats, too, and the gorgeous old buildings still standing. St John St Hotel is one. And the Hatters Hotel – that's a stunning building. In another city it would be a boutique hotel that locals couldn't afford to use. It's great that it's retained a degree of its authenticity."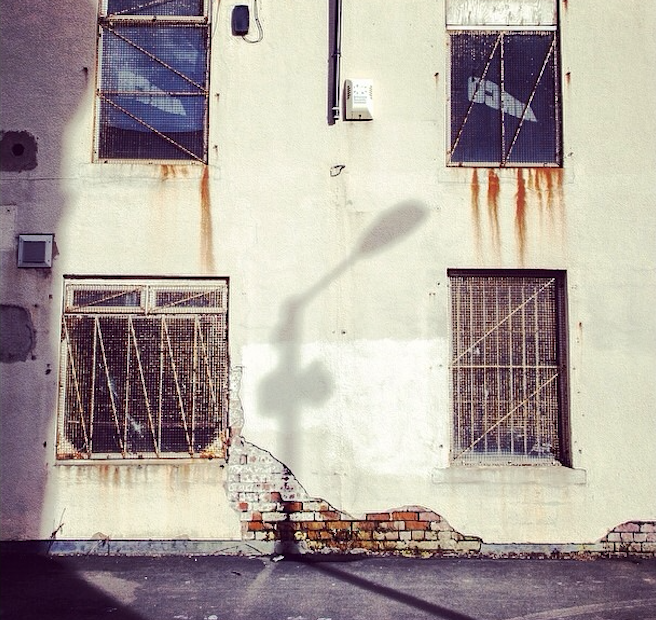 Hopefully, it won't be too long before Paul is allowed to venture back out into the city and snap more photos for the world to feast their eyes upon.
When he does, he'll be considering the same ingredients as always: Looking; lighting; and luck.
"Getting good photos is a mix of knowing what you're looking for and getting the right light," Paul tells us.
"That photo caught on the corner of Deansgate – Manchester in the rain – is a perfect example of right place, right time. It's a fantastic photograph.
"That's the thing about Manchester. There are proper little nuggets you can find everywhere.
"You just need to remember to look up."