Feature
The local family making Wythenshawe proud after becoming 'waste warriors'
Anthony, Danielle, Charlotte and Toni Brookes are inspiring their community with every piece of litter they pick up.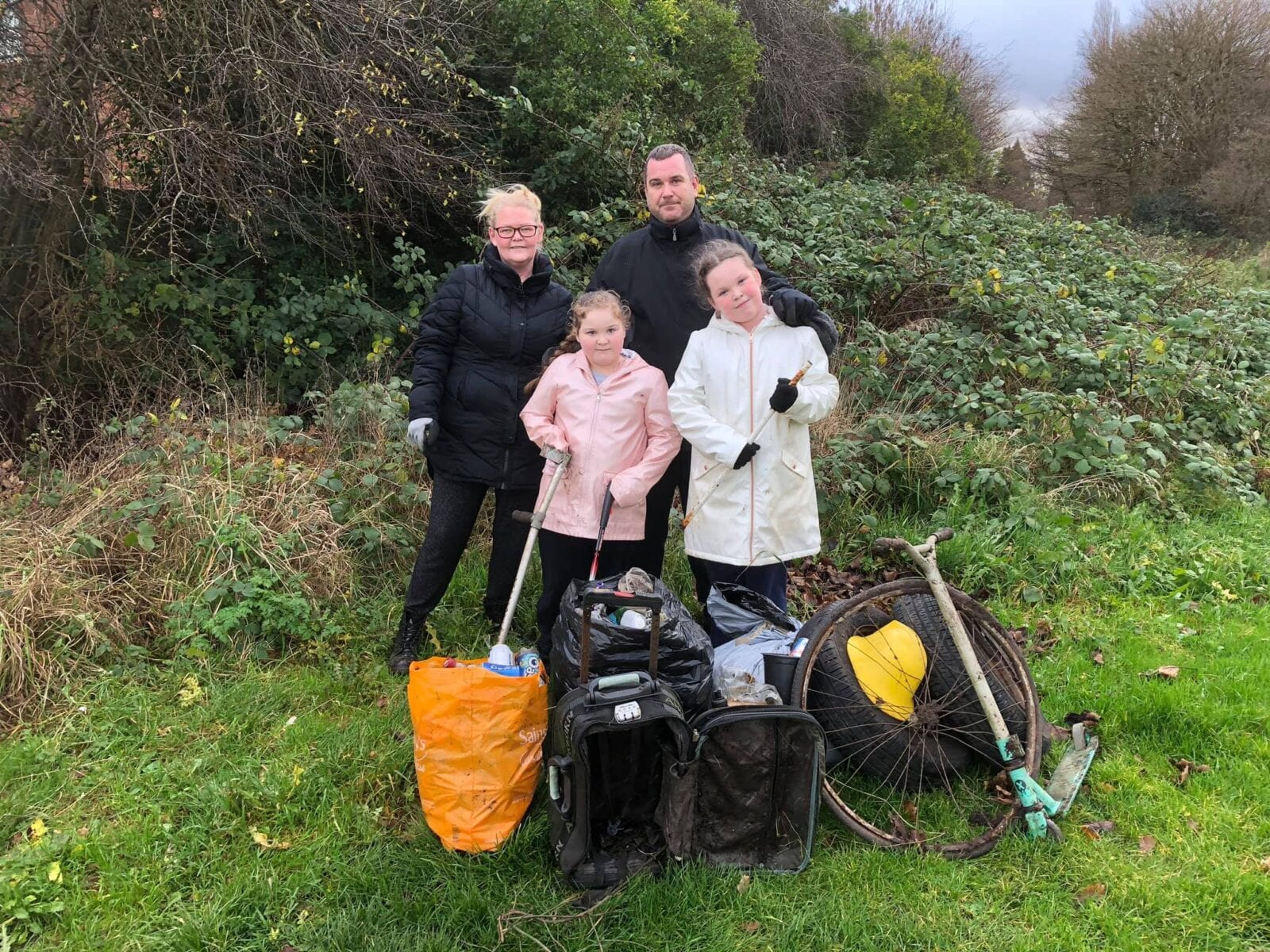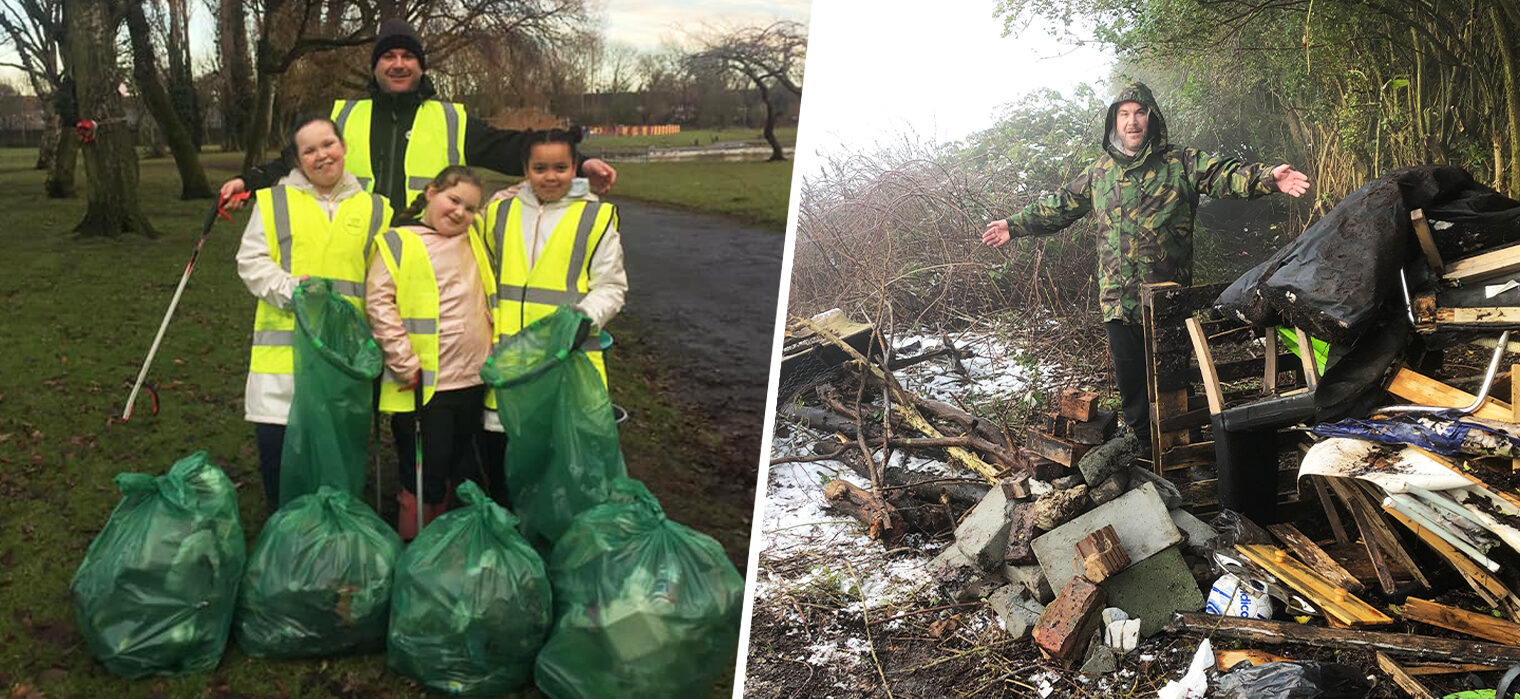 A local family have been "making Wythenshawe proud" this year by cleaning up their community and raising money for charity along the way.
The Brookes family may not have imagined the new year to begin this way, but they haven't looked back since.
When Anthony and his wife Danielle by chance saw an advertisement on social media calling on volunteers to help with a Christmas clean-up event in their local area just before 2020 drew to a close, they decided to get themselves and their two young daughters, Charlotte and Toni, involved in the action as a way of creating a positive impact – having just recently "become more spiritually aware" – and starting the new year with the best intentions going forward.
And after Anthony had also recently survived a number of job cut-backs at the company he works for, and found himself furloughed with the new gig of homeschool teacher for the duration of England's current national lockdown, he also saw it as a unique learning opportunity.
The opportunity to teach something the textbooks can't.
After "[learning] a lot over the past couple of years", he was keen to not only lead by example for his daughters, but also to teach them the power of contribution and carrying out good deeds from an early age.
Quite simply, they just wanted to make a difference – and that's exactly what they've done.
Gearing up for the task ahead in high-vis jackets with their gloves on and litter pickers in hand, the family set out on their first clean-up trip at the start of this month, and went all the way from the Woodhouse Park to Newall Green areas of Wythenshawe, picking up as much rubbish as they could see along the way – and now they have "the [litter picking] bug".
"Now we've got a bug and carry on cleaning litter on our side in Woodhouse Park," Anthony admits.
"We have collected over 20 big bags [of rubbish] in a short period of time and you can really see the difference. We still go back to Mill Pond Fields and the nature area in Newall Green to help out in between [too]".
But Anthony is keen "not to take all the credit" from the wider group of superstars.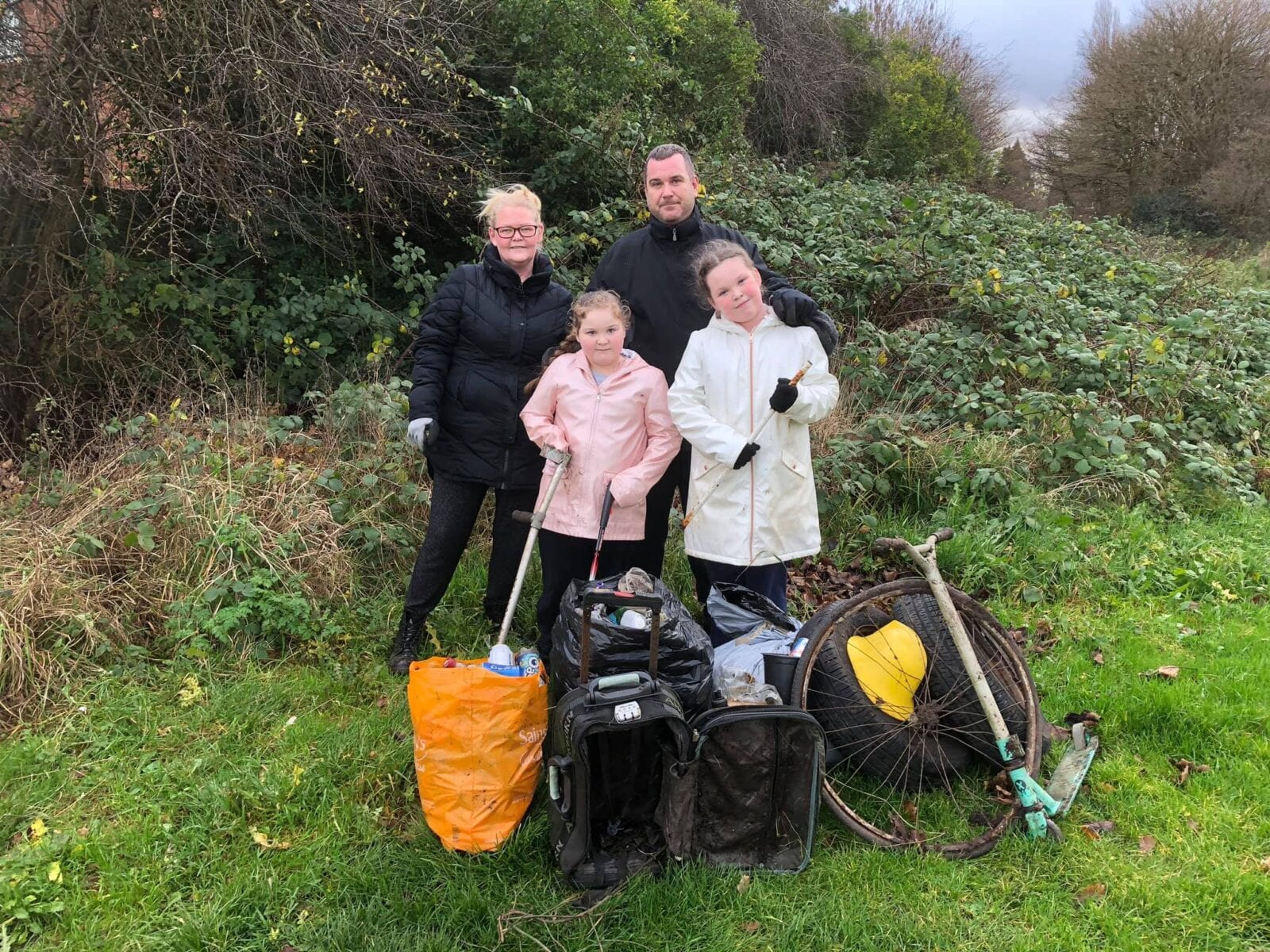 The Brookes' are members of an ever-growing community clean up initiative known as the Wythenshawe Waste Warriors, and they couldn't be prouder.
"They are doing a top job," Anthony insists.
Founded in 2018 in a bid to transform the area's local parks, green spaces and brooks, Wythenshawe Waste Warriors is a network of volunteers working together to make the community a cleaner place in different hubs across the south Manchester suburb.
The group believes that "together we are stronger and that all our activities are building towards a community that is sustainable – environmentally, economically, physically, mentally and spiritually for the future".
Wythenshawe Waste Warriors was set up by Newall Green resident and Chairman John-Paul Coe after visiting his local park – Milky Button Park – with his six-year-old son Bobby and being so upset by the amount of mess and litter scattered around that they were forced to abandon their trip and return home.
Heartbroken by what he saw, John-Paul promised his son he would take control of the parks and woodlands that had been neglected in his community.
John-Paul and a small group of volunteers simply began litter picking near their homes, before deciding to launch the Wythenshawe-wide collective – which has now seen glowing support from residents, businesses, local sports teams, schools, the local council and services, outreach initiatives, local charities, and more – and going on to collect thousands of bags of litter year after year.
In the year 2020, the network set the apt target of filling 2,020 bags of litter – and they smashed that, amassing 2,406 bags and counting.
With the vital work the collective is carrying out – especially as fly-tipping rates have continued to soar across the region over lockdown – they're really helping to make Wythenshawe a wonderful place to live, and John-Paul has nothing but positive things to say about the "amazing" Brookes family.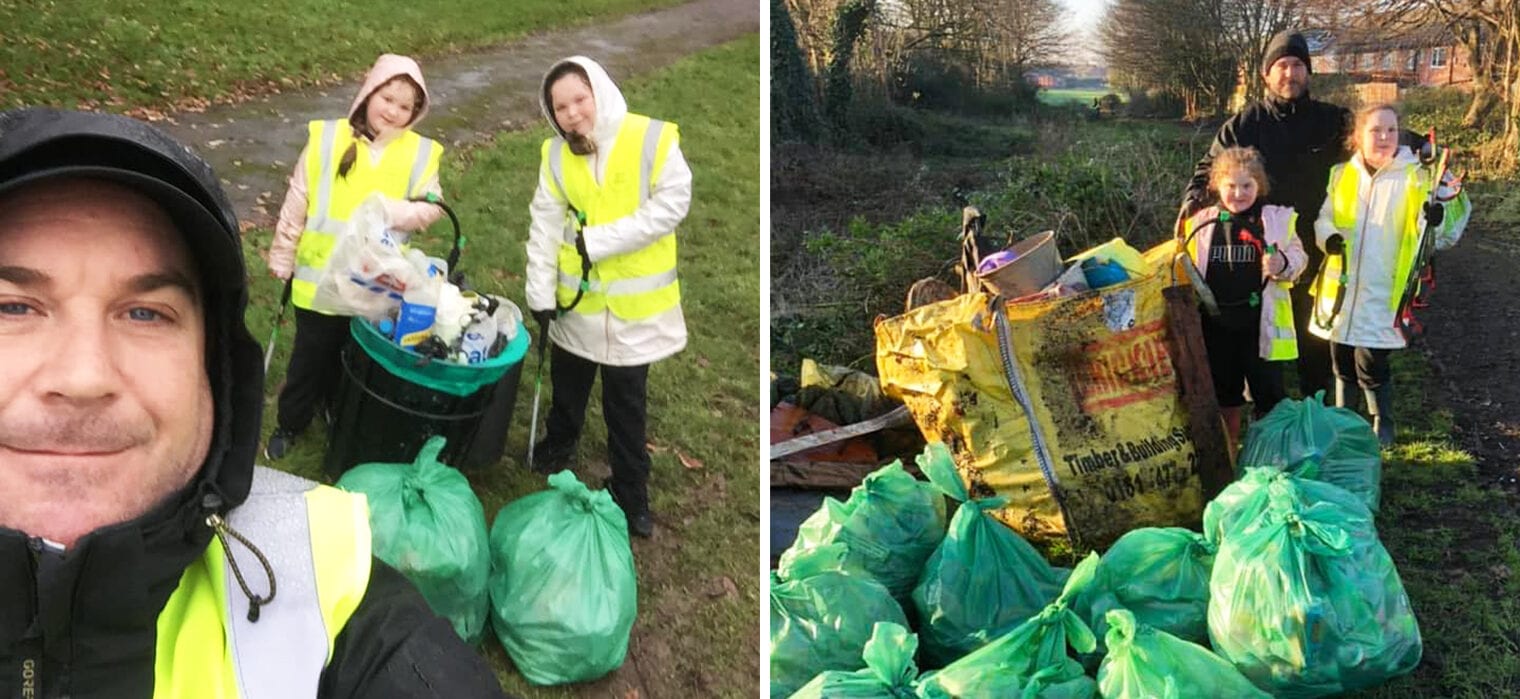 "We have been delighted to partner our local residents, community groups, businesses and service partners to clean up our town and green spaces, [and] during the recent lockdown, [the Brookes family] from Woodhouse Park have made a huge difference by litter picking" John-Paul said.
He continued: "It's amazing to see the family combining outdoor exercise with making the pathways and fields safer for all to use.
"They have collected a great deal of waste, which has been removed by MCC and Biffa."
"[Not only are they] improving wellbeing physically, both for themselves and for all who wish to access our green spaces, [but] the mental health benefits are also huge as residents are telling us they feel safer on their walks and are able to see community-spirited neighbours making a difference, [which] gives them a boost".
And if all of this wasn't brilliant enough as it is, the Brookes' have inspired a number of other local families to join them in their pledge, and have been raising money for a worthy cause – St Ann's Hospice in Heald Green – along the way as part of John-Paul and the Wythenshawe Waste Warriors' Pound a Bag sponsorship scheme, which is really starting to take off in 2021.
With a £3,000 target to hit, the group's JustGiving fundraiser has now accumulated an impressive £830 and counting, with the Brookes family themselves managing to raise over £100 of that figure.
"It's just brilliant," said Anthony, "I never thought [we'd] get that".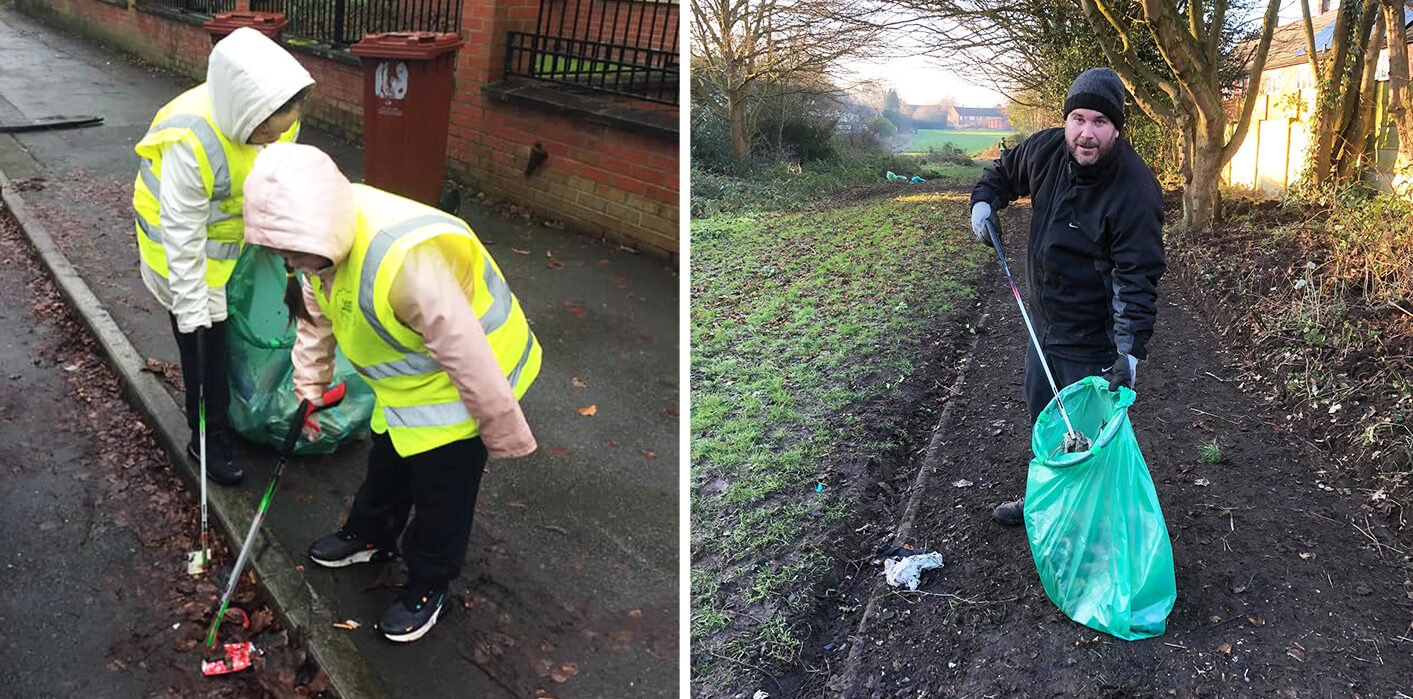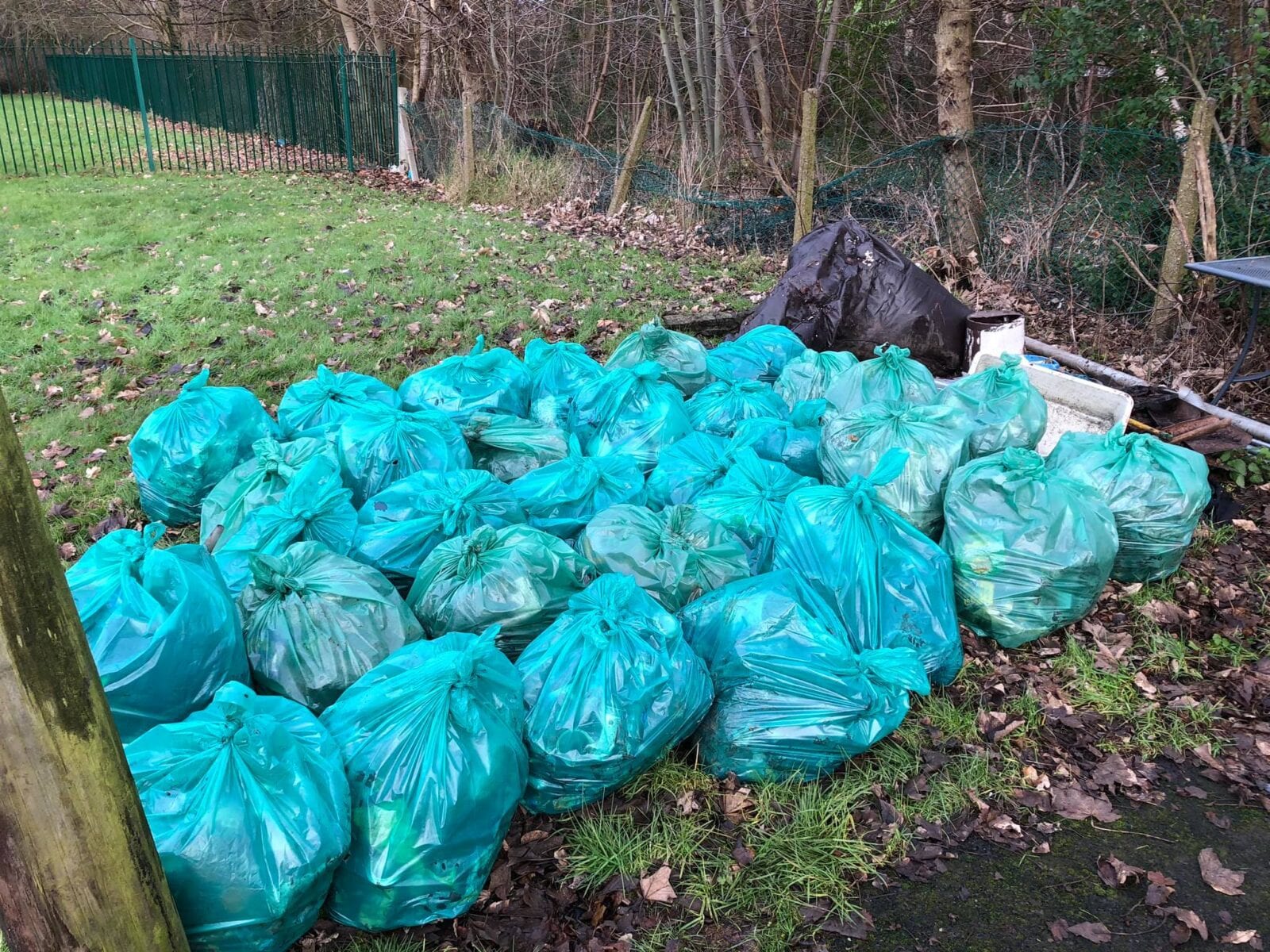 Anthony continued: "We are happy we are inspiring other people to get out and join the big clean up and [we'd] like to thank all my family and friends for the likes, shares and support [on social media] and the sponsors.
"You are all amazing".
___
Donations to the group's JustGiving fundraiser for St Ann's Hospice can be made here.
You can find more information about the Wythenshawe Waste Warriors – including how to get yourself involved – via the group's website here, and you can keep up to date with the brilliant work the group is doing on a daily basis to clean up the community via their social media platforms – Facebook and Twitter.