Manchester
A Christmas kebab menu with pigs in blanket-loaded fries has launched in Manchester
Think festive poutine, pulled turkey kebabs with homemade cranberry hot sauce, and loaded pigs in blanket-loaded fries with baconnaise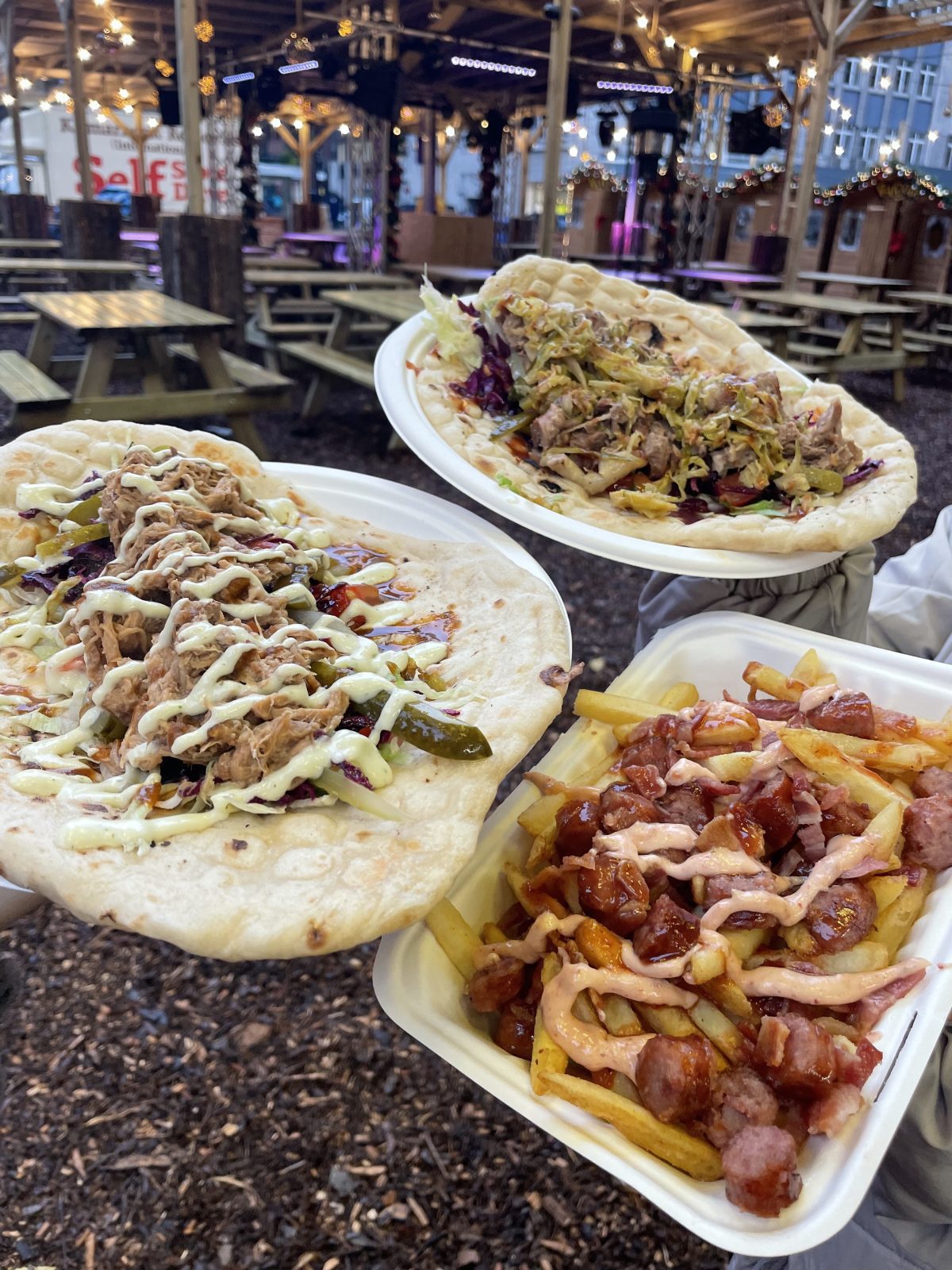 A couple of chefs in Manchester have created a Christmas kebab menu with pigs in blanket-loaded fries – and we are a little bit obsessed.
From festive loaded fries to kebabs stuffed with the likes of pulled turkey, cranberry hot sauce, and fried sprouts, this might be the most indulgent Christmas street food menu we've come across yet.
Created by the team behind Kong's Chicken Shop and Meat and Three, the menu reimagines the classic takeaway favourite for the festive season with four different filled kebab options.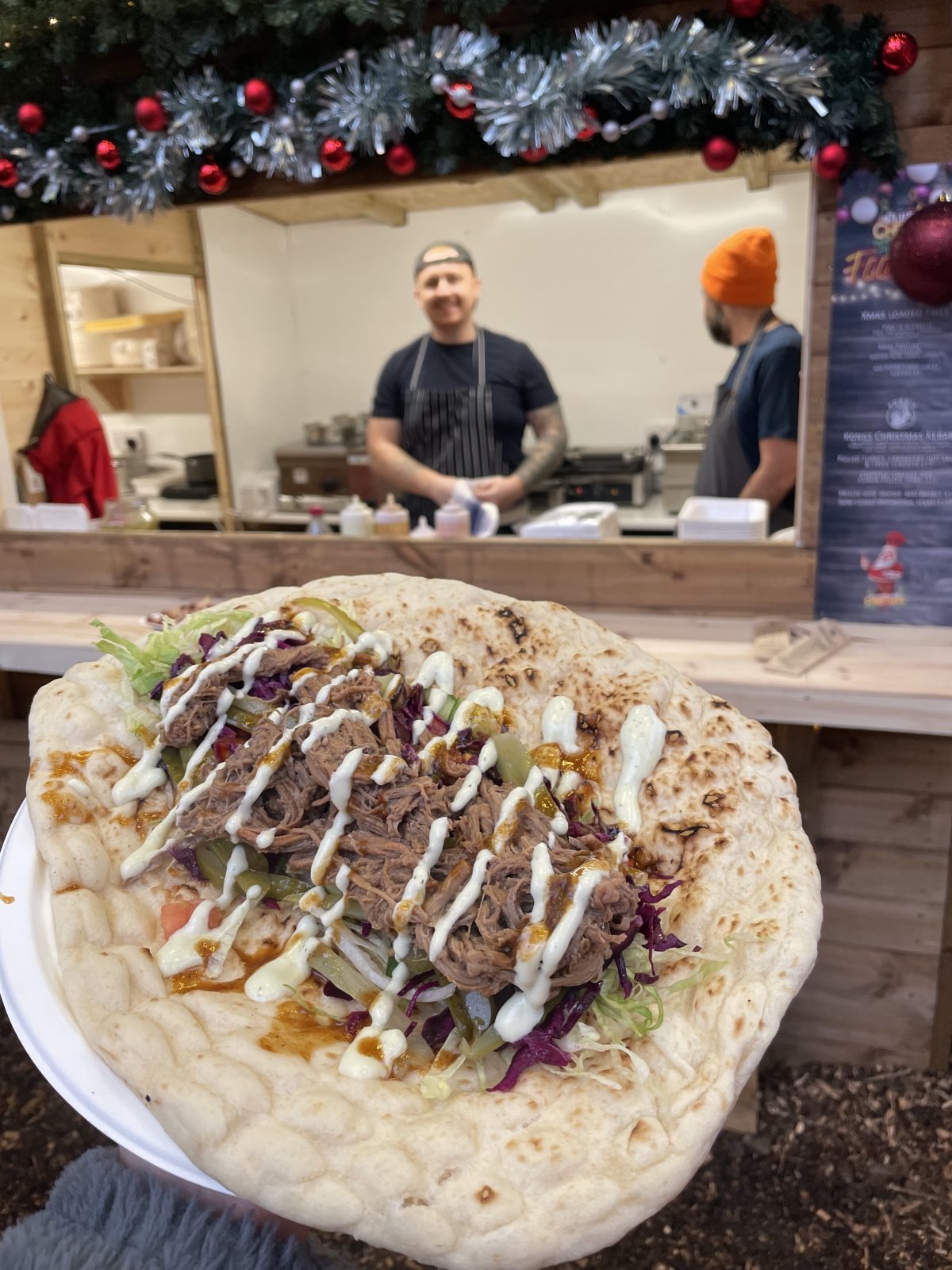 Think pulled turkey with spicy cranberry sauce and fried sprouts (£13), chipotle orange and cumin pulled pork (£13), mulled wine braised beef brisket (£14), or slow-cooked mushrooms and fennel (£13) – all rolled in pillowy, soft naan bread.
All come served with extra pickled red cabbage, tomato and cucumber salad, lettuce, garlic sauce, homemade chilli sauce, and spiced pickled gherkins for those authentic late-night takeaway feels.
But that's not all – there's also a handful of loaded fries options to choose from. Opt for classic fries loaded with pigs in blankets, baconnaise, and cranberry hot sauce, or go down the Canadian route with Kong's Christmas poutine, which comes loaded with mozzarella, mulled wine gravy, and more sprouts.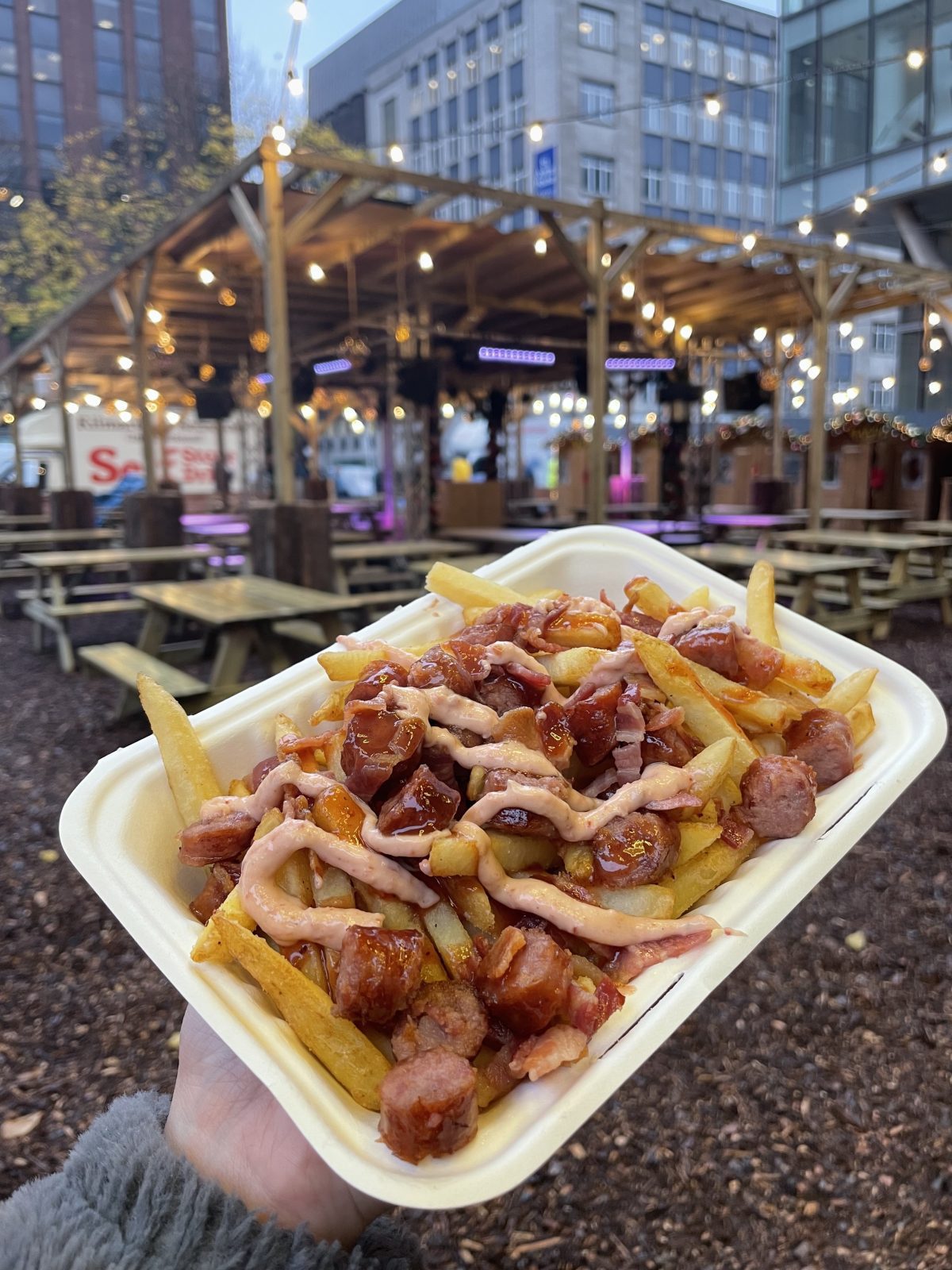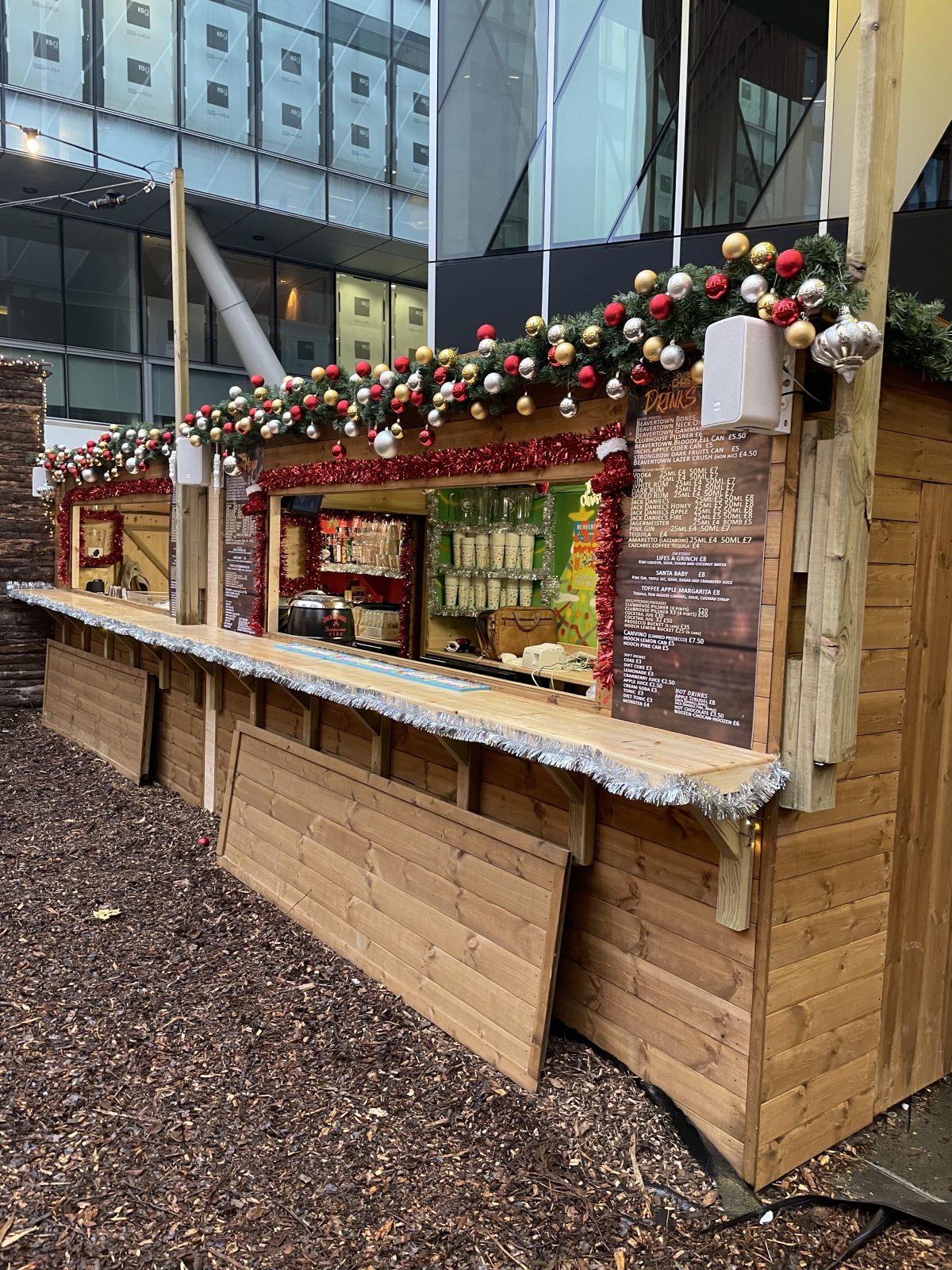 The poutine standardly comes as vegetarian or vegan (vegan mozzarella cheese is available on request), but for those meat-eaters that want to add on a few cheeky extras, you can also include pulled turkey and pigs in blankets for £2 apiece.
Read more: Christmas karaoke huts and curling lanes are coming to Spinningfields
Available from today throughout the season from a pop-up kitchen on Spinningfields square, the menu has been created as part of the crazy cocktail bar Clubhouse's Christmas takeover – which sees the team also bring karaoke huts, a curling lane, and a live music stage to the edge of Deansgate.
Elsewhere, you'll find festive cocktails like 'Santa Baby' (pink gin, triple sec, sour, sugar and cranberry) and 'Life's A Grinch' (kiwi, sour, sugar and coconut) to wash your kebab down, available from the square's neighbouring bar – run by the Clubhouse team.
On top of all this, down at Spinningfields square, there are also karaoke huts offering drinks service and an infinite number of songs, duelling pianos taking requests from 7pm on the weekends, and a curling lane to get stuck into.
We've heard some rumours about a grinch causing mischief in the evenings too – but that's not been confirmed yet.
Feature image – The Manc Group