News
Manchester United issue update on Antony situation confirming delayed return to training
He isn't officially suspended as yet but will be spending some time away from the club for now.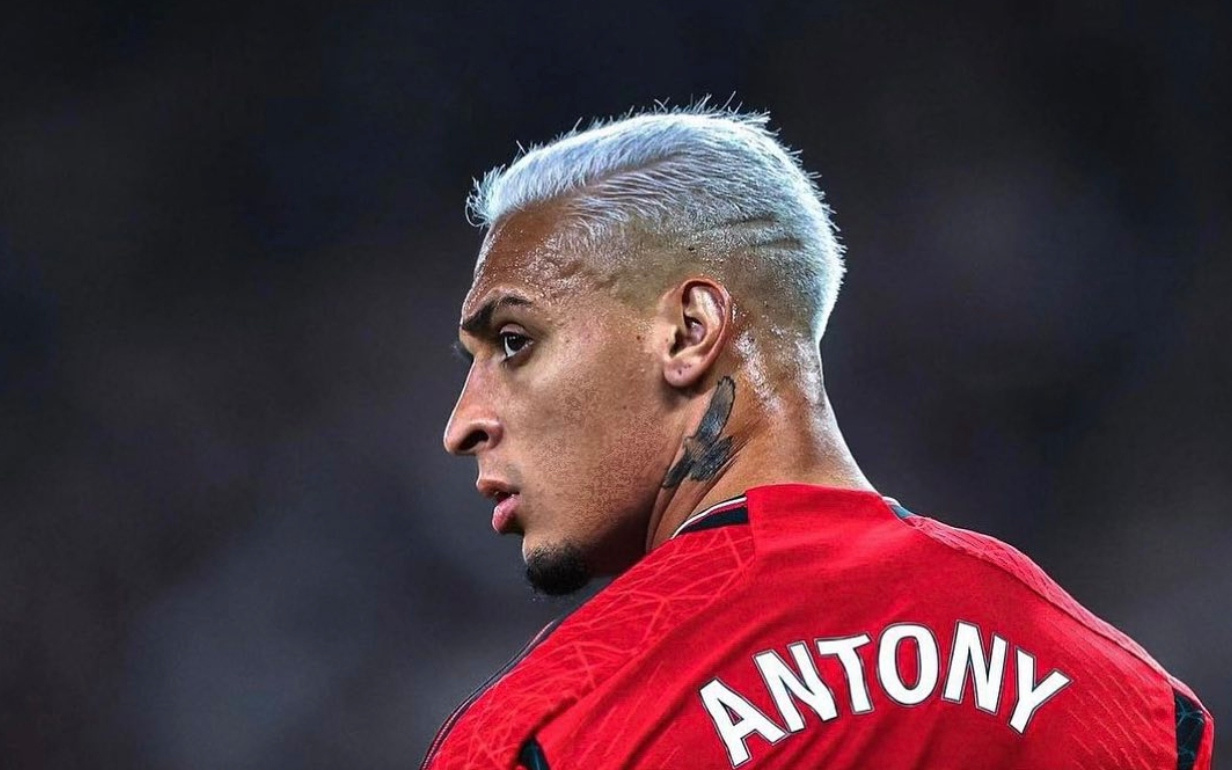 Manchester United have released a statement updating fans on the ongoing situation surrounding Antony and the multiple allegations of assault he is currently facing.
Antony was accused of assault by his ex-girlfriend earlier this year and has continued to deny claims ever since, however, after two more women also came out to publicly accuse the Man United and Brazil winger of similar behaviour, the club has now had to issue an update.
The 23-year-old was dropped by the Brazil squad ahead of the international break following fresh allegations and evidence leading both authorities back in his home country and Greater Manchester Police to further investigate the player.
Now, though, with pressure mounting on United to suspend him, they have now confirmed he won't be returning to training as both he and the club look to address the allegations.
The club statement reads: "Manchester United acknowledges the allegations made against Antony.
"Players who have not participated in international matches are due back in training on Monday. However, it has been agreed with Antony that he will delay his return until further notice in order to address the allegations.
"As a club we condemn acts of violence and abuse. We recognise the importance of safeguarding all those involved in this situation, and acknowledge the impact these allegations have on survivors of abuse.
Once again, Antony has continued to deny all the claims levelled against him and even appeared on Brazilian TV in a lengthy interview with SBT to insist he "didn't beat" former partner Gabriela Cavallin and that all that the other allegations are also "lies".
Read more:
While the former Ajax winger, who reunited with his previous coach Erik ten Hag when joined Old Trafford last summer, has already admitted he and Cavallin had a "tumultuous" relationship and that there was "verbal abuse on both sides", he also reiterated that he believes his innocence will be proven.
Nevertheless, there are many fans and domestic abuse groups who will still feel this latest decision isn't enough, with plenty calling for Antony to be fully suspended until further notice and the facts of the case can be determined.
The Female Fans Against Mason Greenwood's Return group, set up before the former United starlet was eventually dismissed, are calling for swifter action when it comes to domestic abuse cases in football, insisting that the allegations against Antony "show that clubs and football authorities need to step their game up in how they respond to these issues, because they're going to keep happening."
A statement released by Antony on social media read: "I have agreed with Manchester United to take a period of absence while I address the allegations made against me. This was a mutual decision to avoid distraction to my team-mates and unnecessary controversy for the club.
"I want to reiterate my innocence of the things I have been accused of, and I will fully cooperate with the police to help them reach the truth. I look forward to returning to play as soon as possible."
For all the latest news, events and goings on in Greater Manchester, subscribe to The Manc newsletter HERE.
Featured Image — Antony (via Instagram)/SBT