Sport
Manchester United apologise after inviting convicted paedophile Geoff Konopka to women's game as a 'special guest'
Trigger warning - Sensitive content.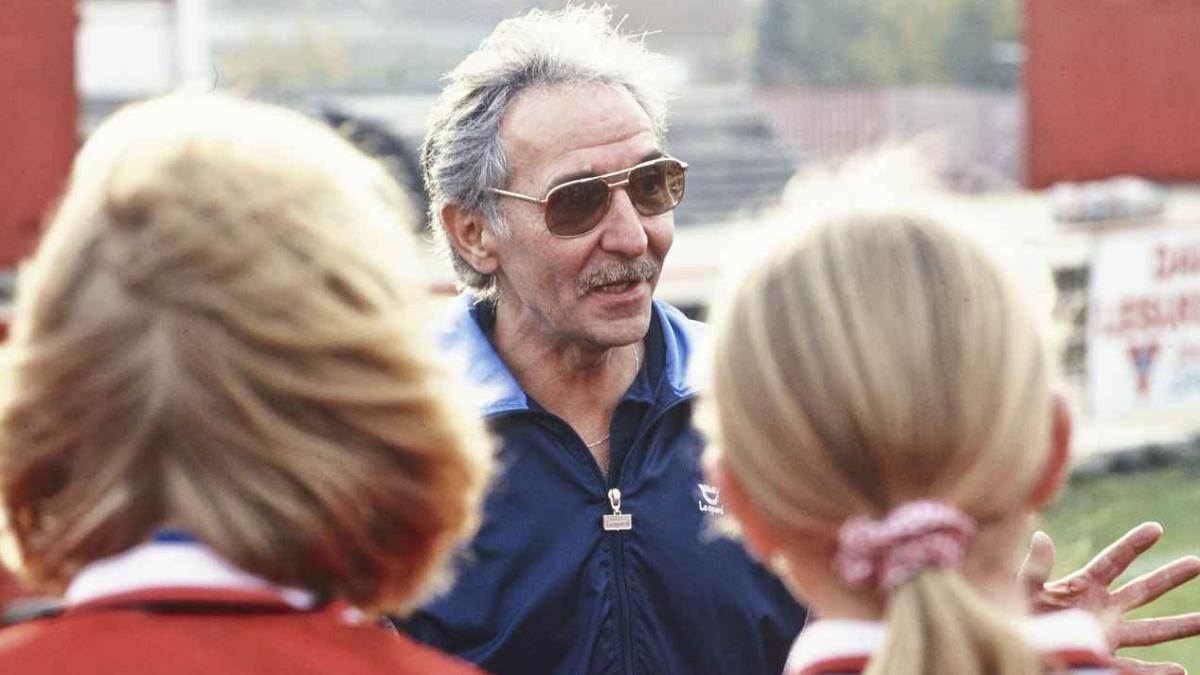 Manchester United have once again found themselves under fire and have been forced to apologise after reportedly inviting convicted paedophile, Geoff Konopka, along to a game as a 'special guest'.
The former Man United Women's manager was part of the club from 1983 to 2001 but went on to be sentenced to four years in prison back in 2011 after being found guilty on 19 counts of indecent assault and gross indecency against girls aged under 16 and 14.
Konopka was subsequently put on the sex offenders' register for a decade but according to a report by The Times, just a couple of years after his stint on the register ended, the 79-year-old was invited along to a Women's Super League fixture at Old Trafford in March last season and as a 'special guest', no less.
The game against Everton is just one of a handful of women's fixtures that have been played at United's home ground since the team was restarted in 2018 and was attended by thousands of women and young girls. People have been understandably sickened to learn of the news.
As the piece goes on to explain, despite Konopka still having an "active suspension" under the FA's safeguarding system, which bans him from working or coaching with any team, the club has continued to commemorate his career and featured him in a display at the Old Trafford museum.
In fact, even this past July, the disgraced coach was used in promotional material published on the club's website to shine a light on the women's team and their journey to the modern-day WSL.
Speaking to several former players from the previous United women's squads who first alerted the club to Konopka's convictions, the outlet learned that several emails were written to safeguarding co-ordinators, expressing their "shock" and "disgust" at seeing him not only immortalised by the club but invited back along to games in such a casual fashion.
All this comes as the club has already spent the last few months in hot water following the Mason Greenwood controversy and, more recently, the ongoing allegations against another winger after 23-year-old Antony has been accused of assaulting his ex-girlfriend on multiple occasions.
Read more:
The former female players demanded a public apology from the club for presenting Konopka as the "hero" behind their sporting achievements, insisting that former victims and members have had "their moments tainted by this disgusting human".
Multiple sources also disputed United's portrayal of how well the women's squad were treated, going so far as to describe it as a "misogynistic" and "woman-hating club" that refused to even provide them with footballs to train with or proper kits during many matches in the 1980s and 90s.
A former defender said in one of the emails following 'Konopka's Reds' being featured on the club site: "The women's game is ever evolving and there are a lot of vulnerable girls wanting to pursue their dreams who will be reading and looking at your website and possibly looking at him as a role model. I am sickened and disgusted to see this vile man online."
Issuing a response to the disturbing revelation, Manchester United said that they were "unaware" of his convictions and expressed their "heartfelt sympathy to the victims and all those affected by these abhorrent crimes", confirming that they will now have "no further connection" with the individual and have contacted legal and footballing authorities "as a matter of urgency".
For all the latest news, events and goings on in Greater Manchester, subscribe to The Manc newsletter HERE.
Featured Image — Manchester United