Sport
Manchester United star Antony dropped from Brazil squad due to domestic assault investigation
While Antony continues to deny the accusations, pressure is mounting on the club to also drop him.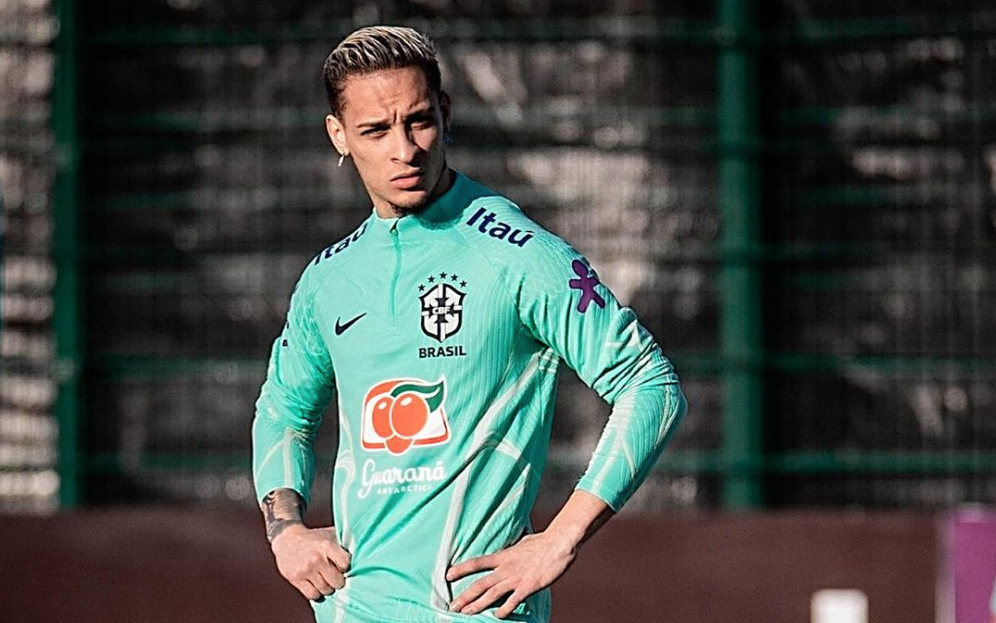 Manchester United star Antony has been officially dropped from the Brazil squad for this international break after fresh allegations of domestic assault have been levelled at the player, and both Brazilian and Greater Manchester Police are now said to be investigating the claims.
Antony had already been accused of domestic abuse and acts physical of assault by his ex-girlfriend Gabriela Cavallin earlier this year, but the 23-year-old insisted that there was no truth to these claims, assuring that his "innocence will be proven" following an investigation back in his home country.
However, following fresh allegations and evidence reportedly coming to light, Brazil's national team have decided to drop the Man United winger from the squad until the matter is resolved.
Issuing a statement on Monday 4 September, they wrote: "As a result of the facts that have come to light, and which need to be investigated, and in order to safeguard the supposed victim, the player, and the Brazilian national team the CBF have withdrawn [him] from the squad."
Responding the further allegations published in Brazilian outlet UOL on Monday, Ms Cavallin provided access to videos, images and messages that corroborate her claims – which are said to include throwing a glass which result in "cutting her fingers to the bone".
The 22-year-old also went on to expand on a previous allegation made on TV in more detail. "I don't remember exactly who the fight was about, but it was someone I had been with years ago", said Cavallin. "He punched me in the chest and my silicone turned over", adding that she required surgery and that Antony responded by stating, "I didn't mean to hurt you, it was accidental, it wasn't a punch; I just pushed you and held you against the wall".
Following this latest report, Antony has once again come out to deny the claims in a statement on social media, writing: "Out of respect for my fans, friends and family, I feel obligated to speak publicly about the false allegations I have been a victim of. From the beginning I have handled this issue seriously with respect, providing due clarifications to authorities.
"The police inquest is still ongoing, therefore, I cannot make the content public. However, I can say with confidence that the accusations are false and that the evidence already produced and more to be produced show that I am innocent of the accusations made".
He goes on to insist that his relationship with the DJ and influencer "was tumultuous, with verbal offence from both sides", but that he "never practiced any physical aggression".
Prior to this most recent report in Brazilian media, when asked if Antony's allegations were of concern to him at the time, Man United manager Erik ten Hag simply replied, "No", adding that "the outcome in Brazil was clear" and that their focus is "on football and on performing."
To make matters worse, with this fresh scandal coming just a couple weeks after United finally parted ways with Mason Greenwood following his own allegations of assault and attempted rape, many are piling pressure on the club to make a clear stance against domestic abuse.
Read more:
Whether things will progress to the point that Antony is not just dropped, but suspended and/or removed from the squad entirely as the case carries on, remains to be seen.
For all the latest news, events and goings on in Greater Manchester, subscribe to The Manc newsletter HERE.
Featured Image — Antony (via Instagram)