News
Manchester United confirm Mason Greenwood will not return to the club
They have finally made their decision after months of heavy criticism.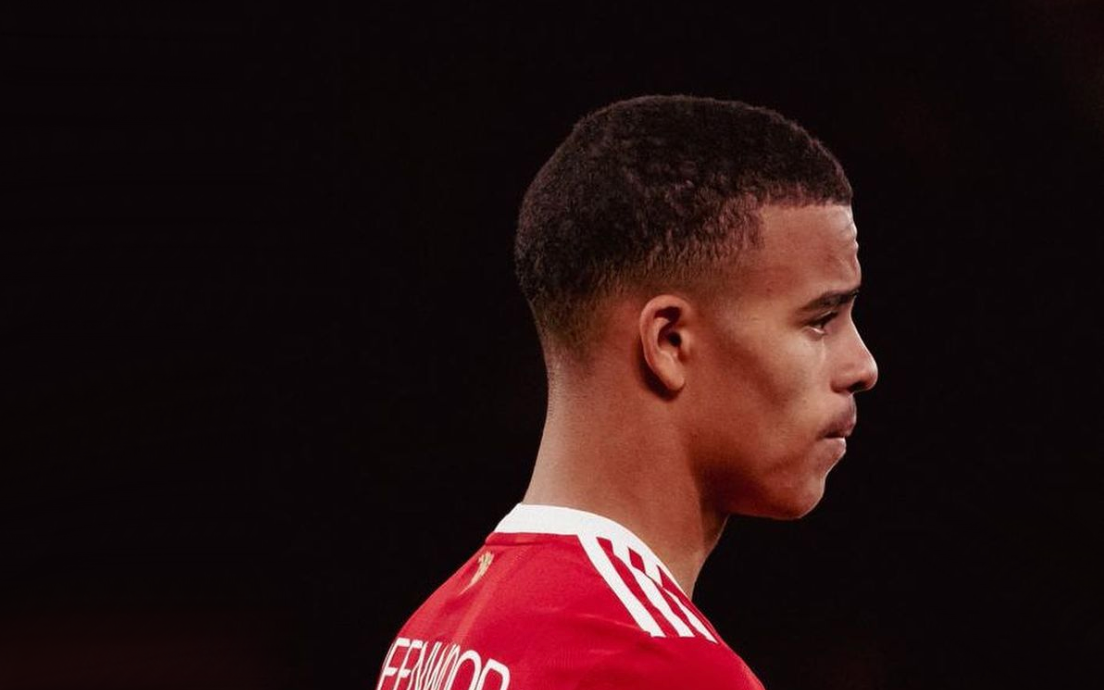 Manchester United have confirmed that Mason Greenwood will not return to the club.
Man United concluded their internal investigation on Monday, 21 August following the allegations made against Greenwood last year.
The 21-year-old was arrested over allegations of rape, controlling and coercive behaviour and carrying out assault occasioning actual bodily harm against his girlfriend Harriet Robson back in January 2022 and was later charged in October that same year, but the case was ultimately dropped back in February.
It was reported earlier this month that young footballer could potentially return to the fold but following a massive backlash from football fans all over, the club has now ruled out that possibility.
Writing in a statement, the club said: "Our process commenced in February 2023, following all charges against Mason being dropped. Throughout, we have taken into account the wishes, rights and perspective of the alleged victim along with the club's standards and values, and sought to collate as much information and context as possible.
"This has required us to proceed with sensitivity and care to obtain evidence not in the public domain, including from those with direct knowledge of the case.
"Based on the evidence available to us, we have concluded that the material posted online did not provide a full picture and that Mason did not commit the offences in respect of which he was originally charged. That said, as Mason publicly acknowledges today, he has made mistakes which he is taking responsibility for."
They concluded by stating: "All those involved, including Mason, recognise the difficulties with him recommencing his career at Manchester United. It has therefore been mutually agreed that it would be most appropriate for him to do so away from Old Trafford, and we will now work with Mason to achieve that outcome." Meanwhile, the club's CEO Richard Arnold has also penned an open letter to fans.
Arnold began by insisting that he wanted to be "direct and transparent with our fans about the process and the reasons for our decision", adding that the disciplinary investigation would "ordinarily take place outside of the public eye."
However, "Given the public nature of the allegations and Mason's profile, I acknowledge that this was not an ordinary situation, but I felt it important that we still follow due process and, so far as possible, avoid media comment until I had made a definitive decision", he continued.
"When audio footage and imagery was posted online in January 2022, my feelings were of shock and concern for the alleged victim. Her welfare, wishes and perspective have been central to the club's approach ever since, as have the club's standards and values. While we immediately concluded that Mason should be suspended pending investigation, we were also conscious of our duty of care towards him and the importance of making a decision based on full information.
"Until February this year, this was a matter for the police and the Crown Prosecution Service. It was only when charges were dropped that the club discussed the allegations with Mason and others involved in the case."
The 53-year-old went on to state that "this was not a quick or straightforward process for a variety of reasons" and that it was "essential for us to respect the rights and wishes of the alleged victim, also recognising that "Timings have also influenced [his] desire to minimise the impact of the investigation on our men's and women's teams, as well as our Lionesses."
Regardless of the multiple pieces of evidence he himself refers to — noting that they did not have access to everything — Arnold said the club concluded that "Mason did not commit the acts he was charged with, adding, "I am restricted as to what I can say for legal reasons".
Addressing the reports that the club had already decided to reintegrate Greenwood, how they planned to do so and Arnold's supposed involvement, he said: "For context, over the course of the past six months several outcomes have been contemplated and planned for, and my view has evolved as our process progressed."
Read more:
He states the following reasons as having factored into how the investigation unfolded:
"The alleged victim requested the police to drop their investigation in April 2022.
"We were provided with alternative explanations for the audio recording, which was a short excerpt from a much longer recording, and for the images posted online.
"The alleged victim's family participated in the process and were given the opportunity to review and correct our factual findings."
"While the ultimate decision rested with me", says Arnold, "I was taking various factors and views into account right up until the point of finalising my decision. While I am satisfied that Mason did not commit the acts he was charged with, Mason's accepted that he has made mistakes which he takes responsibility for.
"I am also mindful of the challenge that Mason would face rebuilding his career and raising a baby together with his partner in the harsh spotlight of Manchester United. Further, this case has provoked strong opinions, and it is my responsibility to minimise any distraction to the unity we are seeking within the club.
"Although we have decided that Mason will seek to rebuild his career away from Manchester United, that does not signal the end of this matter. The club will continue to offer its support both to the alleged victim and Mason to help them rebuild and move forward positively with their lives."
Elsewhere, among the flood of reactions online labelling it the "right decision" and "about time", Women's Aid has also issued a statement expressing their relief following the verdict, confirming that they reached out to the club last week and "want to work collaboratively with football clubs and organisations to increase understanding and awareness of domestic abuse, as part of our ongoing football campaign."
Featured Image — Mason Greenwood (via Instagram)