Sport
Female Manchester United fans release furious statement protesting Mason Greenwood's rumoured return
"Threatening your partner with sexual violence isn't 'a mistake'".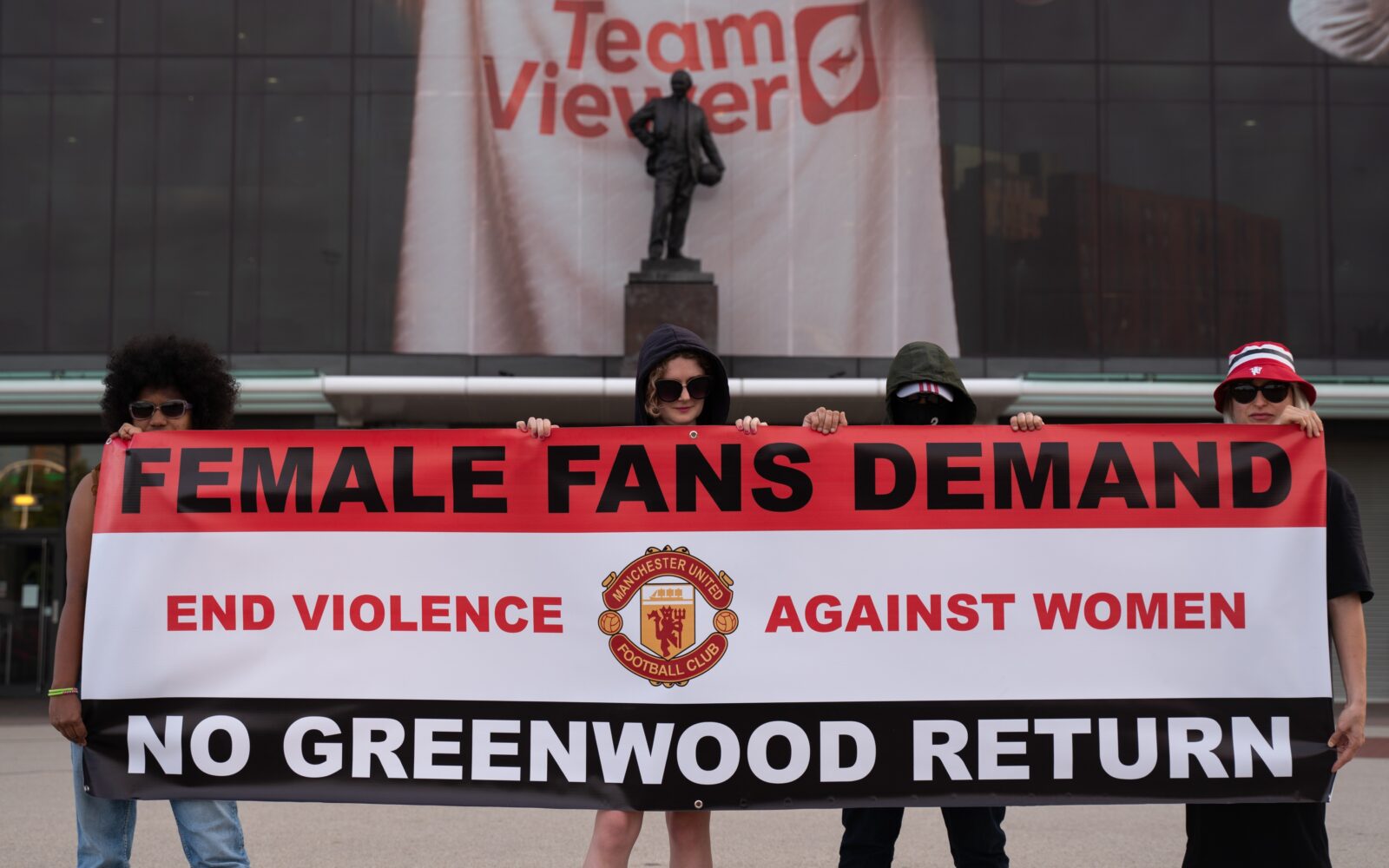 A group of supporters simply called Female Fans Against Mason Greenwood's Return have issued a full statement protesting the Manchester United footballer's potential return to the team following his multiple high-profile charges.
Greenwood was arrested over allegations of rape, controlling and coercive behaviour and carrying out assault occasioning actual bodily harm against his girlfriend Harriet Robson back in January 2022 and was later charged in October that same year, but the case was ultimately dropped back in February.
While the possibility of him returning to professional football at Man United is still up in the air, the prospect has been under "firm consideration" for several months now and, as a result, countless female fans have now rallied to protest a comeback and have urged the club not to allow his reintegration.
Issuing the statement on Friday, 11 August, ahead of the new season starting, Female Fans Against Mason Greenwood have outlined plans to carry out a demonstration outside Old Trafford for Man United's opening Premier League game against Wolves.
The recently founded group wrote: "We are calling on the club to do the right thing. For their fans, for their employees, for the millions of young boys and girls across the world who look up to our players as heroes and role models, and the millions of women whose lives have been blighted by violence and abuse.
"To the decision-makers at the club, remember; this goes beyond football. This decision is a reflection of you, your morals; of who you are as individuals, and as humans. Will you stand with abusers, or with the abused? History will judge your choices. Make sure you choose well."
They go on to state: "Threatening your partner with sexual violence isn't 'a mistake', it's deliberate, targeted abuse. The lockdown parties and police warnings were apparently "a mistake", getting dropped by England and sent home from camp for breaking the rules was also apparently "a mistake".
They concluded by saying: "We female fans of Man United are demanding that the club abide by their duty of care towards their female fans and employees and demonstrate a zero tolerance approach towards acts of violence against women by refusing to bring Mason Greenwood back into the squad."
Read more:
While countless fans are obviously against the 21-year-old's return to the club and professional football, in general, a representative insisted that Greenwood "has been cleared and should be allowed the opportunity to rebuild and move forward with his young life."
Meanwhile, the currently exiled Man United winger and Robson are still together and recently confirmed the birth of their first child in a social media post.
Whether the youngster will be allowed to return to the club or be moved on remains to be seen but the Female Fans Against Mason Greenwood's Return movement has already received a raft of support.
Featured Image — Female Fans Against Greenwood's Return/Mason Greenwood (via Twitter)