News
Mancunian has been named one of the 'most attractive' accents in the UK
Of course it has.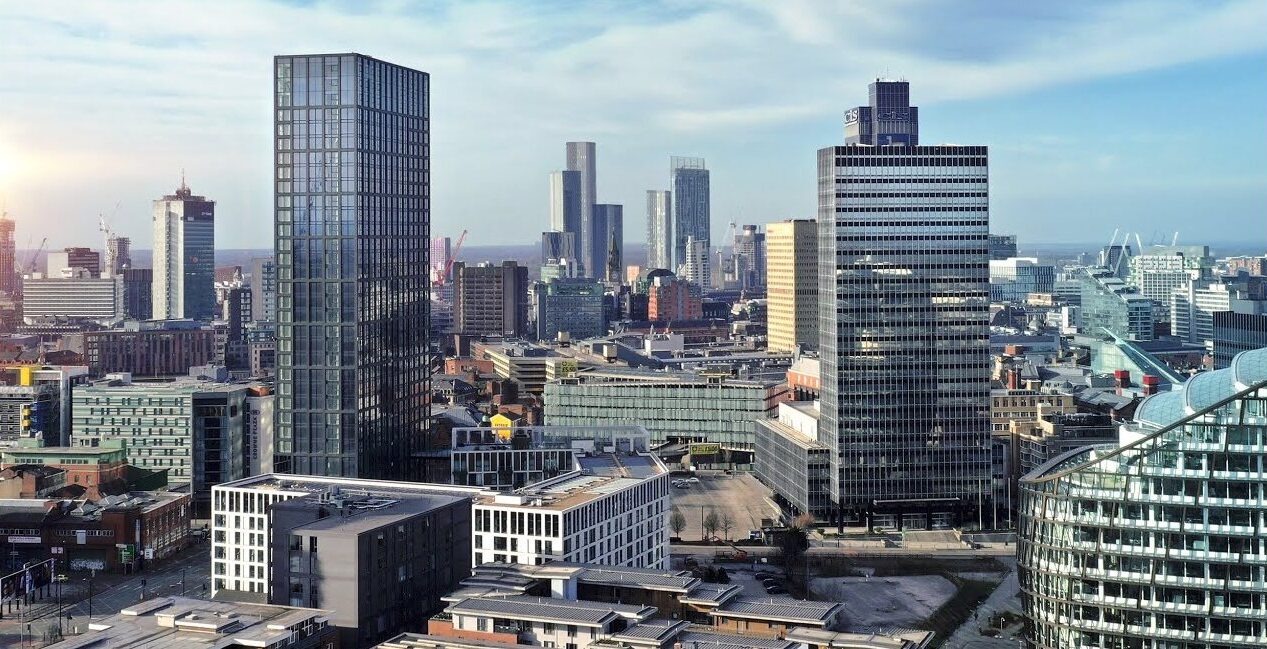 Manchester is, once again, celebrating what we already know – our accent is one of the "most attractive" in the UK.
In case you missed it, earlier this year, Manchester welcomed in 2023 with the news that our city's accent had been named the "sexiest" the country has to offer – with a survey of 2,500 people by casino comparison site Best Casinos discovering that over half of respondents ranked it the most pleasing regional accent to the ear.
And now it turns out that that survey wasn't a fluke, because a new study has called the Manchester accent one of the "most attractive" in the UK.
On a top 10 list compiled from the findings of a new survey of 2,000 people aged 18 to 55+ by online language tutoring service Preply, the Mancunian accent has claimed a pretty respectable fifth place.
But while there's no doubt we can hold our heads high and be proud of claiming a spot in the top 10, this title does become a bit less impressive when you realise which other regional varieties have placed higher than us.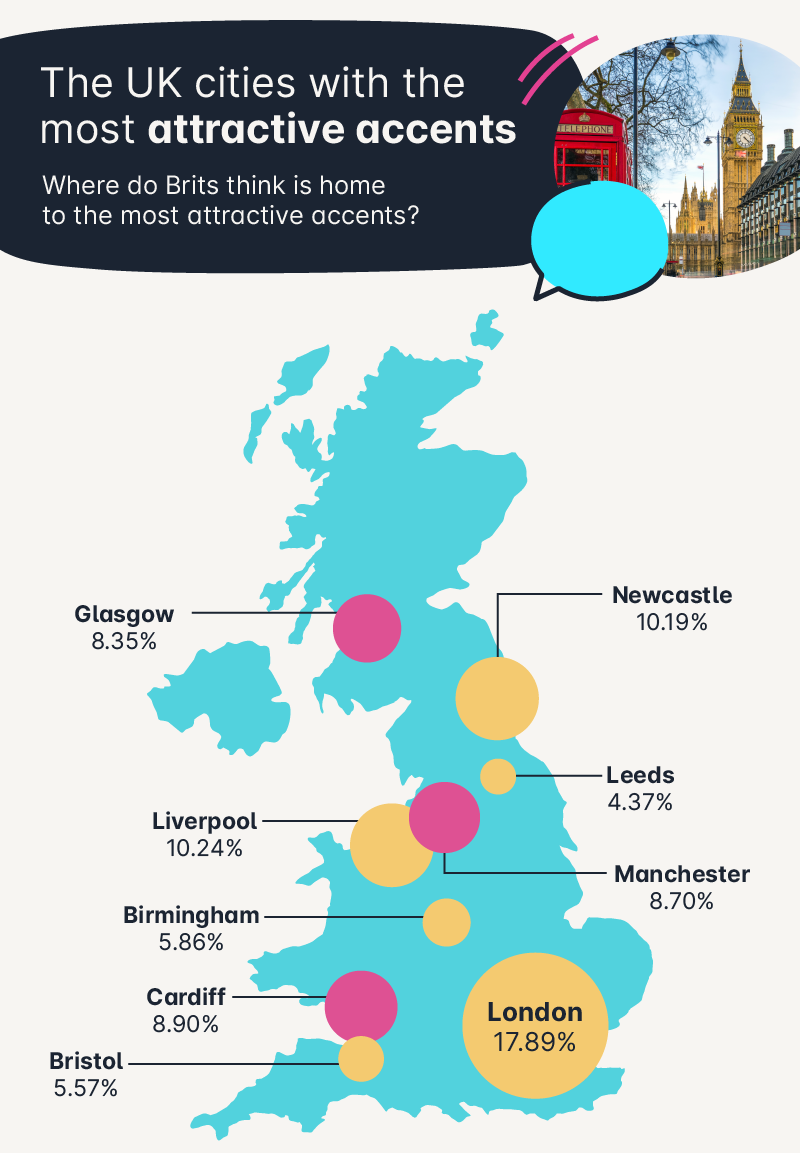 Fellow Northern accents Scouse and Geordie have taken second and third place on the list respectably, and the Welsh capital's Cardiff accent rounding out the top five.
For us northerners, the grim reading continues when you learn that the London accent has clinched the top spot.
The Most Attractive Accents in the UK
London
Liverpool
Newcastle
Cardiff
Manchester
Glasgow
Birmingham
Bristol
Leeds
According to Preply, 21% of women survey respondents voted for the London accent as the most attractive in the UK, compared with just 15% of men, while 10.4% of the population picked the unique sound of the Liverpool accent as second best.
Only 8.7% of survey respondents considered the Mancunian accent to be the most attractive.
Read more:
The results from this survey do, at least, go some way to shattering the findings from two surveys published last year that found the Manchester accent is considered to be one of the 'least respected' nationwide, especially in the corporate world of work, and that Northerners with strong accents are considered 'less intelligent'.
Featured Image – Unknown