News
Stockport family told to sleep on military-style camp beds at airport as thousands of Brits still stranded
These are the scenes in Tenerife as countless families and bank holiday travellers remain in limbo.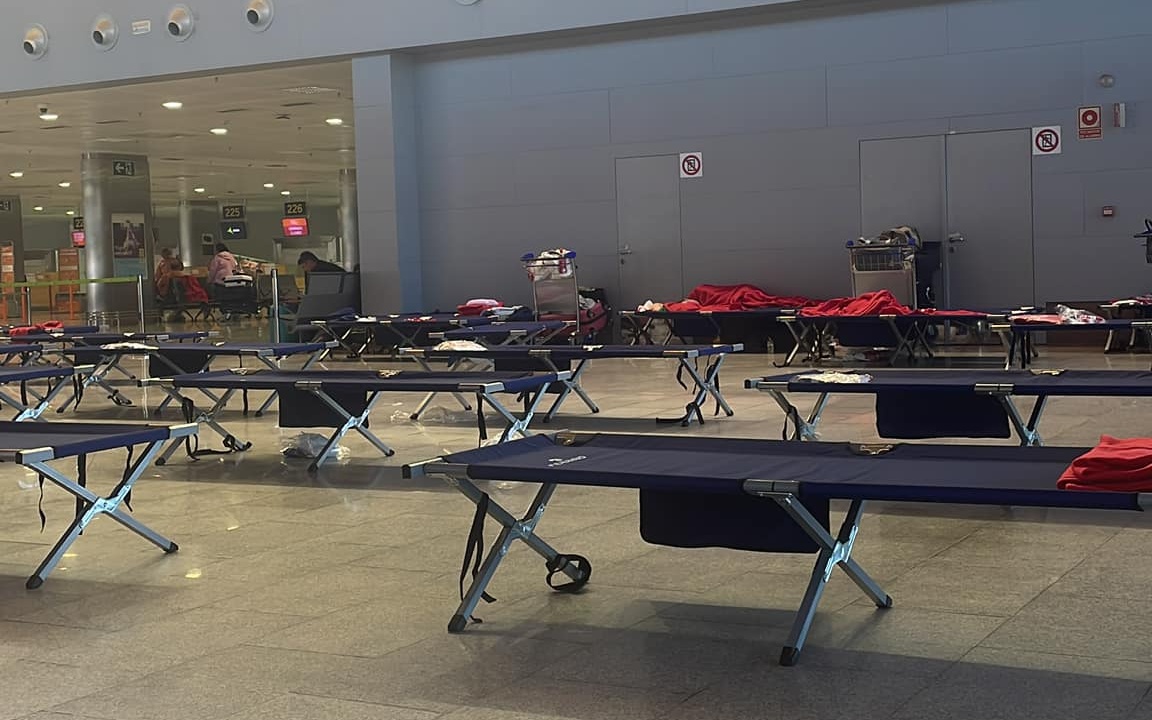 A family from Stockport have described the scenes at Tenerife airport following a massive air traffic control failure, which left them sleeping on military-style camp beds INSIDE the airport.
Thousands of Brits have seen their journeys cancelled and are still waiting for new flights home following a network-wide technical issue that put the UK's entire air traffic control system offline on Monday.
The National Air Traffic Services warned that the disruption "could last days" — and, for now, that certainly looks to be the case.
Stricken passengers and airlines have been left scrambling to find hotel accommodation for those affected by the travel chaos.
That's included sleeping in hotel lobbies and in airport lounges, including the scenes seen at Tenerife Airport, where tired, hungry and frustrated would-be fliers were temporarily housed along rows of military-style camp beds, as terminals have been turned into temporary bedrooms and living spaces.
It's not exactly the most uplifting sight.
While some rail companies have been offering free journeys to those trying to get home around the UK, for those still stuck abroad, many have complained of a lack of communication and support.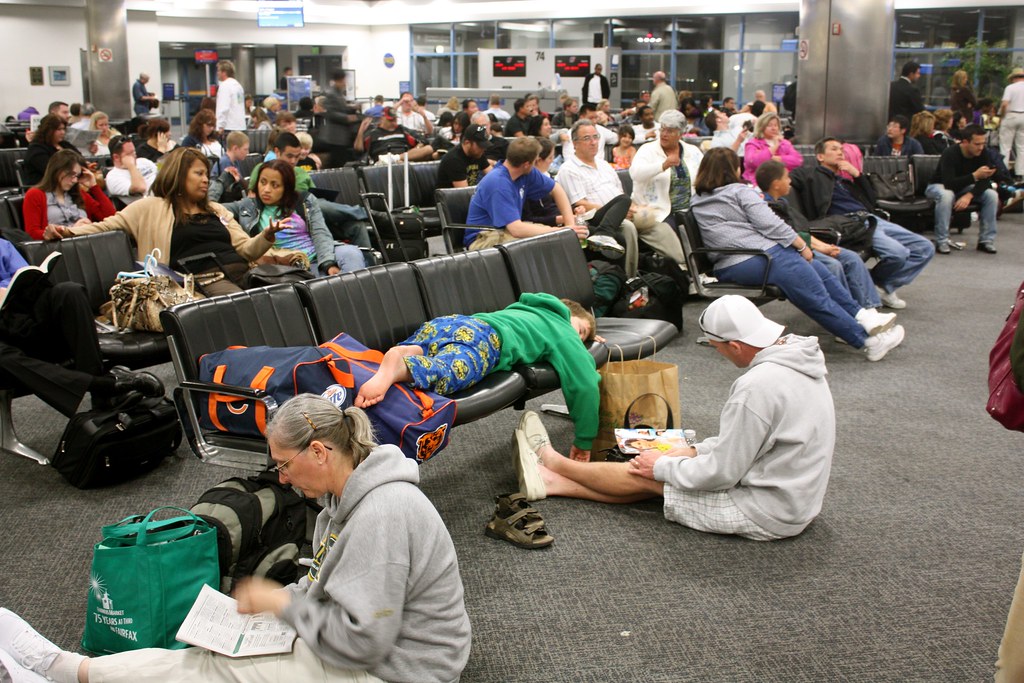 Stockport local Natalie and her family were set to travel home from a holiday in Tenerife and arrive back at Manchester Airport in the early hours of Monday 28 August. However, after hearing about all the travel drama at the reception of their hotel, they later received an email from easyJet informing them that their flight had been cancelled.
"We booked direct with easyJet but there was no communication directly to us, we just received the email saying the flight has been cancelled and there was no holiday rep [to help] and no one who spoke English for us to communicate with," she explains.
"We tried to call customer service but got cut off, so we were left unsure even if the coach scheduled to take us back to the airport was going to pick us up."
Thankfully, their coach did arrive, but after apparently queuing for 45 minutes to board and arriving at the airport, they were then told by an easyJet employee to go back to the hotel whilst they waited to be assigned to a new flight.
"It was at our expense as they stated there were rooms available but when we returned there wasn't any and when we asked for food vouchers, they said we weren't allowed and were then told by easyJet to get on our transfers."
Read more:
Natalie went on to explain how they had to settle for sitting on the airport floor and how her daughter had to re-wear dirty clothes from the holiday after all the travelling back and forth. Even after the medics arrived with the camp beds, along with some blankets, fruit and water, they obviously prioritised children, the elderly and people with disabilities first.
Fortunately, there were just enough beds for her and her family to use, but with Natalie and her family facing being in Tenerife until the next flight on Friday, it's not the most comfortable of circumstances.
So like so many others in the same boat, the family have had to make alternative arrangements.
"We have had to lend money from family to get us a BnB till Friday and a car rental because our flight lands us in Edinburgh and we've still heard no news from easyJet," she said.
Sadly, their story is just one of countless Brits stuck abroad and those who were scheduled to fly out from the likes of Manchester and other airports are now heading home and simply looking to cancel bookings and get their money back.
The Manc has approached easyJet for a comment.
The airline has been sending some 'rescue flights' to various locations across Europe and said in an update that they have been "providing customers with assistance and hotel accommodation and advising anyone who has needed to make their own hotel or alternative travel arrangements that they will be reimbursed."
At present, they are running a total of "five repatriation flights" from Palma, Faro, Tenerife, Enfidha and Rhodes to London Gatwick this week and have said, "We are also operating larger aircraft on key routes including Faro, Ibiza, Dalaman and Tenerife to provide some additional 700 seats this week." Meanwhile, the press surrounding our local airport has gone from bad to worse in the last 24 hours or so…
For all the latest news, events and goings on in Greater Manchester, subscribe to The Manc newsletter HERE.
Featured Image — Natalie Wood (Supplied)/Bruno Sanchez-Andrade Nuño (via Flickr)